earlescent paint is all the rage in Kustom Kulture, especially when it comes to the vintage stylings of famed painter Larry Watson. Though hot rod trends continue to change, die-hard enthusiasts continue to see the appeal in this classic finish.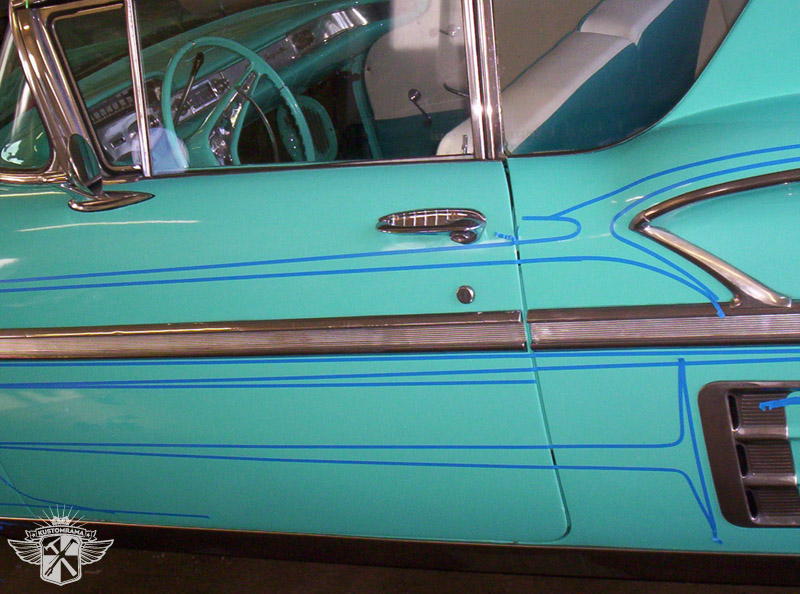 kustom_age_58_impalaOne such enthusiast is Lasse Mäenpää, the owner of this gorgeous '58 Impala and an Åtorp, Sweden resident. Check out his ride below, compliments of Kustomrama!
Fully restored in 1989, Mäenpää's Impala was in great stock shape when he acquired it in 2004. Trading his '41 Mercury for the classic Chevy, Mäenpää immediately went about shaping the car as he saw fit, including a 1950s-style customization.
To give the car its perfect stance, air ride suspension and chrome wheels were added. The car also received a new tube grill after being nosed and decked. The final finishing touch was the car's incredible pearlescent paint job, complete with custom pinstriping from artist  Pekka Wizzzard Mannermaa .
kustom_age_58_impala_3As a fan of Larry Watson's automotive paint schemes, Mäenpää opted for a Watson-inspired paint job for his Impala. The base blue color was derived from a '57 Chevy that Dean Jefferies had scalloped, which featured a similar paint scheme, right down to the pinstriping colors.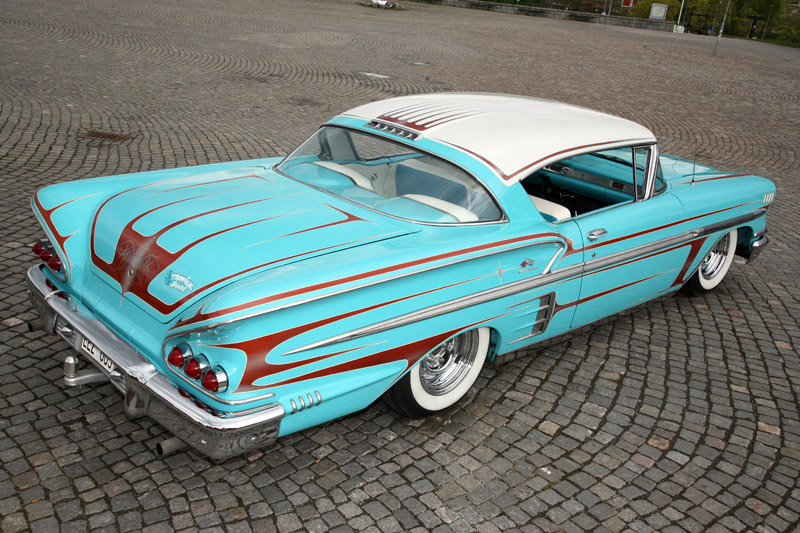 Wanting a scalloped treatment like Mannermaa had laid on another classic car, Mäenpää asked Pekka to work his magic over the body lines of the Impala. This included Dark Copper scallops with Silver shading and Cream White outlines shaped similarly to those on Bob Boerckel's '58 Impala behind the front wheels.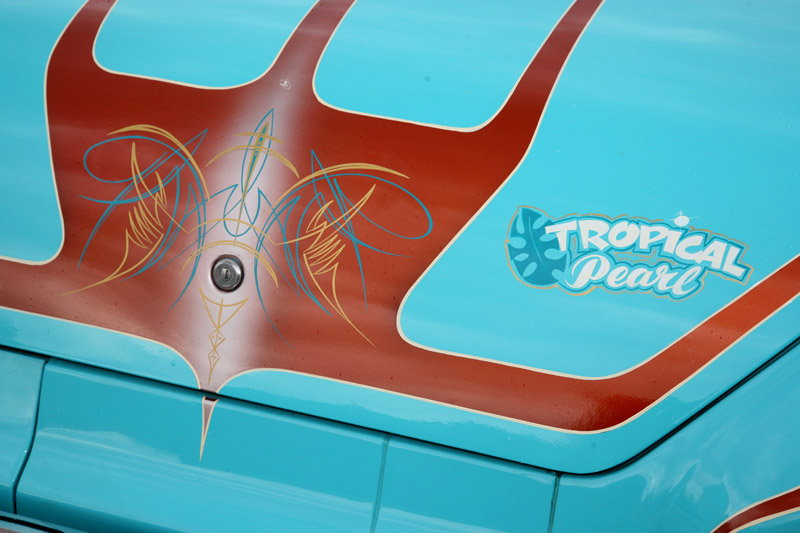 Dernière édition par Predicta le Ven 1 Mai - 7:34, édité 1 fois

_________________
We don't care the People Says , Rock 'n' roll is here to stay - Danny & the Juniors - 1958
From there, Mannermaa created his own scallop design, being sure to disguise the holes and bodywork scars left from the car being nosed and decked, just as Watson used to do in his day.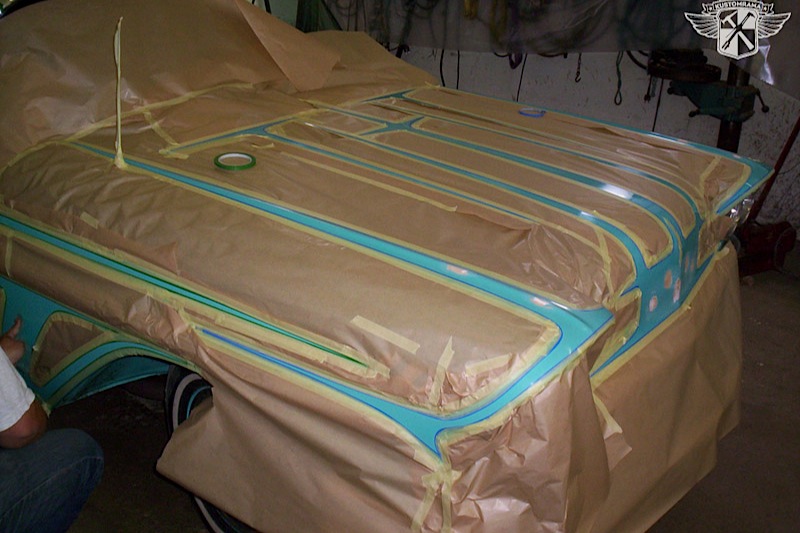 The paint scheme was then topped off with traditional pinstriping on the hood and rear deck lid. Finished in 2005, Mäenpää's Impala is now designated as "Tropical Pearl", a fitting name for the exquisitely finished Chevy.
http://www.rodauthority.com/news/kustom-age-lasse-maenpaas-1958-impala-tropical-pearl/

_________________
We don't care the People Says , Rock 'n' roll is here to stay - Danny & the Juniors - 1958
---
Permission de ce forum:
Vous
ne pouvez pas
répondre aux sujets dans ce forum