Sderot (Boulevard) Jerusalem is the main road running through Jaffa (Yafo) in Tel-Aviv. The boulevard has seen better days but one outstanding building gives passers-by some idea of its former glory. The former Alhambra Cinema stands in its restored art deco glory, white from head to foot and featuring a fin, stepped towers and the legend "Alhambra" in both English and Hebrew giving a much needed lift to this busy thoroughfare. Other deco features include the side entrances having representations of film strip as ladders on the doors and several examples of the "rule of three".
The cinema was designed by Lebanese architect Elias Al-Mor and built by Arab entrepreneur Faik Shukri Cna'aan. It opened in 1937 with 1,100 seats and was one of a number of cinemas on the boulevard that included the Nabil, the Apollo and the Rashid. Its strong deco features gave it an exciting touch of modernity that helped to attract audiences whilst in addition to screenings, the Alhambra became a focus for Arab cultural activity in the 1930's and performers such as Umm Kulthum and Farid Al-Atrash appeared there. During the 1930's the boulevard was extremely grand and as well as the cinemas, there were religious and government buildings, residential properties and of course, many coffee houses. These ranged from the sumptuous Bristol Abu Shakush coffee house which served the affluent residents to El Mau'wani's frequented by workers on their way to the orange groves in the early hours of the morning.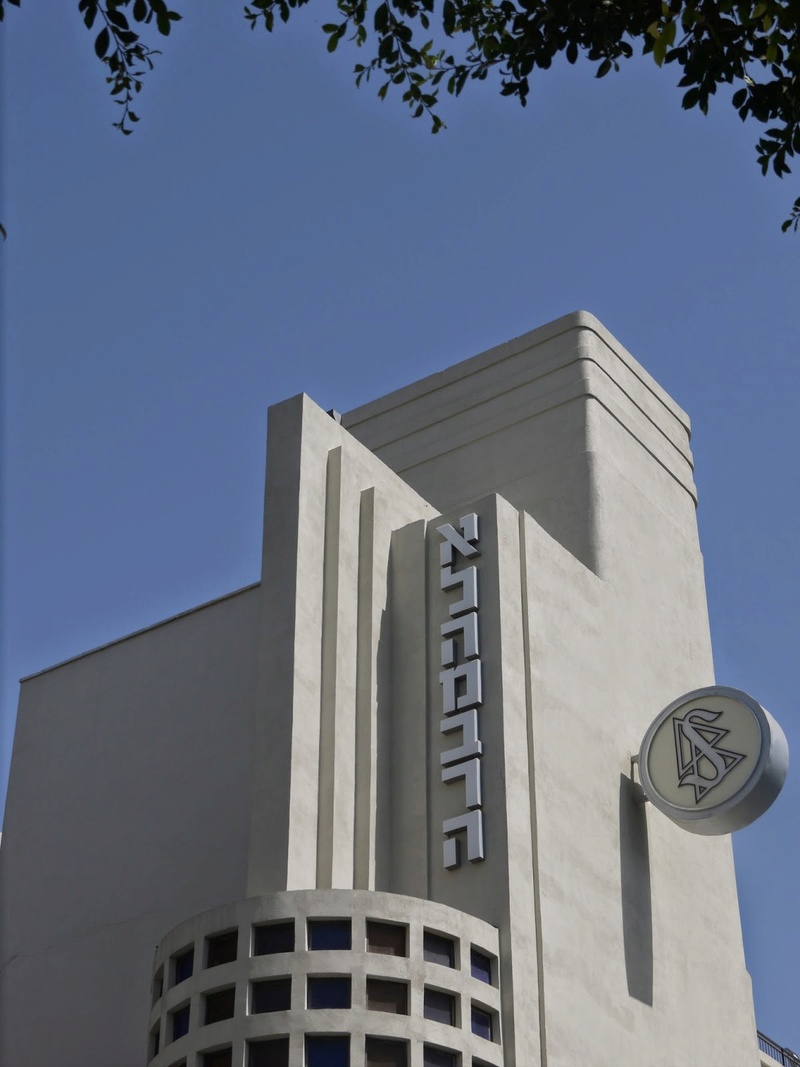 The Alhambra continued as a cinema until 1963 when it was converted to a theatre and later came to be used as a bank. It was acquired by the Church of Scientology in 2010 and after two years of renovation it reopened as a major Middle East centre for the church. Architect Eyal Ziv and interior designer Yair Matalon were commissioned to restore the building's exterior and to make changes to the interior that would accommodate the needs of the scientologists. Ziv has a good track record in Jaffa having worked with Tel-Aviv's city government to restore the Clock Tower square. He also has his office in Jaffa's flea market which is the heart of this part of the city.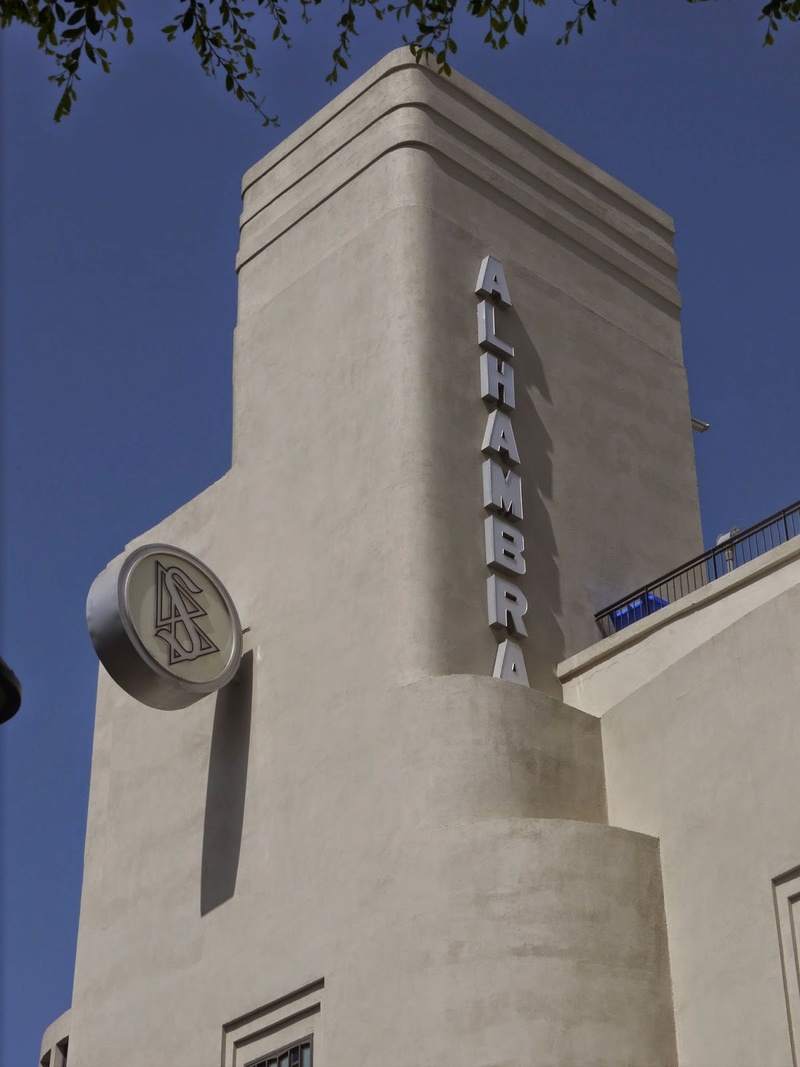 Whilst the Alhambra may no longer be showing films or bringing entertainment to Jaffa's residents it perhaps brings some hope that the boulevard may begin to return to something like its former glory.  The revitalisation of the nearby Fleamarket which will have a boutique hotel within in the next few months - also in a restored building - could bode well for the rest of Jaffa. There are still several beautiful buildings along its length although many of them are in poor condition, it would be good to see more of them restored and life to come back to this part of the city.
http://adrianyekkes.blogspot.fr/2014/07/picture-post-31-former-alhambra-cinema.html

_________________
We don't care the People Says , Rock 'n' roll is here to stay - Danny & the Juniors - 1958

_________________
We don't care the People Says , Rock 'n' roll is here to stay - Danny & the Juniors - 1958
---
Permission de ce forum:
Vous
ne pouvez pas
répondre aux sujets dans ce forum