Opened on November 7, 1939 and designed by architect S. Charles Lee, the Academy Theater, a classic Art Moderne style structure, was originally designed to house the Academy Awards. Sadly, however, the Academy Theater never did host the 'Oscars', but it was often the location of film premieres and served as a major suburban theater for the Fox West Coast Theatres chain.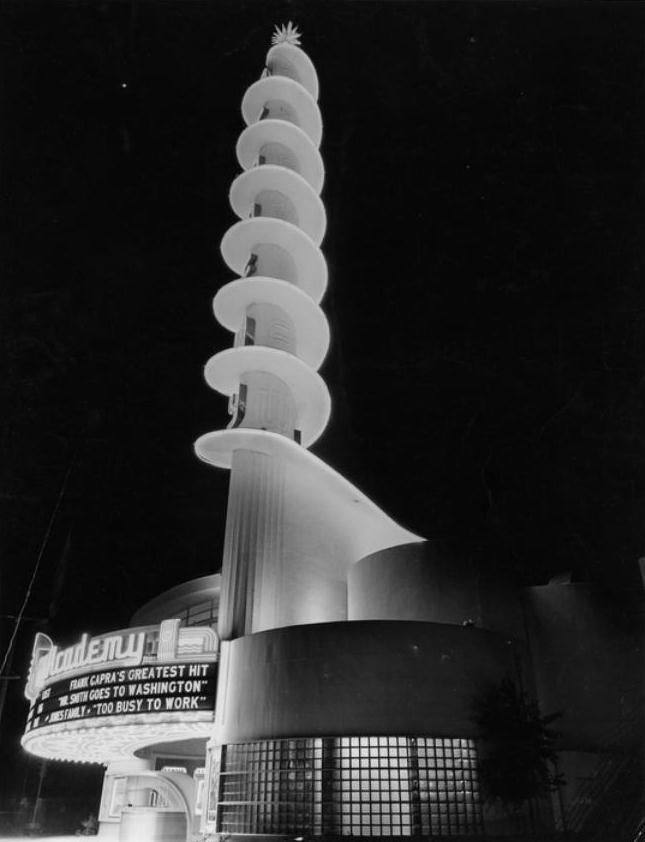 Architect S. Charles Lee was an early proponent of Art Deco and Moderne style theaters. The Bruin Theater (1937) and Academy Theatre (1939) are among his most characteristic. The latter, located in Inglewood, California, is a prime example of Lee's successful response to the automobile.
After World War II, Lee recognized that the grand theater building had become a thing of the past, and began to focus on new technologies in industrial architecture. His work in the field of tilt-up building systems was published in Architectural Record in 1952.
(1939)**# - Night view of the Academy Award Theatre in Inglewood. The tower is illuminated to draw customers into the theatre. The indirect illumination of the pylon creates a glowing tower that can be seen from afar. Glass block walls make the building glow from within.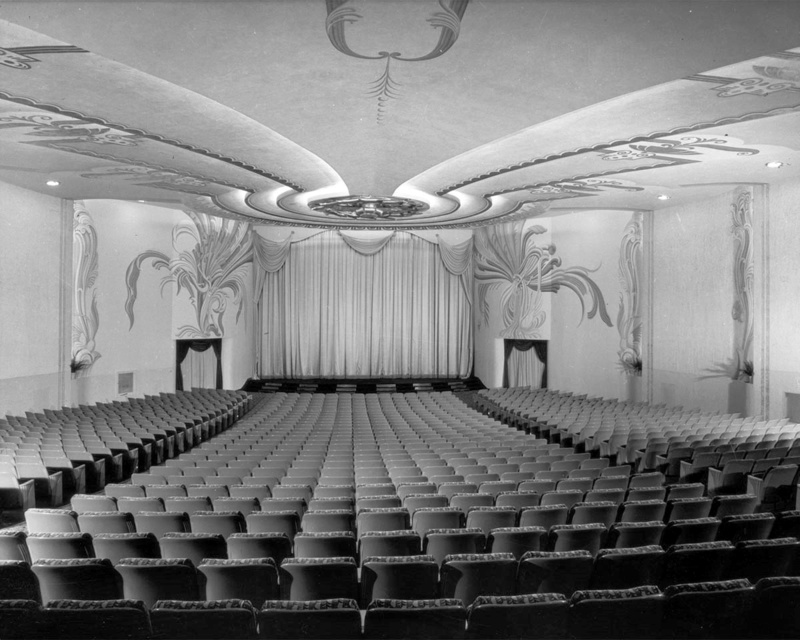 The Academy served as a location for film premiers through the 1970s. It continued to show movies until 1976, when it became a church.*^

_________________
We don't care the People Says , Rock 'n' roll is here to stay - Danny & the Juniors - 1958

_________________
We don't care the People Says , Rock 'n' roll is here to stay - Danny & the Juniors - 1958

_________________
We don't care the People Says , Rock 'n' roll is here to stay - Danny & the Juniors - 1958

_________________
We don't care the People Says , Rock 'n' roll is here to stay - Danny & the Juniors - 1958

_________________
We don't care the People Says , Rock 'n' roll is here to stay - Danny & the Juniors - 1958
---
Permission de ce forum:
Vous
ne pouvez pas
répondre aux sujets dans ce forum