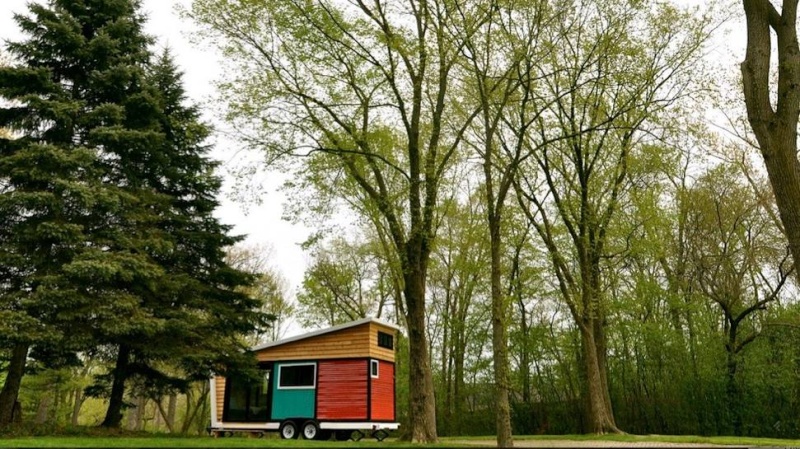 I have complained about cutesy derivative tiny homes before and wondered, where is the good modern design? Where is the humor and sense of style? It's true that one of the strengths of the tiny house movement is that it is an example of what Bernard Rudofsky called Architecture without Architects, that expressed what the people designing them thought of as the definition of "home". As one commenter noted, "Most tiny homes look like, well, tiny "traditional" homes, because that's the psychology of it." or " If you build it as a long rectangle with a flat or shed roof, it looks like a mobile home or a camper."
And that's what we have with Frank Henderson and Paul Schultz's Toy Box Tiny Home; it is a whole different set of historical allusions, from mid-century modern to the fifties camper.
http://www.treehugger.com/slideshows/tiny-houses/toybox-tiny-home-riot-color-and-mid-century-modernism/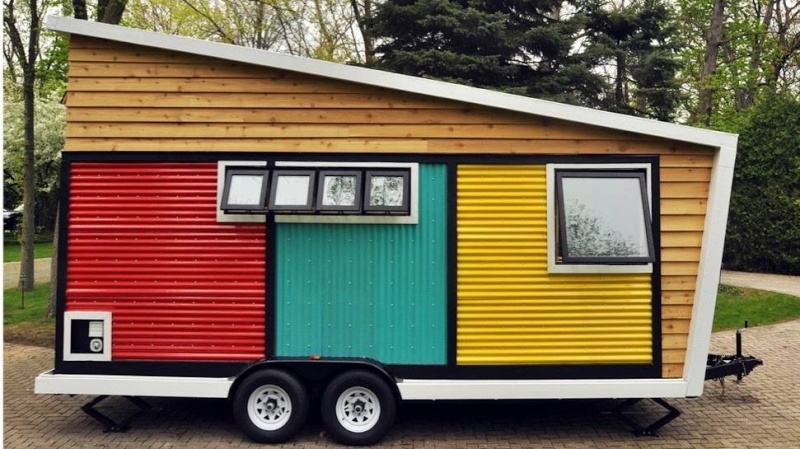 The designers write that it "combines modern design compositional forms with a simple material palette to express a whimsical concept: a home is a place of peace, simplicity, happiness and recreation." They place the toy box smack in the middle of the growing tiny house movement:
Small, thoughtfully designed and affordable homes are emerging to help define a renewed and alternative standard of living that downsizes space and "stuff" while upgrading quality of living.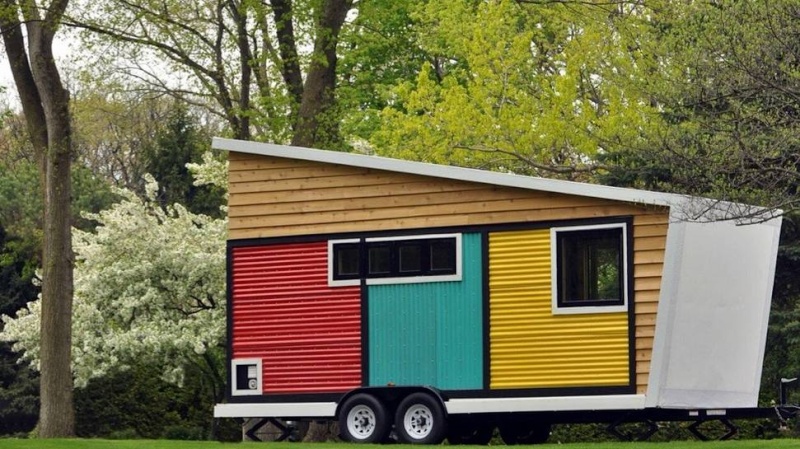 The roofing is a white thermoplastic membrane that wraps around the end, while the cladding is a mix of cedar and corrugated fiberglas panels laid out in a colourful combination.
A large sliding glass door and an assortment of square awning windows accentuate the facade allowing ample natural day-lighting and ventilation.

_________________
We don't care the People Says , Rock 'n' roll is here to stay - Danny & the Juniors - 1958
OK, so I am a total sucker for mid-century modern, but this is more than just pretty to look at, Frank Henderson and Paul Schultz have really thought out the details and made it work inside and out. It is also apparently for sale on Tiny House Listings for $ 48,000.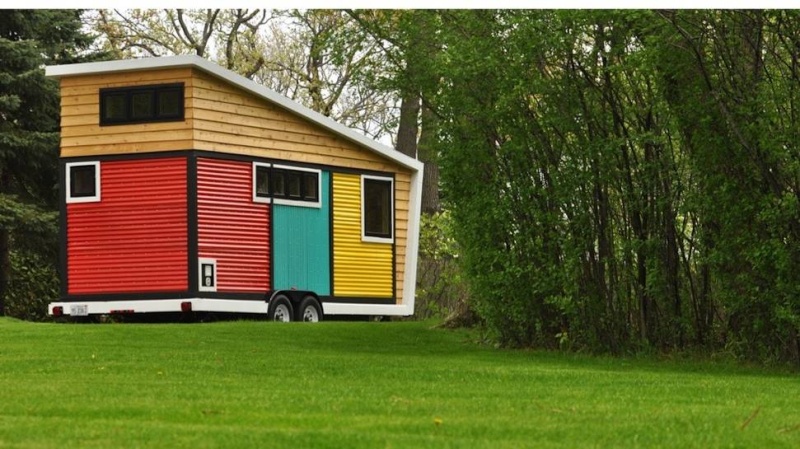 http://www.toyboxtinyhome.com/

_________________
We don't care the People Says , Rock 'n' roll is here to stay - Danny & the Juniors - 1958
---
Permission de ce forum:
Vous
ne pouvez pas
répondre aux sujets dans ce forum