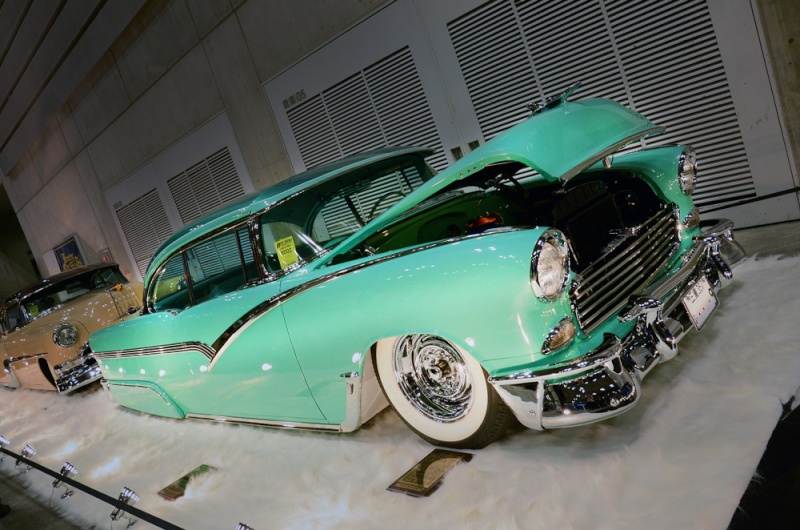 _________________
We don't care the People Says , Rock 'n' roll is here to stay - Danny & the Juniors - 1958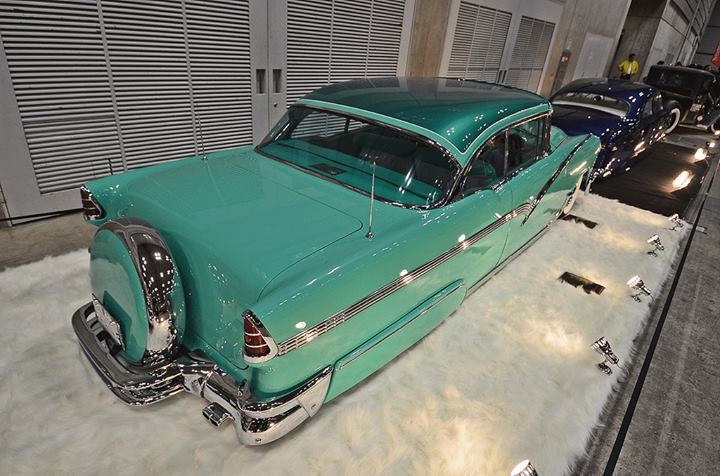 _________________
We don't care the People Says , Rock 'n' roll is here to stay - Danny & the Juniors - 1958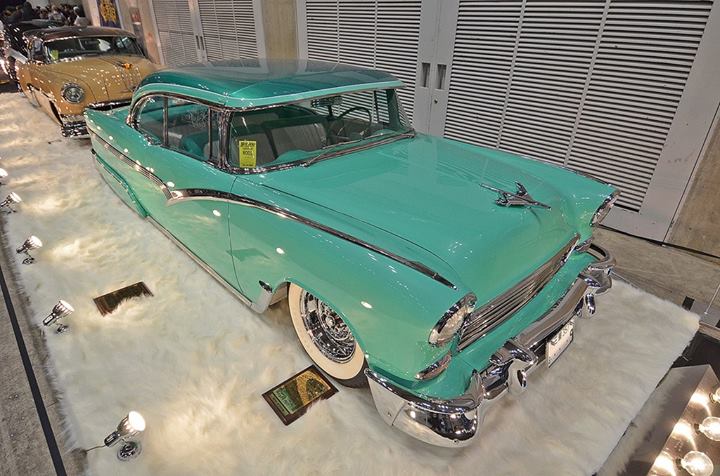 _________________
We don't care the People Says , Rock 'n' roll is here to stay - Danny & the Juniors - 1958

_________________
We don't care the People Says , Rock 'n' roll is here to stay - Danny & the Juniors - 1958
Japan is a land known for its lack of space. Tiny apartments, capsule hotel rooms and narrow roads are just a few things that call to mind the scarcity of open areas in the country's cities – and if you are into cars this can be a tough thing to deal with. Here, sometimes it's hard enough finding a place to
park
your car let alone a place to work on it, which is why most custom and modified car owners choose to have their cars built and maintained at a specialist garage. And when it comes to the world of Japanese hot rods and custom cars, there is no shortage of shops putting out fantastic work.
But that's not to say that
every
high level custom car build in Japan was turned out by a big shop. This is Shinobu Furutani's 1955 Chevrolet Bel Air, and he almost single-handedly built the old Chevy into a fantastic looking '50s-style custom with all the right touches.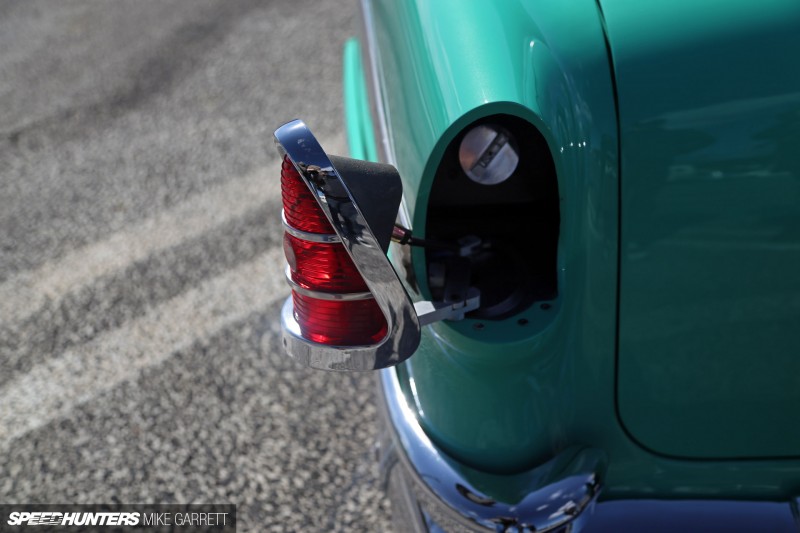 'Chevy?' you might be saying. Furutani-san's car definitely doesn't look like your typical '55 Chevrolet and that's because he's actually used side trims from a mid-1950s Ford. Some might consider this cross-manufacturer swapping to be sacrilegious, but in my eye the result is both tasteful and unique.
Aside from the Ford styling bits, other custom work on the '55's exterior includes body shaving, a custom front grille and full fender skirts in the rear – all set off by a perfectly-vintage turquoise paint scheme.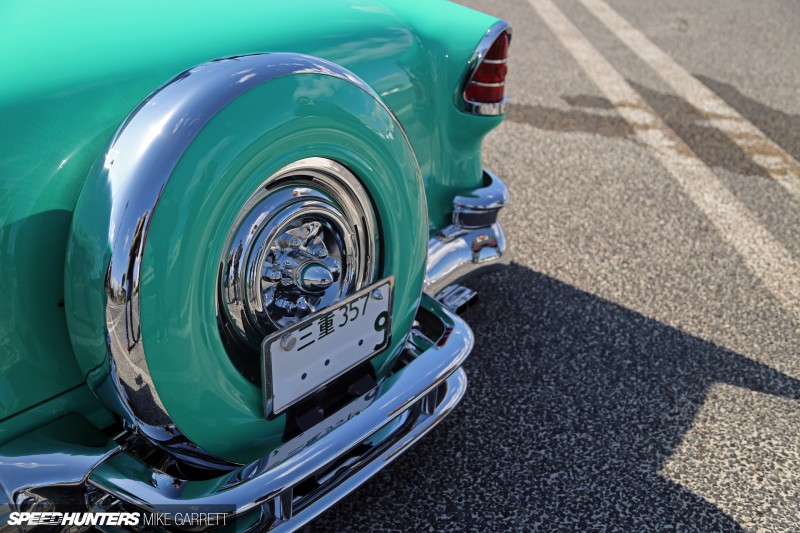 A continental kit out the back further adds to the nostalgic style.

_________________
We don't care the People Says , Rock 'n' roll is here to stay - Danny & the Juniors - 1958
Because Furutani-san smoothed over the Chevy's factory fuel tank door, he relocated the inlet to this trick compartment behind the driver's side tail lamp.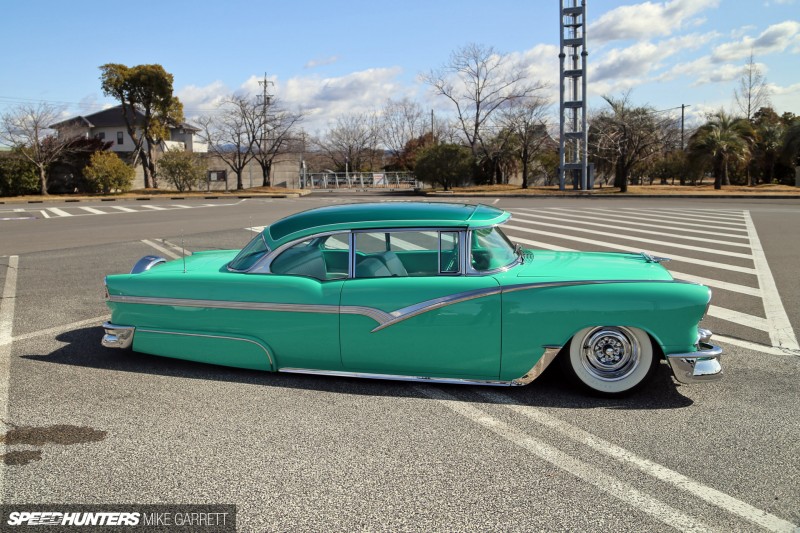 The '50s vibe continues to the interior, which has been kept mostly original. Changes include a skull-topped shifter and all the controls to adjust the Bel Air's ride height.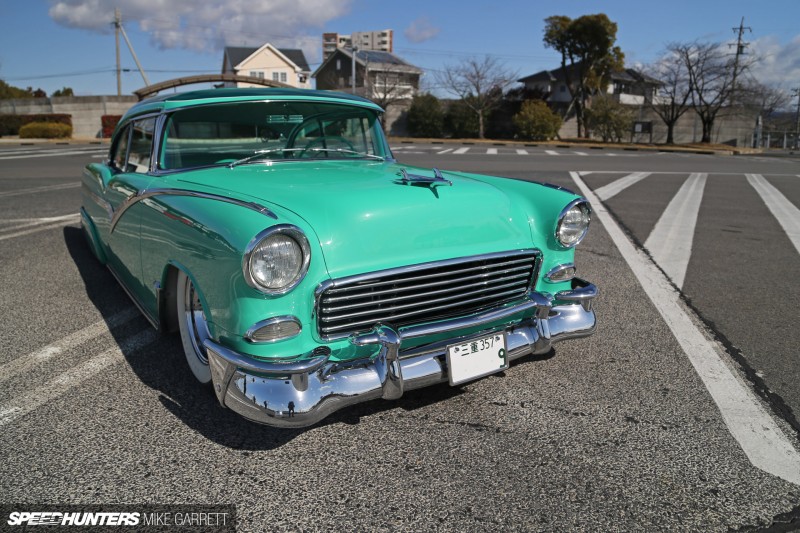 While many custom cruisers don't have a whole lot of attention paid to their engine bays, there is no let down when you pop the hood on this '55. It's here you'll find an immaculately-detailed small block topped off by a period-correct Offenhauser intake manifold and a trio of Rochester carbs.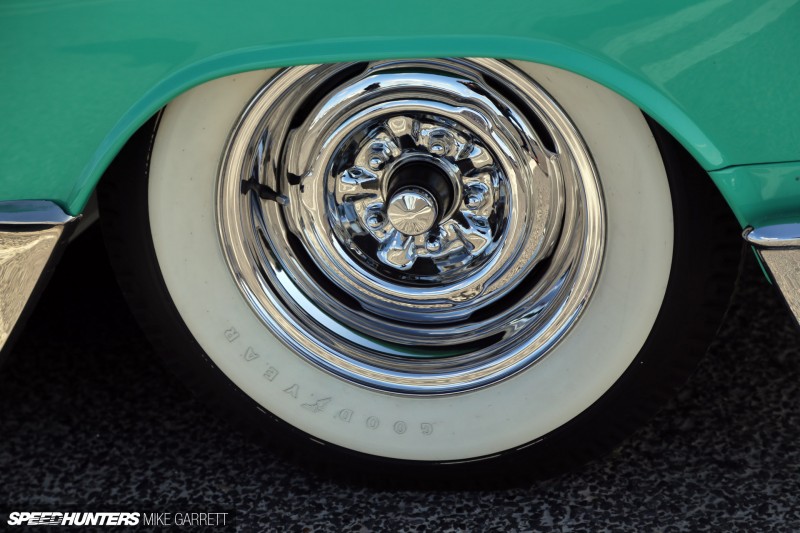 There's always something special about a homebuilt car, but the fact that Furutani-san has built such a stylish and authentic example of a car that's 60 years old 
and 
half a world removed from its origins, is nothing short of inspiring.
It's just one more reason why I've fallen in love with Japan's custom scene.
Mike Garrett
Instagram:
speedhunters_mike
mike@speedhunters.com
http://www.speedhunters.com/2015/01/lost-in-japan-lost-in-the-50s/

_________________
We don't care the People Says , Rock 'n' roll is here to stay - Danny & the Juniors - 1958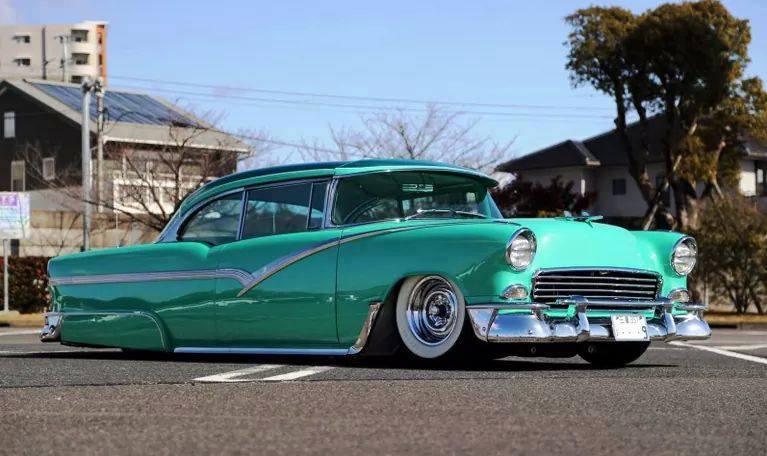 _________________
We don't care the People Says , Rock 'n' roll is here to stay - Danny & the Juniors - 1958
---
Permission de ce forum:
Vous
ne pouvez pas
répondre aux sujets dans ce forum