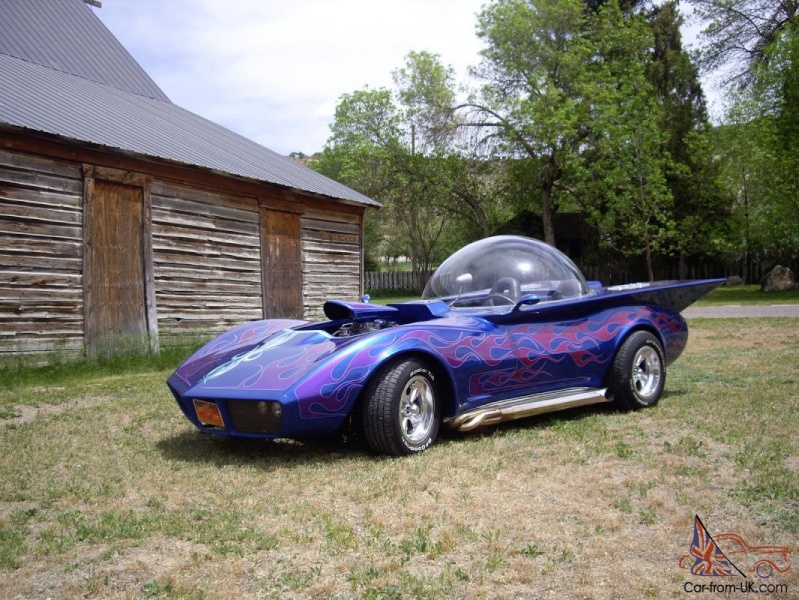 Ever dream of owning your very own full scale HotWheels car?  Do you enjoy large crowds and being the center of attention?  Or are you a collector looking for something really unique and different?  Are you a fan of guys like Ed "Big Daddy" Roth. George Barris. Tom Daniels. Gene Winfield. Dean Jeffries and others who created some of the most iconic show cars ever built?  Well. this may be your only chance to own a car that owes it all to that incredible era when Kustom Cars ruled the show arena.  
1st shown as a Feature Vehicle at the 2009 SEMA Show. nbsp;it has become very popular over the last few years. featured at many shows. gathering numerous awards.   Using the Bubble Ray as inspiration. HotWheels released the Astro Funk for sale to the public as a new model in 2011.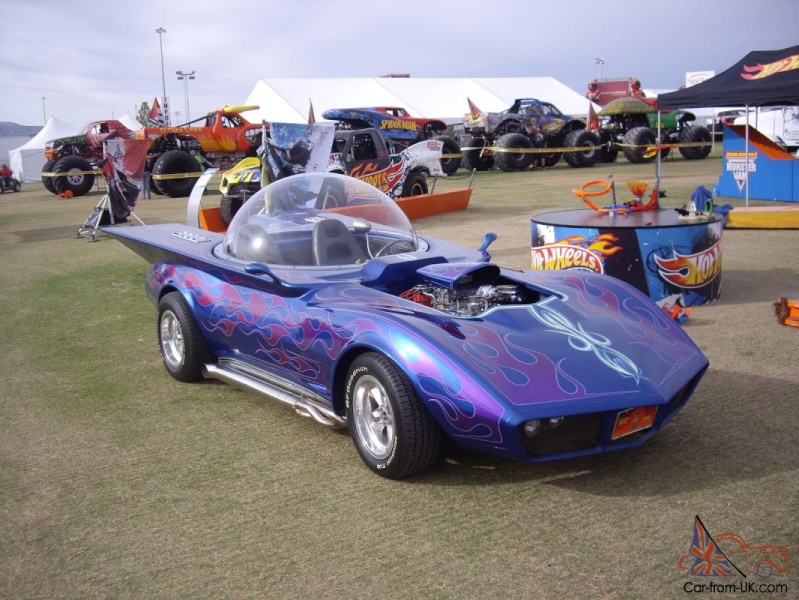 Not content to just show the car. I wanted a driver.   Very few bubble tops have ever been built. fewer still that run and allmost unheard of is one that is actually street driven.   No way to describe the feeling other than "It is a blast to drive"!!  Just a couple weeks ago the wife and I drove it over to Count's Kustoms. drivers pulling alongside taking pictures the whole way.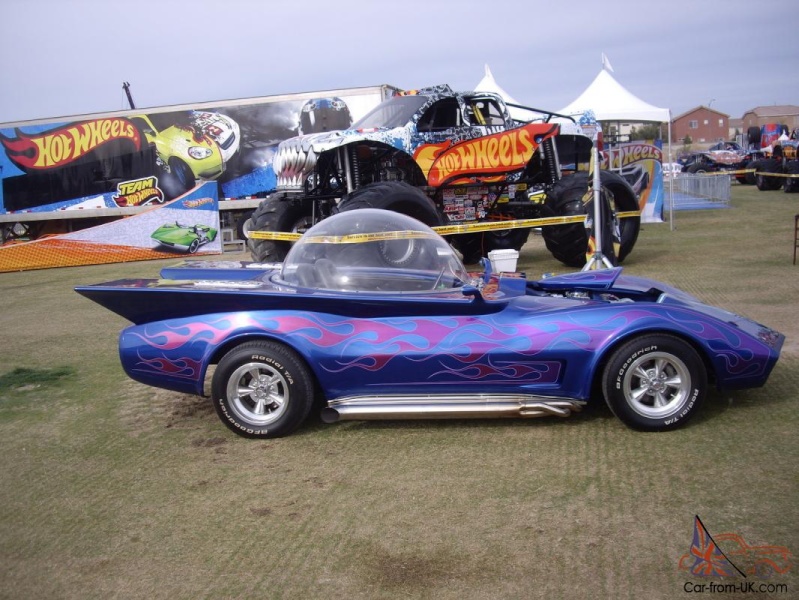 It all started with a 1975 Corvette. stock chasis and suspension were retained and a body off restoration was done to freshen up everything underneath (car is registed/titled/insured as a 1975 Corvette).   350 motor. turbo 400 tranny. stainless headers and exhaust. original American Racing cast aluminum 5 spokes. Go Fast Fiberglass scoop. seats. pop open gas cap. headlights and radiator are all from a Shelby Series 1.   The bubble is made of 1/4" acrylic and can be remote operated by linear actuators.   Paint is all Dupont Hot Hues. the flames are a 3 color fade with 3 colors of Lil Daddy Roth flake.   So-Cal Speedshop gauges are mounted in a custom built dash that includes an ejector handle in case you ever need to make an emergency exit.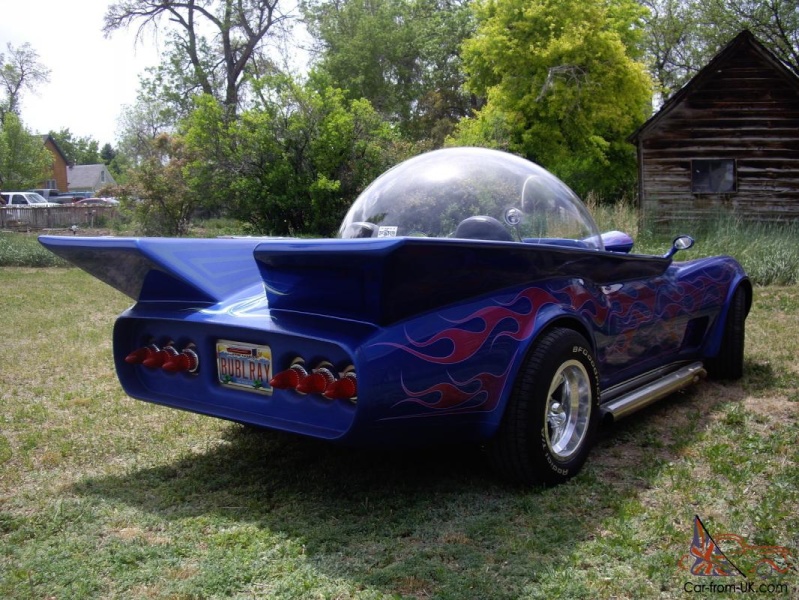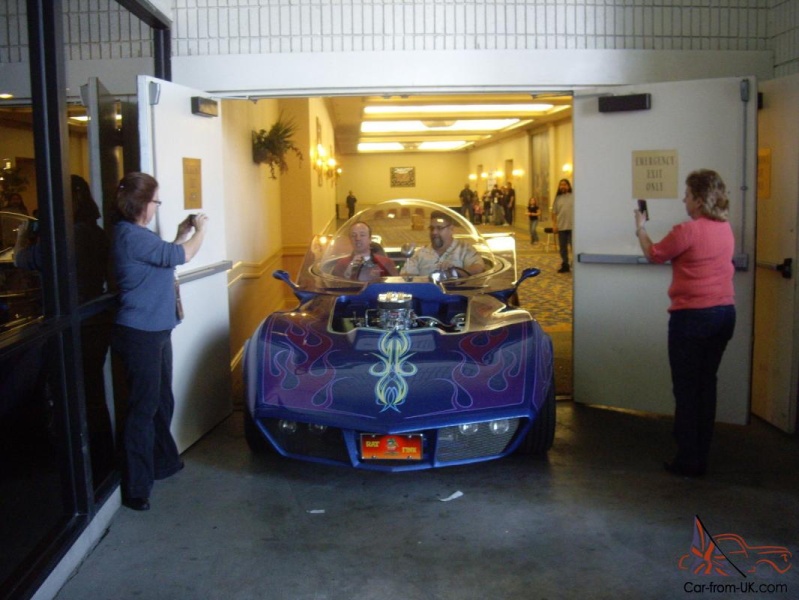 _________________
We don't care the People Says , Rock 'n' roll is here to stay - Danny & the Juniors - 1958

_________________
We don't care the People Says , Rock 'n' roll is here to stay - Danny & the Juniors - 1958
---
Permission de ce forum:
Vous
ne pouvez pas
répondre aux sujets dans ce forum