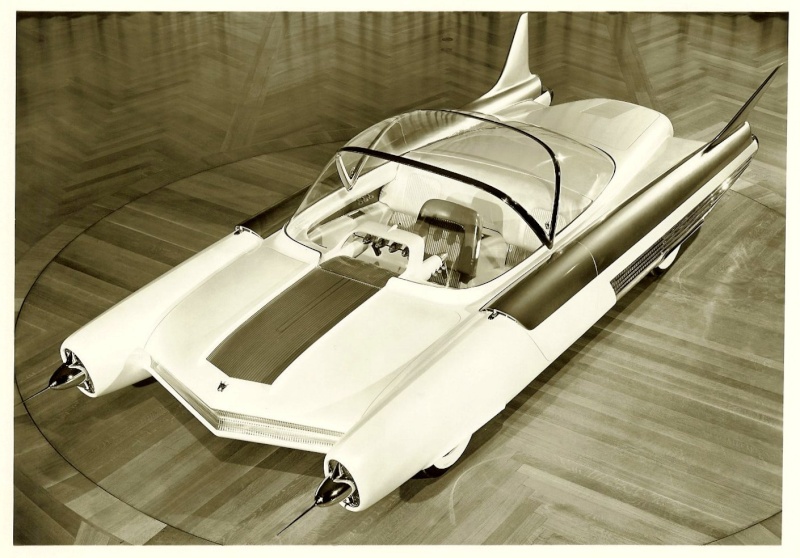 ONE of the wildest "dream" cars ever to roll out of a Michigan experimental laboratory is the creature shown above, the FX-Atmos"built by Ford and backed up by the determination that "it shall never be built for sale." This, say the engineers, is purely a "car of the future," however
it represents styling concepts that could easily appear in the Fords of a few years from now, if the general public accepts them. The engine design and other mechanical factors were not included in this project. Wheelbase is 105 inches; length: 220.58 inches; height: 48.1 inches.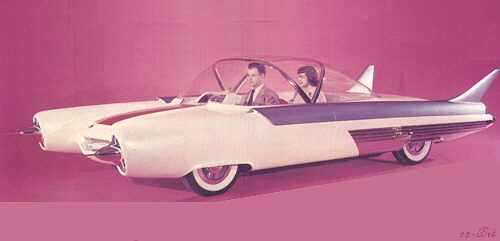 _________________
We don't care the People Says , Rock 'n' roll is here to stay - Danny & the Juniors - 1958

_________________
We don't care the People Says , Rock 'n' roll is here to stay - Danny & the Juniors - 1958
But the one Jetsons' item we still covet is that groovy ride – the flying family car. It appears Hanna-Barbera took inspiration for the design from the Ford FX-Atmos, which caused quite a stir with its debut at the 1954 Chicago Auto Show. The FX stood for "Future Experimental" and Ford officials touted it as a representation of "one of the many avenues which styling could take into the future." Like George, the would-be driver of an FX Atmos would sit in the front center of the car and steer it with hand grips. A dash-mounted "radarscape" would help navigate by providing highway and aerial information and a clear dome roof could be lowered on a sunny, breezy day. Two needle-like protrusions from the front fender pods were jokingly referred to as "pedestrian spears" but actually were radio antennae designed to allow for collision-free auto piloting. Alas, since there was no motor, there also were no car plugs news. Designers and engineers envisioned a car that could harness the power of the atom instead.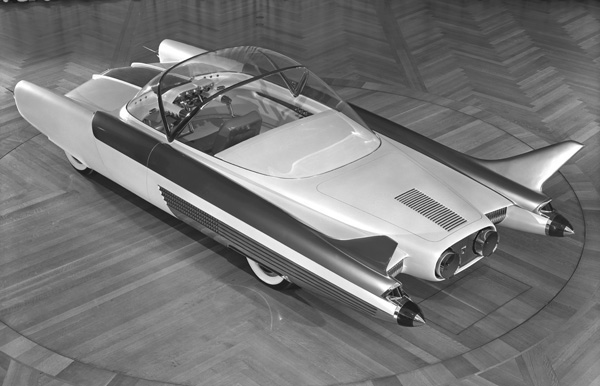 Fast-forward to 2012 and we may be a bit closer to a Jetsons-inspired automotive reality than many realize. Later this year, Terrafugia expects to make the first customer delivery of its Transition Roadable Aircraft, a revolutionary integration of the personal car and light-weight aircraft. The Transition can drive on any surface road, then deploy its stowed-away wings and take flight from the nearest airport – no hangar needed. It's got all the essential automotive crash safety features and there's even a cargo area for your golf clubs.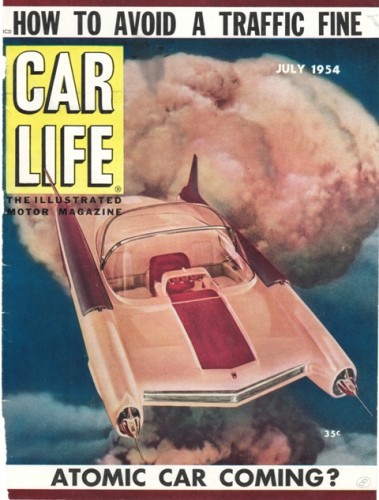 While it's a bit bulky and lacks the groovy vintage vibe of the FX Atmos or the Jetson's ride, we'll take one – just as soon as we come up with the $194,000 asking price.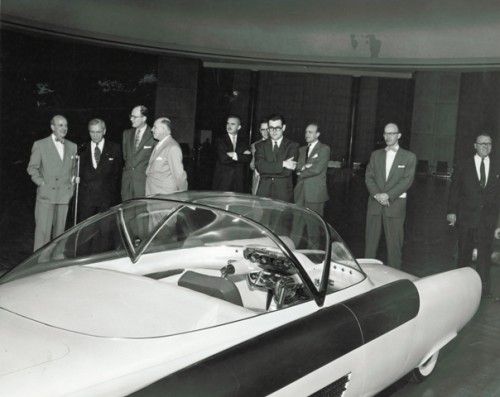 _________________
We don't care the People Says , Rock 'n' roll is here to stay - Danny & the Juniors - 1958

_________________
We don't care the People Says , Rock 'n' roll is here to stay - Danny & the Juniors - 1958

_________________
We don't care the People Says , Rock 'n' roll is here to stay - Danny & the Juniors - 1958

_________________
We don't care the People Says , Rock 'n' roll is here to stay - Danny & the Juniors - 1958

_________________
We don't care the People Says , Rock 'n' roll is here to stay - Danny & the Juniors - 1958
---
Permission de ce forum:
Vous
ne pouvez pas
répondre aux sujets dans ce forum