Alton Lott et Jimmy Harrell sont nés le 17 Juin 1940 et Novembre 16 1936 dans la communauté Hillsboro.
Le père de Jimmy, Monroe Harrell, et la mere d'Alton, Peggy Lott étaient frère et sœur. Ils ont, avec le père d'Alton, Evaughn Lott, membres de bandes de hillbilly qui ont effectué professionnellement dans tout le Sud.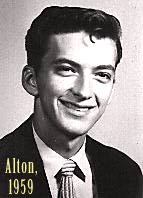 Alton et Jimmy ont grandi en écoutant leurs familles chanter et jouer du hillbilly et la musique gospel et tous deux appris à jouer de la guitare et chanter à un âge précoce. Ils ont écouté des artistes comme Elvis, BB King, Muddy Waters, Carl Perkins, Buddy Holly, Fats Domino, Little Richard, de nombreuses vedettes country.
Alton a fréquenté l'école de grammaire à Forest, Mississippi et est diplômé de Forest Hill High School, Jackson, au Mississippi en 1958. Jimmy a fréquenté des écoles à Hillsboro Forest, Mississippi et est diplômé de l'école secondaire Hernando, Mississippi en 1954. Après sa graduation, Jimmy s'est enrôlé dans l'US Navy et pendant qu'il était stationné à San Diego, en Californie, ils ont assisté à un concert de Gene Vincent et The Blue Caps dans une salle de danse locale. Jimmy a été grandement inspiré par ce fabuleux chanteur / performeur et a formé un groupe de musique appelé les Jim-Bobs avec Bob Allen et Bob Cohen effectuant la musique country rock 'n' roll.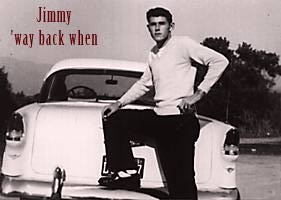 Après avoir quitté la marine Jimmy emménagé avec Alton où ils ont commencé à chanter, jouer et écrire de la musique comme «Alton et Jimmy." Effectuer les danses, le Téléthon télévision, émissions de radio et dans les clubs, ils se sont intéressés à l'enregistrement et a auditionné pour Johnny Vincent, Record Company Ace, Jackson. Ils ont coupé deux chansons pour Ace intitulé "Looking For Someone" et "Got It Made In The Shade" en 1958 au studio d'enregistrement Cosimo.
Peu de temps après, Alton et Jimmy est apparu sur le Hayride Louisiane. (Auditionné par Shelby Singleton, Mercury Records, non signé.) Gestionnaire Johnny Horton, Tillman Franks, appelé Sam Phillips "sun Record" Co. qui a mis une date d'enregistrement du 5 Avril 1959 où "Have Faith In My Love" et "No More Pleurer The Blues" ont été enregistrées et diffusées plus tard sur SUN 323. Exactement deux mois plus tard, le 5 Juin 1959 Alton et Jimmy enregistré "i just don't know","what the use","why do i love you" et "The Longest Walk." Toutes les chansons ont par la suite été réédité en vinyle et CD "The Longest Walk".

custom 56




Messages

: 2660


Date d'inscription

: 14/11/2012


Age

: 26


Localisation

: 77 seine et marne




custom 56




Messages

: 2660


Date d'inscription

: 14/11/2012


Age

: 26


Localisation

: 77 seine et marne



bravo, là on tombe dans des artistes pointus, je ne connaisais pas

_________________
We don't care the People Says , Rock 'n' roll is here to stay - Danny & the Juniors - 1958
oh non de dieux vu la culture que tu as je pensait vraiment pas un jour te faire découvrir un truc

custom 56




Messages

: 2660


Date d'inscription

: 14/11/2012


Age

: 26


Localisation

: 77 seine et marne



Sujets similaires
---
Permission de ce forum:
Vous
ne pouvez pas
répondre aux sujets dans ce forum