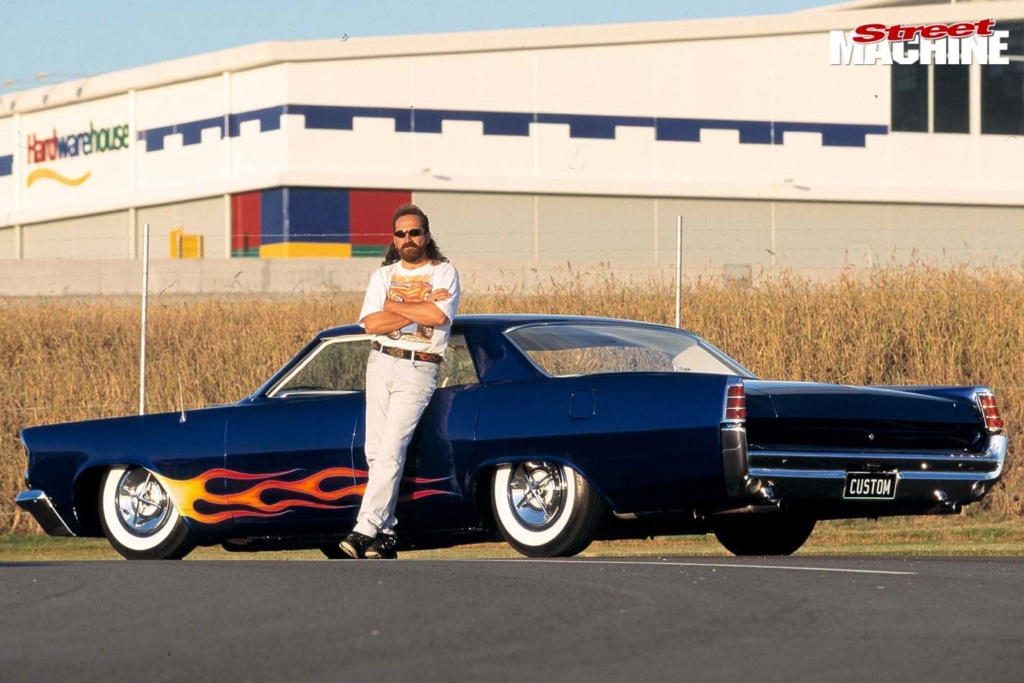 https://www.whichcar.com.au/features/mario-colalillo-chopped-1963-pontiac
This article originally appeared in the November 2001 issue of Street Machine.
FOR eight hundred bucks, Mario Colalillo could have flown to Bali for a week's holiday, laid in the sun and got a tan going. Almost a grand in cash is considered sizeable wallet fat when you think about it, but if I told you that Mario bought the Pontiac instead of Bali for $800 you're probably thinking it mustn't have been worth stealing.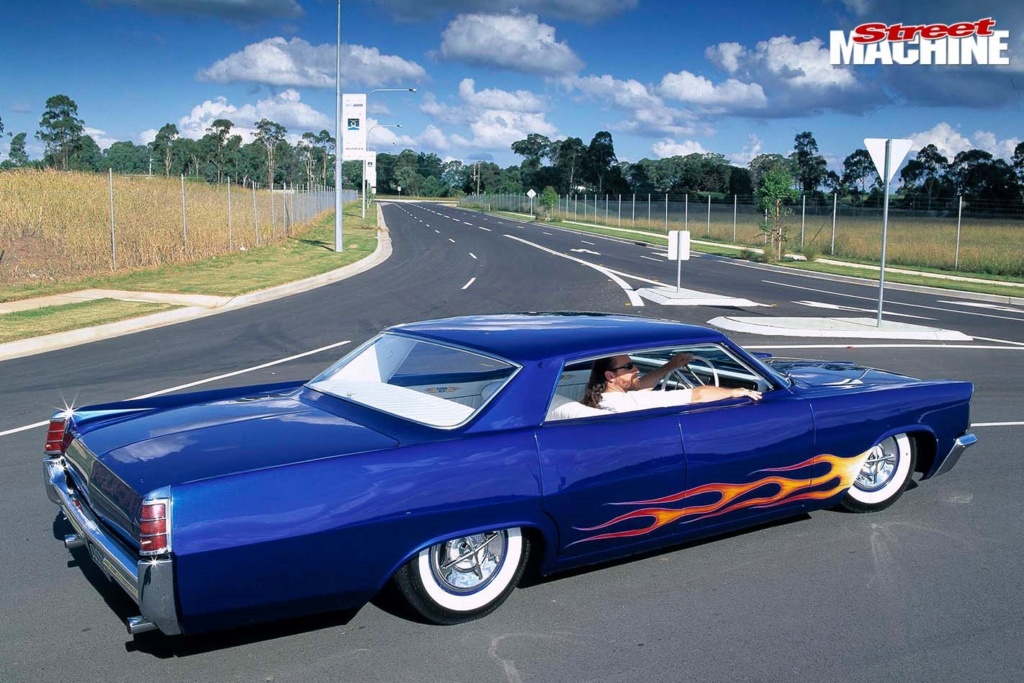 Too right. Yankee cars cost at least $2000 in the worst possible condition. Then sometimes, you can get lucky. "I had just finished a '34 three-window hot rod, and the last thing I needed was another car," said Mario. "But a few mates kept saying I should have a look at this Pontiac. It was part of a deceased estate. I couldn't help myself. I weakened, I had to look."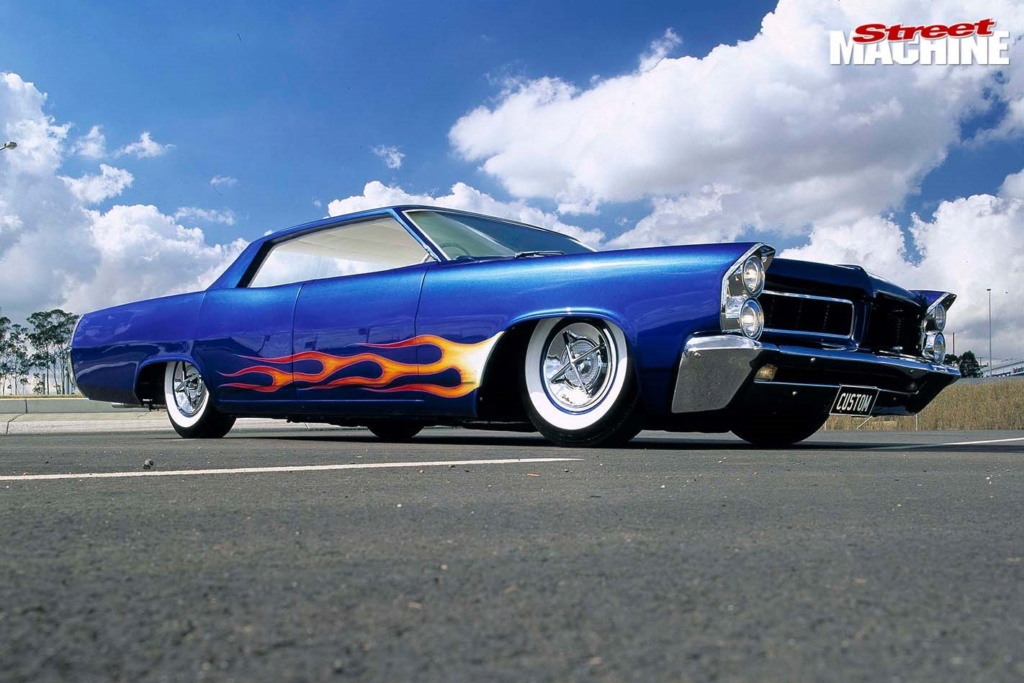 To make a long story fit in this paragraph, Mario offered $800 for the Pontiac and he was handed the keys. There were three obvious problems: it hadn't been started for months, the boot was rusted away, and the interior was a Freddie Kruger masterpiece. "We got it started, and it had a full tank of fuel, so I drove it home. It ran like a clock," says Mario. Apparently the free juice wasn't to be the only surprise hiding inside the '63 pillarless Pontiac Parisienne. The old girl was to be even more of a bargain at the price.

_________________
We don't care the People Says , Rock 'n' roll is here to stay - Danny & the Juniors - 1958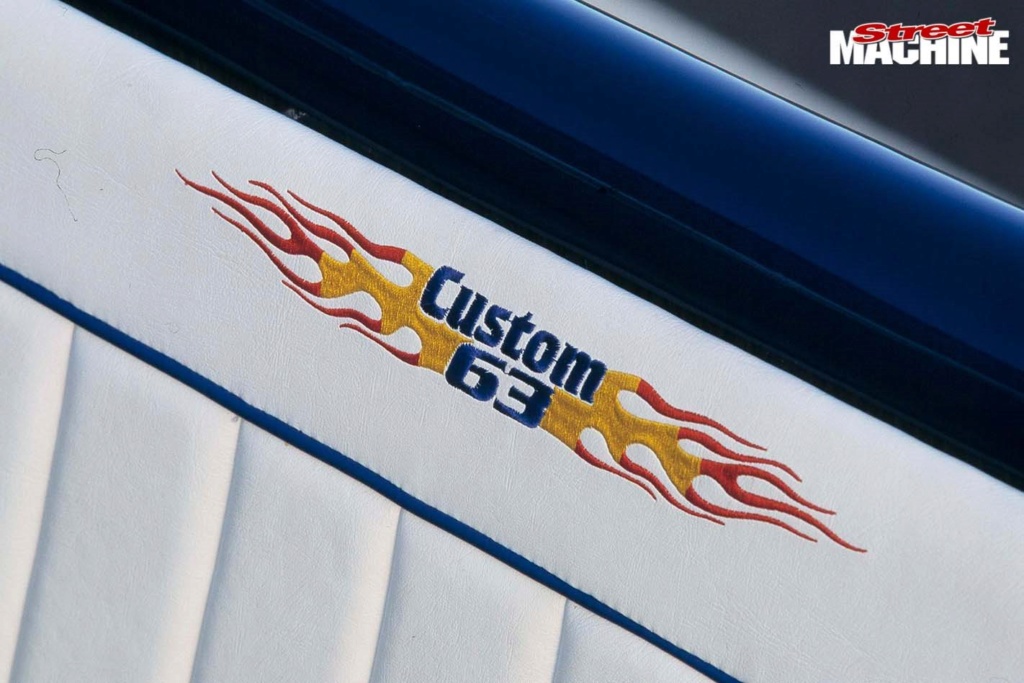 The sweet little 283ci Chev small-block and two-speed Powerglide automatic were cherry pie. And the old tomato farmer who had used the Pontiac to haul fertiliser (which explains the rusted -out boot) also might have raised some funny weed as well. "When Ron and Ben Zelukovic and Des Knight pulled out the roof liner to chop the top, they got a real surprise - pounds of dope," said Mario. He laughs. "No further comment without a solicitor present."
Ben and Des are both in their early 20s and doing some incredible custom work. They could very possibly become the next generation of custom car builders in Australia following in the footsteps of guys like Rex Webster, the Hilliers, Brian Tanti, Adam Chilvers and so on.
Mario really doesn't know what happened to the hooch after that, and insisted the boys at Zelukovic Smash in Orange, NSW, sparked up the oxy and decapitated the Pontiac in the non-smoking area of the workshop…
Mario had a few ideas, of which removing three inches from the roof height was the start. He's built several rods but this was his first journey above the '48 dateline. "It was an experiment. I wanted to build a custom, and now I'm hooked on customs," he said. He's working a '55 Cadillac Coupe DeVille that will be ready to ride in a year. Waiting in the garage is a jaw-dropping '39 Plymouth. And this baby is all steel.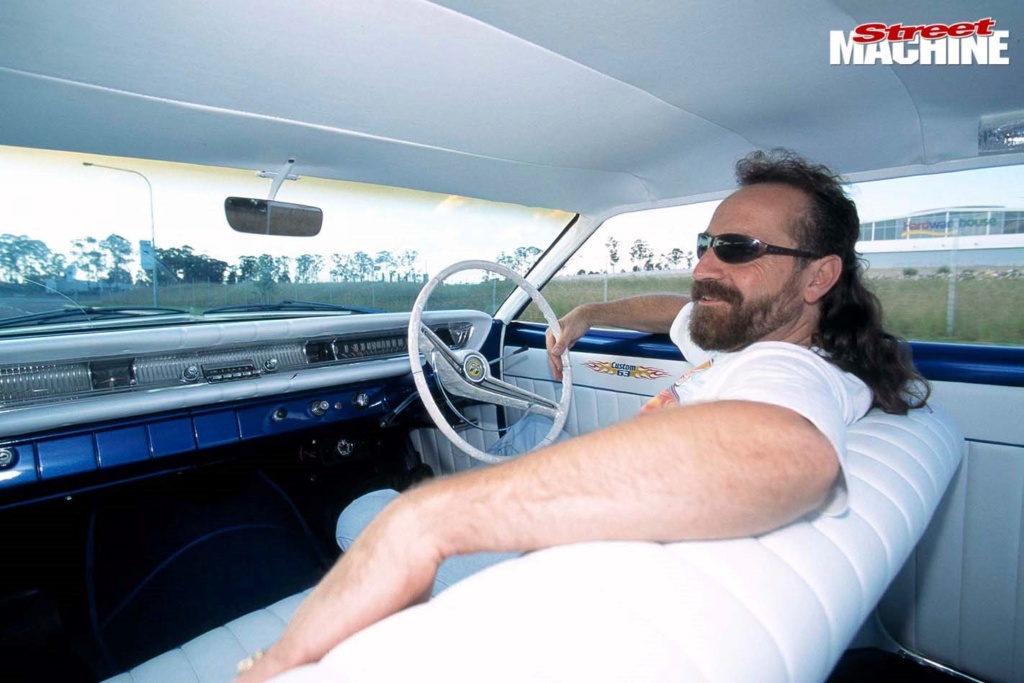 A chop looks great when done right. The Pontiac is spot on! The proportions of this pillarless are perfect. What you may not notice is that Mario also shortened and reclined the bench seat backs. 'When I drive it, I look through the steering wheel," he tells. The look is long, low and relaxed . "Cheech and Chong would have felt right at home."
And instead of hot horsepower under the bonnet, he went with classic twin flames off the front wheel wells. Thanks go to a guy named Chris Palazzo (who will be in Street Machine soon) for the pyrographics, classic custom touches that don't cost too much but work the eye like a summer day at the beach.

_________________
We don't care the People Says , Rock 'n' roll is here to stay - Danny & the Juniors - 1958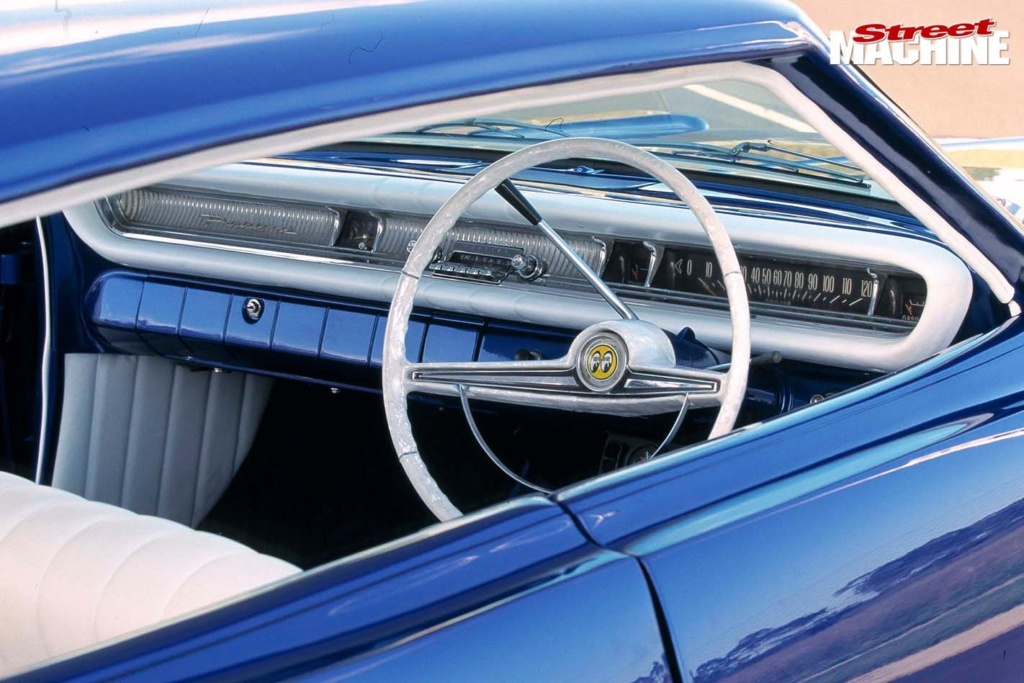 There's more to the low look than removing a few inches off the roofline. The front and rear windscreens are original size - meaning the boys also laid back the A and B pillars. And notice no side glass. Where the door glass used to slot into the doors, that's been rolled over. The drip rails have also been removed, and because there is no door glass, there's no need for door handles. "I've driven it in the rain, and you stay dry. Rain does get inside a bit, mostly on the rear windscreen," he explains, before I ask the question.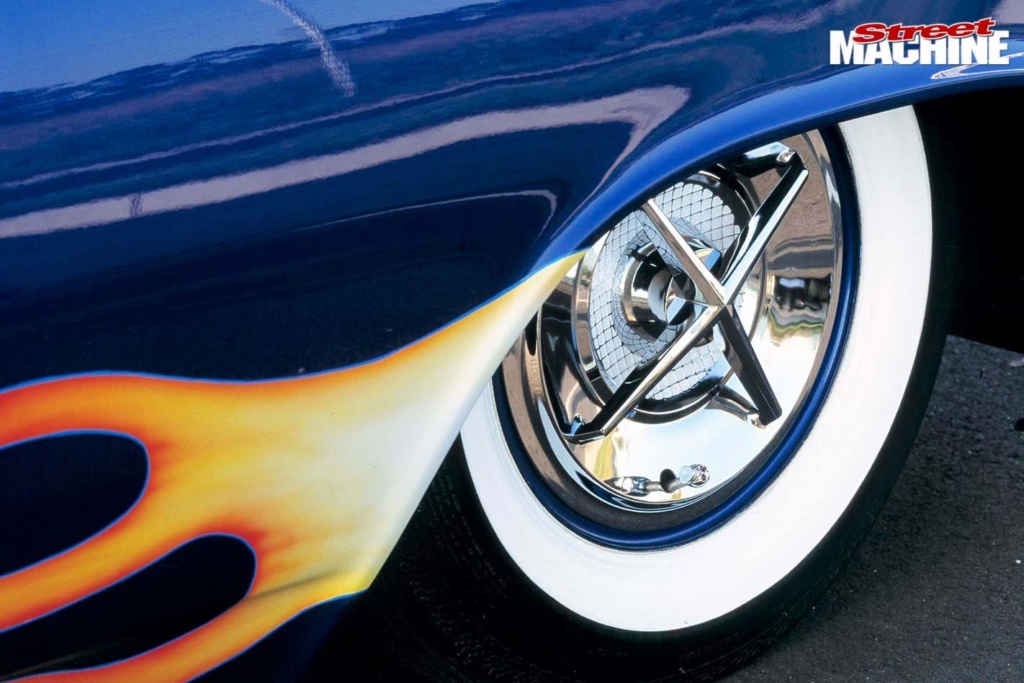 On the inside, the Pontiac doesn't get any more exotic than stark white vinyl tuck and roll seats, a white pearl grip, stock steering wheel and a reconditioned dash pad. It's all standard, and also washes clean with a little warm water and soap.
The rule 'you can never be too low' is fundamental to hot rodding and street machining, but a custom should almost scrape. A millimetre is too much. Doing the limbo cost him another $800 in wheels and hub caps. The Parisienne came equipped with 14-inch wheels, which Mario replaced with a set of 15x6-inch wheels off an early Corvette for $400 to fill the arches.
A set of new hub caps - very similar to early Lincoln Continental jobs - squeezed him another $400. To set it super-low, Mario dropped the Ponty onto an aftermarket air-ride suspension and went cruising. The total cost of the build is under $10K. He drives it every weekend, and "all the girls love it". Must have something to do with the length.

_________________
We don't care the People Says , Rock 'n' roll is here to stay - Danny & the Juniors - 1958
MARIO COLALILLO
1963 PONTIAC PARISIENNE
Colour: Custom pearl blue
DONK
Engine: 283 Chev
Exhaust: Dual two-inch w/Lukey mufflers
'BOX
Gearbox: Two-speed powerglide
Diff: Pontiac
INTERIOR:
Seats: Original
Trim: White vinyl
Tunes: Original
SPINNERS AND TYRES
Brakes: Pontiac
Rubber: 15-inch Crossplies
Rims: Big whites with cross bar hub caps

_________________
We don't care the People Says , Rock 'n' roll is here to stay - Danny & the Juniors - 1958
---
Permission de ce forum:
Vous
ne pouvez pas
répondre aux sujets dans ce forum