Dave « Baby » Cortez est l'un des premiers artistes a avoir mis au premier plan l'Orgue Hammond, cela grâce à son énorme tube instrumental de Mai 1959
The Happy Organ
  (après Bill Doggett en 1956 et son tube
Honky Tonk
)et  avant d'autres artistes comme Johnny and the Huricane, Bill Black's Combo booker T and the Mg's ou Billy Preston
Lorsque en 1959
The Happy Organ
et n°1 du hit parade US Dave est déjà un artiste reconnu de la scène R & b newyorkaise en tant que membre des formations Doo wop the Pearls et the Valentines et pianiste de studios au côté de King Curtis et Jimmy Spruill derrière des artistes comme The Chantels ou the Isley Brothers.
C'est en 1938 que Dave voit le jour à Detroit (Michigan), en 1956 il enregistre son premier simple pour Ember contenant deux instrumentaux au piano
Movin' & Grovin'
et
Soft Light
, suivi en 1957 par des simples l' instrumental
Hoot Owl
et
Shakin' for Paris
ou il est accompagné au sax par King Curtis et un disque de rock 'n'roll dans le style de Little Richard
Honey Baby
et
You give me a Heebies Jeebies
pour Okey Records. En 1958 il fait une tournée au côté de Little Anthony and the Imperials et signe pour le label Clock de l'anglais Wally Moody il enregistre à la fin de l'année sont
Happy Organ
, le titre ne tarde pas à se faire connaître grâce à des diffusions radios partout dans le pays à partir de Décembre 1958. Le disque se vend à 1 million d'exemplaire pour Clock puis de nouveau à 1 million pour Ember et Herald qui le presse et le distribue également sous leur nom au final le disque est disque d'or. Après Clock Dave signe un contrât avec la major RCA pour qui il enregistre un ep et un album.
En 1962 il revient dans le top 10 avec l'instrumental
Rinky Dink
(pour Julia records) qui est une version instrumental de
Love is Strange
de Mickey et Sylvia suivi d'un second petit hit
Count down
et de 3 albums pour Roulette records.
Le disque qui nous intéresse est une compilation ces faces pour Clock records, (enregistrées entre 1958 et 1961) du nom de
Happy Organ, Wild Guitars and Piano shuffles
édité par Ace records
.
Lors de ces sessions nous trouvons un groupe formé par Dave au chant piano (ou orgue), Buddy Lucas en sax tenor, Jimmy Spruil et Joe Richardson aux guitares, Paul Williams en sax baryton et Francis Panama à la batterie.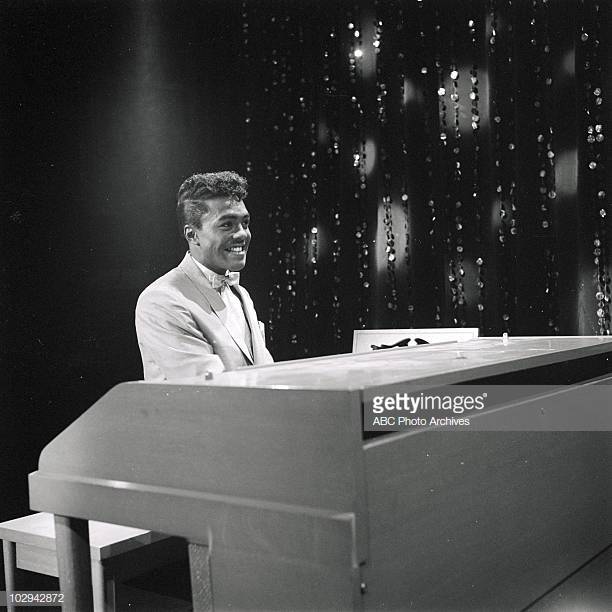 Nous trouvons de 1958 – 59 le fameux
The Happy Organ
qui est effectivement un très bon instrumental à la mélodie inventive et l'interprétation créative dont on peu noter  le solo des guitares au lilieu d'un titre dominé par les sonorités de l'Orgue.
Piano Shuffle
est un titre plus medium aux sonorité proche du Rock 'n' roll de la Nouvelle Orléans,
Hey Hey Hey
est un bon rock 'n' roll boogie avec chant et solo de sax,
Love Me As I Love You
est une belle ballade rhythm and blues dans le style de
Unchained Melodie
,
The Whistling Organ
est un rock 'n' roll instrumental rapide très original avec un solo de guitare sauvage,
Deep In The Heart Of Texas
est plutôt joyeux voir même un peu kitch,
Red Sails
In The Sunset est un instrumental  rhythm and blues plutôt medium,
Dave's Special
est boogie rock au rythme proche de Fat's Domino,
I'm Happy
est un très bon rock 'n' roll noir vocal dans le style de Jackie Wilson,
Summertime
de Gershwin dans une version instrumentale très originale,
It's A Sin To Tell A Lie
est un instrumental plutôt variété est assez pénible,
The Boogie Organ
est un gospel rock 'n'roll instrumental vraiment très bon,
The Swinging Piano
est un petit chef d'œuvre entre rock 'n'roll et white rock, une merveille instrumentale. De 1960 nous trouvons
Cat Nip
un rock instrumental au son en avance pour son temps,
Fiesta
avec chœurs de style twist est bien ancré dans le révolution twist du début de la décennie mais on ne peu ici aussi qu'apprécier le fabuleux passage de guitare bluesy,
Hurricane
avec son rythme de persussion presque cubain a une originalité bien a lui,
You're Just Right
est un rock 'n'roll rapide avec chant assez génial,
Calypso Love Song
avec son style Calypso est une petite bizarrerie,
The Shift
est un rock twist assez réussi.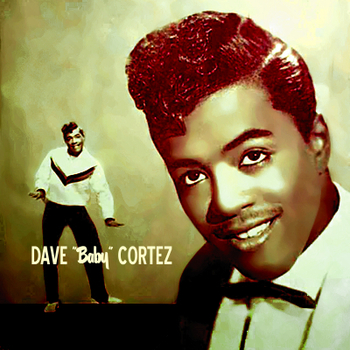 De 1961 nous trouvons l'instrumental dispensable
Tootsie
et le plus intéressant et rapide The Boogie
Organ
, et des faces officielles nous arrivons en 1965 avec le remarquable rock 'n' roll instrumental
Organ Bounce
  et le plus medium
Riffin'
(si vous suivez bien des  titres qui ont été enregistrées en 1960 et 1961).
Les autres titres n'ont pas été édités à l'époque comme
Mardi Gras (The Blues)
un rhythm and blues instrumental medium,
Do The Slop
un rock instrumental aux sonorités Nouvelles Orléans, et le fabuleux boogie rock instrumental
The Boogie Piano
.  
Ce disque est dans l'ensemble plutôt bon, et saura réconcilier certains avec l'orgue Hammond.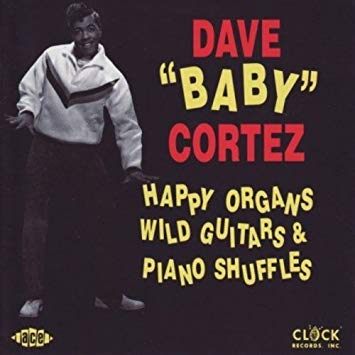 _________________
We don't care the People Says , Rock 'n' roll is here to stay - Danny & the Juniors - 1958

_________________
We don't care the People Says , Rock 'n' roll is here to stay - Danny & the Juniors - 1958

_________________
We don't care the People Says , Rock 'n' roll is here to stay - Danny & the Juniors - 1958

_________________
We don't care the People Says , Rock 'n' roll is here to stay - Danny & the Juniors - 1958

_________________
We don't care the People Says , Rock 'n' roll is here to stay - Danny & the Juniors - 1958
---
Permission de ce forum:
Vous
ne pouvez pas
répondre aux sujets dans ce forum