_________________
We don't care the People Says , Rock 'n' roll is here to stay - Danny & the Juniors - 1958
EXTERIOR
For starters, the exterior of the vehicle is in near flawless.  The finish on the car shows excellently well as it was repainted 1 year ago in House of Kolor green/silver metal flake combination.  The Watson inspired scallops give this car a unique touch no one can deny.  The paintwork is just amazing to look at…I can stare at it all day thinking of how cool I would look driving down Ocean Drive in Miami Beach in this bad MOTHA.  Custom touches are visible all around…the front grille is insane, 4″ chop with B pillars removed, shaved door handles, frenched antenna slot, sexy curves everywhere.  Chrome is all good…not too much, not too little…just right.  The car has kept a remnance of its original appearance to maintain the pre tri 5 look while demanding that double take look it deserves.  Yes, dare to dream in flake.
Mechanically, car is SOLID!  The old drive train was replaced by built 383cid stroker sbc, built TH350 and a curry ford 9″ rear end.    The drive train was fitted with a fully tuned Edelbrock intake and carb, a Concept 1 billet front drive, Doug's midlength headers, Becool radiator module and Vintage Air air conditioning  system.  The car was given a pair of Magnaflow glass packs that give this car the true sled sound.  The engine compartment is very clean with a Fatman Fabrications front end and Ridetech air ride bags all around.  The Radir Wheels and white walls complete the package.  The car comes with its custom made California Car Cover.
The original valve covers and air cleaner were reinstalled in their original state in honor of the original builder.
INTERIOR
As for the interior, the pearl white and green make a great clean combo.  The car underwent the installation of new wiring harness, new gauges, new carpet, new steering column and steering wheel, Lokar nostalgia shifter with era correct knob, custom AC and air ride control panel under the dash done in green to match the dash, and a 4000 watt custom audio system installed for mad cruise mode.  I have driven th car on multiple occasions and it is very fun to drive.
To sum it up, everything looks and works great on this car!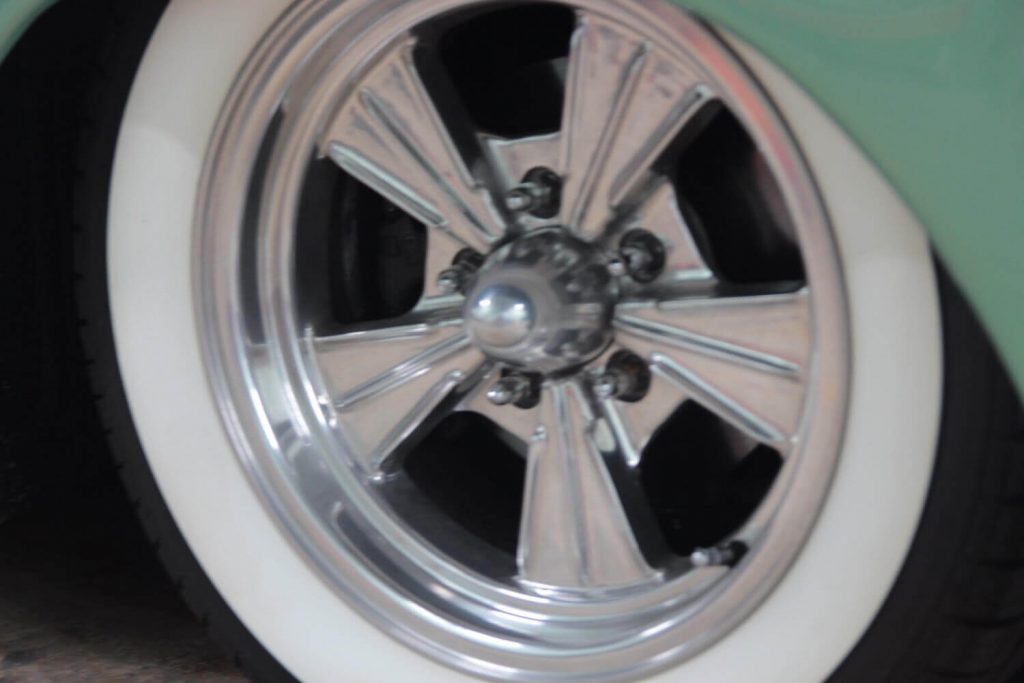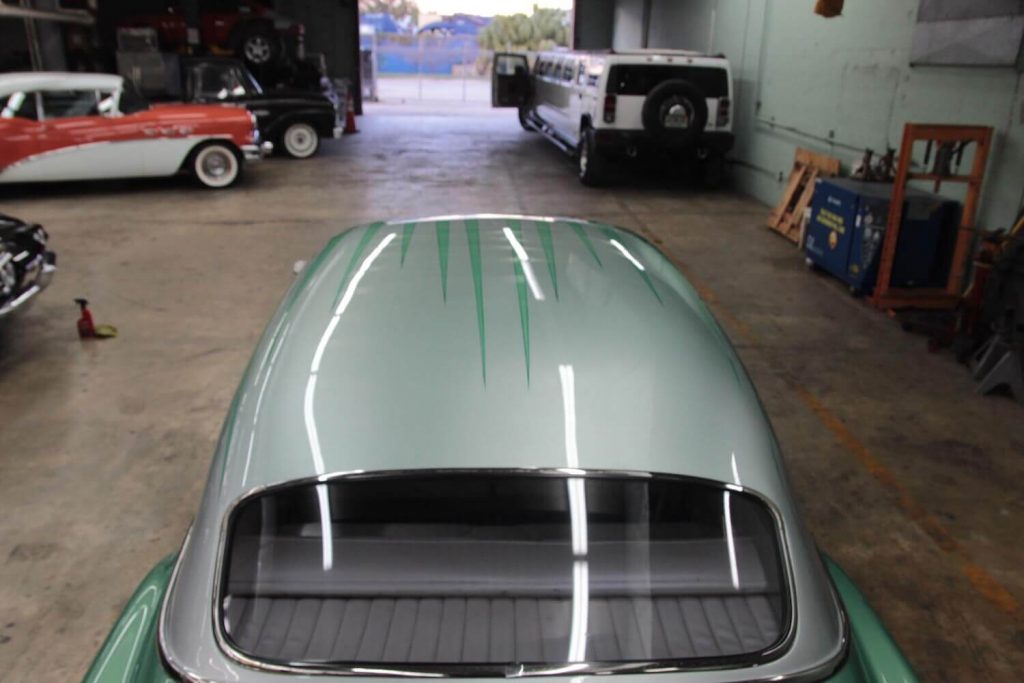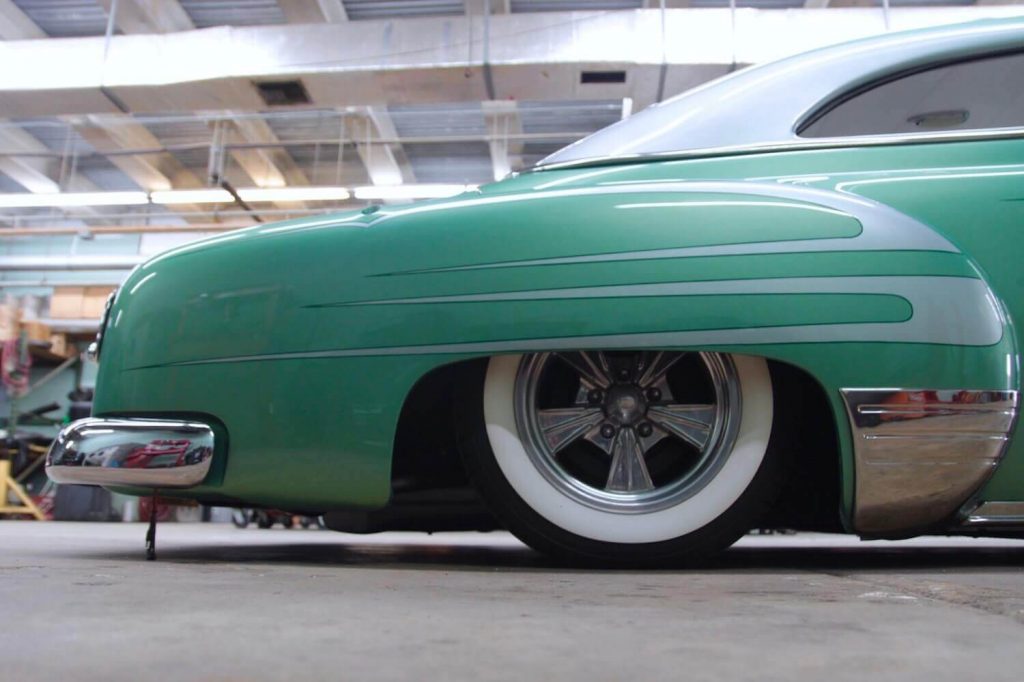 _________________
We don't care the People Says , Rock 'n' roll is here to stay - Danny & the Juniors - 1958

_________________
We don't care the People Says , Rock 'n' roll is here to stay - Danny & the Juniors - 1958

_________________
We don't care the People Says , Rock 'n' roll is here to stay - Danny & the Juniors - 1958

_________________
We don't care the People Says , Rock 'n' roll is here to stay - Danny & the Juniors - 1958

_________________
We don't care the People Says , Rock 'n' roll is here to stay - Danny & the Juniors - 1958

_________________
We don't care the People Says , Rock 'n' roll is here to stay - Danny & the Juniors - 1958

_________________
We don't care the People Says , Rock 'n' roll is here to stay - Danny & the Juniors - 1958

_________________
We don't care the People Says , Rock 'n' roll is here to stay - Danny & the Juniors - 1958
Sujets similaires
---
Permission de ce forum:
Vous
ne pouvez pas
répondre aux sujets dans ce forum