"Lil Pages", incredibly sweet! Top to bottom, this old school style 29 Ford Hi-Boy Roadster displays shocking levels of tedious attention to detail in every single category and operational show quality. Timeless character, vintage horsepower, smooth buggy spring ride, tasteful chrome and serious all out fun! You will dig this ride and the attention that comes with it, absolutely no excuses...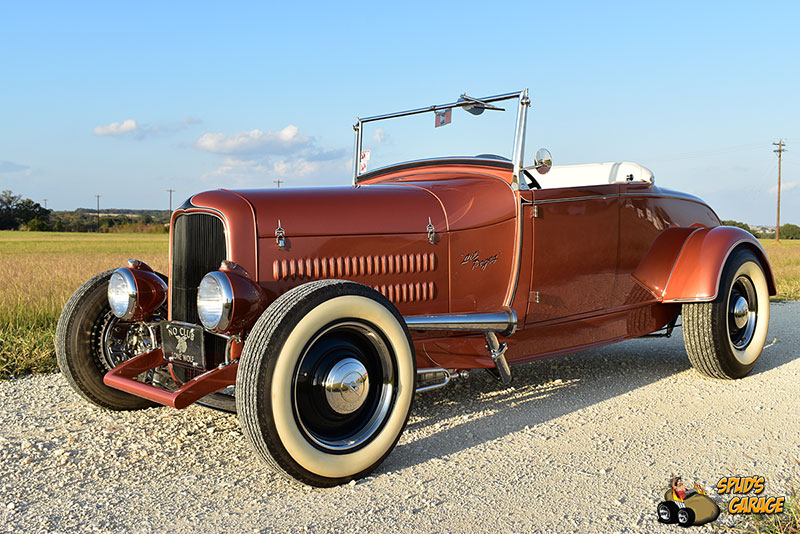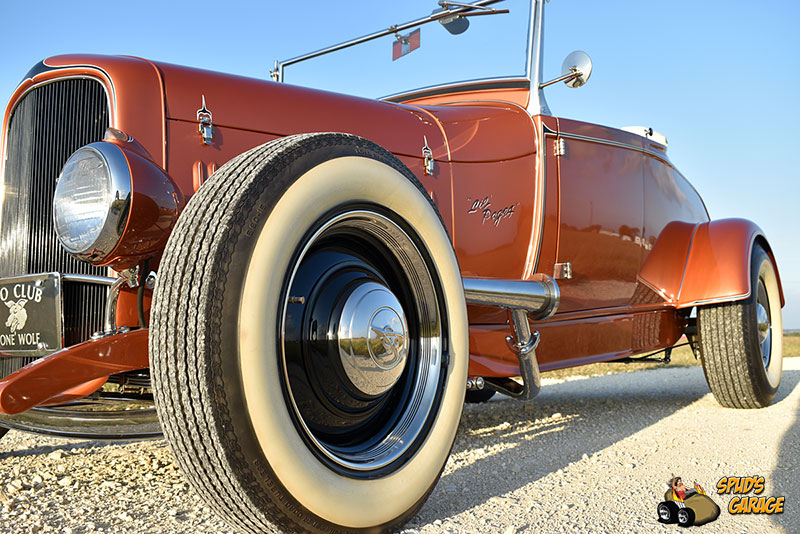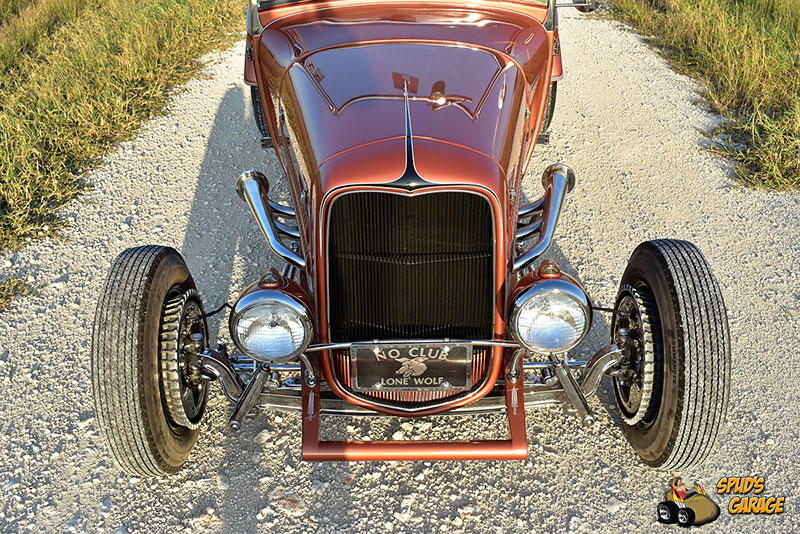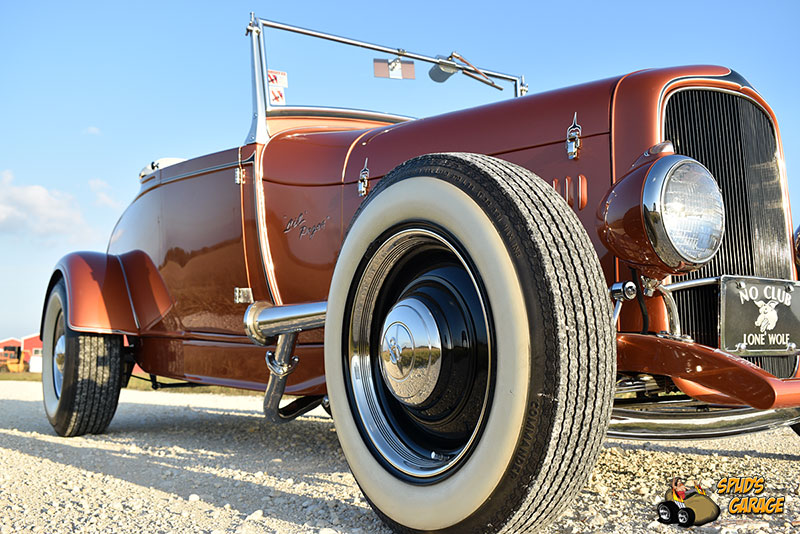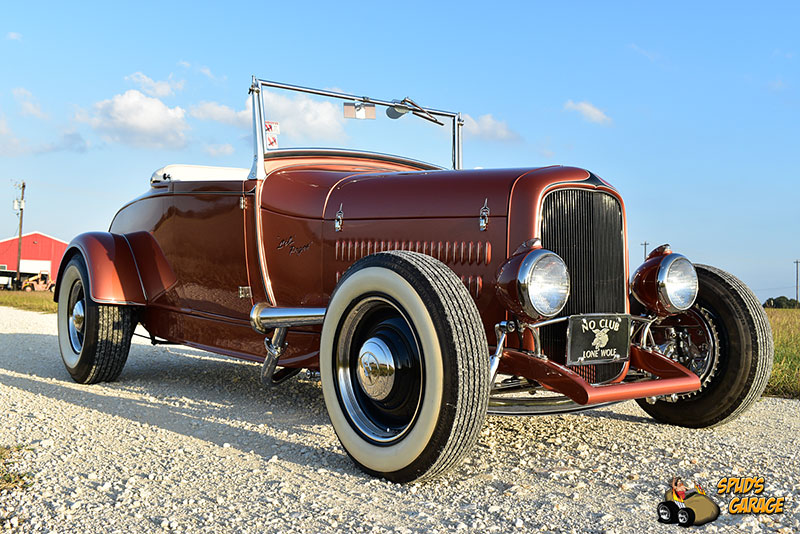 Equipment
Body, Exterior & Interior: Brookville steel body, professional Sierra Gold metallic paint, old school black/white pin-striping & Lil-Pages graphics by Louis, 32 Ford grill shell, early Guide headlamps w/shark nose markers, chrome dropped lamp bar, 3 piece hood w/louvered hood-sides, chrome windscreen, chrome door hinges, steel bobbed rear fenders, 50 Olds taillights, louvered rear roll pan, Vintique steelie wheels w/deluxe trim & wide whitewall bias ply tires. Custom pleated white naugahyde interior, Stewart Warner gauges, 40 Ford steering wheel, electric wiper, floor shifter, seat belts & e-brake...
Engine, Power-Train & Related: 1949 Ford Flathead V8 (mild bore & stroke), polished aluminum Offenhauser cylinder heads & intake manifold, chrome dual Holley 94's w/teapot air filters, Hunt ignition distributor & billet wire separators, Cornhusker raised water-pump & polished engine mount conversion kit, raised flex cooling fan, deuce radiator w/billet coolant recovery, turned metal upper firewall, custom chrome side-exit open headers, Ford C-4 automatic transmission (Cornhusker kit) & Ford 9"...
Chassis, Suspension & Undercarriage: 32 Ford frame & rails w/show paint (pinched/boxed/molded), early Ford hair-pin front suspension, chrome dropped-forged axle & multi-leaf buggy spring, Vega steering box w/chrome cross steer components, chrome Ford rear-end housing & ladder bar rear suspension, chrome F/R shocks, polished-finned front brake drums, chrome backing plates & F/R drum brakes, chrome plated glass-pack dual exhaust, polished trans cooler & show paint floor pans...
Known Facts

_________________
We don't care the People Says , Rock 'n' roll is here to stay - Danny & the Juniors - 1958

_________________
We don't care the People Says , Rock 'n' roll is here to stay - Danny & the Juniors - 1958

_________________
We don't care the People Says , Rock 'n' roll is here to stay - Danny & the Juniors - 1958

_________________
We don't care the People Says , Rock 'n' roll is here to stay - Danny & the Juniors - 1958
---
Permission de ce forum:
Vous
ne pouvez pas
répondre aux sujets dans ce forum