http://barnfinds.com/junk-yard-dog-1948-saber-60/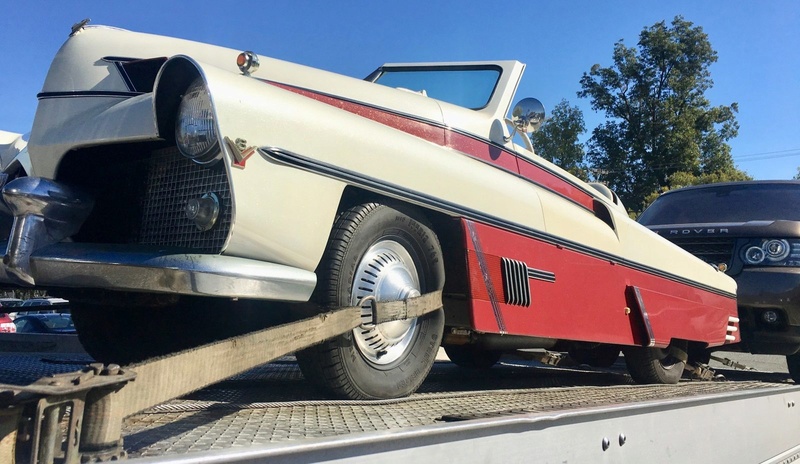 When this little car showed up at the museum Wednesday, it got a lot of attention. Retired Lt. Colonel Paul Jones built it from the ground up using parts from a junkyard for less than $250. For example, the frame is from a 1936 Willys Overland with a 1934 Terraplane front suspension, a 1939 Ford Flathead V8 and 1948 Crosley brakes. It is very driveable and has covered 163,000 miles.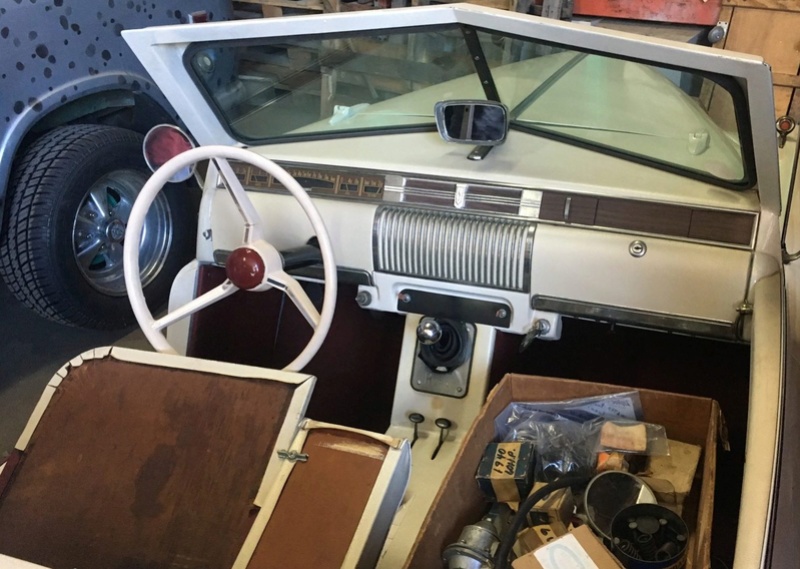 The interior is nicely laid out with a dash from a 1941 Studebaker.
The hood and trunk are both made from 1941 Studebaker hoods. The doors fold down like a Piper Super Cub. It's hard to tell, but the paint has "sparkles" in it, like many plastic and vinyl products of the time. The finish is not like the metal flake paints that were introduced in the 1950s.
Read more at
http://barnfinds.com/junk-yard-dog-1948-saber-60/#0ASs9DMhP4zrJhAZ.99

_________________
We don't care the People Says , Rock 'n' roll is here to stay - Danny & the Juniors - 1958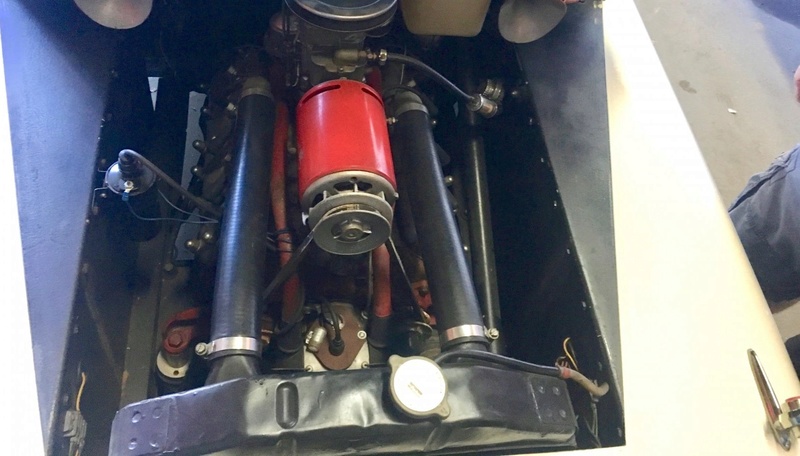 Here's the Ford 60 flathead V8. It turns, but we haven't tried to start it yet.
Lt. Colonel Paul Jones has built several vehicles, and he's driven all of them many miles. This is one of two Star Streak motorhomes he built. It is on display at the California Automobile Museum. It has over 100,000 miles on it. The other Star Streak is on display at the Motorhome Recreational Vehicle and Motorhome Hall of Fame in Elkhart, Indiana.
The bumpers used parts of bumpers from Kaiser, Mercury, and Buick. This strange little car has been well maintained over the years and driven many miles, including across the country. Lt. Colonel Paul Jones was not a professional stylist but he was an engineer and had some very inventive ideas and created his vehicles from unusual bits and pieces.

_________________
We don't care the People Says , Rock 'n' roll is here to stay - Danny & the Juniors - 1958
---
Permission de ce forum:
Vous
ne pouvez pas
répondre aux sujets dans ce forum