Je viens tous juste de recevoir le dernier travaille de JOAKIM TINDERHOLT & his BAND, sincèrement c´est un très bon Cd
www.bighrec.com
de l´année 2017.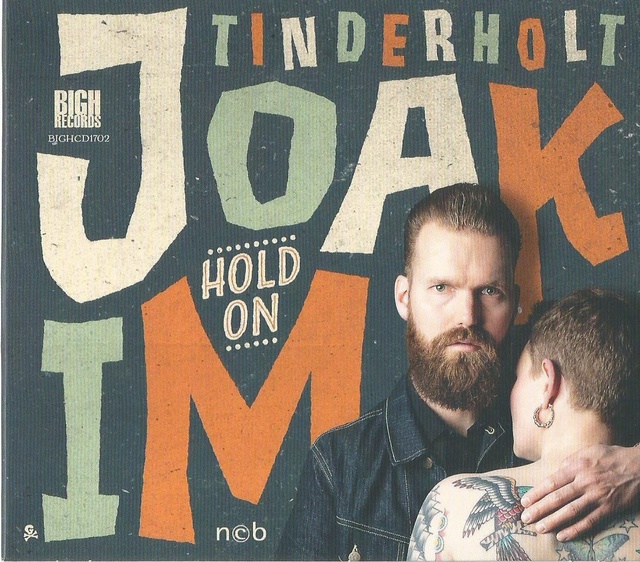 Dans se Cd il y a deux titres que j´adore, ANYTHING IS BETTER THAN NOTHING et I QUIT, mais que peux ton écouté aussi sur se Cd ?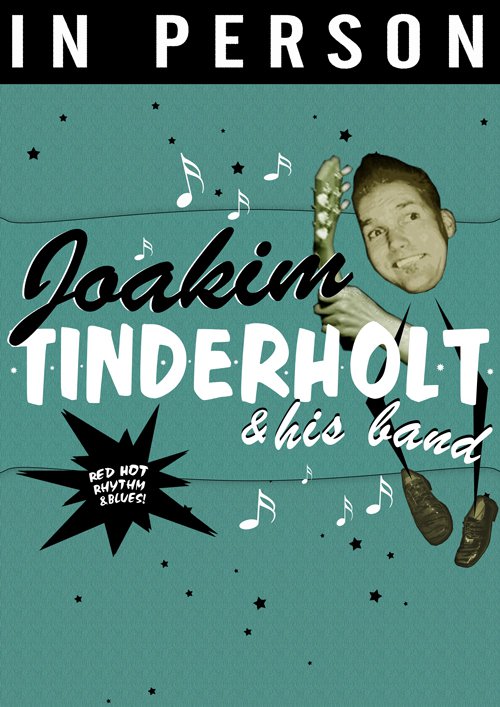 Le premier titre du Cd est TROUBLE UP THE ROAD, un titre de 1958 qui fue enregistrée par JACKIE BRENSTON with the IKE TURNER´S ORCHESTRA (SUE RECORDS), les PLANET ROCKERS l´avais aussi enregistrée en 1991, c´est une très bonne version à dire vraie, ANYTHING IS BETTER THAN NOTIGHT est le deuxième titre du Cd, c´est une de mais préféré et c´est pour moi un superbe STROLL, le début de la chanson me rappelle beaucoup les rifs de PEE WEE CRAYTON, JUNGLE BO est une chanson qui me rappelle beaucoup CASTING MY SPELL, chanson très connu par nous tous puisse il existe beaucoup de version, voir JOHNNY OTIS, JOHNNY KIDS, ROY ORBISON,THE SPELLBINDERS, ALVIN & EDWIN JOHNSON (THE JOHNSON BROTHERS)…. La chanson FARMER JOHN est a l´origine, si je ne me trompe pas, une chanson de DON & DEWEY de 1959 (SPECIALITY ), la chanson WHAT ABOUT LOVE, ne me branche pas du tous, donc je ne parlerai pas d´elle, HOLD ON TO ME est un superbe ROCK AND ROLL, formidable a écouté et surtout a dansé, j´adore, la chanson qui suis je les écouté la première fois pas RUTH BROWN with ORCHESTRA, SWEET BABY OF MINE est un titre que j´aime beaucoup, celle qui suis est très connu et il existe beaucoup de version, mais aucun me branche plus que celle de TARHEEL SLIM, je parle bien sur de la chanson NUMBER 9 TRAIN, mais la je doit avoué que celle de JOAKIM TINDERHOLT & his BAND me branche sincèrement beaucoup, ils leurs donne une touche personnelle sens pour cela s´éloigné trop de l´orignal, THE POOR SIDE OF TOWN est un superbe SLOW et je la préfère a celle de JOHNNY RIVERS, I QUIT est le dernier titre du CD, un superbe ROCK AND ROLL, sens aucun doute un superbe Cd où les amants du JUMP BLUES, RHYTHM AND BLUES…. Trouveront leurs bonheurs a l´heure de l´écouté, moi je les fais, écouté se titre :
https://www.youtube.com/watch?v=zYfbdrJBDIA
Pour en finir je remercie a tous les musiciens qui ont participe a l´enregistrement de se formidable Cd : JOAKIM TINDERHOLT, WILLIAM "BILL" TROIANI, HÄKON HOVE, ROBERT ALEXANDER PETTERSEN, KJELL MAGNE LAURITZEN et KASPER SKULLERUD VAERNES, mais aussi au technicien de son, label, promoteurs etc…. A tous eux merci.
Se CD doit trouvé une place chez vous au plus vite, bientôt devrais sortir la version vinyle.
Dj EddieCesc

Dj Eddie-Cesc




Messages

: 493


Date d'inscription

: 03/07/2015



---
Permission de ce forum:
Vous
ne pouvez pas
répondre aux sujets dans ce forum