Qui ne se souviens pas du boom qu´il y avais eu dans les années 80s avec le Jumpin´Jive, a cette époque tous les Dj´s avait des titres qui ne pouvais pas ne pas maître, le publique voulais écouté,chanté et surtout dansé avec des chansons de Boyd Bennett, Jodimars, Freddy Bell.... Mais aussi avec les King Brothers, Don Cornell, Perry Como....
Je peux dire sens aucun problème que le premier groupe a avoir fait un répertoire Jumpin´Jive tous au début des année 80s se fue les Stargazers, je me souviens encore de leurs premier concert en France, Lille.
Donc bien, un des meilleurs groupe actuellement de se style est sens aucun doute Jive Aces, leurs dernier Cd est sincèrement formidable, DIGGIN´THE ROOTS a un total de 13 titres, tous formidable, la référence du Cd est GARCD004.
Regardé mais surtout écouté sa
https://www.youtube.com/watch?v=KhVEBW7Em4g

Je ne peux que vous recommandé l´achat de se Cd, allez chez votre disquaire préféré et si il ne las pas, alors
https://www.jiveaces.com/
Si vous n´aimais pas le Jumpin´Jive faite le moi s´avoir sens aucun problème.
Dj EddieCesc

Dj Eddie-Cesc




Messages

: 490


Date d'inscription

: 03/07/2015



The Jive Aces est un des groupes les plus populaire et apprécié parmi les fans du Rockin´Jumpin´Jive and Swing, je ne peux que vous recommandé une fois de plus l´achat de c´est deux Cd´s, le premier a malheureusement trop peux de titres, mais ils son tous formidable.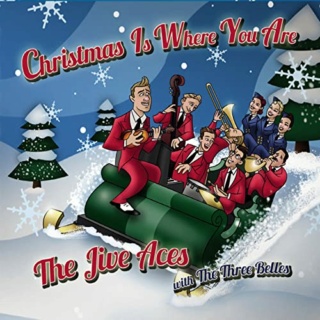 Se deuxième est plus varié dans les styles, mais il y a tous de même de très bon morceaux à écouté et dansé.
En cas où il y est encore des personnes qui ne connaisse pas Jive Aces je vous laisse cette vidéo :
Pour c´est prochaine fêtes offrait et de musique, de la bonne, allez chez votre marchant de disques et commandé au plus vite c´est Cd´s, fêté noël et le jour de l´an a rythme de bon Rockin´Jumpin Jive and Swing.
Dj Rockin´Badalona « Eddie-Cesc »

Dj Eddie-Cesc




Messages

: 490


Date d'inscription

: 03/07/2015



---
Permission de ce forum:
Vous
ne pouvez pas
répondre aux sujets dans ce forum