Photos/Text: John Pineda
Relentless Jay formed Relentless Car Club in 2011. Well know from having been in a popular Rock-a-billy car club in the Sacramento, Jay felt it was time for his own club. It took Jay three years to build his 1962 Chevy Bel Air to his own style. He went to John Boy Customs the Lexus Iced White flake paint. He added blue flames and graphics for that extra effect. He added 14×6 tires with reversed Supreme wheels and an Air Ride Technologies system, all purchased from American Pastimes. Disconnected is powered by an SBC 350 Motor. Premier Auto Upholstery did the customized Tuck and Roll in white with blue piping. Jay purchased the car for $15,000 and has easily put as much into the car.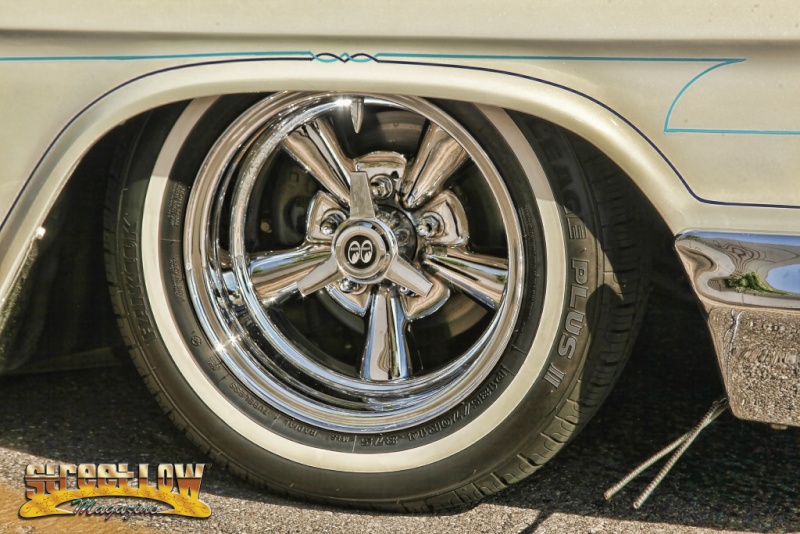 Jays personal touches include hand rolled lower rockers, full-tubular upper and lower control arms, Firestone 6′ airbags and disc brakes in the front. Rear tubular trailing arms, 7′ firestone airbags to the rear. Zolatoned with an Air ZRide Technologies 5 gallon tank, Air Pod with 3-8 big red valve pack and E-3 controller. Standerson cast iron headers, 2′ pipe to 9 inch glass packs followed by bellflower tips.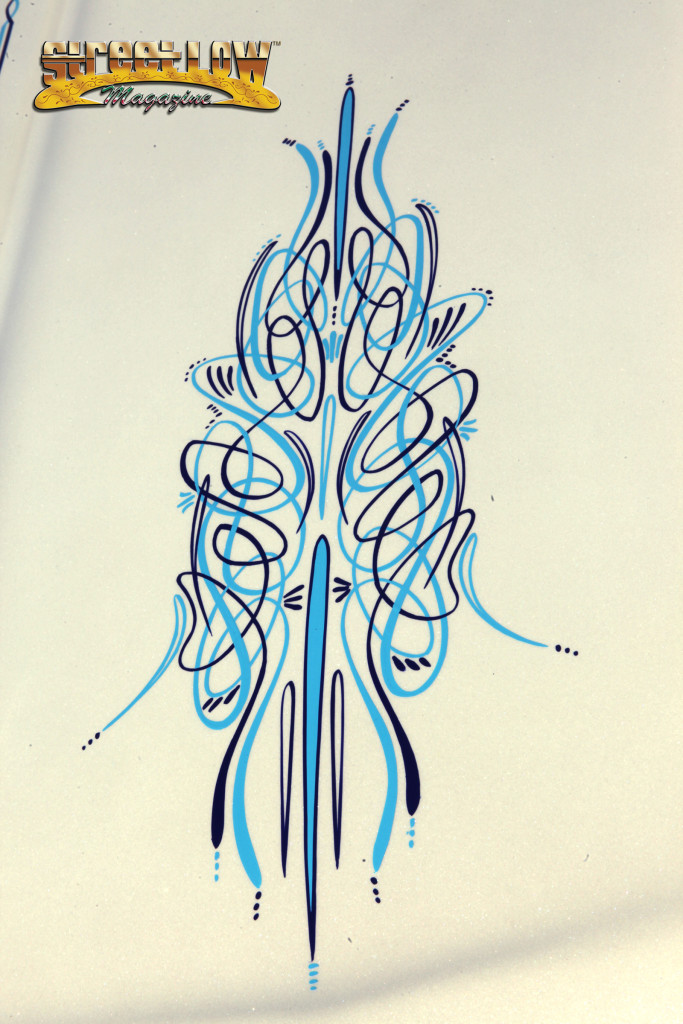 Jay rides this beauty daily. (for real). Jay was inspired to buy, preserve and modify his ride from the previous owner whom he purchased it from. Alex Barrera, who was diagnosed with cancer. Jay has special thanks to his fellow Relentless Car Club Members, Supreme Rods and Customs, John Boy Customs, American Pastimes, Air Ride Technologies, Premier Auto Upholstery, NYK Photography and last but not least his friends and Family.
http://streetlowmagazine.com/portfolio/1962-chevy-bel-air/

_________________
We don't care the People Says , Rock 'n' roll is here to stay - Danny & the Juniors - 1958

_________________
We don't care the People Says , Rock 'n' roll is here to stay - Danny & the Juniors - 1958

_________________
We don't care the People Says , Rock 'n' roll is here to stay - Danny & the Juniors - 1958

_________________
We don't care the People Says , Rock 'n' roll is here to stay - Danny & the Juniors - 1958

_________________
We don't care the People Says , Rock 'n' roll is here to stay - Danny & the Juniors - 1958

_________________
We don't care the People Says , Rock 'n' roll is here to stay - Danny & the Juniors - 1958
---
Permission de ce forum:
Vous
ne pouvez pas
répondre aux sujets dans ce forum