_________________
We don't care the People Says , Rock 'n' roll is here to stay - Danny & the Juniors - 1958
1955 Chevrolet Biscayne XP-37 (Designer - Chuck Jordan)
Described by GM as "An Exploration In Elegance," the Biscayne was a four-passenger tour de force by Earl and his styling team. This car was designed as a pillar-less hard top design complete with suicide doors, indented side panels, and "Stratospheric" windshield. The car was also used as the display platform for the then new production 1955 Chevrolet V-8, a 265 c.i., 215 h.p. powerplant. Unique swivel front seats allowed the front passengers easy exit from the low-slung car. Front and rear ashtrays and lighters were located on the driveshaft tunnel between the passengers.
Combining styling queues that would later show up in GM's Corvair and Corvette production models, the Biscayne was produced for the popular Motorama shows of the 50s, which were sponsored coast-to-coast by the automotive manufacturer and designed to promote its forward-thinking approach to automotive styling and production. All of the Motorama cars were built by hand and most had no engine, electrics or interiors. The Biscayne featured a fiberglass body.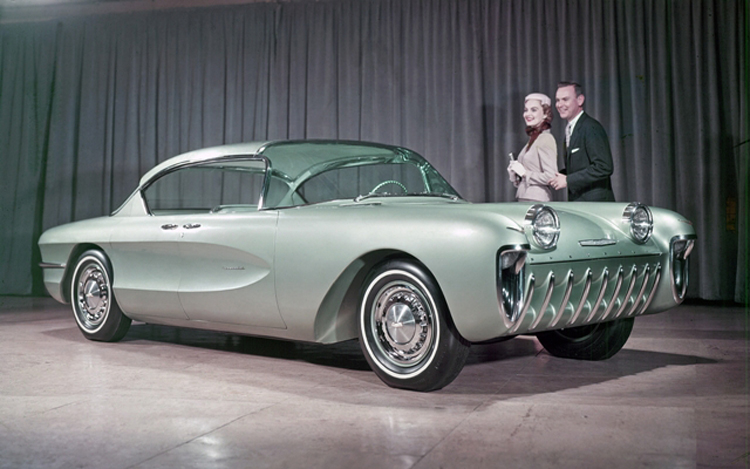 "This is one of the really rare concept cars that luckily survived after the Motorama shows ended," says Bill Warner, Amelia Founder and Chairman. "One of the unique features of the Biscayne was that it was a motor car - meaning it had full running gear and was not a 'push mobile' like so many of the Motorama cars." The car escaped the fate of many of the concept cars, which were ordered destroyed by GM after their use as styling exercises had ended.
www.ameliaconcours.org

_________________
We don't care the People Says , Rock 'n' roll is here to stay - Danny & the Juniors - 1958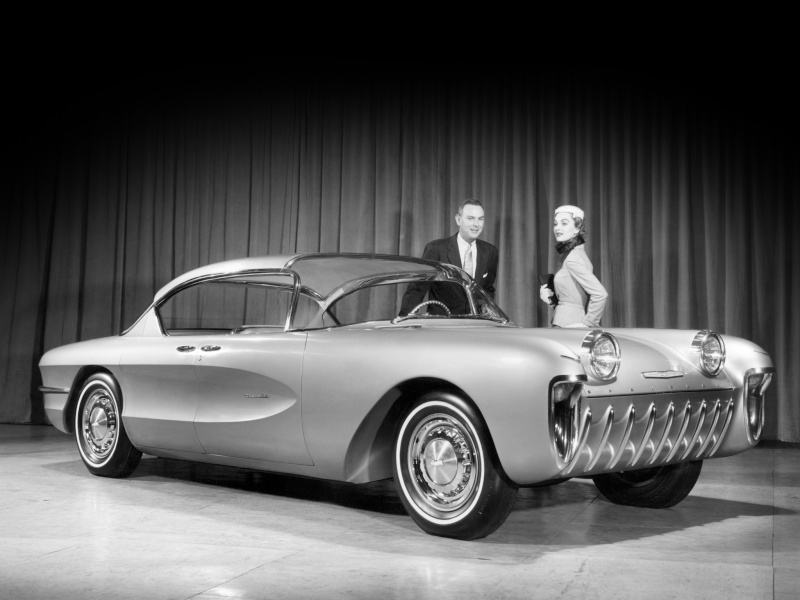 The Biscayne show car was built for the 1955 Motorama. It employed many Corvette design ideas, and is presented to management as a new direction for the Corvette. The body is a special shell of glass-fiber-reinforced plastic for light weight and impact resistance. The Stratospheric windshield sweeps over the driver's head to form part of the roof. The new four door design requires no center pillars.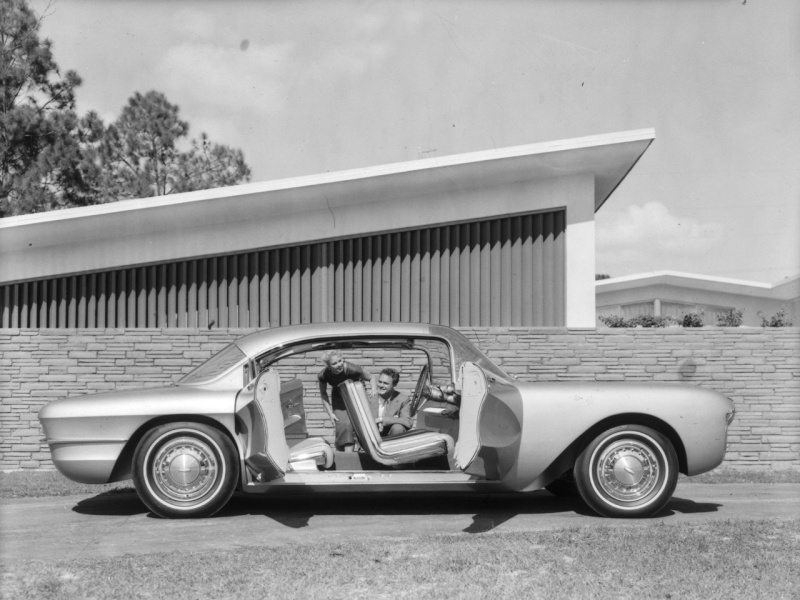 The engines is an experimental high compression Chevrolet V8 of 215 HP with dual exhaust, four barrel carburetor and high lift cam.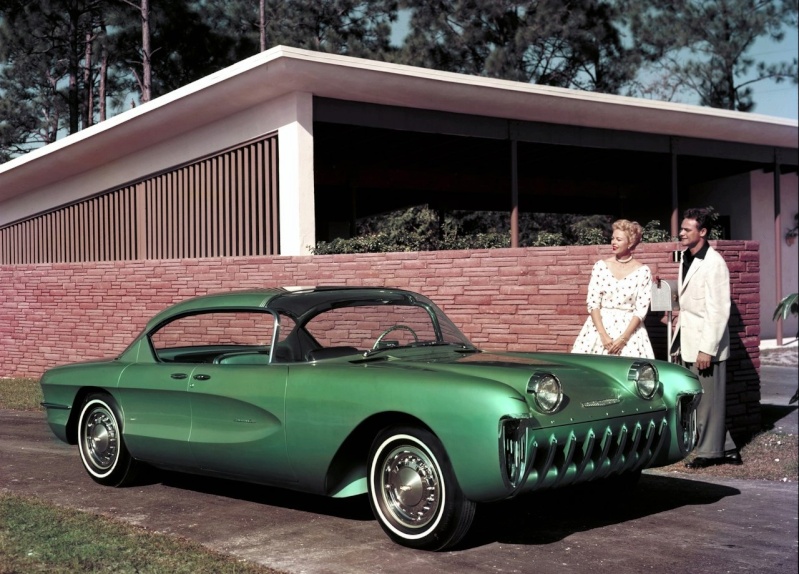 Mario van Ginneken -
www.corvettes.nl

_________________
We don't care the People Says , Rock 'n' roll is here to stay - Danny & the Juniors - 1958

_________________
We don't care the People Says , Rock 'n' roll is here to stay - Danny & the Juniors - 1958

_________________
We don't care the People Says , Rock 'n' roll is here to stay - Danny & the Juniors - 1958

_________________
We don't care the People Says , Rock 'n' roll is here to stay - Danny & the Juniors - 1958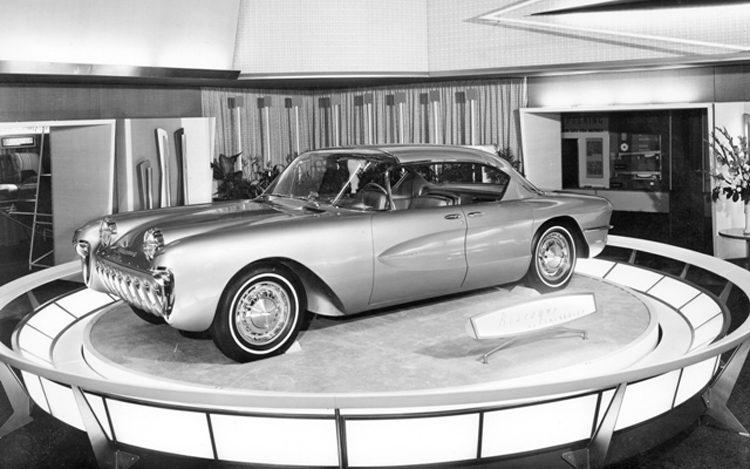 _________________
We don't care the People Says , Rock 'n' roll is here to stay - Danny & the Juniors - 1958
---
Permission de ce forum:
Vous
ne pouvez pas
répondre aux sujets dans ce forum