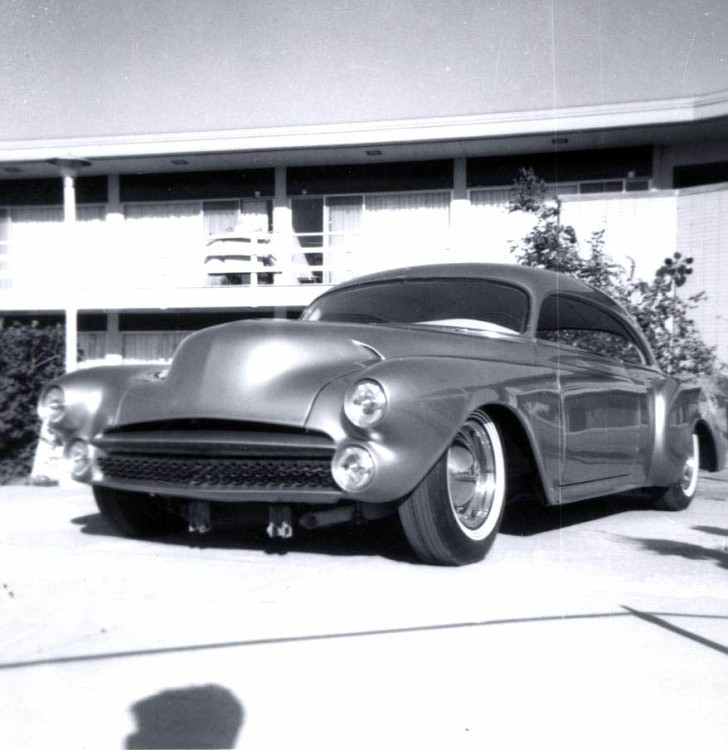 In Memory of Roger Lick Custom Car Icon
By Dick "Fuzzy: Fuerholzer
AS YOU ALL KNOW, ROGER LICK OF DES PLAINES, ILLINOIS PASSED AWAY ON MARCH 24, 2005. ROGER WAS ONE OF THE CUSTOM CAR WORLDS ICONS HAVING WORKED WITH DAVE PUHL, JOHN MALIK, AND DICK SCULLY @ TREND AUTOMOTIVE, AND LATER DARRYL STARBIRD. HE OWNED MANY A CARS THROUGH OUT HIS LIFE, INCLUDING THE STARBIRD 50 CHEVY THAT WAS SHOWN @ THE NEW YORK WORLD'S FAIR IN 1964-65. HE HAD MANY A CARS IN HIS DAYS AND STILL HAD A CHOPPED PLYMOUTH AT THE TIME OF HIS UNTIMELY DEATH. THESE ARE PHOTOS OVER THE YEARS AND PRESENT.
THE CAR WAS ORGINALLY BUILT BY DARRY STARBIRD IN THE 50'S.
ROGER Licks BOUGHT IT AND HIM AND DICK SCULLY TOWED IT BACK IN THE EARLY SIXTIES (SEE PHOTOS) DICK SCULLY DID ALLTHE WORK ON IT AND IT LAST APPEARED IT THE NEW YORK WORLDS FAIR 1964.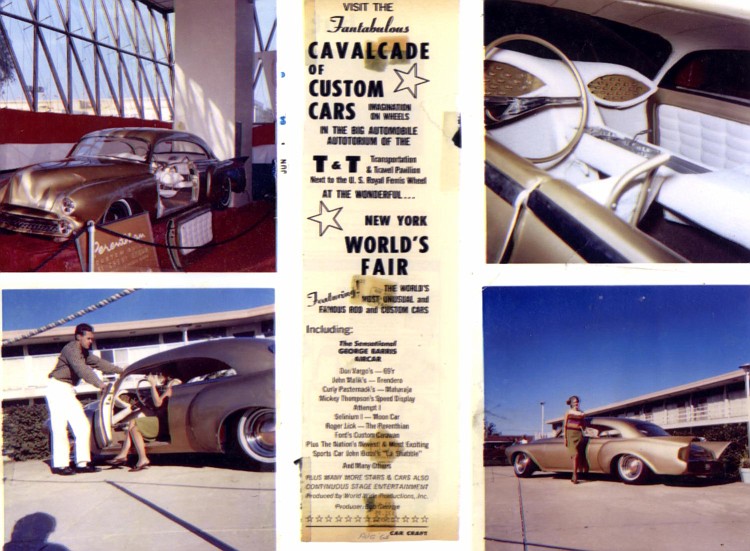 ROGER SOLD IT AND IT GOT LOST....... ROGER PASSED AWAY ABOUT FOUR YEARS AGO (2002) AND A YEAR LATER
FUZZY FOUND IT. THE GUY HAD BOUGHT IT, PAINTED IT GREEN, SHOWED IT A LITTLE, AND PUT IT AWAY FOR THIRTY YEARS. I HAVE SHOWED IT WITH HIM THREE TIMES ON SPECIAL OCCASSIONS AND IT IS IN THE PROCESS OF BEING RESTORED AND WILL BE BLUE WITH WHITE INTERIOR AS STARBRID HAD IT. JOHN POSSETTI IS THE PRESENT OWNER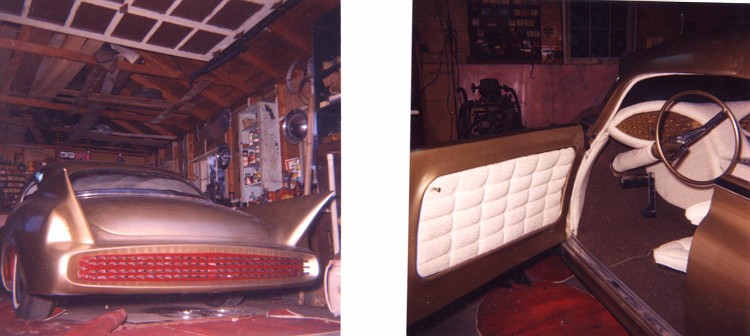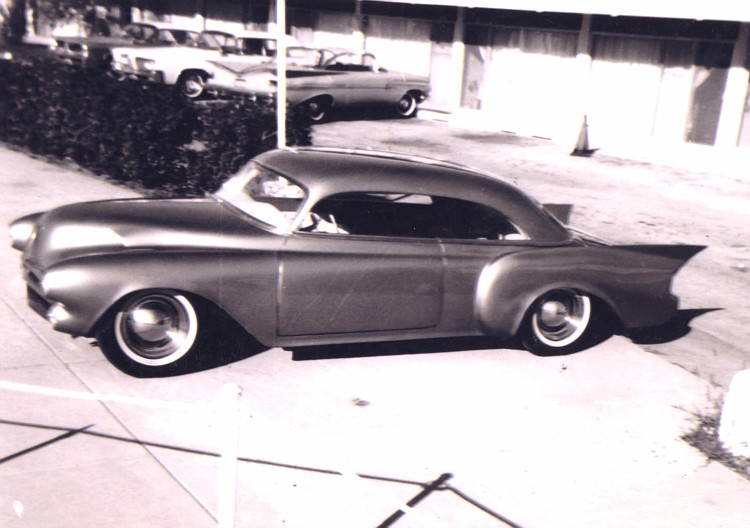 Dernière édition par Predicta le Sam 6 Aoû - 9:46, édité 3 fois

_________________
We don't care the People Says , Rock 'n' roll is here to stay - Danny & the Juniors - 1958

_________________
We don't care the People Says , Rock 'n' roll is here to stay - Danny & the Juniors - 1958

_________________
We don't care the People Says , Rock 'n' roll is here to stay - Danny & the Juniors - 1958

_________________
We don't care the People Says , Rock 'n' roll is here to stay - Danny & the Juniors - 1958

_________________
We don't care the People Says , Rock 'n' roll is here to stay - Danny & the Juniors - 1958
Sujets similaires
---
Permission de ce forum:
Vous
ne pouvez pas
répondre aux sujets dans ce forum