The Earls est une formation de Doo wop blanc originaire du Bronx (New York) qui se forme en 1957 au Tecumseh Social Club sous le nom de the Hi-Hatters. Le leadeur du groupe Larry Figuerado prend le pseudo de Larry Chance, il est rejoint par Jack Wray (Basse), Ronnie Calabrese (Ténor), Eddie Harder (Ténor), Dick Levister (Organiste), jimmy Frascati (guitare) et Bobby Tzibuzio (Batterie).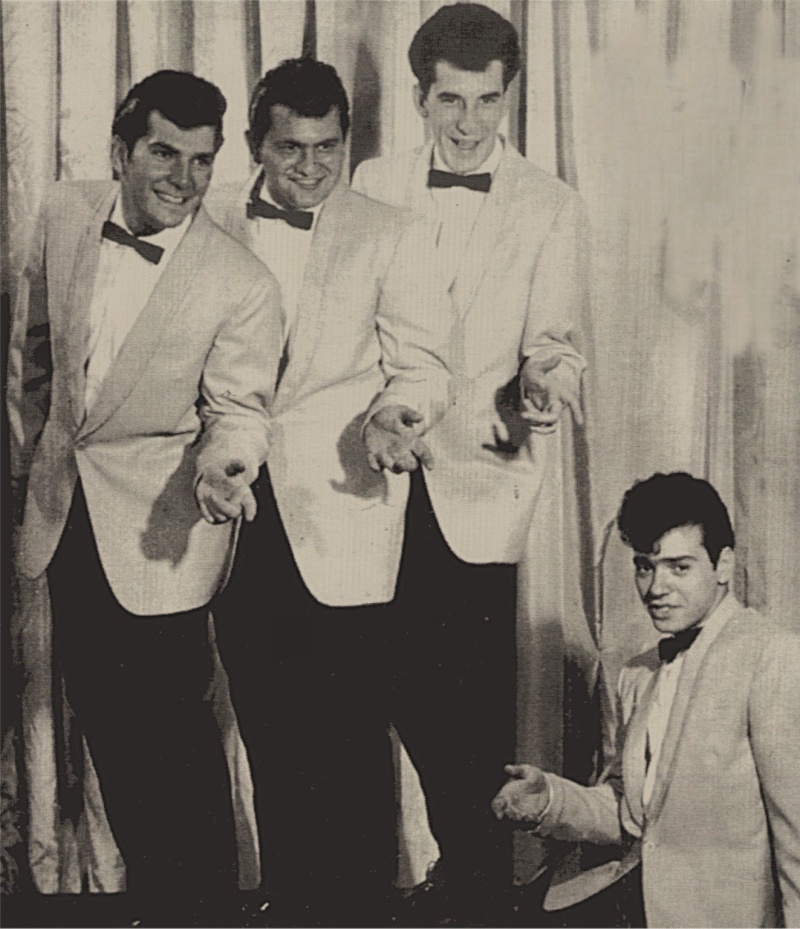 En 1959, lorsque le groupe chante dans une entrée de métro que Johnny Powers (rien n'a voir avec le chanteur) responsable des disques Rome les découvre.
Après avoir enregistrer 4 titres sous le nom des Hi-Hatters, ils enregistrent leur premier simple pour Rome Records en 1961
Life is but a dream
/
Whoever you are
(Rome 101), le disque est un tube et le groupe passe au show tv de Murray K et à l'American Bandstand de Dick Clark. Ils enregistrent un second simple
Looking for my baby
/
Cross my heart
(Rome 102) qui est un autre disque de Doo wop rapide.
En 1962 ils changent de label pour Old Town records et enregistre le sublime
Remember Then
/
Let's Waddle
(Old Town 1130) Ils obtiennent avec
Remember then
un énorme tube l'année suivante.
C'est aussi en 1963 qu'ils enregistrent les simples
Never
/
I keep a tellin you
(Old town 113) et
I believe
/
Don't forget
(Old town 1149)
Ensuite Larry fait une courte carrière solo, puis rejoint de nouveau la formation au milieu des sixties (qui compte alors 2 nouveaux membres), ils continue jusque dans les 2000's à se produire sur scène et sorte un album en 2001.
Le lp
Remember me Baby
sur le label new-yorkais Woodebury (LP 104) compile les faces Oldtown qui sont de très belles faces de doo wop rapides et médium du début 1960's et d'autres plus soul, associé à quelques faces récentes dont la ballade très réussie de 1976
Remember me baby
et d'autres moins intéressante comme
Amor
.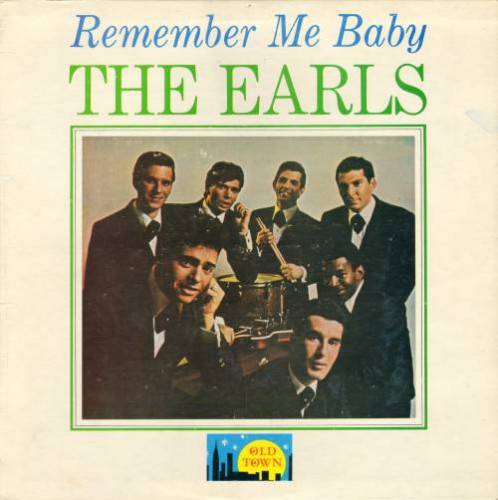 Soit les titres
Remember me baby, I believe, Eyes, Outin the cold again, Life is but a dream, Cry cry cry (un doo wop rapide magnifique), Our day will come, Remember then, Never, Amor, Looking my way
(un autre très bon doo wop rapide mais plus soul),
Old man river, Kissin'
et
Ask everybody
.

_________________
We don't care the People Says , Rock 'n' roll is here to stay - Danny & the Juniors - 1958

_________________
We don't care the People Says , Rock 'n' roll is here to stay - Danny & the Juniors - 1958

_________________
We don't care the People Says , Rock 'n' roll is here to stay - Danny & the Juniors - 1958

_________________
We don't care the People Says , Rock 'n' roll is here to stay - Danny & the Juniors - 1958

_________________
We don't care the People Says , Rock 'n' roll is here to stay - Danny & the Juniors - 1958

_________________
We don't care the People Says , Rock 'n' roll is here to stay - Danny & the Juniors - 1958

_________________
We don't care the People Says , Rock 'n' roll is here to stay - Danny & the Juniors - 1958

_________________
We don't care the People Says , Rock 'n' roll is here to stay - Danny & the Juniors - 1958

_________________
We don't care the People Says , Rock 'n' roll is here to stay - Danny & the Juniors - 1958

_________________
We don't care the People Says , Rock 'n' roll is here to stay - Danny & the Juniors - 1958
Sujets similaires
---
Permission de ce forum:
Vous
ne pouvez pas
répondre aux sujets dans ce forum