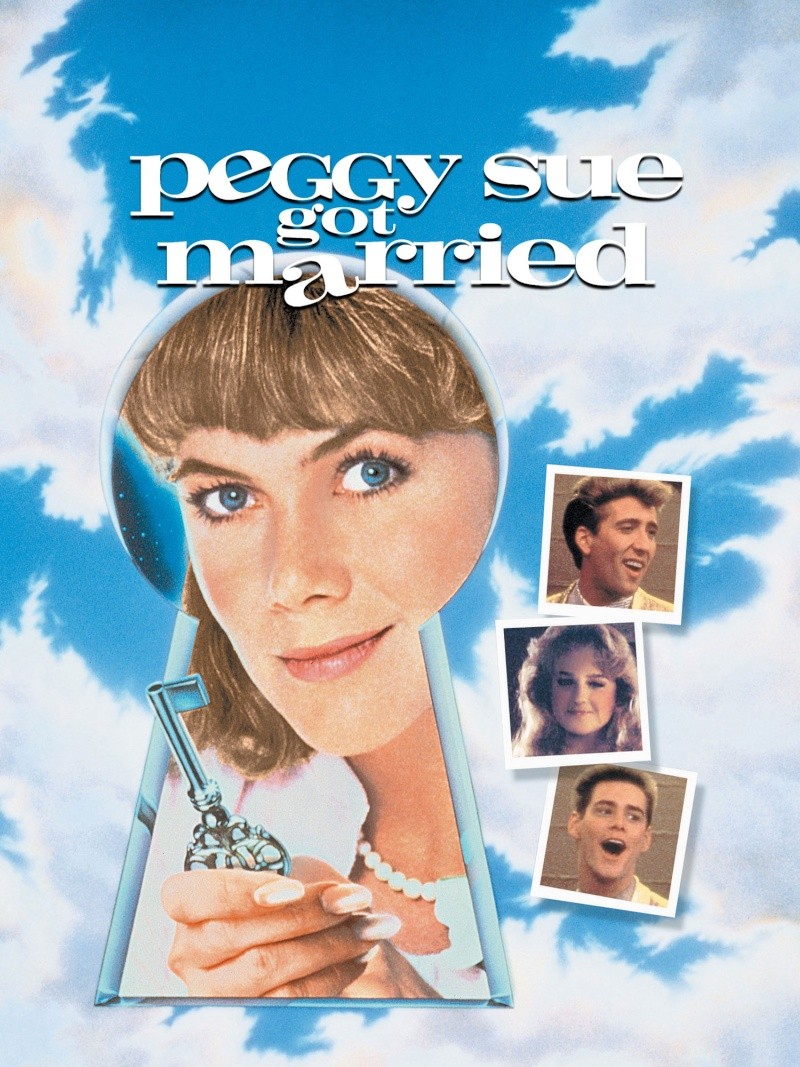 Accompagnée de sa fille Beth (Helen Hunt), Peggy Sue Bodell (Kathleen Turner) part pour une réunion d'anciens élèves du lycée qui fêtent les 25 ans de leur sortie, mais elle le fait avec hésitation. Elle vient de se séparer de Charlie (Nicolas Cage), son ancien amour de lycée devenu aujourd'hui son mari, et elle craint d'assister à cette réunion car tout le monde va l'interroger sur l'absence de son époux : ils s'étaient mariés parce qu'elle était tombée enceinte à la fin du lycée.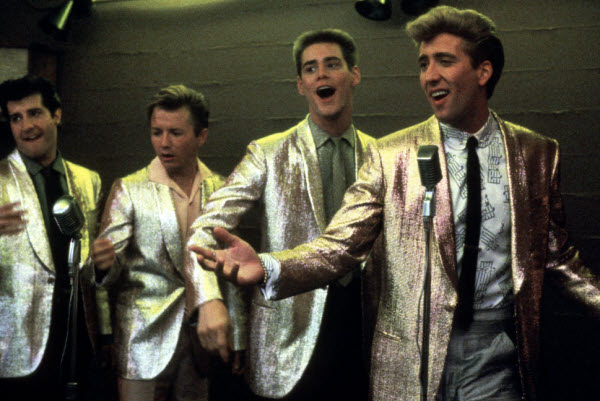 Peggy Sue arrive à la réunion et elle est heureuse de renouer avec ses vieux amis, Maddy (Joan Allen) et Carol (Catherine Hicks), et tout le monde commence à rappeler les anciens souvenirs du lycée, et combien les temps (et les camarades de classe) ont changé. Charlie arrive à l'improviste à la réunion, mettant mal à l'aise Peggy Sue qui ne s'y attendait pas, mais sa gêne s'envole lorsque le Maître de cérémonie annonce qui seront « le roi et la reine » de la réunion. Le roi est Richard Norvik (Barry Miller), un ancien camarade de classe particulièrement bûcheur, devenu génie de l'informatique et multi-millionnaire. Peggy Sue est appelée comme reine, mais en arrivant sur la scène, elle s'évanouit.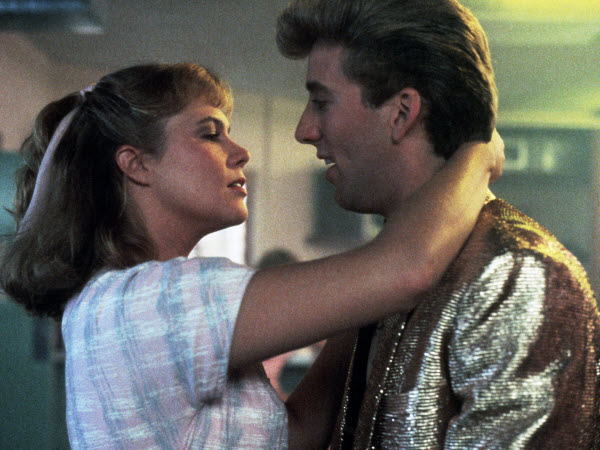 Quand elle se réveille, elle se rend compte qu'elle est revenue au printemps de 1960, sa dernière année de lycée et qu'elle a perdu connaissance après avoir donné son sang. Elle croit au début qu'elle est morte pendant la réunion, mais en vient enfin à accepter l'idée qu'elle est retournée dans le temps. Elle est bouleversée de voir des membres âgés de sa famille redevenus si jeune et de parler à certains qui sont morts depuis. Elle assiste à des classes de lycée et retrouve de vieilles camarades (redevenues jeunes) ainsi que leurs petits amis (rajeunis eux aussi) (Jim Carrey, alors dans un de ses premiers rôles, est parmi eux). Peggy répond à des questions simples avec des réponses que peut donner un adulte. Par exemple, lorsque sa mère lui demande si elle et Charlie ont eu une dispute, elle répond que oui - mais au sujet des « paiements de la maison » parlant de leur futur divorce. Elle commet également un impair en parlant d'aller en Angleterre pour y découvrir les Beatles.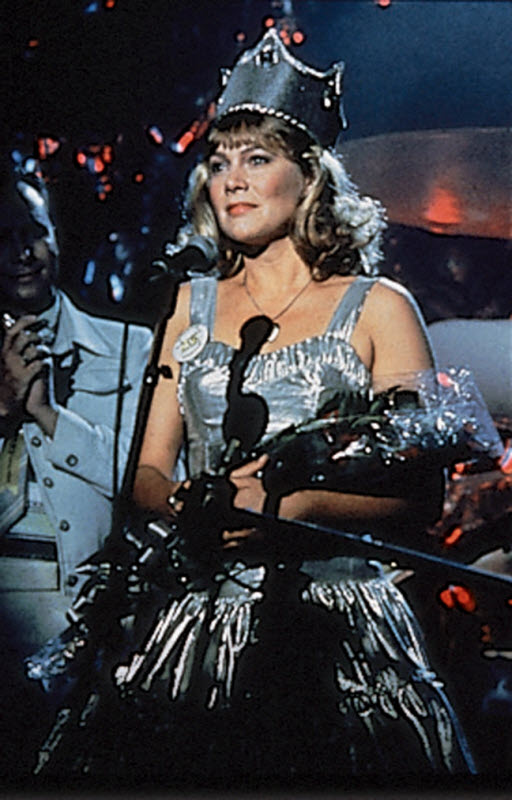 Peggy est toute troublée dans ce monde à la fois nouveau et ancien, mais elle est tout excitée par cette possibilité de revivre le lycée et de dire des choses qu'elle avait toujours refoulées (comme clouer le bec à des filles mal élevées et expliquer à un professeur d'algèbre qu'elle connaît, qu'elle n'aura jamais besoin d'algèbre dans sa vie.) Elle saisit l'occasion pour se réconcilier avec sa jeune sœur Nancy (Sofia Coppola). Ce qui lui déplaît, c'est qu'elle est encore liée à Charlie. Elle rompt avec lui et a une passade avec Michael Fitzsimmons (Kevin J. O'Connor) - le garçon de l'école, avec lequel elle avait toujours regretté de n'avoir pas couché.
Bien vite elle se rend compte que ce Charlie (à 18 ans) n'est pas le même que le Charlie adultère qu'elle a quitté en 1985 - et Peggy recommence à tomber amoureuse de lui, même si leur relation est toujours difficile. Pendant ce temps, elle prend contact avec Richard, jeune mais toujours polarisé sur les études, et lui demande ce qu'il pense des voyages dans le temps. Ses recherches sur ce sujet la conduisent jusqu'à son grand-père, qui accepte d'essayer un rituel étrange avec d'autres francs-maçons de la renvoyer dans son temps.
Peggy se voit enlevée par Charlie. Il l'emmène dans une serre, pendant que tout le monde estime que le rituel est en train d'agir. Il avoue à Peggy Sue qu'il l'aime et lui donne le médaillon qu'elle portait au début du film. Se rendant compte qu'elle ne peut pas échapper à son destin, Peggy Sue embrasse Charlie et ils se mettent à faire l'amour, ce qui une nouvelle fois aboutira à la grossesse de Peggy et à son mariage. L'instant suivant, Peggy Sue est transportée de nouveau dans le présent.
Elle se réveille dans un hôpital, avec Charlie à ses côtés. Toutefois, l'idée qu'elle puisse avoir rêvé toute cette aventure lui paraît difficile quand elle voit que Michael a dédicacé un livre à la nuit qu'ils avaient passée ensemble. Charlie, de son côté, regrette profondément son adultère et dit à Peggy qu'il veut qu'elle lui revienne. Elle regarde Charlie avec un œil nouveau et il semble qu'il y ait de l'espoir pour que leur désaccord disparaisse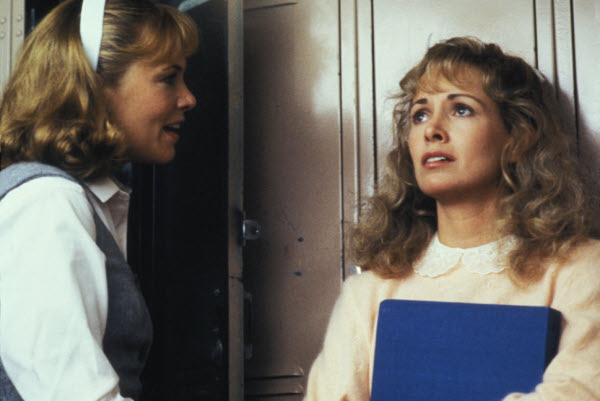 Actors:
Kathleen Turner (VF : Béatrice Delfe2) : Peggy Sue Kelcher/Peggy Sue Bodell
Nicolas Cage (VF : Patrick Préjean) : Charlie Bodell
Helen Hunt : Beth Bodell
Barry Miller : Richard Norvik
Catherine Hicks : Carol Heath
Joan Allen : Maddy Nagle
Kevin J. O'Connor : Michael Fitzsimmons
Jim Carrey : Walter Getz
Lisa Jane Persky : Delores Dodge
Lucinda Jenney : Rosalie Testa
Wil Shriner : Arthur Nagle
Barbara Harris : Evelyn Kelcher
Don Murray : Jack Kelcher
Sofia Coppola (VF : Françoise Dasque) : Nancy Kelcher
Maureen O'Sullivan : Elizabeth Alvorg
Leon Ames : Barney Alvorg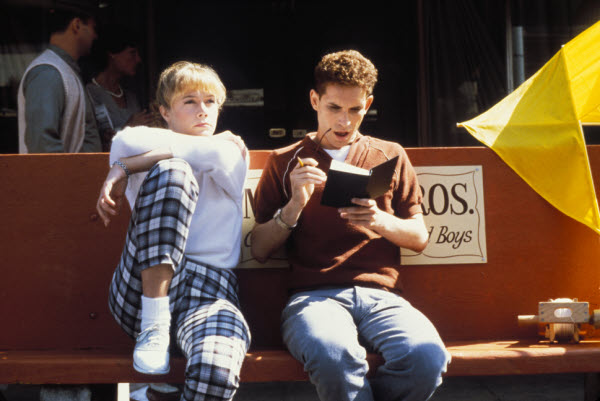 During her 25th high school class reunion, middle-aged Peggy Sue (Kathleen Turner) tries to forget her marital problems with husband Charlie (Nicolas Cage) by renewing old friendships. Wondering if she made the right decisions in her life, Peggy Sue gets a chance to try again when, zapped into a time warp, she finds herself a teenager back in 1960. Armed with foreknowledge (the scene in which she tells off her algebra teacher is a particular treat), Peggy Sue gets to retrace the steps leading up to her unhappy marriage to high-school sweetheart Charlie. Will nerdish Richard Norvik (Barry Miller), who always carried a torch for Peggy Sue and whom she knows will become a millionaire computer mogul by 1985, win out over the unreliable Charlie this time? A "small" film from the otherwise profligate Francis Ford Coppola, Peggy Sue Got Married possesses an irresistible charm that makes up for its glaring plot deficiencies. The youthful cast is matched in its appeal by such veterans as Leon Ames, Maureen O'Sullivan and John Carradine. And yes, that is Jim Carrey as Walter Getz.

_________________
We don't care the People Says , Rock 'n' roll is here to stay - Danny & the Juniors - 1958

_________________
We don't care the People Says , Rock 'n' roll is here to stay - Danny & the Juniors - 1958
---
Permission de ce forum:
Vous
ne pouvez pas
répondre aux sujets dans ce forum