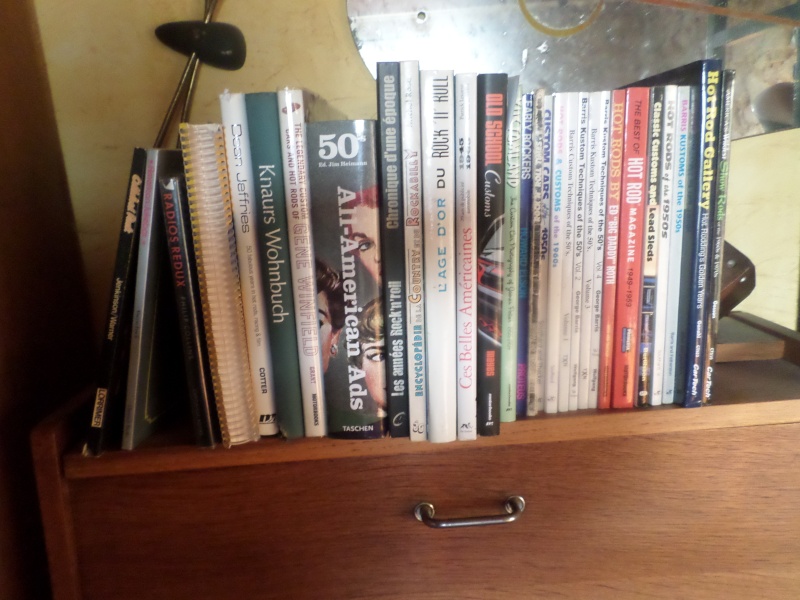 _________________
We don't care the People Says , Rock 'n' roll is here to stay - Danny & the Juniors - 1958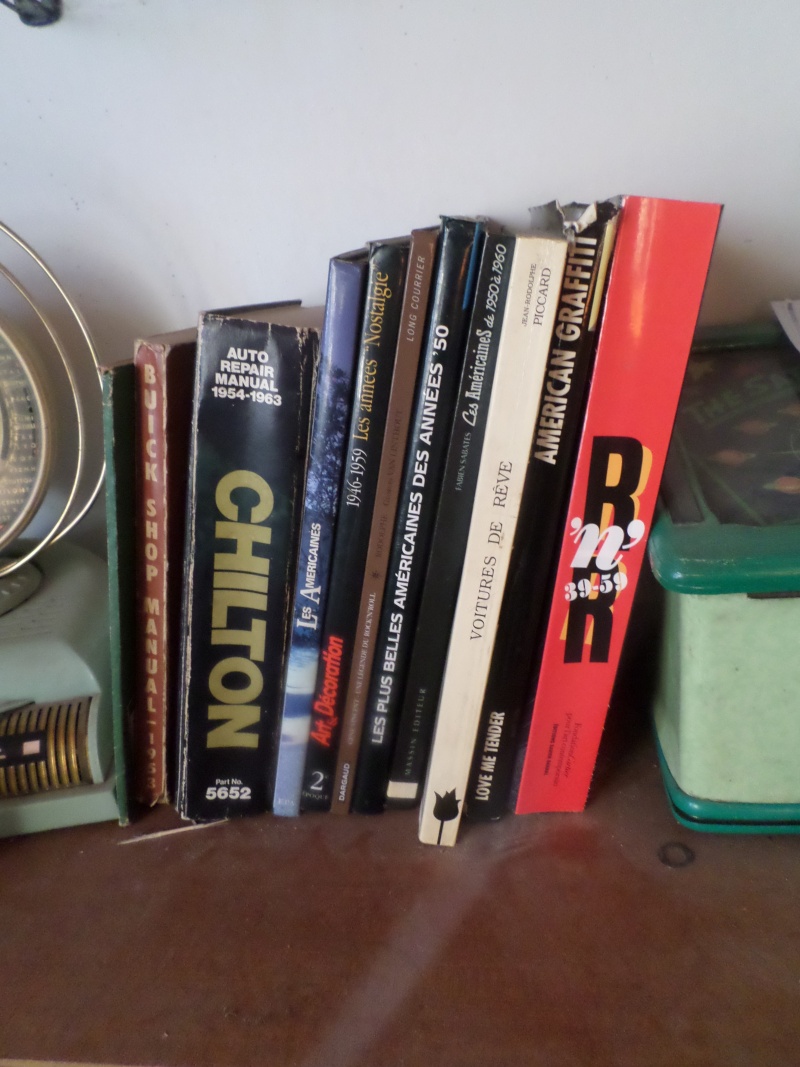 _________________
We don't care the People Says , Rock 'n' roll is here to stay - Danny & the Juniors - 1958

_________________
We don't care the People Says , Rock 'n' roll is here to stay - Danny & the Juniors - 1958
Les livres et moi c'est une grande passion qui dure depuis des années. Si bien que j'en ai revendus, donnés, par manque de place.
Livres reliés, vieux papiers (cartes postales, photos et revues anciennes), affiches, calendriers, almanachs....Mes domaines de prédilection ont évolué avec les années aussi. J'avais une impressionnante collection d'ouvrages sur les bodmods que j'ai liquidée, mais je peux encore les classer plus ou moins par thèmes. Alors mes revues c'est du fin 30s à début 50s, j'aime plus particulièrement les magazines féminins 40s avec une préférence pour certains titres. Je pense posséder l'une de plus grosses collections de Notre Cœur et Eve par exemple. Mais j'ai aussi des tonnes de Marie-Claire, Pour elle, Confidences, Match, La semaine, ainsi que des titres moins connus. J'ai aussi une jolie petite collection de revues olé- olé de ces années (Paris Cocktail, Stars et vedettes, Paris Pin-up...etc).
Pour les bouquins il y a tout ce qui touche à la mode, l'histoire de la mode, de la beauté, de la lingerie, des accessoires....
Tout ce qui touche les bagnoles, le hot-rodding, la kustom kulture et ce qui va avec: pinstriping etc....
Tout le lifestyle  40s et 50s, notamment la déco, le design, la musique...Les acteurs, chanteurs, le cinéma, la musique de ces années....
Tout ce qui concerne les pin-up d'hier et d'aujourd'hui (j'y inclue le burlesque), les illustrateurs, les photographes..
J'ai pris plusieurs photos mais ce n'est pas exhaustif, y 'en a partout, sous les meubles, dans les tiroirs...même dans ma cuisine il y a des livres  

 J'en mettrai d'autres plus tard....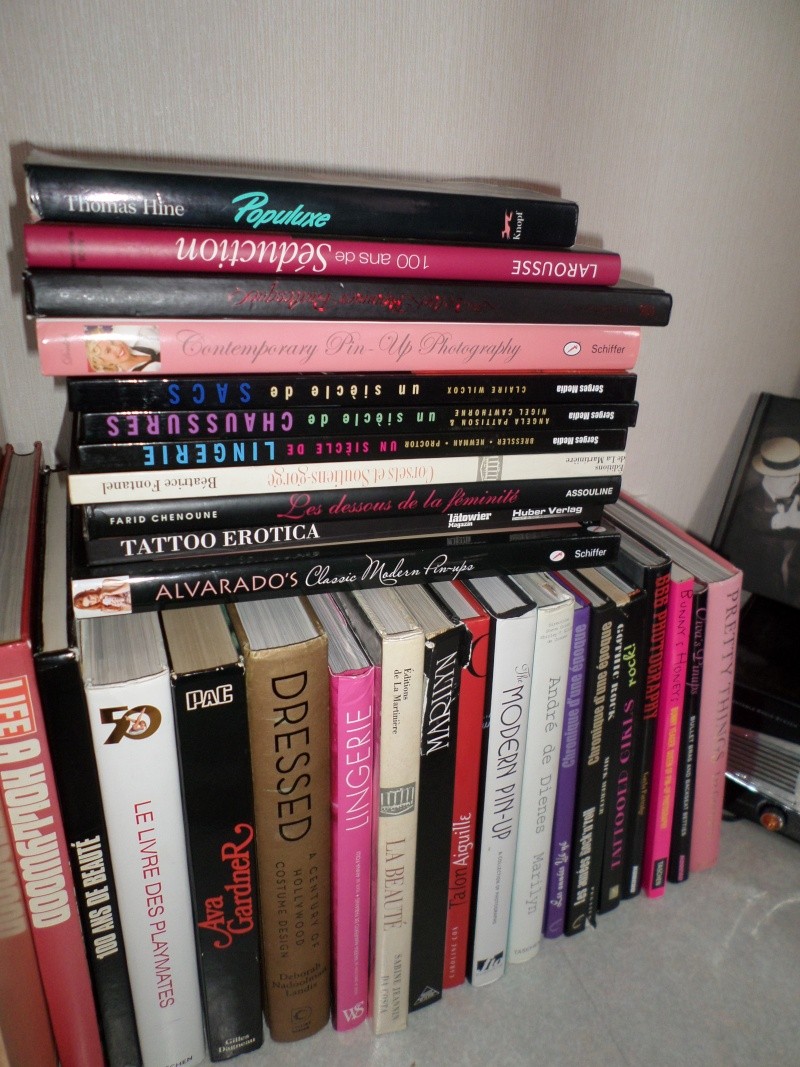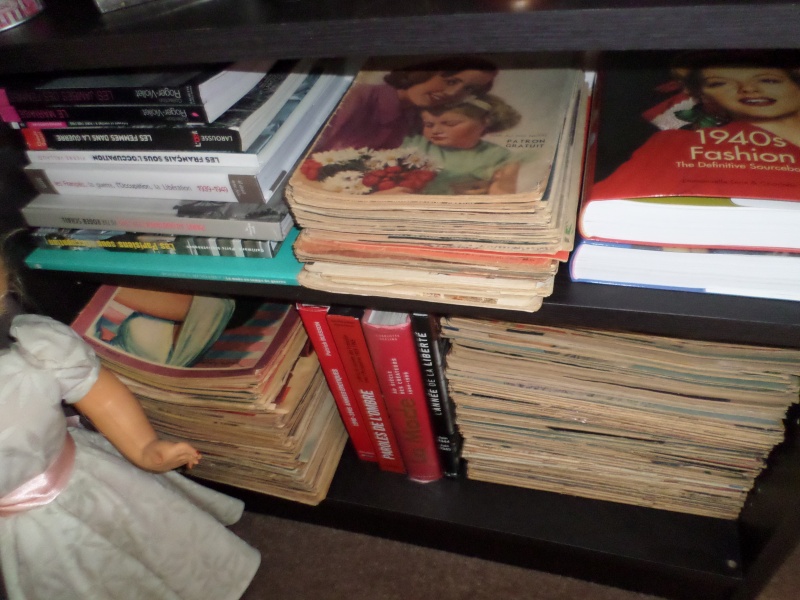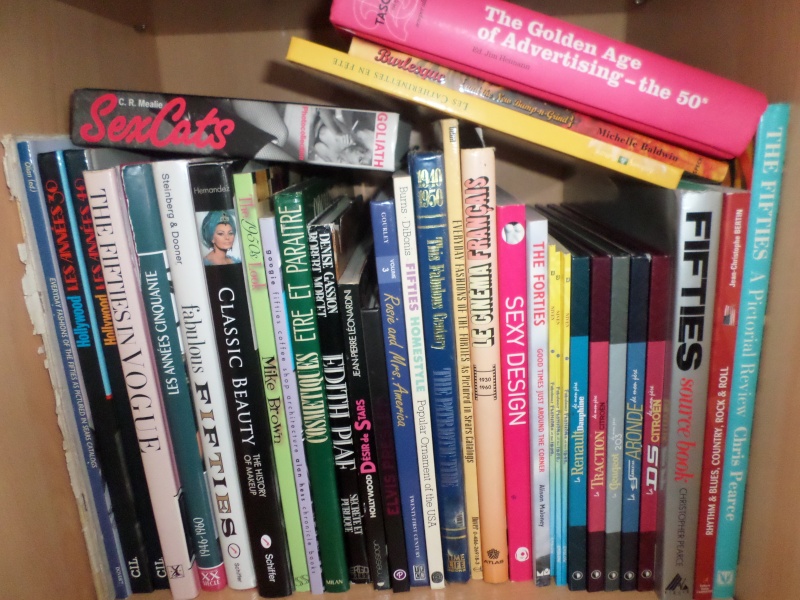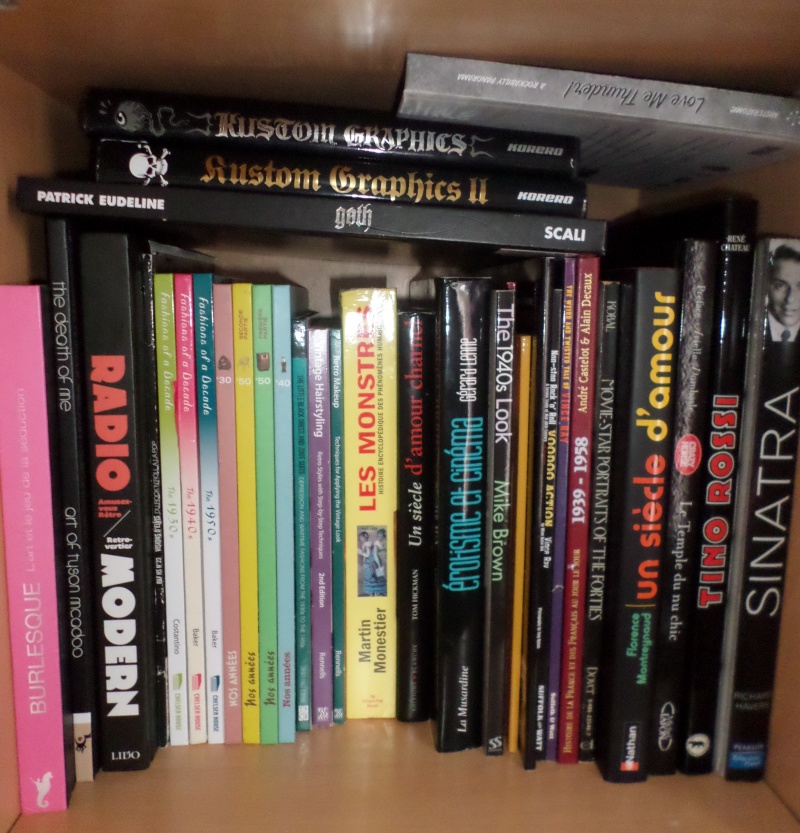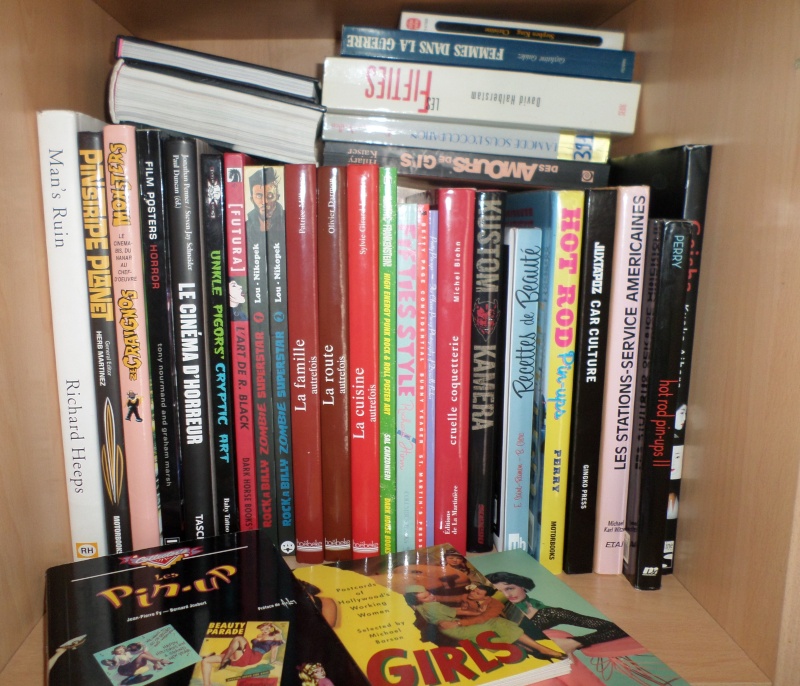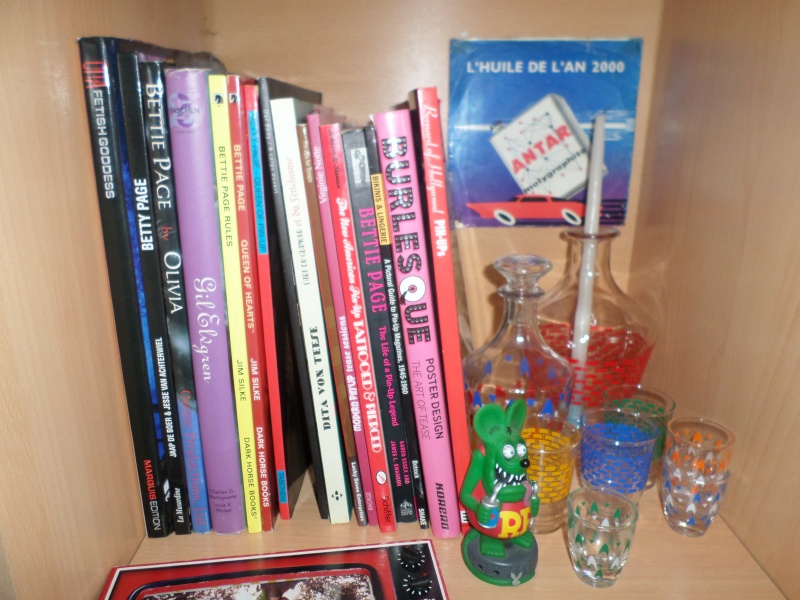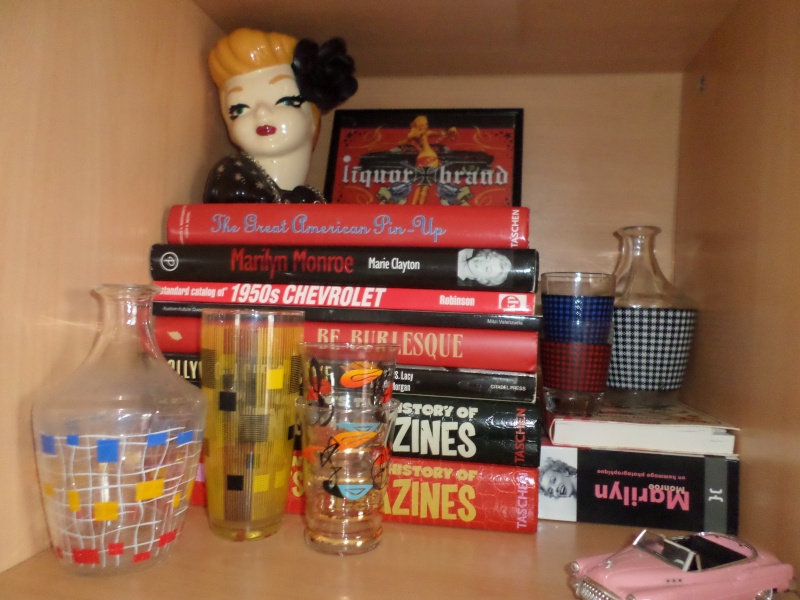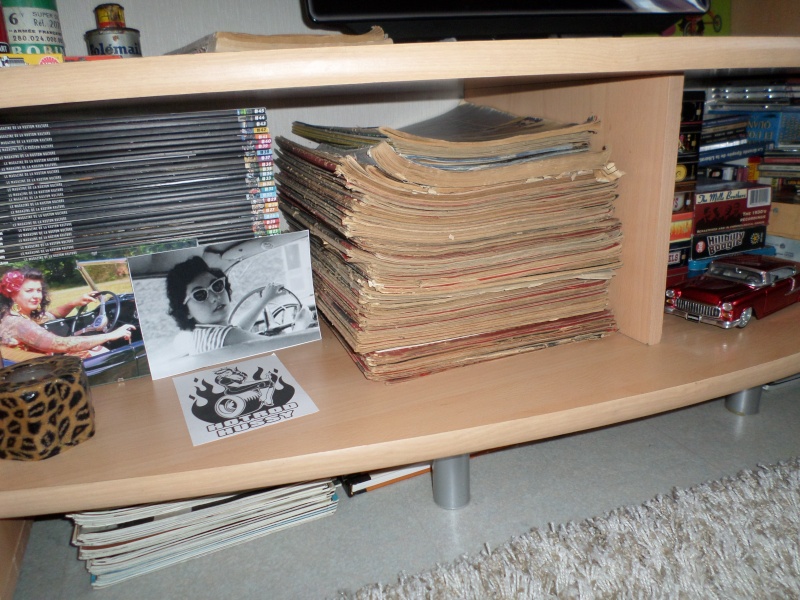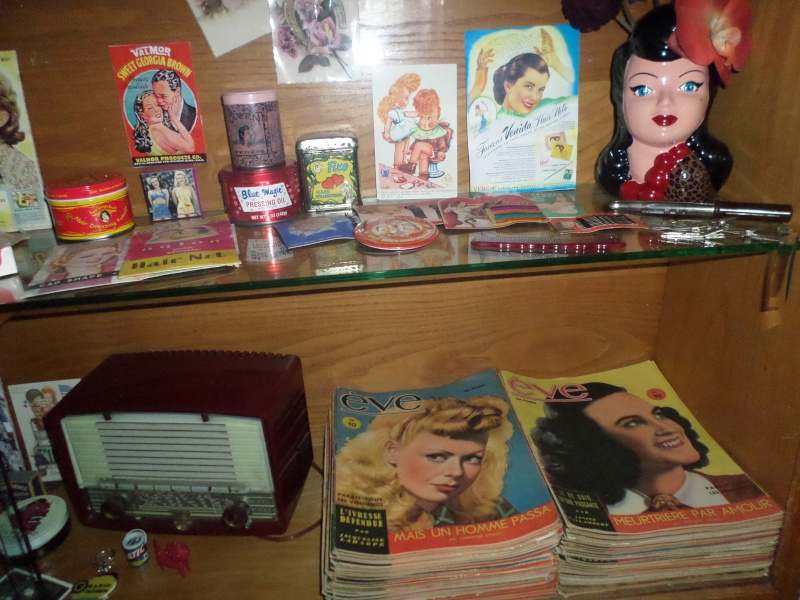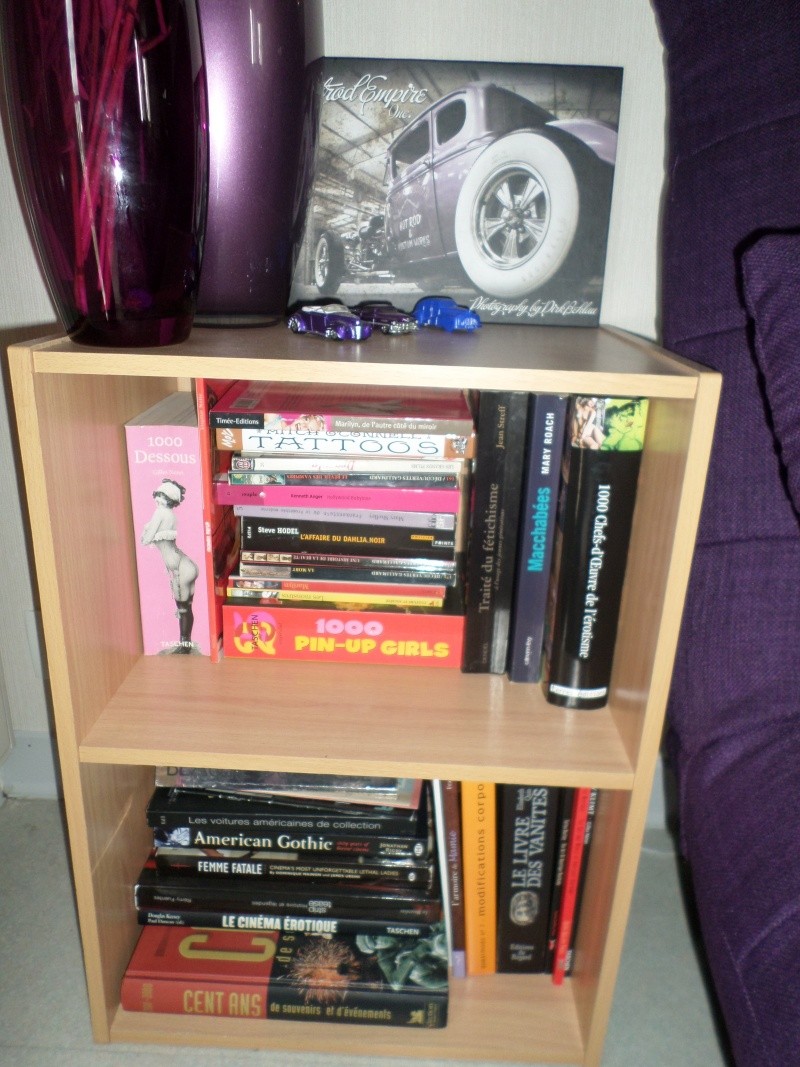 Dernière édition par Isabelle le Mer 8 Oct - 9:44, édité 1 fois



Messages

: 89


Date d'inscription

: 13/03/2013


Localisation

: Bayonne






Messages

: 562


Date d'inscription

: 22/07/2013


Age

: 50


Localisation

: Dodogne



Ouah Isabelle

en effet tu as de quoi lire

et regarder les images, si j'ai le temps je vous prendrez en photos mes mags de hot rods, customs j'en ai une tripotée.
El Tex je me souviens de cette collection, (de mémoire chez mes parents) j'ai les "belles américaines" et les "Chopper américains" (et peut être d'autres) de la même série mais version light (beaucoup moins de pages et de texte que les tiens) vendus par France Loisirs à l'époque


_________________
We don't care the People Says , Rock 'n' roll is here to stay - Danny & the Juniors - 1958



Messages

: 744


Date d'inscription

: 01/07/2014


Age

: 49


Localisation

: Bordeaux



Quelques autres photos, j'en ai vraiment un peu partout. Ah oui j'ai oublié de préciser, j'ai toute une collection de bouquins sur les années d'Occupation, cette période de notre histoire me fascine.
J'avais aussi un énorme stock de revues hot-rods US mais je ne savais plus où les mettre alors elles ont fini découpées dans des classeurs, mais je ne vais pas photographier ça, y en a trop. Pour résumer je claque plus d'argent en papier qu'en fringues. Et qu'on ne me parle pas de tablettes, rien ne remplacera les livres, je les adore.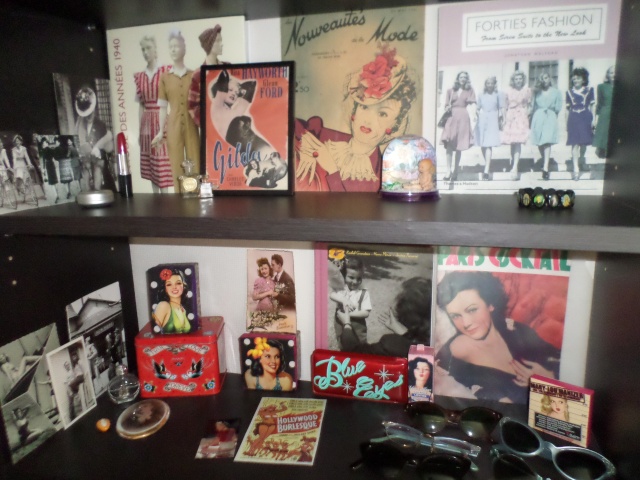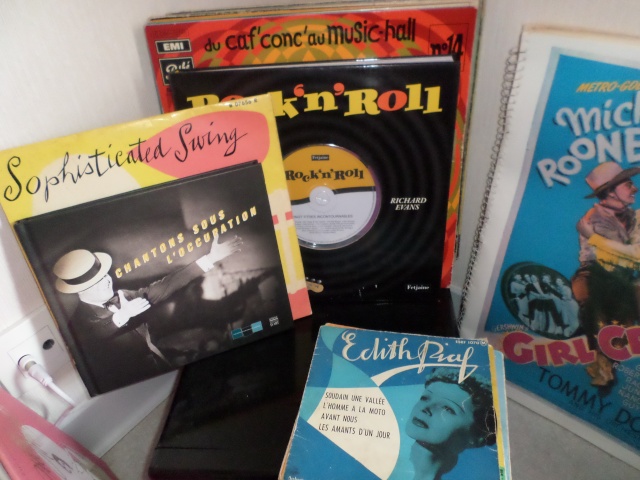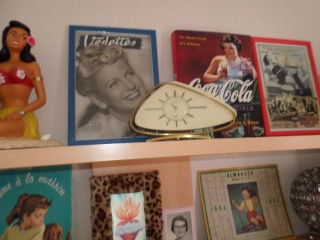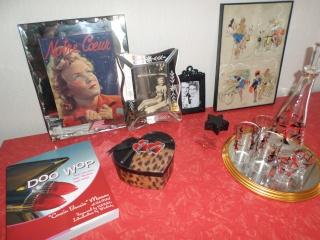 Messages

: 89


Date d'inscription

: 13/03/2013


Localisation

: Bayonne




---
Permission de ce forum:
Vous
ne pouvez pas
répondre aux sujets dans ce forum