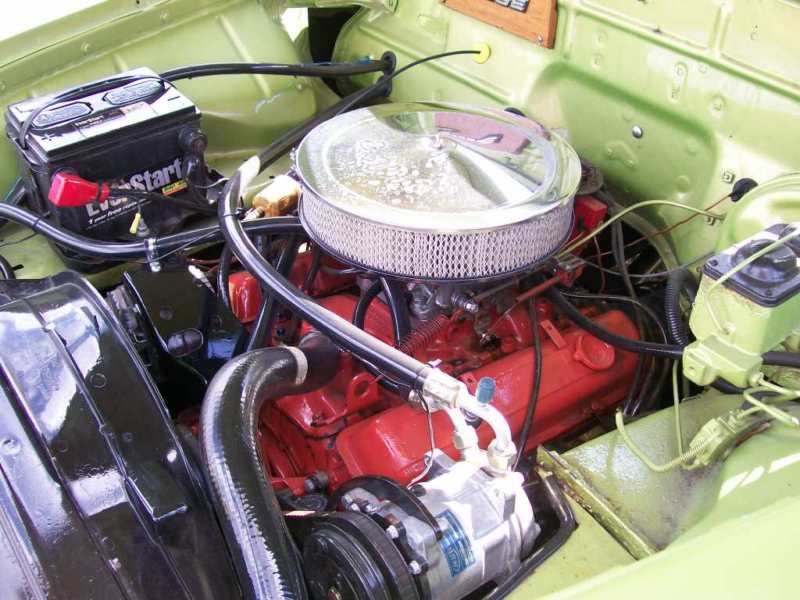 1951 Dodge Three Window Business Coupe
Chevrolet Nova Front and Rear
350 Chevrolet with 350 Automatic Transmission
Power Steering with Front Power Disc Brakes
Cold A/C with Heat and Defrost
Two Speed Electric Windshield Wipers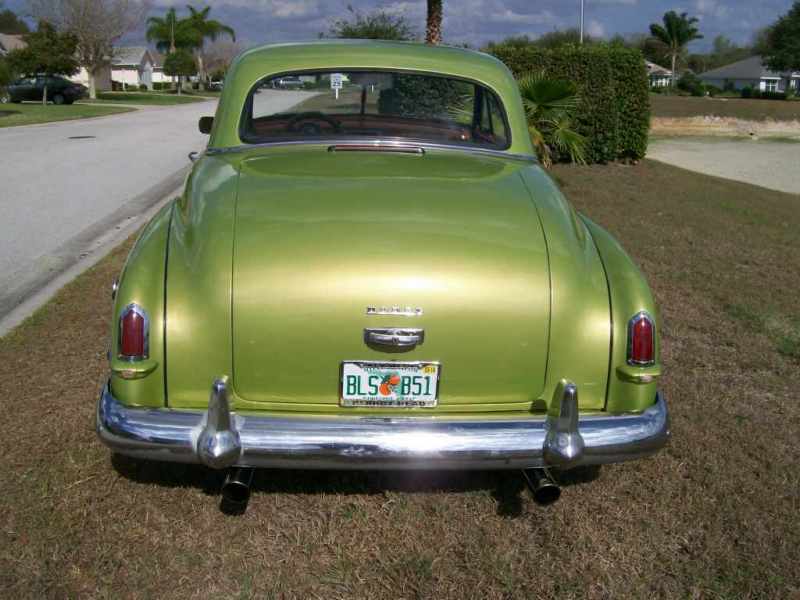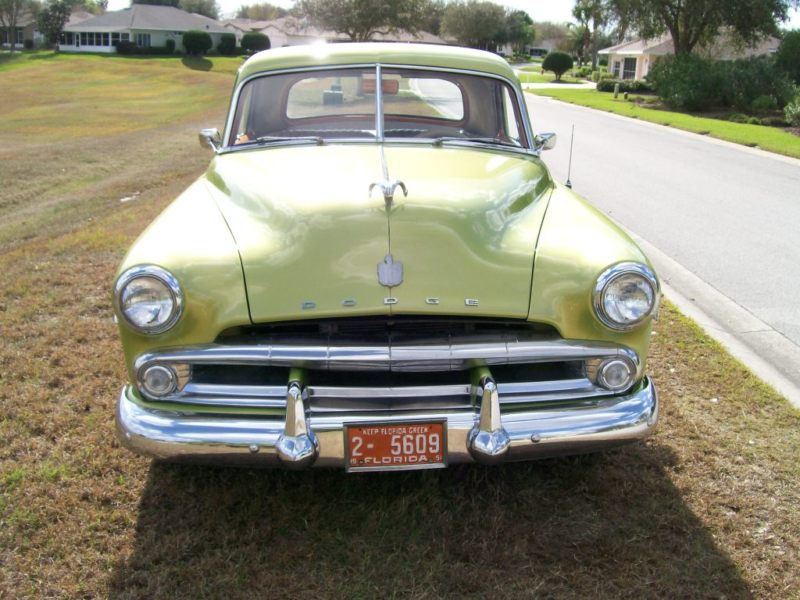 Super Straight Body with Great Paint
New Tires and Wheels
New AM – FM Radio with CD Player
New Tan leather interior and carpet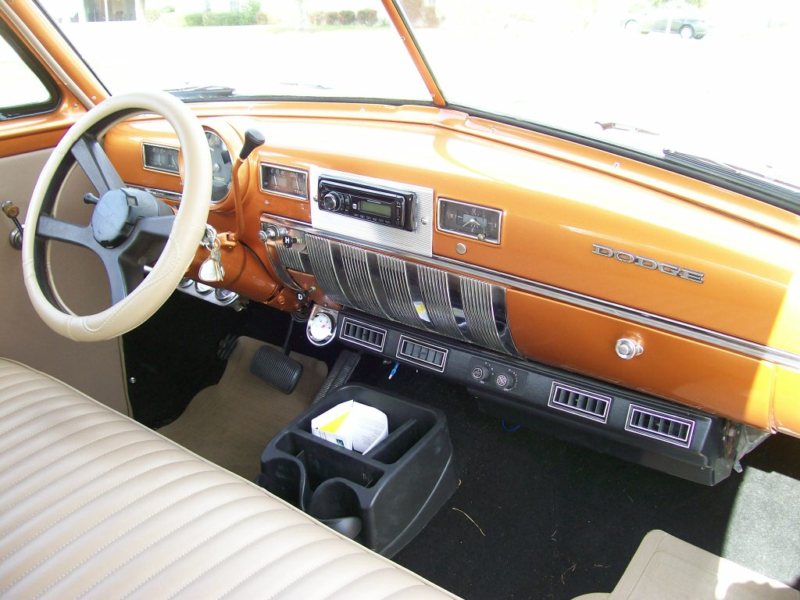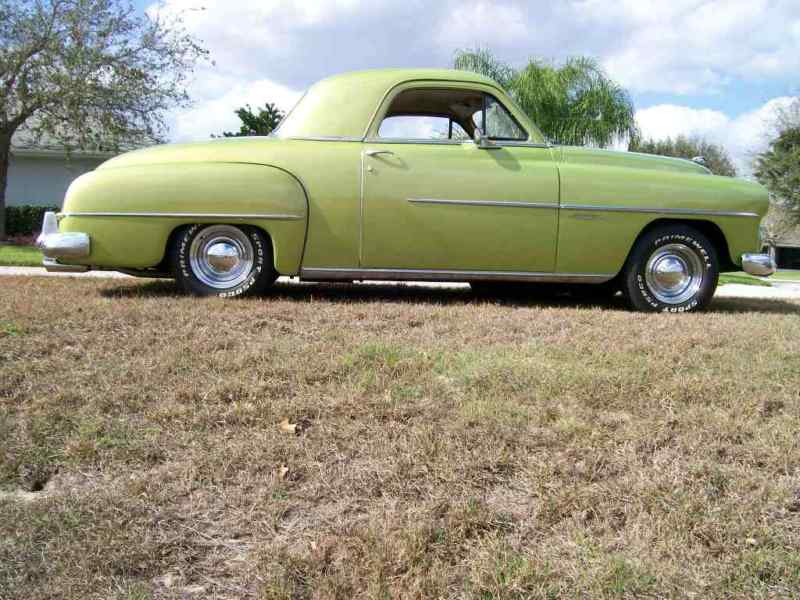 _________________
We don't care the People Says , Rock 'n' roll is here to stay - Danny & the Juniors - 1958
Driveline: Whe 318 and trani were replaced. It now has a 5.9L rebuilt w Edelbrock Performance Manifold, Cam, and Carb. 727 Longneck Transmission. Custom Drive shaft fabricated at Oceanside Driveline. Push button shifter replaced with a floor shifter.
Exhaust: Custom dual exhaust from Warner's Muffler in Oceanside, CA. Hedman Headers.
Interior: Seats reupholstered. Interior metal Black. Roof shag fur. New Black carpet.
Exterior: Gloss Black OK condition. Rat Rod Metallic Blue Flames. Yes. I have all the chrome trim pieces (see photos in the link below) Driver's side glass need to be replaced.
Brakes: brakes (all drum) were completely redone. Less than 30 miles on them from driving around my neighborhood.
Wiring: Car was rewired with EZ Wiring 21 kit. Wires were run to all components i.e. headlights, brake lights, rear window motor etc. What has not been completed is connecting switches at the dash. All wires are marked so should NOT be a science project figuring out what goes where.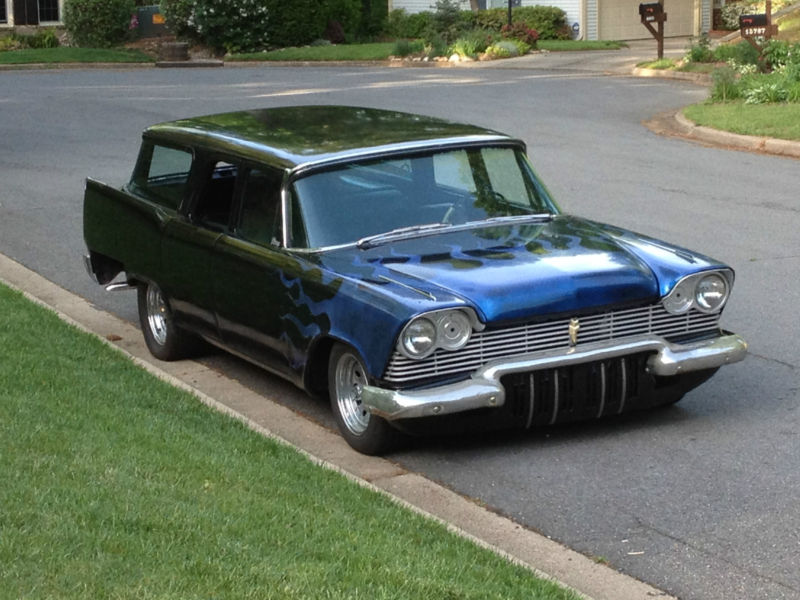 _________________
We don't care the People Says , Rock 'n' roll is here to stay - Danny & the Juniors - 1958
You are looking at a very rare 1957 Belvedere Sport Coupe this has been held in a private collection for several years until the owner passed away. This car has virtually no rust it has been garage kept for its life. Check online & see how many Sport Coupes you can find you will see how rare this car is. This car was used as a race car early in its life owned by Akron Arlin Vanke it had a 392 Hemi with 4 speed trans. Therefore the low miles it has a fresh 440 with steel crank solid cam with roller rockers forged pistons Indy Cross Ram 2x4 Intake. The transmission is rebuilt with new clutch, pressure plate, t/o brg. Dana 60 rear end with real posi traction with4:10 gear new brakes, new wiring from front to rear redone cluster with LED indicators new carpet ,headliner, & seats recovered. It has old style Centerline wheels with new 3 inch exhaust. It was painted Viper red with Orion silver inlay the hood was custom made using a 56 belair center & pieces of the original grille. The battery has been mounted in the trunk for safety reasons this car is not perfect a few minor scuffs & chips but a real headturner with its look & sound.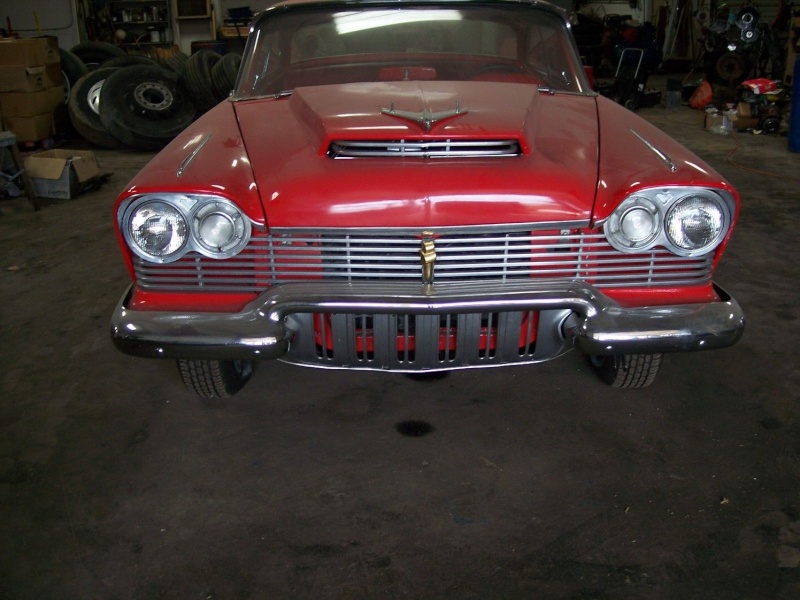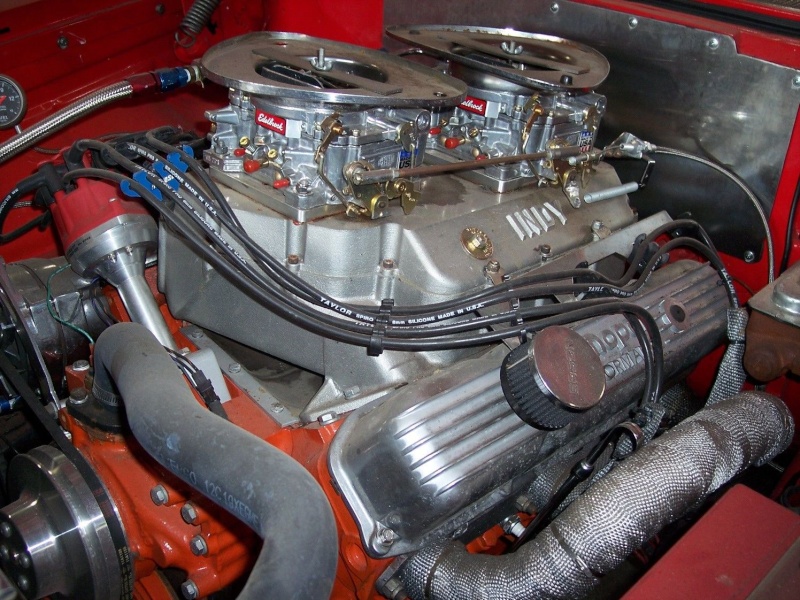 _________________
We don't care the People Says , Rock 'n' roll is here to stay - Danny & the Juniors - 1958

_________________
We don't care the People Says , Rock 'n' roll is here to stay - Danny & the Juniors - 1958
Sujets similaires
---
Permission de ce forum:
Vous
ne pouvez pas
répondre aux sujets dans ce forum