D'après certaines explications que JOHN ALEXANDER m'a données, au moment de concevoir la couverture RED CHINA ROCKS du ROCK AND ROLL ALLSTARS, WAXIE MAXIE a beaucoup insisté sur le nom du quartier où il habitait, TOOTING, une anecdote et une partie de l'histoire du REVIVAL R&R UK que je voulais partager avec vous tous, un super Lp où l'on peut entendre de très bonnes versions sur ce BCM-104, tout comme le BCM-105.
Dj Rockin'Badalona "Eddie-Cesc"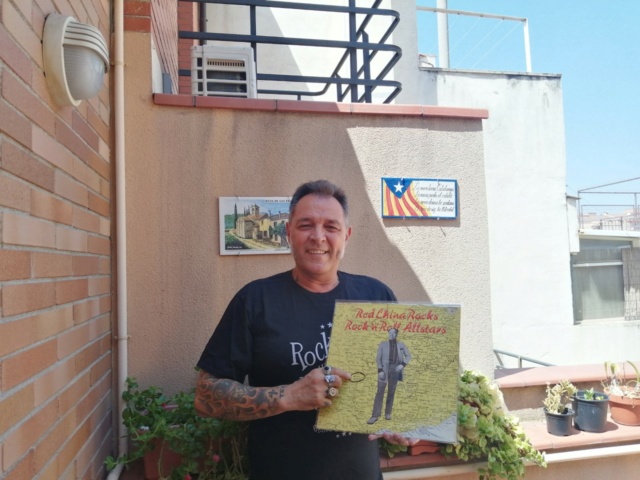 *Pour ceux et celles qui ne connaisse pas

Dj Eddie-Cesc




Messages

: 503


Date d'inscription

: 03/07/2015



Je peux vous dire sans problème que Waxie Maxie a été l'un des plus grands promoteurs du R&R des années 50 dans les années 60, grâce à ses articles dans Record Mirror (journal anglais), par exemple, et ses écrits sur les dos de couverture des Lp' s de Charly Records, Specialty, B&C Records, Warwick Records…. Nous avons appris et découvert de nombreuses chansons, groupes et artistes.
Vous pouvez lire ses notes sur les Lp's de Flying Saucers « Keep On Comin' », Crazy Cavan and the Rhythm Rockers « Red Hot & Rockabilly », Sleepy LaBeef « Downhome Rockabilly »…. Même sur lla pochette Gleen Miller & his Orchestra's Ton press SXT-127 Lp "In the Mood".
À partir de 1967, il était le manager des Wild Angels et était chargé d'embarquer les R&R Allstars sur la tournée chinoise du groupe, il signa aussi des articles sous un pseudonyme, par exemple, The Tire Leved Ted of Wimbledon... Incroyable.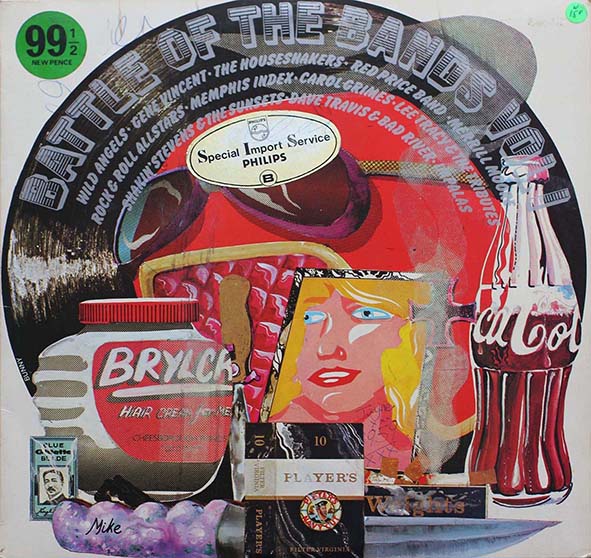 Des lignes et des lignes pourraient être écrites sur Waxie Maxie, il est décédé le 7 avril 1986 à l'âge de 51 ans, le 29 avril 1986 The Fridge of Brixton Hill a été organisé à Londres en sa mémoire, se jour la passai sur scène: Wild Angels, The Big Town Playboys, Screaming Lord Sutch & the Pharaons…. Même une de ses idoles spécialement venue des USA, ni plus ni moins que Merril E. Moore, les Wild Angels ont dédié Rockin'at the Railroad à sa mémoire.
Certains parlent à moindre prix à ceux qui pour eux sont des encyclopédies de R&R, je leur dis, s'il n'y aurait pas eu ces fans de R&R des années 50, de nombreuses chansons, groupes et artistes seraient morts dans l'oubli, donc merci beaucoup à toutes ces personnes soucieuses de répandre un R&R authentique, a c´est encyclopédie.
Dj Rockin'Badalona "Eddie-Cesc"

Dj Eddie-Cesc




Messages

: 503


Date d'inscription

: 03/07/2015



Deux Teds français viennent de m'envoyer des documents sur Waxie Maxie, l'un m'a été envoyé par Matthieu et l'autre Impérial, ce dernier m'a expliqué que Phil Bourdin lui avait donné une partie de ses archives retrouvées lorsqu'il vivait en Angleterre, d'ici Je tiens à vous remercier pour votre aide et votre participation à mes recherches, toute information complémentaire sur Waxie Maxie sera la bienvenue, merci.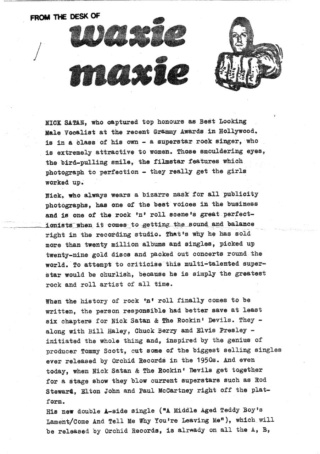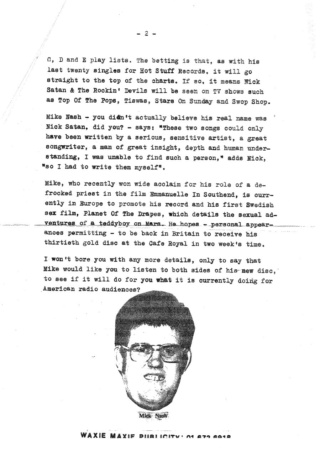 Dj Eddie-Cesc




Messages

: 503


Date d'inscription

: 03/07/2015



---
Permission de ce forum:
Vous
ne pouvez pas
répondre aux sujets dans ce forum