De nos jours certaine série son très difficile de complété voir même de voir dans les magasins de disques où foire, certain d´antres vous le savent, il y a plus de 15 ans que je courrais derrière deux Lp´s, le
http://rcs-discography.com/rcs/comp.php?key=777
et le
http://rcs-discography.com/rcs/comp.php?key=778
les seules qui me manquais pour avoir la série au complet, c´est a dire 65 Lp´s sens conté les hors séries.
Il y a quelques moi Pierre Maman
http://www.crazytimesmusic.com/
et Phil Riza m´envoyais un courrier privée en me disant qu´ils avait vu c´est deux Lp´s à vendre et me facilitai le lien, a dire vraie au début je ne les croyais pas, mais ils avaient raison, sens perdre de temps je m´inscrivais sur cette page pour pouvoir faire c´est deux achat.
Le premier m´arriva assez vite a la maison, j´avais enfin dans mais mains le volume 56, celui si m´arriva de Belgique, le volume 56 lui devais m´arrivée des USA, après avoir payé presque 60 Euros les jours, semaines et les mois celui si n´arrivais pas chez moi, après avoir envoyé quelques courrier au vendeur, celui si me rembourse quelques jours après mais moi je restais sens le volume 57, par chance pour moi et après quelques recherche j´en pu le trouvé en Allemagne, hier a midi le recevais enfin se Lp, il m´a couter un peux moins de 60 Euros, certain diront trop chère, mais je m´en fout, je voulais a tous prie avoir cette série au complet, je dois vous avoué que plus d´une fois je m´était dis que je quitterai se monde sens avoir réussi a avoir tous les Lp´s The Bop That Never Stopped.
Cette séries fue crée par l´Allemand, Hans Peter Zdrenka, certain dise en 1978 d´autres un an plus tard, le premier me fue offert pour mon anniversaire, 17 ans, par mon bon pote de Bonneuil sur Marne (France), Carlos Pedrosa, lui même me l´acheta au mythique magasin de disques de Paris, USA Records, il lui couta exactement 85 Francs, une petite fortune pour nous en 1981.
La série Bison Bop commence par le 2000 et se termine par le 2048, sois disant, Hans Peter Zdrenka, du changer le nom de la séries pour cause d´une dénonce d´une marque de tabac, les Bisons Bops passerons à se dire les Buffalo Bop a partir de 1985 pour toujours.
Dans quelques revue spécialisé les Bison & Buffalo Bop son nommé certain volume de cette fabuleuse série, dans le dernier ouvrage de Vincent Giordano : Fifties Rockabilly, Les Obscures, Les Oubliés, aussi, son autre livre : Pure Country, est aussi très intéressant.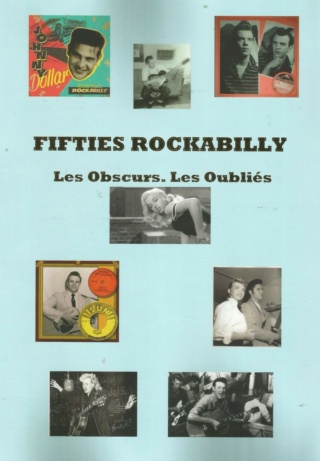 Donc voilà une de mais petite histoires de recherche en question musique, avec c´est lignes je veux remercier a toutes les personnes qui mon d´une manière où d´une autres répondu a mais appelle lors de mais recherche de c´est deux Lp´s si difficile de déniché, merci a vous tous, je vous salut de m´a Catalogne natal et vous dis a très bientôt.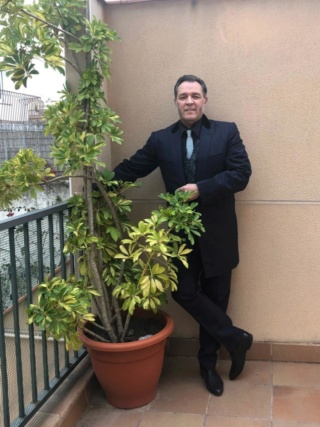 Dj Eddie-Cesc




Messages

: 518


Date d'inscription

: 03/07/2015



---
Permission de ce forum:
Vous
ne pouvez pas
répondre aux sujets dans ce forum