Billy and The Kids Rockabilly Trio was formed in Sweden in 2000 and was originally created just for fun by guitarist and singer Stefan Billy Nilsson, because at the time he was touring with another Rockabilly Trio named Wreckless. The main idea with Billy and The Kids was to book gigs when Wreckless wasn't touring. Wreckless started touring in 1995 and made two full CD's. Wolf Cat (1999 on Last Buzz) and Boppin' in the Dark (2005 on Tail Records).
Stefan Billy is also the man behind Vince with The Peaktones. They released one album: Only Way To Ride Powerglide (2012 on Lennart Records, Sweden) which is available on Spotify.
After a couple of years, Billy and The Kids started to get more and more gigs everywhere in Norway, Sweden and Finland and up until today they have made five albums:
Old Dogs Can't Sit (2007), Love Rocket (2011), I Want You (2013), Dial My Number (2015 on El Toro Records, Spain), and Dang Dang Dang (2019 on Kept A Rollin Records, Norway).
The last four albums were produced at Riff Hard Studios in Sweden, and are available on Spotify. A sixth album is in the works and expected to be released in the Spring of 2020.
The music and influences are both Old School and New School Rockabilly, Rock'n'Roll and Rhythm'n'Blues. Billy and The Kids play both their own songs and covers by Elvis, Gene Vincent, Carl Perkins, Eddie Cochran, Johnny Cash among others. They also like to include a few unexpected rockabilly versions of rock songs. Inspiration and influences include Johnny Burnette, early Elvis, Gene Vincent, Ral Donner, Darrel Higham, Brian Setzer, Big Sandy, Eddie Cochran, Lemmy Kilmister, brown liquor and John Silver without filter!
Billy and The Kids have toured the Southwest US in February 2017, April 2018 and March/April 2019 with gigs in SoCal, Nevada and Southern Arizona. Another Southwest US Tour is planned for March/April 2020.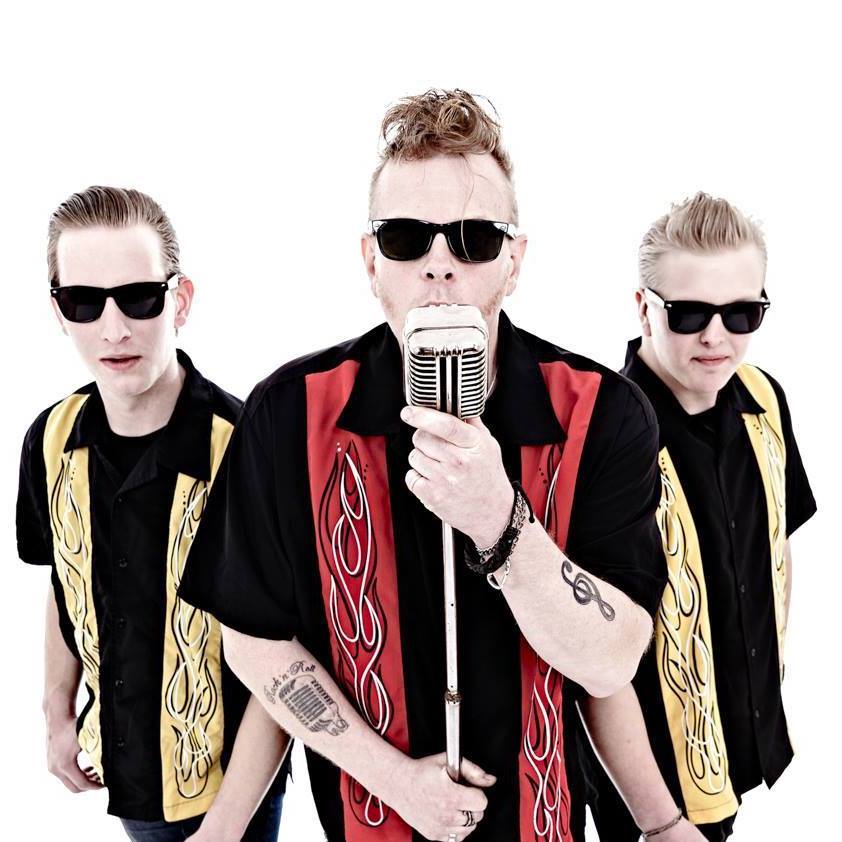 Stefan Billy Nilsson is sponsored by Gretsch Guitars since 2016. You can read his artist bio here:
https://www.gretsch.com/guitarist/stefan-billy-nilsson/
Band members:
Stefan Billy Nilsson - Guitar and vocals
Tor Andreas Roseth - Drums and backing vocals
Sebastian Enrique Fernandez - Upright bass and backing vocals

_________________
We don't care the People Says , Rock 'n' roll is here to stay - Danny & the Juniors - 1958

_________________
We don't care the People Says , Rock 'n' roll is here to stay - Danny & the Juniors - 1958

_________________
We don't care the People Says , Rock 'n' roll is here to stay - Danny & the Juniors - 1958

_________________
We don't care the People Says , Rock 'n' roll is here to stay - Danny & the Juniors - 1958

_________________
We don't care the People Says , Rock 'n' roll is here to stay - Danny & the Juniors - 1958
---
Permission de ce forum:
Vous
ne pouvez pas
répondre aux sujets dans ce forum