Les Firebirds est une des formations d1.jpge rockabilly et Rock n'roll les plus populaires des années 1990's en Grande Bretagne. Ils se forme en 1981 avec Jim Plummer (chant et guitare solo), Pagan Gould (contrebasse et chant), Dan Plummer (chant et guitare rythmique) et Jason bryant (batterie et chant).
Leur style varie du rock n'roll au Rockabilly en passant par le doo wop dans la même lignée que les légendaires Jets.
Ils se font un nopm rapidement non seulement grâce à leurs albums contenant aussi bien des compositions originales que des reprises, mais aussi comme backing group d'artistes comme Jerry Lee Lews, Charlie Feathers, Charlie Gracie, Marty Wilde, Ray Campi, Lonnie Donegan et Sleepy LaBeef.
Mais c'est en 1991 qu'il passe du statut de groupe semi professionnel à professionnel à temps complet. Il scommence à se faire connaître hors de la Grande Bretagne (Belgique, Allemagne, Suede, Hollande, France, Italie, Danemark et Espagne) et jouant à l'ouverture du Disney Land Paris. C'est durant cette decennie qu'ils obtienne une véritable reconnaissance artistique. Durant la décennie suivante (2000's) ils tournent au Japon et aux USA (participant au 50 eme anniversaire des studios Sun et le 25 eme anniverssaire de la mort du King)
Leur premier album parait en 1991 sur Pollytone records
Taking by storm
(FBCD 101)  avec Steve Evans à la batterie, John Plummer 2.jpgà la guitare et chant de même que Jim Plummer et Grant Kingscott à la contrebasse, de nombreuses covers de titres des fifties et early sixties au son clair et à la production moderne tout en restant rock n'roll comme Such a long way, I gotta know (Elvis Presley), Angels listened in (The Crests), If you want it enough (Johnny Burnette), Hey Pretty Baby (Dorsey Burnette), Donna prima donna (Dion Dimucci), This little girl (Dion Dimucchi), My one desire (Dorsey Burnette), Tonight tonight (Mellow Twins), When i be loved (Everly brothers), Here comes summer (Jerry Keller), Little girl of mine (The Cleftones) , Runaround sue (Dion Dimucchi), So Wrong (Ernie Maresca) et de trés bonnes composition de John Plummer Shangali (un néo rockabilly rapide), You're my sweet dream (Néo jive rock avec sax), I'm leaving (Néo Rockabilly inspiration Elvis RCA), Trapped (Néo Rockabilly avec mélodie moderne et solo exemplaire), love to hide (ballade country rock un peu trop pop)  et Late shift (Néo rockabilly dans le style Stray Cats).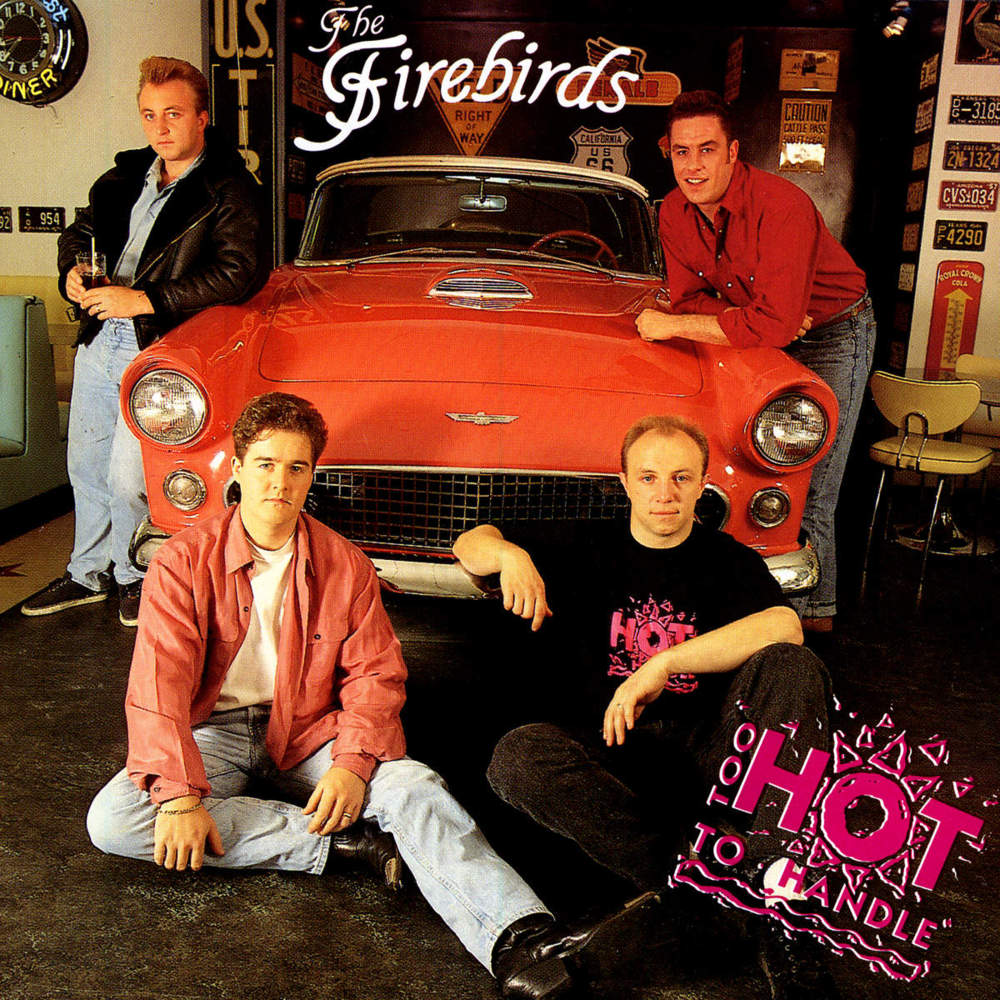 En 1993 ils sortent leur second album toujours pour Pollytone records (PEP CD 103) avec toujours John Plummer chant et guitare solo et Jim Plummer chant et guitare rythmique, mais Elliot Porter est à la batterie et Richard Lorriman à la contrebasse.  Ici les titres ont toujours le son clair et la production moderne du premier album au niveau cover moins nombreuses nous trouvons Rockabilly man (Ray Campi), 3.jpgLonely World (Dion Dimucchi), Pretty pretty baby (Gene Vincent & the Blue Caps), Sandy (Dion Dimucchi) et My day (Dion Dimucchi) au niveau des composition originale écrites par John Plummer nus trouvons Make up your mind (rockabilly dans les règles de l'art), Baby blues (influence Stray Cats), Two timmin' lover (bon Néo rock n'roll à la mélodie pop moderne), Everything about you (medium néo rock n'roll à la mélodie moderne mais trés réussi), Rock n'roll party (fabuleux rockabilly authentique dans le style des faces Sun d'Elvis), Rockin all night (Rockabilly fantastique), All my life (Rock n'roll au style moderne d'inspiration Buddy Holly trés réussi), Mornin' train (Rock n' roll rapide qui a l'étoffe d'être un tube), You gotta love somebody (Rock n'roll au style de guitare trés Cochran), 59 ford (Rock n'roll dans le style Teddy Boys), Please tonight (Médium Néo jiver), F.B Boogie (un instrumental de rock n'roll) et Too hot to handle (un néo rockabilly rapide), Time keeps movin' on et Baby said goodbye sont des compositions de Richard Lorriman (le premier trés bon néo rockabilly psychotique et le second un rock à sonorité bluesy).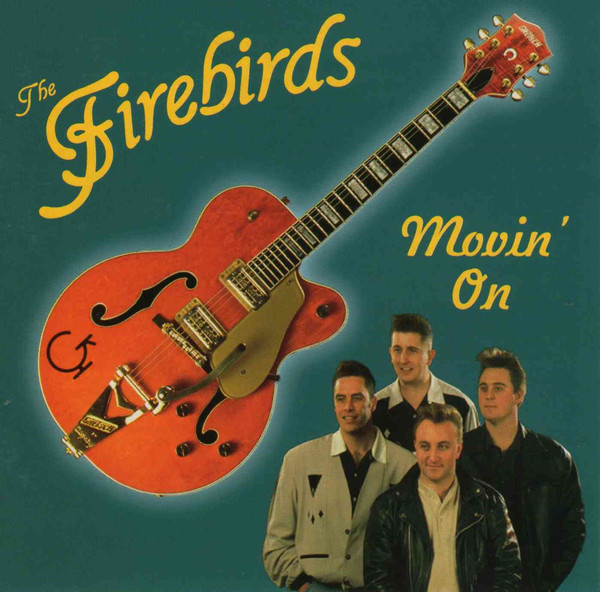 En 1996 ils sortent leur quatrième album
Movin' on
toujours pour Pollytone records (PEPCD113) avec de nombreuses compositions de Rockabilly, rock n'roll et doow op comme Messed up on you, DSC05242.jpgThe warming voice (medium doo wop à la dion), Open your heart (ballade rock n'roll moderne dans le style de Jackie Wilson et de Shakin' Stevens), My Home town (un néo rockabilly au style moderne), Comin' on strong (néo rockabilly moderne assez bien vu), Top hat and tails (un rock jiver avec piano), All day and all night (un néo rock n'roll à la mélodie moderne), My girl's best friend '(doo wop teen rock dans le style de Dion), Remembering (superbe titre dans le style des ballades de Buddy Holly), Spending my money (néo rock n'roll à la mélodie moderne), Misty morning (ballade hypnotique dans le style de Summertime avec une influence mélodique de Chris Isaak), Just let me be (trés bon rockabilly authentique) et Movin' on (un néo rockabilly à la mélodie moderne)
et des covers Love came to me (Dion and the Belmonts), Fools will be fools (The Monotones), Boll Weevil (une des plus belles et des plus originale reprise de ce titre d'Eddie Cochran),  The Munster theme (instrumental de Jack Marshall), Lover's who wander (Dion Dimucchi), La Mer (Beyond the Sea) de Charle Trenet repris par Bobby Darin et You belong to me (the Duprees).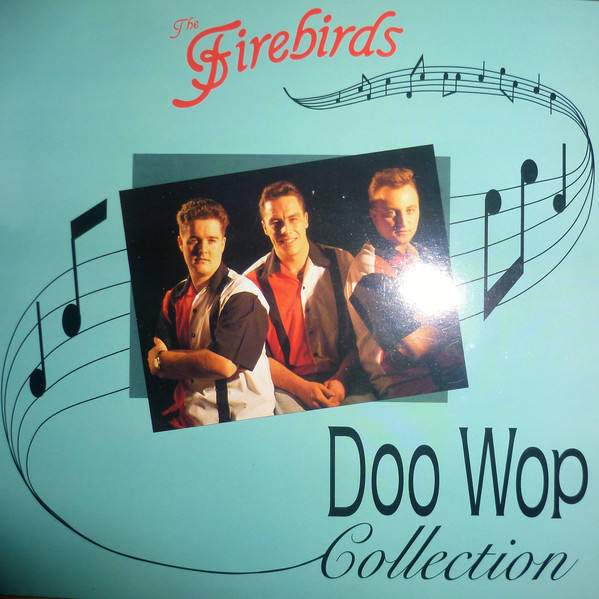 Je possède également le trés bon 25 cm 33 tours Pollytone records  (VALLP1) contenant des covers de classiques du genre comme Bristoll stomp (The Dovells), Lonely World, My Day, The Majestic et Runaround Sue (Dion Di mucchi), Broken Hearted (The Belmonts) et Can we be sweethearts (The Cleftones) associées à des compositions originales de Jim Plummer  Crazy kinda dance et Please me tonight et de Richard Lorriman She's in love.

_________________
We don't care the People Says , Rock 'n' roll is here to stay - Danny & the Juniors - 1958
Dernière édition par Predicta le Lun 30 Nov - 22:48, édité 1 fois

_________________
We don't care the People Says , Rock 'n' roll is here to stay - Danny & the Juniors - 1958

_________________
We don't care the People Says , Rock 'n' roll is here to stay - Danny & the Juniors - 1958

_________________
We don't care the People Says , Rock 'n' roll is here to stay - Danny & the Juniors - 1958

_________________
We don't care the People Says , Rock 'n' roll is here to stay - Danny & the Juniors - 1958
---
Permission de ce forum:
Vous
ne pouvez pas
répondre aux sujets dans ce forum