Le Rockabilly est comme nous avons pu le voir au grès des articles une musique internationale, nous trouvons des groupe de pays tel que les USA, le Mexique, la Grande Bretagne, l'Allemagne, L'Espagne, La France, Le Japon, la Hollande, la Suède etc... The Blue Jeans est une formation Grecque formée de Alex "Boogie boy" (chant et guitare), de Steve Double "Trouble" Bass (basse et contrebasse) , Jeff (batterie et percussions) et Angelos Mihalopoulos au Saxophone. En 1992 ils enregistrent un album pour le label Studio 2 records que nous allons maintenant détaillé.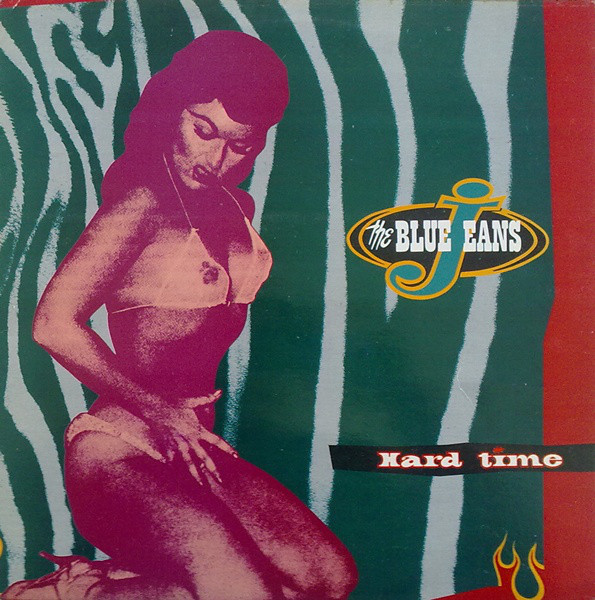 Nous trouvons quelques covers comme 
I'm Going Home
(célèbre par Gene Vincent),
Wild Saxophone
(classique du rhythm and blues repris par The Stray Cats),
Lonesome Train
(du Johnny Burnette Rock 'n' roll trio),
Not Fade Away
(de Buddy Holly and the Crickets) et
Baby Please Don't Go
(l'énorme classique Rockin' blues de Big Joe Williams) et surtout des compositions originales comme
You Better Watch Out
un bon néo rocakbilly medium inspiré par The Stray Cats 1er album et Johnny Burnette R 'n' Roll trio,  
Ain't Gonna Cry
un néo rockabilly rapide assez réussi,
I Lost My Mind
est un néo rockabilly plutôt lent dans l'esprit  de
Fever
, 
Hot Rockabilly Stuff
est un sympathique néo rockabilly rapide et
The Motorcycle Boy
est un instrumental avec des bruits de motos.
Un album réussi, efficace et sans prétentions qui mérite d'être écouté

_________________
We don't care the People Says , Rock 'n' roll is here to stay - Danny & the Juniors - 1958

_________________
We don't care the People Says , Rock 'n' roll is here to stay - Danny & the Juniors - 1958

_________________
We don't care the People Says , Rock 'n' roll is here to stay - Danny & the Juniors - 1958
---
Permission de ce forum:
Vous
ne pouvez pas
répondre aux sujets dans ce forum