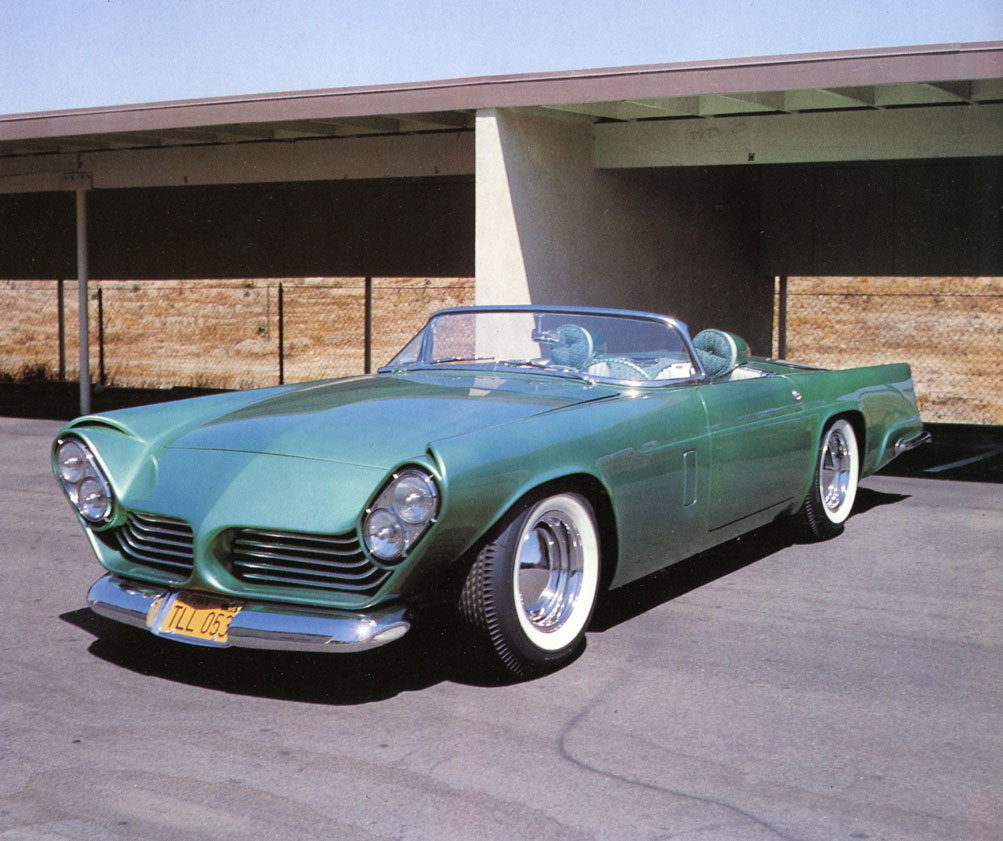 The completely restyled front end features two grille cavities encompassing the Edsel quad lights. All body seams have been hammer-welded to avoid an excess of leading. The rear has been extended 18 inches in a unique manner. The tunneled fins house 59 Merc blinkers. The interior uses two streamlined head rests which were created from headlight buckets. Jerry Sahagon was responsible for the original interior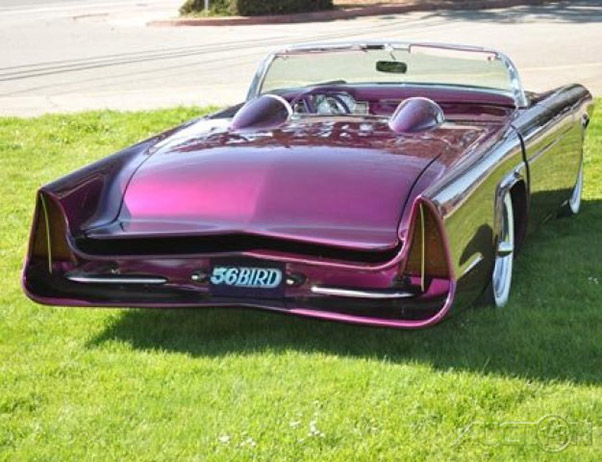 The car is completely rebuilt in recent years by Ron Bueno and unfortunately updated with some modern stuff. But most of that can be removed and the car can be brought back to how it looked in the early 1960's.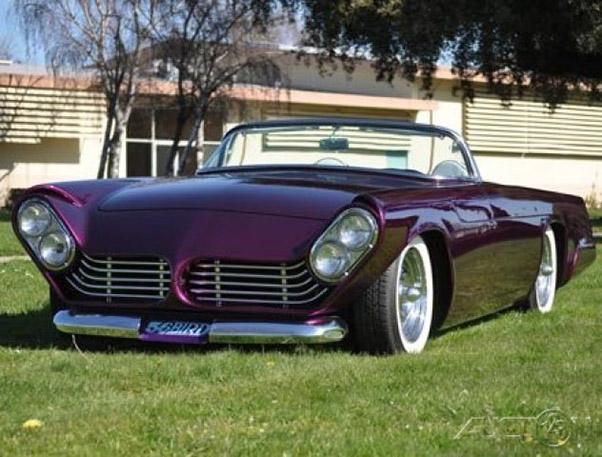 https://www.customcarchronicle.com/custom-cars/1960s-custom-t-bird-for-sale/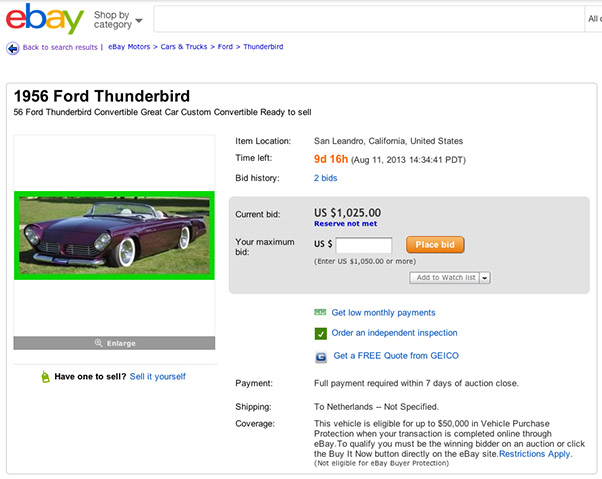 _________________
We don't care the People Says , Rock 'n' roll is here to stay - Danny & the Juniors - 1958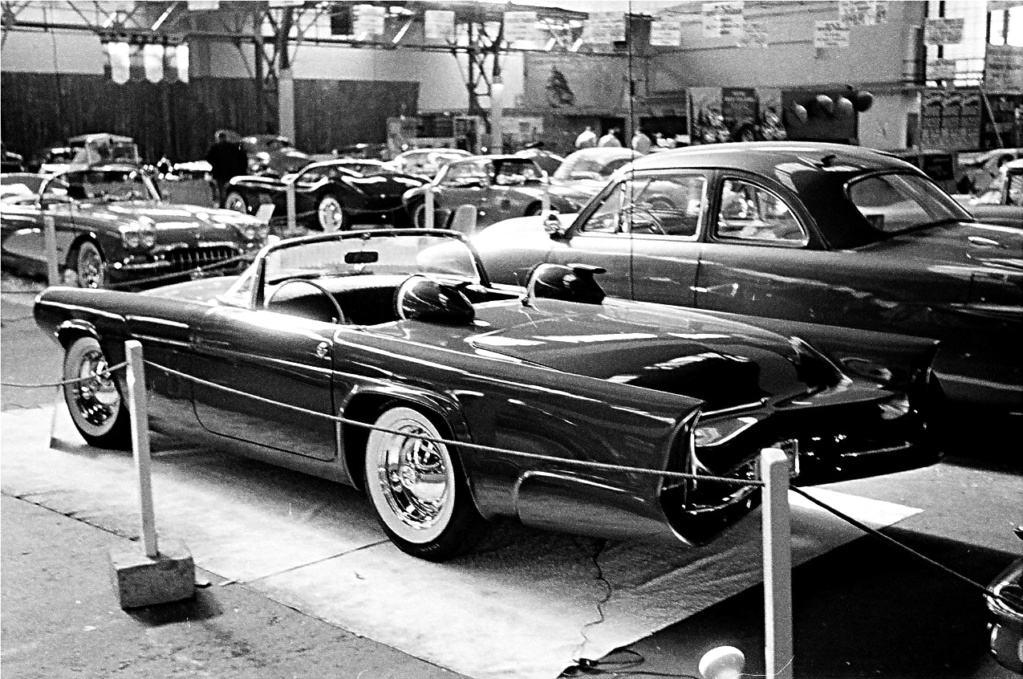 The 1957 Thunderbird of Jim Giminez underwent a serious transformation at Joe Ortiz Custom Shop in nearby Hayward, California. Features included '58 Edsel headlights, a floating tube grille, extended rear fenders, a chopped windshield and tunneled taillights. This was some very radical metalwork for the early 1960's. The car was finished in candy green.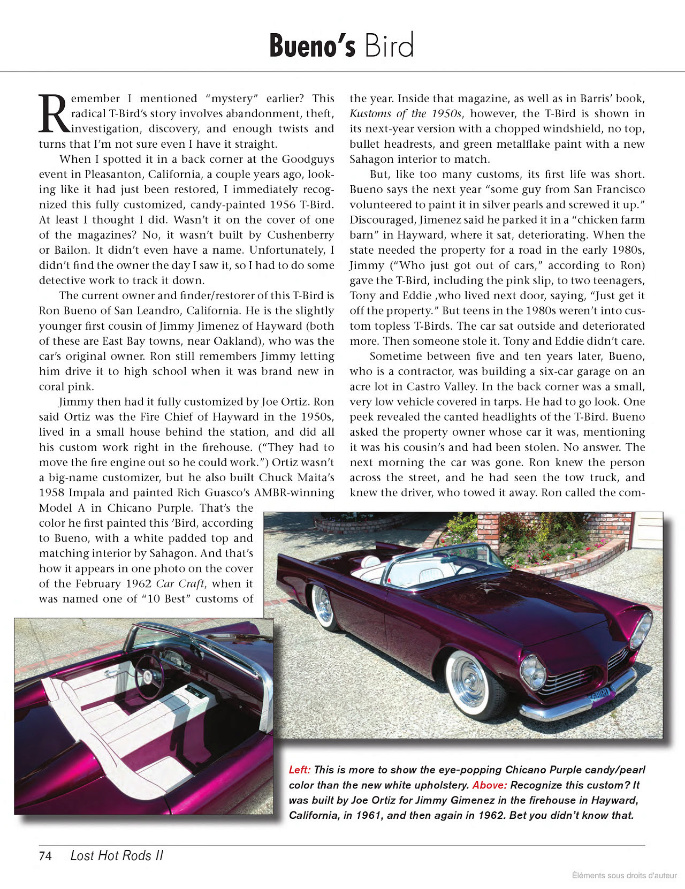 Lost Hot Rods II: More Remarkable Stories of How They Were Found
- Pat Ganahl

_________________
We don't care the People Says , Rock 'n' roll is here to stay - Danny & the Juniors - 1958

_________________
We don't care the People Says , Rock 'n' roll is here to stay - Danny & the Juniors - 1958

_________________
We don't care the People Says , Rock 'n' roll is here to stay - Danny & the Juniors - 1958

_________________
We don't care the People Says , Rock 'n' roll is here to stay - Danny & the Juniors - 1958

_________________
We don't care the People Says , Rock 'n' roll is here to stay - Danny & the Juniors - 1958

_________________
We don't care the People Says , Rock 'n' roll is here to stay - Danny & the Juniors - 1958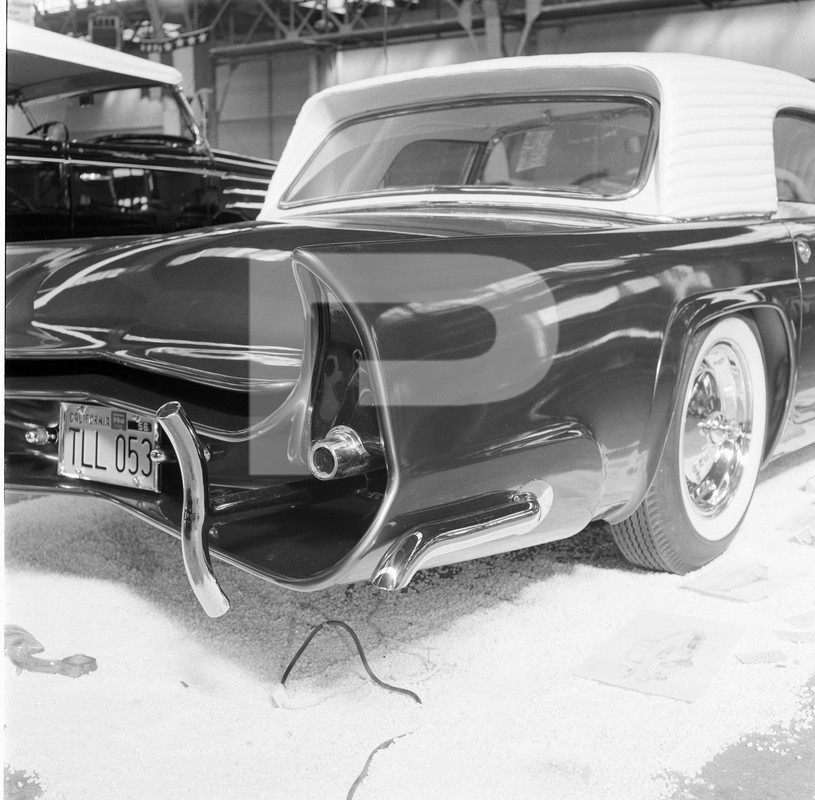 _________________
We don't care the People Says , Rock 'n' roll is here to stay - Danny & the Juniors - 1958
Sujets similaires
---
Permission de ce forum:
Vous
ne pouvez pas
répondre aux sujets dans ce forum