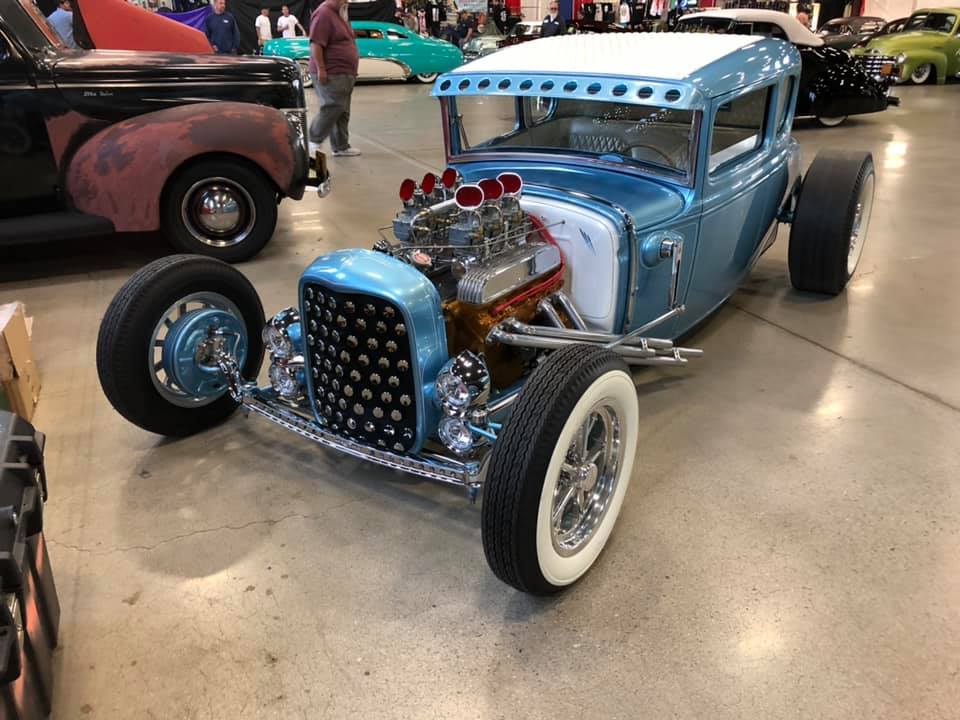 https://www.rodauthority.com/features/car-features/mike-collmans-nasty-1931-ford-is-a-hot-rod-revelation/
Mike Collman's '60s-influenced 1931 Model A Coupe was a dazzler. At first we thought it was related to "Morphine" because even though they were different eras, they both were decked out to-the-nines in mid-century, hot rod threads.
Helped by his friend/builder Tony Wilson, Collman took this old rod to the next level. The body was chopped three inches, channeled four inches, kitted out with suicide doors, and dipped in icy blue paint with pinstriping by Mitch Kim.
The 322ci Buick Nailhead V-8 features six Stromberg 97s with frog's mouth scoops, sharing the spotlight with ribbed, Offenhauser valve covers. Firestone piecrust whitewalls mounted on Radir wheels in the rear, and skinny whites walls mounted on 15-inch Rocket Racing drag-style wheels up front fit this rod perfectly.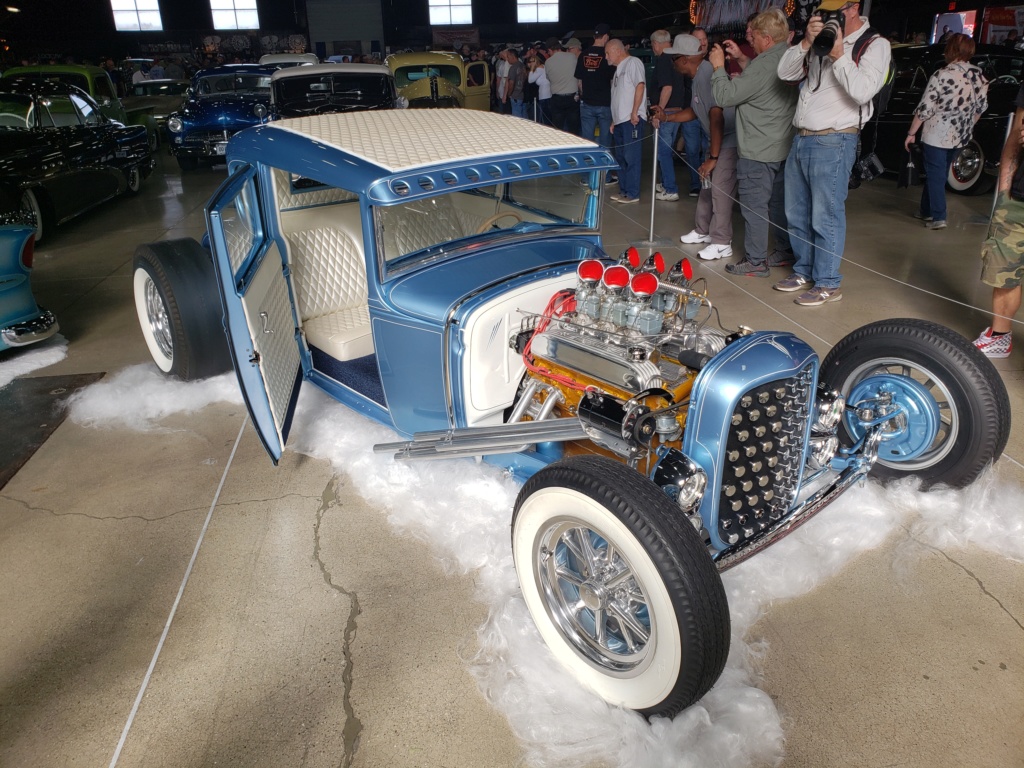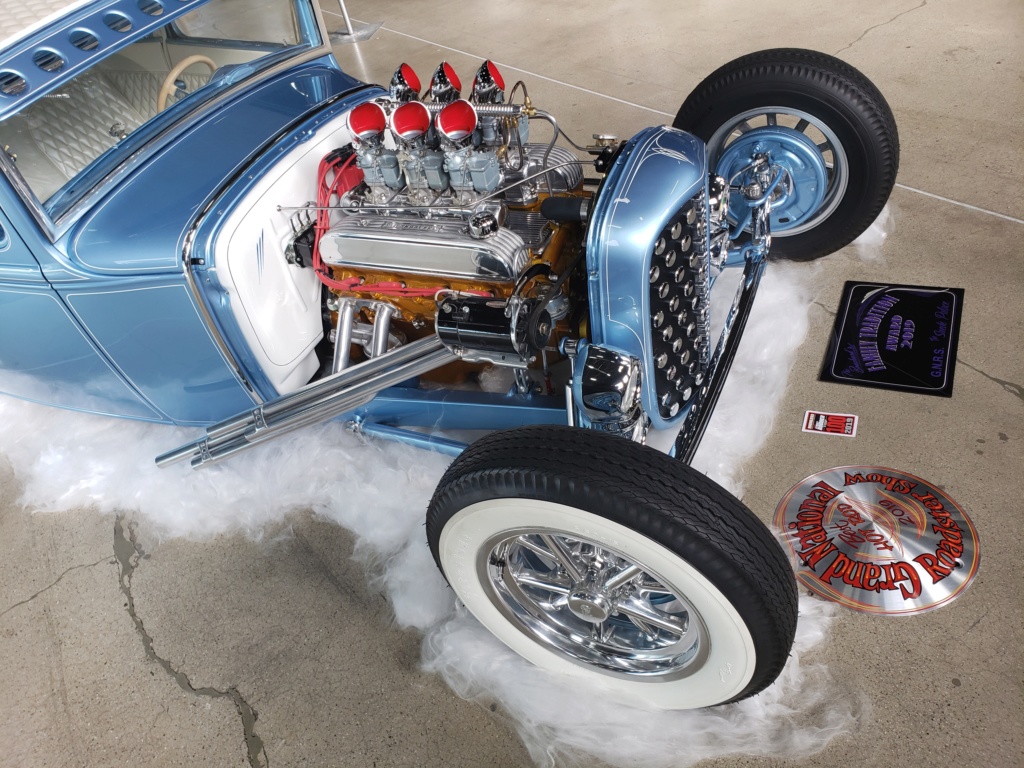 Inside, a Schroeder sprint car steering wheel, '51 Ford gauges, mirrored dash, and diamond-tuck upholstery were period-perfect and expertly executed.
Our favorite aspect of the build is the oh-so-right stance. We're suckers for rods with a roller skate rake and this '31, with the rear slicks matching the height of the decklid, had a stance that sent us over the moon.
We also dug the drawer-pull grill treatment, the hole-y visor, the pleated top and the "Angel hair" cloud the car was sitting on.
Last but not least, Collman, hailing from Portland, Oregon, not only took the Suede Palace's "Best Hot Rod" and "Family Tradition" awards for 2019 back to the Northwest, but also, the Painless Wiring Top 100 plaque as well.
We'd love to see this rod slinking through the Pearl District up in
Portlandia
, and watch the hipsters reaction when something
genuinely, authentically cool
cruises by.
We'll get the popcorn.

_________________
We don't care the People Says , Rock 'n' roll is here to stay - Danny & the Juniors - 1958

_________________
We don't care the People Says , Rock 'n' roll is here to stay - Danny & the Juniors - 1958

_________________
We don't care the People Says , Rock 'n' roll is here to stay - Danny & the Juniors - 1958

_________________
We don't care the People Says , Rock 'n' roll is here to stay - Danny & the Juniors - 1958

_________________
We don't care the People Says , Rock 'n' roll is here to stay - Danny & the Juniors - 1958

_________________
We don't care the People Says , Rock 'n' roll is here to stay - Danny & the Juniors - 1958
---
Permission de ce forum:
Vous
ne pouvez pas
répondre aux sujets dans ce forum