Just like the country it was built to celebrate, the custom car known as the Esso 67-X is big, bold and beautiful.
Back in 1967, Canada was gripped in centennial fever. Everything was about celebrating or marking the 100th anniversary of Canadian federation.
For its part, Imperial Oil and its Esso brand of gas stations, rolled out a promotional contest called Roadshow 67. To enter, you had to collect five different "travel tips" only available at Esso dealers.
The four winners of the contest each received a fabulous Esso 67-X, complete with insurance, and extra warranties. Winners would be awarded their cars at the big centennial party and World's Fair in Montreal, otherwise known as Expo 67.
George Barris was commissioned to design the 67-X and build four examples. Barris achieved worldwide fame as a customizer after creating "TV star cars," such as the Batmobile, the Munster Koach, and the jalopy that brought the Beverly Hillbillies into town.
Barris ended up making an additional 67-X for himself, to use as a tow car.
The basis of the 67-X is an Oldsmobile Toronado, complete with its 7-litre V8 engine, good for 385 horsepower and 480 lb.-ft. of torque.
The 67-X was billed as the "ultimate in family travel," with emphasis on excitement, safety and comfort.
After the outrageously swoopy body, which stretches more than 20 feet in length, the most notable feature of the 67-X is the rear "lounge area," which is essentially a small family room, circa 1967. "Mom" can swivel her seat around to play Monopoly with the kids on the lift-up table, and everyone can grab Twinkies from the portable picnic cooler, and groove to The Monkees on the 8-track tape player (complete with individual ear plugs).
Trevor Welfen of Chilliwack, B.C., owns the only known surviving Esso 67-X. He is old enough to remember the contest. As an avid collector and customizer of cool cars, he "always wondered what happened to them." He heard stories, read newspaper clippings about the people that won them and subsequently sold them, searched the Internet, etc., to no avail.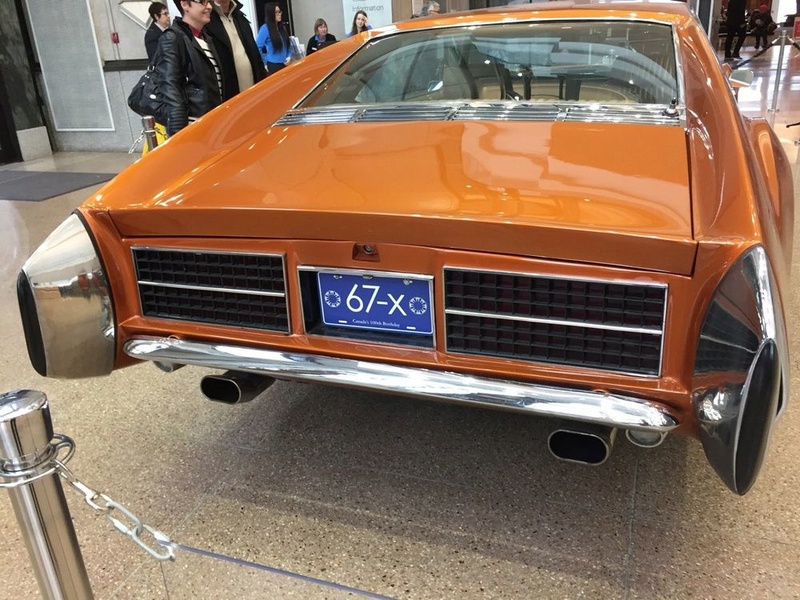 Then, several years ago, when looking for another model on the website of a U.S. classic car dealer, he noticed a 67-X in the background in one of the pictures. The dealer mislabelled it as a 70-X, and that's why it never showed up on any Google search.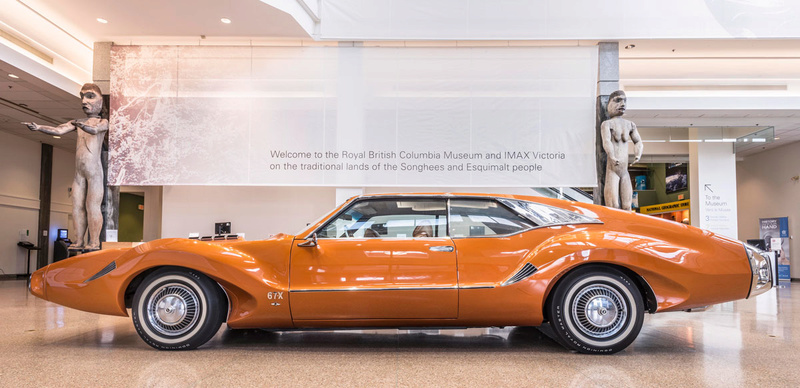 "As soon as I saw it, I just wanted to get it back here ... I didn't care what shape it was in."
By "back here" Trevor means Canada, where he believes this super rare and super cool example of Canadian car culture belongs.
Editors' Picks
http://www.metronews.ca/drive/2015/07/08/the-esso-67-x-an-icon-of-canadian-car-culture.html

_________________
We don't care the People Says , Rock 'n' roll is here to stay - Danny & the Juniors - 1958

_________________
We don't care the People Says , Rock 'n' roll is here to stay - Danny & the Juniors - 1958

_________________
We don't care the People Says , Rock 'n' roll is here to stay - Danny & the Juniors - 1958

_________________
We don't care the People Says , Rock 'n' roll is here to stay - Danny & the Juniors - 1958

_________________
We don't care the People Says , Rock 'n' roll is here to stay - Danny & the Juniors - 1958

_________________
We don't care the People Says , Rock 'n' roll is here to stay - Danny & the Juniors - 1958

_________________
We don't care the People Says , Rock 'n' roll is here to stay - Danny & the Juniors - 1958
---
Permission de ce forum:
Vous
ne pouvez pas
répondre aux sujets dans ce forum