Built in 1965 in Lima, Ohio by Dale Shellenbarger. It came out to look something like a prototype for Chevy's El Camino, which, according to accounts at the time, Daleintendedto use as a shop truck and rolling advertisement for his business. Original ideas for the custom car included front end looking similar to a 1963 corvette stingray, roofline sectioned 20" to give a 1953-53 corvette look a like. Rear of impala cut away to achieve a lower stance. Bucket seats are from a 1962 Pontiac Grand Prix, Mercury turnpike cruiser power rear window. Radio antenna in rear fins. 45 RPM record player in dash. Tachometer and Misc. gauges mounted top of dash. Note cutaway steering wheel, shaved door handles, full tuck and roll upholstery- floor and bed also. Engine is the original 283 with a mild cam, solid lifters, tri power, corvette valve covers. Transmission is a hurst automatic ratchet shifter. Original paint was "Apricot Marrigold Metalflake." Had 55,000 original miles according to theprevious seller, Robert Fox, and my Grandparents barely drove it- so plus 55,000 miles.
The "UnderDawg" won 34 out of 36 first place awards including the 1966 Nationals at Indianapolis and runner-up for Best Radical Custom in America 1966-1967. Awards include Best Paint, Best Interior, Best Wheels, Best Engine Compartment, and Best Dash.
The 1958 was featured in almost every car magazine of the time (I have copies of many of the articles that were written about it including pictures prior to the build and the original color in shows). Customizer, Dale Shellenbarger, owns Coach Masters Inc. When asked about the name of "UnderDawg" Dale said that when finished and ready to enter car shows he was told he would never be able to compete with the big boys such as Barris, Winfield, Bailon, and Starbird. It subsequently won almost every show it entered! A rare piece of American Custom Car History. This radical custom was owned by three of America's Biggest collectors, disappeared for twenty years and then was found by Robert Fox in Nevada in 1998!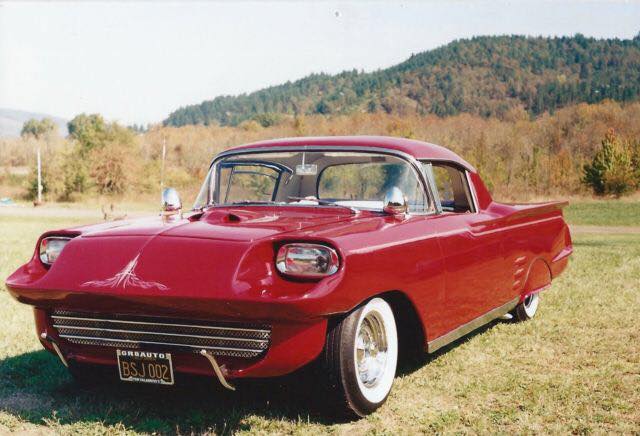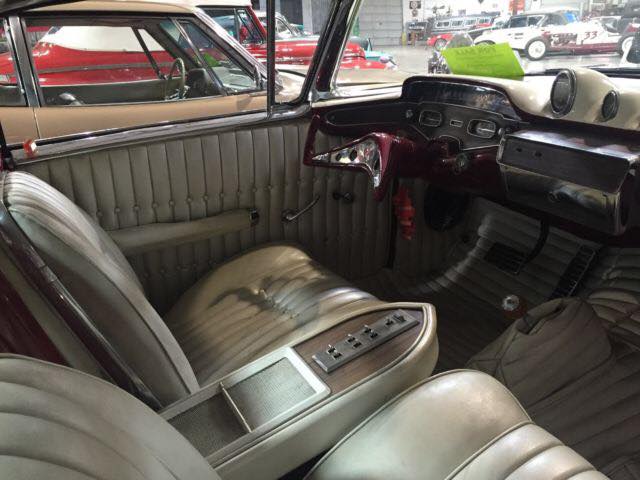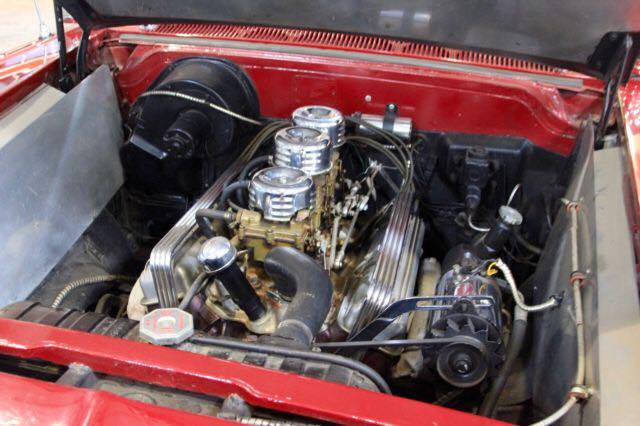 Dernière édition par Predicta le Lun 3 Juin - 18:44, édité 1 fois

_________________
We don't care the People Says , Rock 'n' roll is here to stay - Danny & the Juniors - 1958

_________________
We don't care the People Says , Rock 'n' roll is here to stay - Danny & the Juniors - 1958

_________________
We don't care the People Says , Rock 'n' roll is here to stay - Danny & the Juniors - 1958

_________________
We don't care the People Says , Rock 'n' roll is here to stay - Danny & the Juniors - 1958

_________________
We don't care the People Says , Rock 'n' roll is here to stay - Danny & the Juniors - 1958

_________________
We don't care the People Says , Rock 'n' roll is here to stay - Danny & the Juniors - 1958

_________________
We don't care the People Says , Rock 'n' roll is here to stay - Danny & the Juniors - 1958
---
Permission de ce forum:
Vous
ne pouvez pas
répondre aux sujets dans ce forum