Il y a deux choses qui font plaisir au Dj, au moins a moi, le premier est comme c´est normal voir les personne dansé, la deuxième est que des personne vienne te voir et demandé des infos sur le titres qui sonne en se moment, chose assez rare de nos jours, mais pour une raison où une autres j´ai toujours des personnes que s´approche a moi et me donne, il faut dire que certain titres que j´ai mis lors de mon dernier set ne sont pas mis assez souvent c´est dernier temps.
-Rosco Gordon « Shoobie Oobie »
- Pat Cupp and his Flying Saucers »Long Gone Daddy »
-Jimmy Hagget "How Come You Do Me"
-Curley Williams & his Geargia Peach Pickers "Fiddlin´Boogie"
-Muddy Water "All Board"
-Hot Rhythm and Booze "Hot Rhythm and Booze"
-Crazy Cavan and the Rhythm Rockers "Trouble,Trouble"
-Tennessee Ernie Ford "Catfish Boogie"
-Jerry McCain "The Jig´s Up"
-Cliff Bennett and the Rebel Rousers "Slow Down"
Je doit vous dire que lors de mon dernier set j´ai eu une sacrée surprise, un mec qui circule dans des soirées R&R depuis quelques année c´est approché a la cabine au moment que sonnait « Rockabilly Rebel » pour me demandé si c´était Crazy Cavan and the Rhythm Rockers, je pense qu´il devait avoir envie de me faire parlez.
Pour se qui concerne Jerry McCain je pense que vous devez le savoir, c´est dernier temps nous pouvons voir une série de 25 cm (vinyle) avec des artistes qui avait enregistrée chez Excello Records par exemple, lors d´une conversation avec un ancien de la région Parisienne il me disait qu´il n´y avait aucun intérêt a réédité se genre d´artiste et disque, sa raison ? C´est qu´il y a quelques années ont pouvais acheter le Rock and Roll Ball, et c´est vraie, mais se trouve t´il se disque si facilement de nos jours? Les plus jeune qui s´approche a nos musique de nos jours non t´il pas le droit d´acheté c´est disque pour les écouté chez eux ? Moi je ne peux que animer les personnes qui réédite se genre de disques, pour le moment tous les disques de la série Minigroove sont formidable et ceux qui devrais suivre ne sont pas moins bon.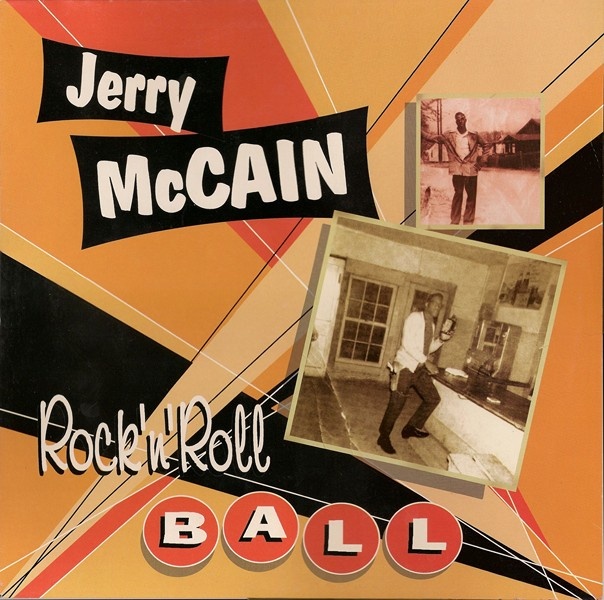 Dj EddieCesc

Dj Eddie-Cesc




Messages

: 493


Date d'inscription

: 03/07/2015



---
Permission de ce forum:
Vous
ne pouvez pas
répondre aux sujets dans ce forum