_________________
We don't care the People Says , Rock 'n' roll is here to stay - Danny & the Juniors - 1958

_________________
We don't care the People Says , Rock 'n' roll is here to stay - Danny & the Juniors - 1958

_________________
We don't care the People Says , Rock 'n' roll is here to stay - Danny & the Juniors - 1958

_________________
We don't care the People Says , Rock 'n' roll is here to stay - Danny & the Juniors - 1958
Gene Winfield was already big time. He was a well-known car customizer based out of Modesto, California, and he had applied his aluminum-working knowledge gained from the XR-6 project to the Strip Star. When Joe Kizis, organizer of the Hartford Autorama in Connecticut, called Winfield in 1965 about building him a car for the show and paying him $20,000 to do so, Winfield knew aluminum would be a suitable lightweight material to skin his newest creation.
"It's got a turbocharged Corvair engine, front-wheel drive, on a 1962 Citroën ID 19 chassis," says Winfield, who at 89 is still sharp as a tack and still hard at work, though his shop many years ago moved from his mother's backyard in Modesto to the Mojave Desert. The flat-six engine had the same peculiar counterclockwise rotation as the original Citroën mill, but it was able to sit lower in the chassis to fit under the car's sleek bodywork and made significantly more power.
The Reactor's original design was a collaboration between Winfield and Ben Delphia, an ArtCenter College of Design graduate who was working in Chrysler's design department.
https://www.motortrend.com/features/two-one-off-socal-customs-set-invade-pebble-beach-concours

_________________
We don't care the People Says , Rock 'n' roll is here to stay - Danny & the Juniors - 1958
"When I was a young man and got enthusiastic about cars, I lived in Patterson, which is a city close to Modesto," Delphia recalls. "I got a '36 Ford two-door sedan, and I wanted Gene to customize it for me, which is what got me hooked on automotive design. I'd sketch the changes I wanted Gene to make to my car."
Years later, after Delphia had finished school and joined Chrysler, Winfield knew he had just the person to design his latest show car.
"He was looking for something that had all of the things that ... were exciting in the custom-car world at the time. "
"Ben sent me sketches," Winfield says, "and I sent him sketches back and forth several times until I found what I liked." Delphia says Winfield was looking for "a car that had all of the things that were going on and were exciting in the custom-car world at the time. Drag racing and custom cars … all kinds of stuff that was intermingled together. We were trying to get it to have a superior power look. A nuclear reactor was the thought that went into the car's name."

_________________
We don't care the People Says , Rock 'n' roll is here to stay - Danny & the Juniors - 1958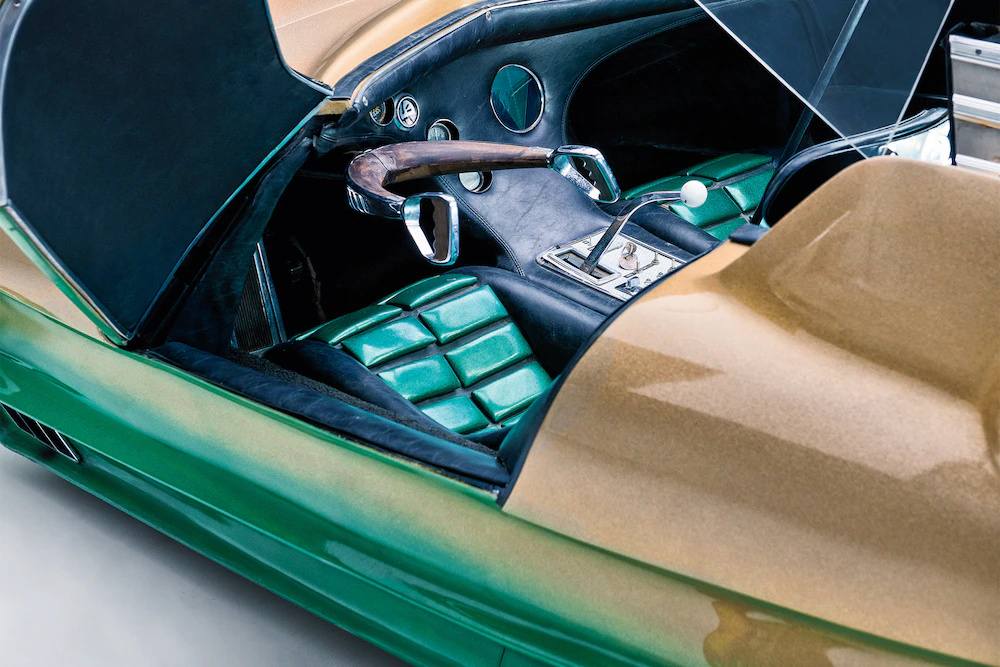 The result was a hot rod for the space age. The car was low and sleek, with a long, angular front end and a striking concave curve at the rear. The doors, retractable headlights, and Plexiglas windshield and roof were operated with a switch. The Citroën's original pneumatic suspension was left intact so The Reactor (or more accurately, the Autorama Special, as then-owner Kizis named it) could be raised and lowered dramatically.
The car was a hit at the Hartford Autorama, but Kizis sold it back to Winfield not long after, and it was officially renamed The Reactor. After a little maintenance, Winfield made the Hollywood rounds with the car, where it would be featured prominently in episodes of several television shows, including "Bewitched" as the Super Car, "Star Trek," where it was known as the Jupiter 8, and even "Batman," where it grew ears and a tail to become the Catmobile.
"Eartha Kitt (Catwoman) was so short, I had to extend the pedals 12 inches so she could drive it," Winfield says. "I just found out last year that she did not know how to drive a stick, so she went out and rented a Volkswagen and practiced until 2 in the morning for the next day's shoot."

_________________
We don't care the People Says , Rock 'n' roll is here to stay - Danny & the Juniors - 1958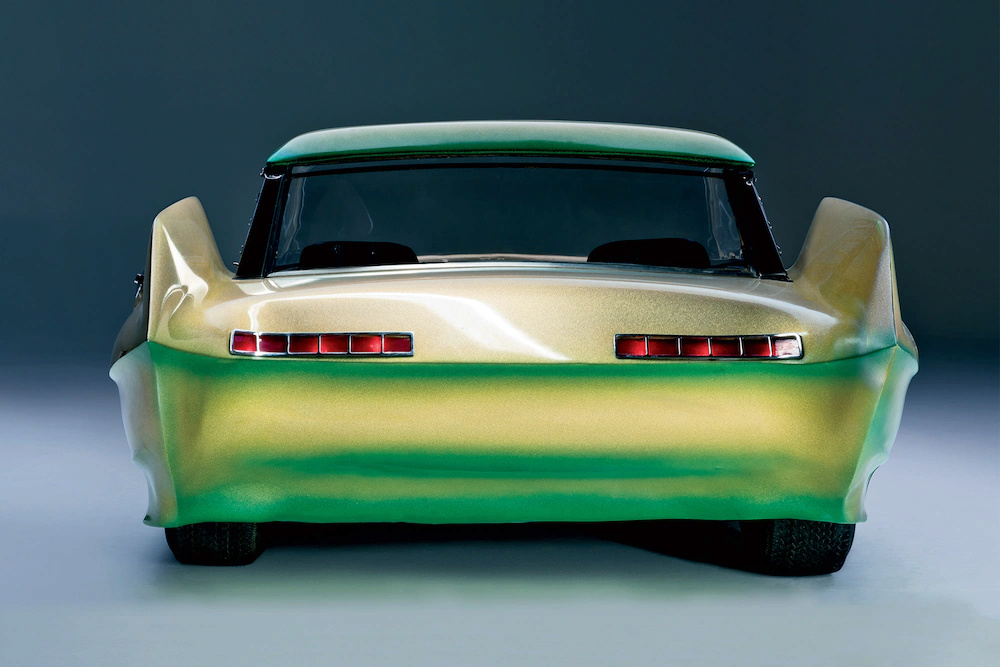 We catch Winfield in the single day off he has between returning from a trip to Spain and boarding a flight to Australia, where he'll chop and channel a few cars for local customers. At his own shop, there's a right-hand-drive '54 Chevy just in from Australia for some paint work and an old Buick from Japan that's waiting to be chopped. Winfield has customized plenty of cars in his lifetime, but is The Reactor the one that defines his career?
"Well, partly … partly," Winfield says. "I like to say I make a statement with each and every custom car. The Reactor, of course, was a big statement."
After a succession of different owners, Winfield once again has The Reactor in his possession, and he's not letting it go anytime soon. "No, no … I'm not going to sell it again," he remarks, then laughs. "Unless someone pays me a million dollars for it."

_________________
We don't care the People Says , Rock 'n' roll is here to stay - Danny & the Juniors - 1958

_________________
We don't care the People Says , Rock 'n' roll is here to stay - Danny & the Juniors - 1958

_________________
We don't care the People Says , Rock 'n' roll is here to stay - Danny & the Juniors - 1958
---
Permission de ce forum:
Vous
ne pouvez pas
répondre aux sujets dans ce forum