Jackie Wilson, de son vrai nom Jack Leroy Wilson est un chanteur américain né le 9 juin 1934 à Détroit (États-Unis) et mort le 21 janvier 1984.
Jackie Wilson traverse les années 1950 avec de nombreux succès. Les années 1960 sont encore plus prolifiques : il sort quasiment un album tous les ans, et se produit aux quatre coins des États-Unis. Originaire du ghetto de Detroit, le jeune et fougueux Jackie chante, comme beaucoup d'autres jeunes noirs de cette période, depuis son plus jeune âge. Il rallie des petits groupes locaux où il croise de futures pointures : Levi Stubbs (futur chanteur des Four Tops) ou bien encore Hank Ballard. En rejoignant en 1953 Billy Ward & The Dominoes, Wilson passe professionnellement à la vitesse supérieure, maîtrisant de mieux en mieux son jeu de scène et sa technique vocale. Il a alors 19 ans. Lors d'un concert à Las Vegas en 1956, sa reprise de « Don't Be Cruel » impressionne fortement son interprète, Elvis Presley, à tel point que le « King » en modifiera son interprétation.
Et dans la meme années fait un gros tube écrit par Berry Gordy(fondateur de la Motown)avec "Reet Petite" et ensuite il les enchaine avec "Lonely Teardrop","That Why(i love you so)","to be loved",et "i'll be satisfied".mais il glisse vers un style dont il fait parti des créateur la soul et sort ensuite des tube comme "higher and higher","whisper"

il meurt le 21 janvier 1984 a l'age de 49 ans

custom 56




Messages

: 2660


Date d'inscription

: 14/11/2012


Age

: 26


Localisation

: 77 seine et marne




custom 56




Messages

: 2660


Date d'inscription

: 14/11/2012


Age

: 26


Localisation

: 77 seine et marne



Jackie Wilson c'est absolument génial grand fan de sa voix, j'ai tout ses enregistrements fifties.

_________________
We don't care the People Says , Rock 'n' roll is here to stay - Danny & the Juniors - 1958
moi aussi j'adore sa voix et il la maitrisait parfaitement je trouve

custom 56




Messages

: 2660


Date d'inscription

: 14/11/2012


Age

: 26


Localisation

: 77 seine et marne



https://www.rockhall.com/inductees/jackie-wilson
Call him what you will—Mr. Excitement, the black Elvis—Jackie Wilson can't be put into words.
Jackie Wilson's athleticism, energy and raw sexual magnetism whipped audiences into a frenzy. He could deliver a pitch-perfect performance all while spinning, jumping and dropping to a split.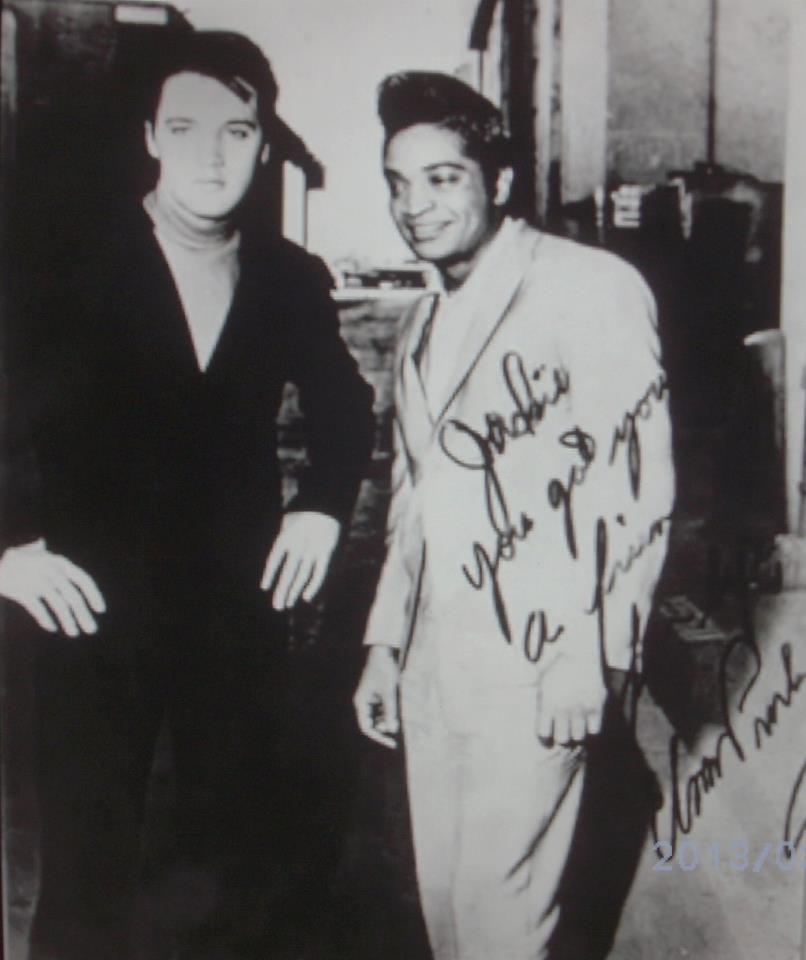 Biography
To the top
They called him "Mr. Excitement," and indeed Jackie Wilson was a gifted singer of considerable range and a charismatic showman who commanded a stage like few before or since.
Wilson possessed a natural tenor. He sang with the graceful control of Sam Cooke and moved with the frenzied dynamism of James Brown. With all this flair and finesse at his disposal, Wilson routinely drove audiences to the brink of hysteria. A mainstay of the R&B and pop charts from 1958 to 1968, Wilson amassed two dozen Top Forty singles, all released on the Brunswick label.
On record, he was often saddled with grandiose arrangements and dated material, but he transcended even the most bathetic settings with the tremulous excitement of his vocals. Although he was over-recorded, averaging two albums a year from 1959 to 1974, there are some genuinely noteworthy albums in his catalog, including Lonely Teardrops (1959), Jackie Sings the Blues (1960), Soul Time (1965) and Higher and Higher (1967).
The Detroit-born Wilson turned to R&B after stints as a gospel singer and amateur boxer. (He won the American Amateur Golden Gloves Welterweight boxing title.) Wilson joined Billy Ward and His Dominoes as lead singer in 1953, replacing Clyde McPhatter when the latter left to join the Drifters. Wilson remained with the Dominoes until 1957, singing on such high-charting numbers as "St. Therese of the Roses."
Wilson launched his solo career in November 1957 with the single "Reet Petite (The Finest Girl You Ever Want To Meet)." The song was written by Berry Gordy, Jr., a struggling songwriter who had yet to found his Motown empire. Another Gordy composition, "Lonely Teardrops," was Wilson's breakthrough, topping the R&B chart and becoming a Top Ten hit on the pop side. More R&B chart-toppers followed in quick succession: "You Better Know It," "Doggin' Around," "A Woman, a Lover, a Friend." He was now being managed by Nat Tarnapol, who aimed him more at the middle-of-the-road white market. A 1962 album, for instance, was recorded live at the Copacabana. (Berry Gordy Jr. similarly groomed the Supremes and the Temptations for upscale rooms and Vegas venues.) Wilson would alternate harder-grooving R&B songs like "Doggin' Around" (Number One R&B, Number Fifteen pop) with almost operatic balladry such as "Night" (Number Four pop) in an attempt to cover all the bases.
Wilson's unabated success and output were astonishing, impacting the R&B charts in every year from 1958 through 1973. Scattered among a surfeit of schmaltzy ballads were such R&B gems as "Baby Workout," "Think Twice" (a duet with LaVern Baker) and "Chain Gang" (with Count Basie). The exquisitely soulful "(Your Love Keeps Lifting Me) Higher and Higher" reached Number Six in 1967.
In total, he amassed forty-seven R&B hits, twenty-four of which crossed over to the pop Top Forty. He was unfailingly versatile, too, handling up-tempo R&B and pop balladry with style and charisma. Jackie Wilson not only was "Mr. Excitement" but also, as some dubbed him, "the black Elvis."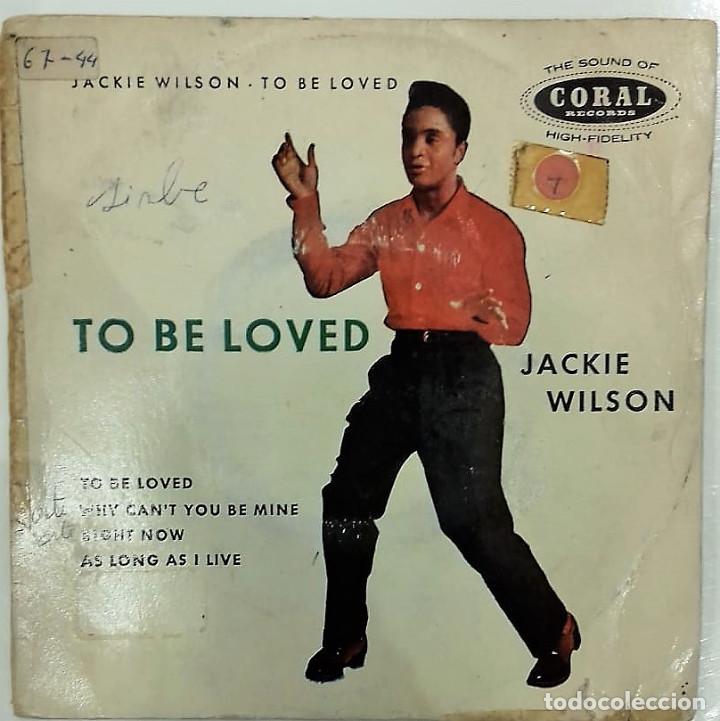 Wilson tore it up onstage with an act that radiated excitement and sex appeal. His popularity extended overseas, where in 1963 he headlined a British show that had the Beatles as one of his opening acts. As musical tastes shifted in the late Sixties and the hits slowed down, Wilson remained active on the performing front. He was, in fact, performing "Lonely Teardrops" onstage in New Jersey when he suffered a heart attack that plunged him into a four-month coma that left him permanently incapacitated. His was one of the most tragic denouements in rock and roll history. Wilson remained in nursing homes for more than eight years until his death in 1984.
Inductee: Jackie Wilson (vocals; born June 9, 1934, died January 21, 1984)

_________________
We don't care the People Says , Rock 'n' roll is here to stay - Danny & the Juniors - 1958
---
Permission de ce forum:
Vous
ne pouvez pas
répondre aux sujets dans ce forum