Je viens tous juste de recevoir le Cd 20 DAYS de ROY THOMPSON and the MELLOW KINGS, un superbe Cd d´authentique RHYTHM AND BLUES, avec une guitare a certain moment très JUMP-BLUES, j´adore.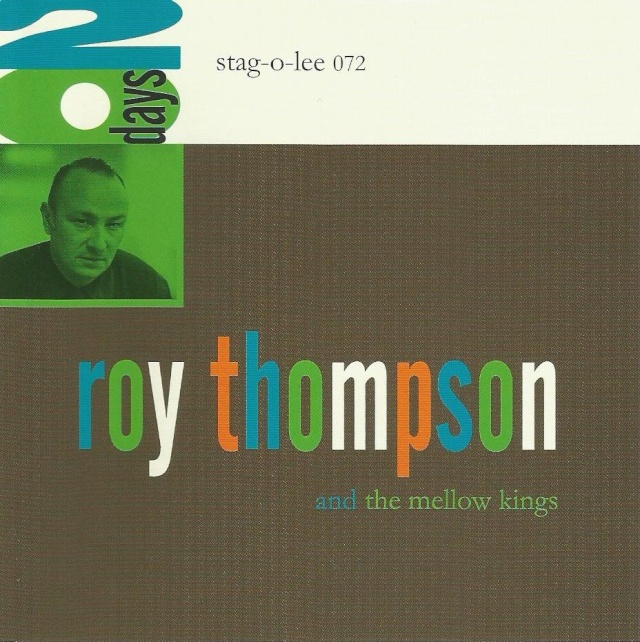 Au total 15 titres, des compositions de OLIVER LAPORTE, cinq au total « MY LOVIN´KING », »KOKOMO JOE, »I DON´T WANNA LEAVE », »TIGHTEN HEART » et « 20 DAYS » qui donne titres a se Cd, dans les versions nous avons « OH WHAT A WONDERFUL TIME », »BURN TOAST AND BLACK COFEE », »HOPPIN´MAD » (instrumental), »YOU GOT ME », »THE MIDNITE CREEPER" (superbe instrumental), FOR THIS I THANK YOU », »TAKE ME BACK », »I LOVE MY BABY », »CHA DOOKY DOO" et " ROLL ROLL ROLL, un titre que j´adore et que j´ai découvert il y a bien longtemps, vous pouvez écouté se formidable titre dans les Lp´s BAYOU RHYTHM and BLUES SHUFFLE (GOLDBAND 30112505) et THE CRAWL (CHARLY RECORDS CBR-1068).
*KOKOMO jOE:
https://www.youtube.com/watch?v=EAJ11oO3ntU
*TAKE ME BACK:
https://www.youtube.com/watch?v=oREJan6J_ks
Je ne peux que vous dire de vous procuré au plus vite se formidable Cd de ROY THOMPSON and the MELLOW KINGS, et les reste de c´est disques, j´ai eu l´occasion de les voir plusieurs fois sur scène et je peux vous dire que c´est un très bon groupe Français de RHYTHM and BLUES/JUMP BLUES.
La référence de se Cd est STAG-O-LEE 072 (
www.stag-o-lee.com)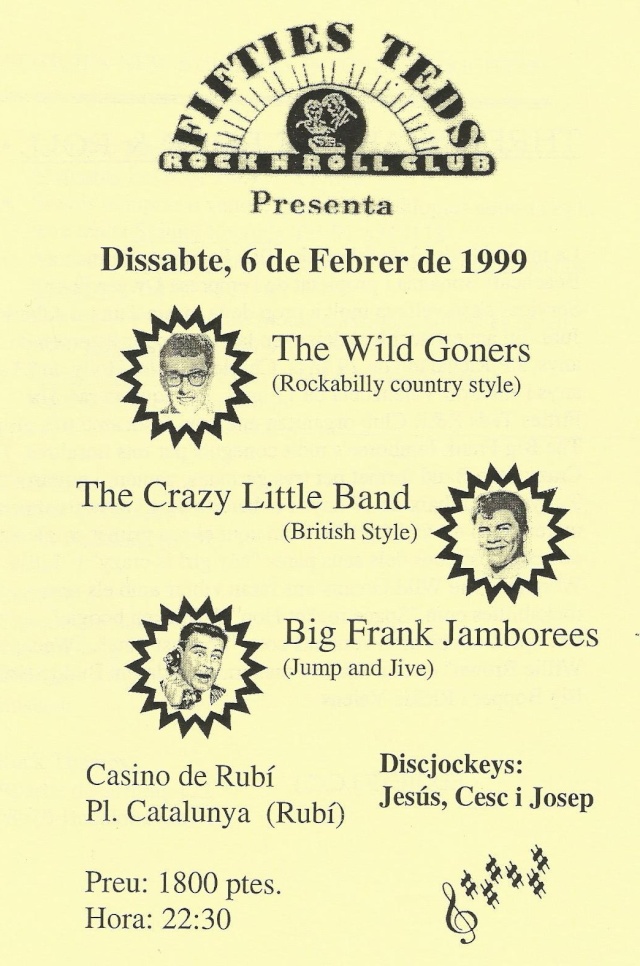 Pour ceux qui ne le savent pas, OLIVIER LAPORTE était le chanteur des WILD GONES, groupe de ROCKABILLY et de WILD R&R, mais cela est une autre histoire.
Dj EddieCesc

Dj Eddie-Cesc




Messages

: 504


Date d'inscription

: 03/07/2015



Wild Goners, pas Gones ...

ChevyDave




Messages

: 3921


Date d'inscription

: 11/11/2012



Tu a raison ChevyDave

Dj Eddie-Cesc




Messages

: 504


Date d'inscription

: 03/07/2015



---
Permission de ce forum:
Vous
ne pouvez pas
répondre aux sujets dans ce forum