Nikki Papas dans les 50s.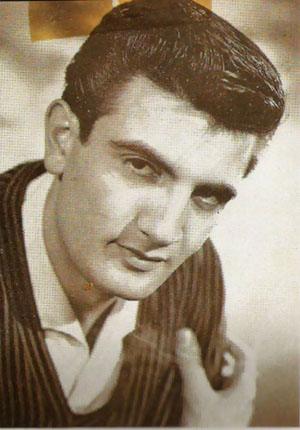 J´vous présente un des pionner du British R&R,malheureusement trop inconnu par la plus part:
https://www.youtube.com/watch?v=jWpuhgl3GwE
Nikki Papas & Malcolm Minnie.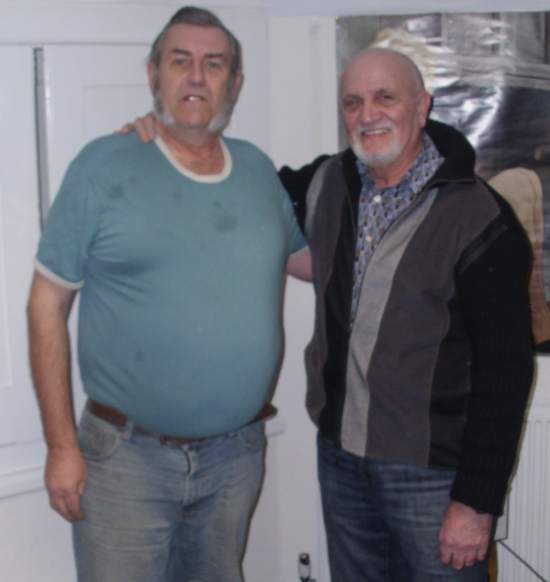 DeeJay EddieCesc
www.rockabilly-radio.net

Dj Eddie-Cesc




Messages

: 479


Date d'inscription

: 03/07/2015



Il y a quelques jours arrivais a mais mains un 45 RPM, d´une face les formidable FIRBALLS (UK) avec l´instrumental «Cherokee Ward Dance » de RUSS SAINTY AND THE NU-NOTES, J´en profite pour vous recommandé l´écoute des autres titres de se groupe BRITANIQUE, l´instrumental que j´adore aussi est « Rocky Ride », attention parlant du groupe UK des FIREBALLS, ne pas confondre avec celui des 60s, aussi d´UK, cela son bien actuel, juger vous même
https://www.youtube.com/watch?v=tHkhvzqaplA
Mais la grande et agréable surprise pour moi a été sur la face B, je vous serez sincère, pour moi NIKKI PAPAS était un total inconnu, je n´avais jamais écoute ni entendu le titre « THE PITCH & THE TOSS THE DOUBLE CROSS », un superbe titre de 1958 enregistrée dans les studios ABBEY ROAD RECORDING selon les explications qui mon été donner par DELL RICHARDSON de chez Fury Records et Radio Caroline, sois disant se titre n´avais jamais été publié, DELL RICHARDSON m´a dis qu´il existe un ACCETATE en 78 RPM, je suppose que très difficile a trouver et chère si on tombe dessus, il y a un certain temps, NIKKI PAPAS dona une interview a RADIO CAROLINE, sur la quelle il dis et expliqua que lors de son enregistrement dans un autre studio VINCE TAYLOR et ses PLAYBOYS était entrain d´enregistrée le «BRAND NEW CADILLAC », j´ai fait quelques recherche sur NIKKI Papas, pas facile, j´ai trouver se titre
https://soundcloud.com/wokingsoundscene/by-the-river-nikki-papas
et celui si aussi
http://www.thunderclapjones.co.uk/tracks/49staterock.mp3
du pure British Rock and Roll.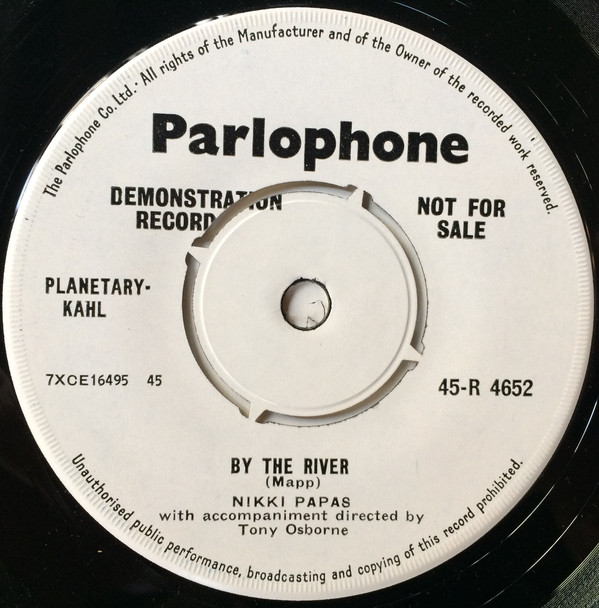 Je continue avec mais recherche, toute informations sera la bienvenue, merci.
Dj Eddie-Cesc

Dj Eddie-Cesc




Messages

: 479


Date d'inscription

: 03/07/2015



Nikki Papas (chanteuse/guitariste) a co-écrit et enregistré des chansons avec Douglas Morgan Jones dans les années 50 et 60. Ils ont écrit avec Bill Crompton "49 State Rock" et est sorti sur Parlephone en 1959.
Premier manuscrit d'une chanson inédite écrite par Nikki Papas, Bill Crompton et Douglas Morgan Jones, c´est deux dernier on écrie beaucoup de lettre de titres, la liste est longue, mais impressionnante, juger vous mème:
*1956 "Hurricane Boogie", Thunderclap Jones (Morgan Jones, Oriole CB 1320)
*1959 "A Hoot an' a Holler" Don Lang and his Frantic Five (Crompton, Jones and Carpenter, HMV 45-POP 649)
*1960 "The Stranger" The Shadows (Crompton and Jones, Columbia 45-DB 4530)
*1961 "So What", Jonny Kidd and the Pirates (Crompton and Jones, HMV 45 POP 919)
Rien que avec c´est 4 références vous pouvez vous donner une idée.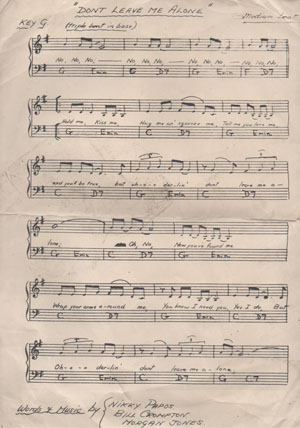 Au USA il reste encore beaucoup a découvre mais sur le vieux continent aussi croyez moi.
Dj Eddie-Cesc

Dj Eddie-Cesc




Messages

: 479


Date d'inscription

: 03/07/2015



Je viens de recevoir un peux plus de lumière sur Nikki Pappas, ni plus ni moins que Dave Travis viens de m´envoyer quelques information, Nikki Papas est/était Chypriotre, dans les années 50s il se fait résident d´Angleterre et il rentre en contacte avec Parlophone Records, pour cette firme discographique il sort les références R-4590 et R-4652, probablement celle si on été produite par George Martin, je continue avec mais recherche et je remercie toutes les personnes qui on fait appelle a mais courrier.
Dj Eddie-Cesc


Dj Eddie-Cesc




Messages

: 479


Date d'inscription

: 03/07/2015



Sujets similaires
---
Permission de ce forum:
Vous
ne pouvez pas
répondre aux sujets dans ce forum