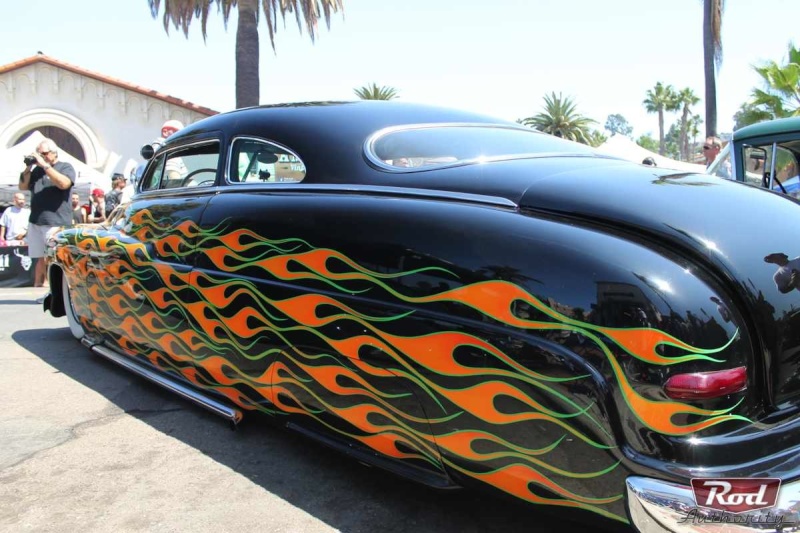 The Mercury is just as much an icon as the '32 Ford is. But there are times when their frequency at shows can numb even the most diehard admirer's palate.
Because of that, it takes a certain flare, soul within the design, and a thorough connection with personal vision to remind us and the rest of the car community why we fell in love with the model in the first place–Jimmy's '49 is certainly one that does just that.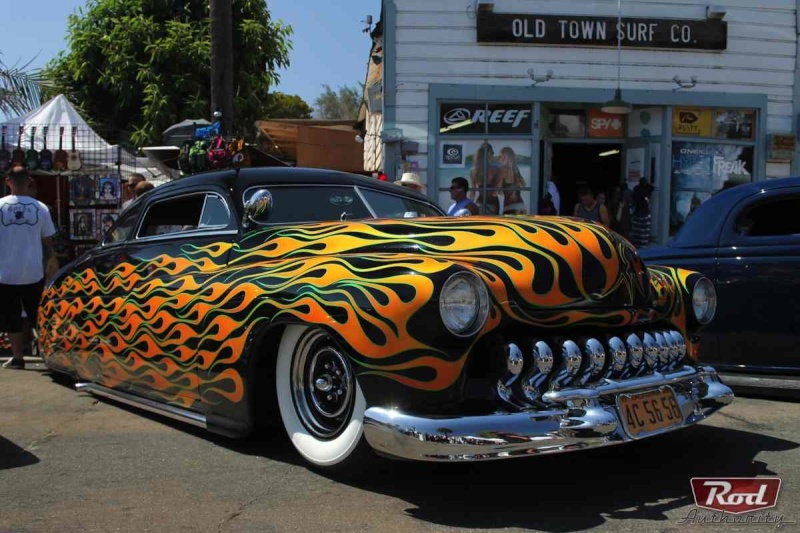 This isn't the first time that we've seen Jimmy's kustom, we've spotted, shot, and included it in several of our past event recaps, but this is the first time that we got to take a few minutes with the owner and learn a little more.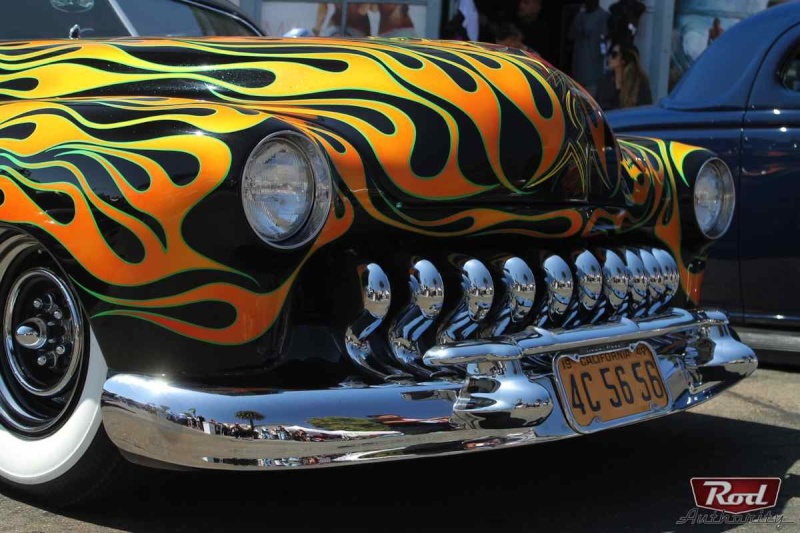 Jimmy is no slouch when it comes to the game of kustomization, he's the owner and operator of Sledsville Hot Rods & Customs out of Riverside, California. Jimmy gave us some background on his company, "We've been in business for about 22 years. We specialize in traditional hot rods and kustoms, mostly Mercurys, but we do it all–20s, 30s, 40s, 50s, and early 60s cars."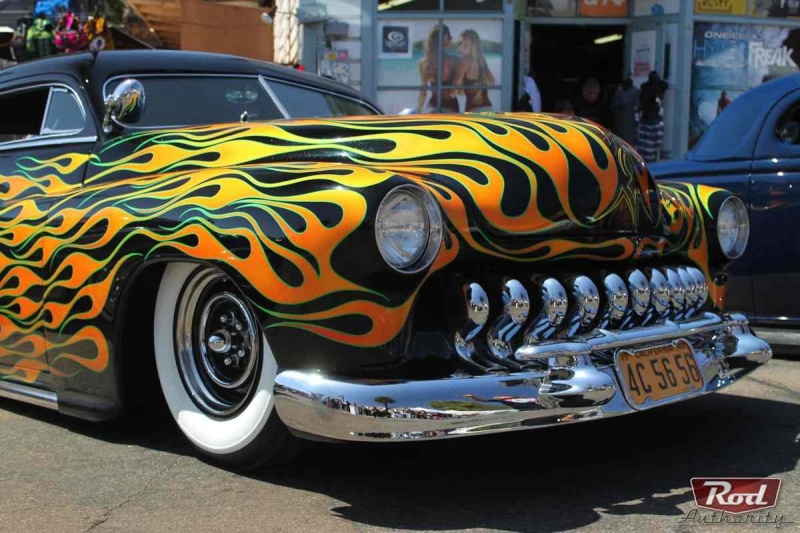 Jimmy came across his '49 in Texas several years back. It was treated to some fine modifications such as the aggressive flames and beautiful chop that Sledsville prides itself on. For such a straightforward idea, traditional flames are easy to botch. Jimmy's flames are tapered just right and envelope his Mercury in such a way that compliment and remind us again of why, not only Mercurys, but flames are timeless.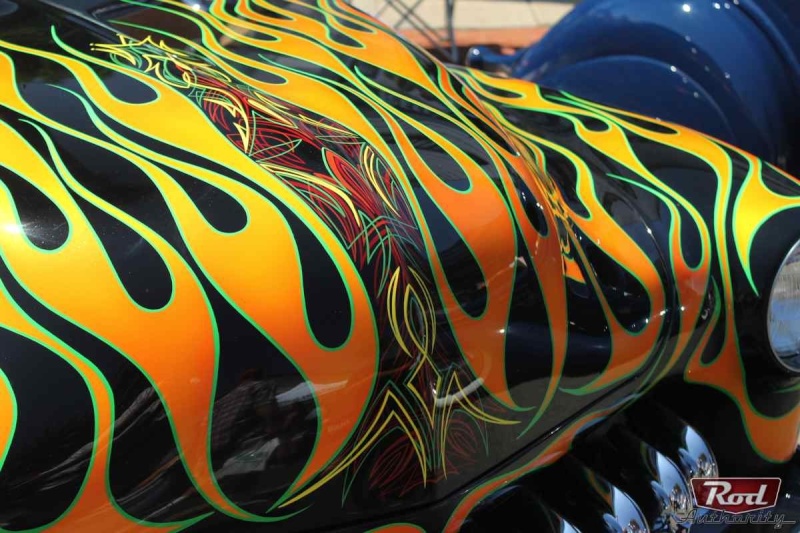 _________________
We don't care the People Says , Rock 'n' roll is here to stay - Danny & the Juniors - 1958
"It's got a pretty big horsepower V8 so it runs real good at 100 mph down the freeway on all days. It has a black on black tuck and roll, a black body, House of Kolor paint, and an eye catching pinstripe job by DA Garcia of DA Designs in Whittier, California."
Sledsville prides itself on being a full service shop and Jimmy informed us that they have the ability and skill to see a full build through minus upholstery. "Our upholsterer is just down the road so he does every car that we build."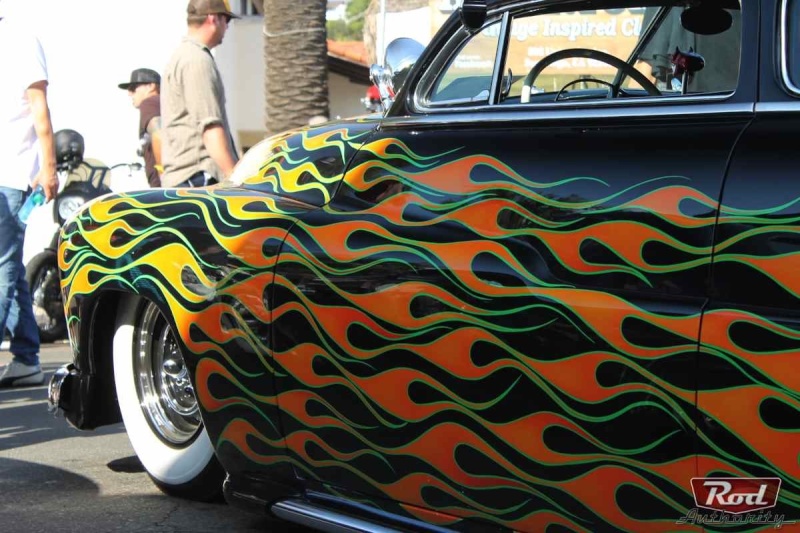 A mid-80s Camaro subframe was mated to the chassis and a late-model GM rearend was installed. Sledsville, specializing in Mercurys, manufactures their own rear suspension setups. That kit is installed on Jimmy's ride. While they also produce a Mustang II setup for the Mercury as well, Jimmy had installed a different front suspension setup prior to the development of Sledsville's. Inside, Jimmy chopped and sectioned the dash of a '52 DeSoto to fit inside his Mercury.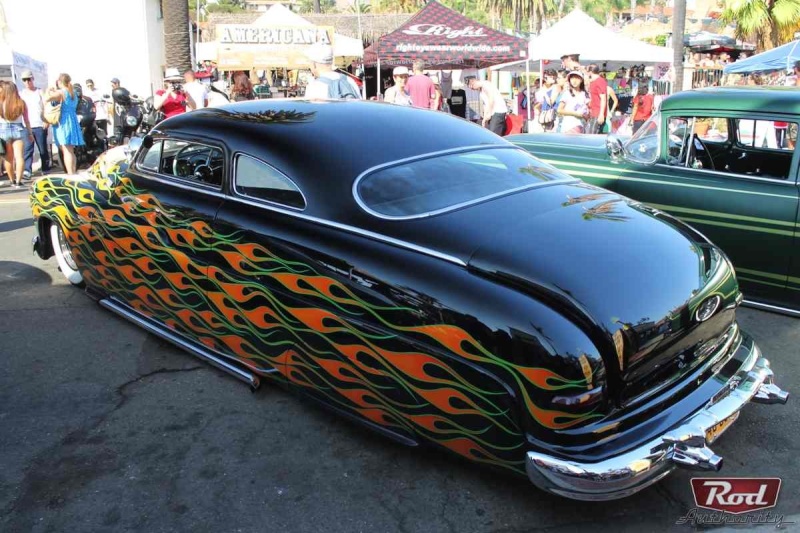 Jimmy's dedication to the preservation and kustomization of the Mercury shines through his personal car. If you're a Mercury owner, who better to entrust your project to than someone who loves them just as much?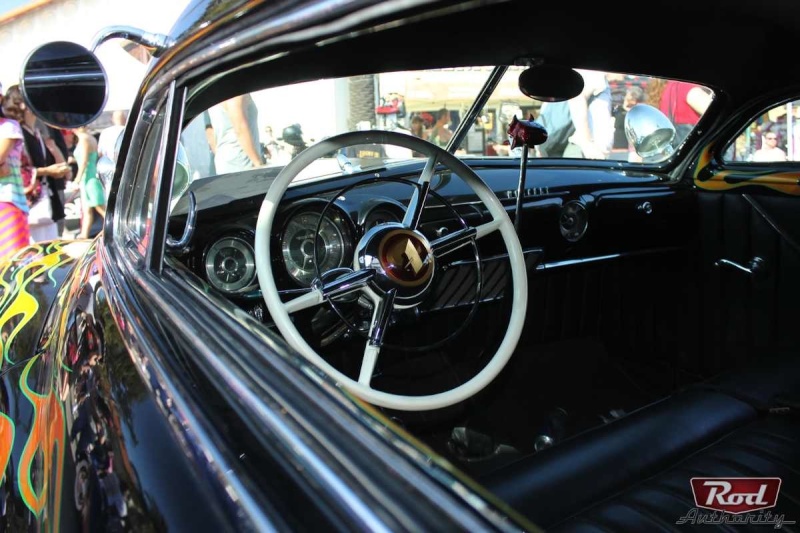 His company is currently in the process of revamping their website to include all of their past features and press, as well as a detailed shop of all their in-house manufactured products. Keep a look out for Sledsville Hot Rods & Customs as well as Jimmy and his killer '49. For more information on the shop's services check out their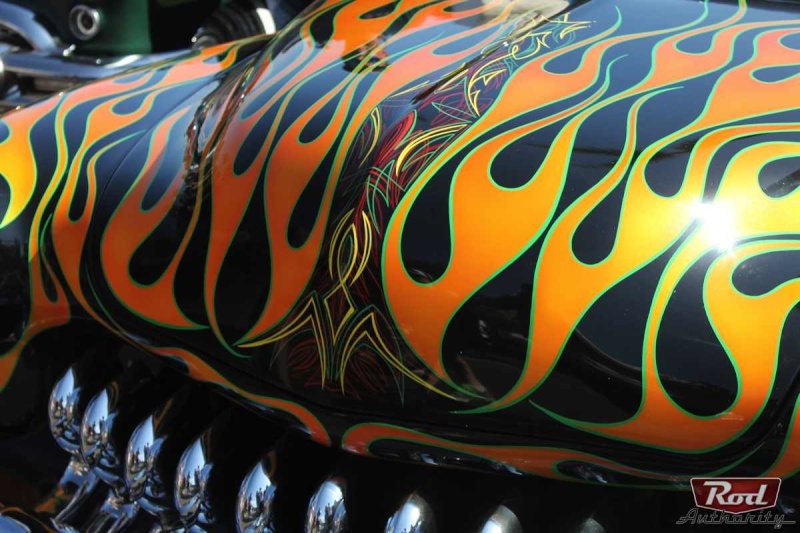 _________________
We don't care the People Says , Rock 'n' roll is here to stay - Danny & the Juniors - 1958

_________________
We don't care the People Says , Rock 'n' roll is here to stay - Danny & the Juniors - 1958
---
Permission de ce forum:
Vous
ne pouvez pas
répondre aux sujets dans ce forum