Not many people have built national-champion show cars in their teens. Then again, Carl Casper wasn't your average 19-year-old. Like many customs of the late '50s, this 1951 Chevrolet was a young owner's first set of wheels, purchased for $300 in 1956, when Carl was 15. He began making modifications even before he was licensed to drive.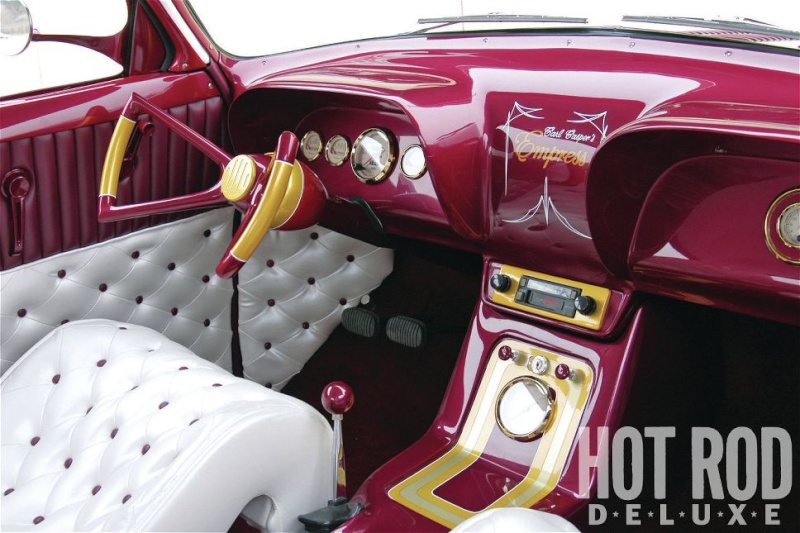 As his only means of transportation, the Chevy was driven throughout the process. Carl's earliest custom touches included frenching the headlights, installing custom taillights, installing lowering blocks, and adding bubble skirts. A combination of great shop teachers and some old pros who befriended Carl enabled him to develop his skills early enough to perform the work himself. Working after school in Art Bowden's upholstery shop with Chuck Kimball taught Carl the art of fine trim work. During Midwestern winters, the skirts and lowering blocks were removed to restore room for the tire chains that enabled driving in the snow.
While these early modifications garnered plenty of attention around Flint, Michigan, Carl always had his sights set higher. So, like all great customizers, he continued to design and modify the car until it was a full custom. Driving in those brutal Flint winters led to several fender-benders with fellow motorists who slid into the custom. Rather than looking at this as a problem, Carl used it as an excuse and inspiration to further modify the damaged panels, with help and guidance from master-metal-worker Jack Florence. By 1960, the car had evolved in stages from a six-cylinder driver to a mild custom and, finally, to the 283 Corvette-powered Exotic Empress that debuted to raves in that year's big Detroit show. Soon after, the full custom became known throughout the car-show world as simply the Empress.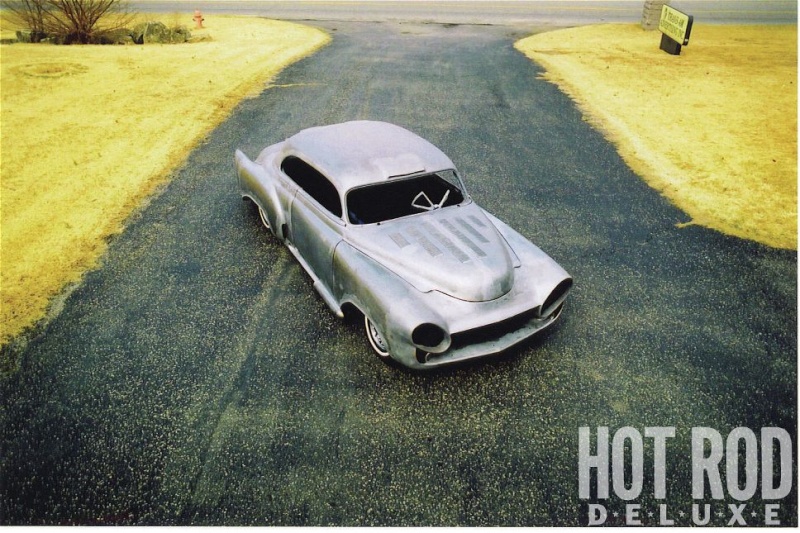 The young customizer's career got a big boost when Car Craft editors selected the Empress  
One of the most-decorated customs of all time, the Empress was named Best in Show at Don Ridler's Detroit event in 1960, Best in Show at the first Cobo Hall Autorama in 1961, and NHRA's National Custom Car Champion of 1961. Making that feat even more impressive is the fact that its builder was still just a young kid. Shortly after the car appeared on the cover of Car Craft's Top Ten Customs issue in 1963, however, a personal tragedy prompted the kid to put his car in storage. It would remain untouched and out of sight for 41 years.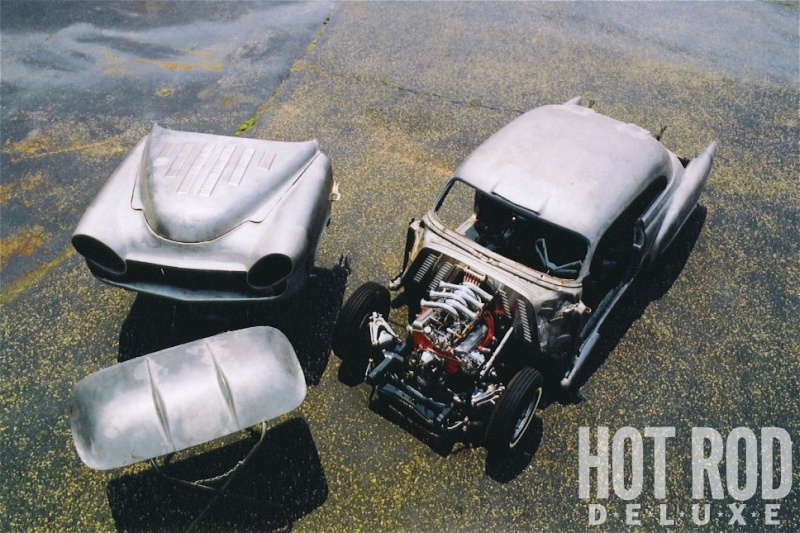 In 2004, friends finally convinced Carl to return the Empress to its former glory. The car underwent a complete restoration. Carl enlisted the help of friends Pat Keating, Glen Miller, Steve Davidson, and Mike Taylor for the revival. Ever the customizer, Carl couldn't resist the temptation to make a few changes along the way, but the Empress is very close to its 1963 configuration. The entire group was amazed to hear the 283 fuelie motor fire to life after sitting for decades. Carl personally stitched a new interior and painted the gold scallops and custom-blended, magenta pearl urethane, which was computer-matched to the original color that Carl mixed in 1962. 
One year after a stunning sneak preview in bare metal at Carl's annual Louisville show in 2005, the Empress returned as you see it here, fully finished. The car is a living, breathing tribute to the golden age of customs, indoor car shows, and customizers. Fifty-seven years ago, Carl Casper could not have imagined the path that his first car would pave for him. Some milestones along that road are recalled in this article.
Read more:
http://www.hotrod.com/hotroddeluxe/1311_1951_chevy_styleline_deluxe/
Dernière édition par Predicta le Ven 1 Mai - 7:32, édité 1 fois

_________________
We don't care the People Says , Rock 'n' roll is here to stay - Danny & the Juniors - 1958

_________________
We don't care the People Says , Rock 'n' roll is here to stay - Danny & the Juniors - 1958

_________________
We don't care the People Says , Rock 'n' roll is here to stay - Danny & the Juniors - 1958

_________________
We don't care the People Says , Rock 'n' roll is here to stay - Danny & the Juniors - 1958

_________________
We don't care the People Says , Rock 'n' roll is here to stay - Danny & the Juniors - 1958

_________________
We don't care the People Says , Rock 'n' roll is here to stay - Danny & the Juniors - 1958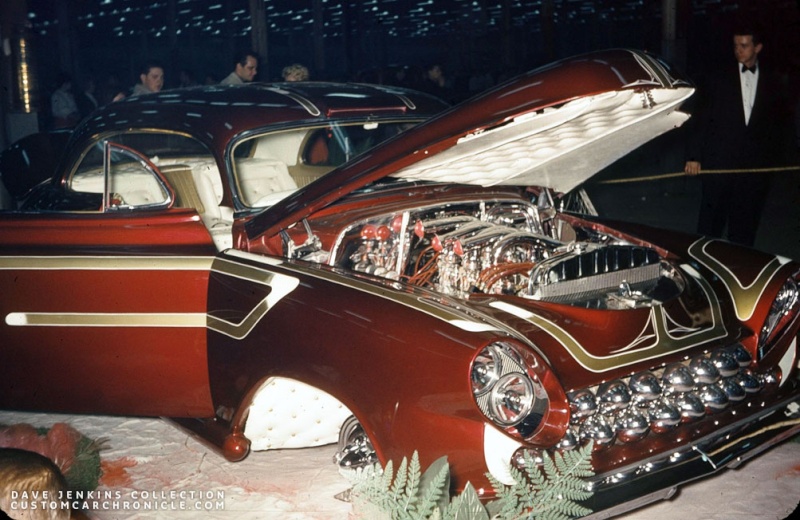 _________________
We don't care the People Says , Rock 'n' roll is here to stay - Danny & the Juniors - 1958

_________________
We don't care the People Says , Rock 'n' roll is here to stay - Danny & the Juniors - 1958
---
Permission de ce forum:
Vous
ne pouvez pas
répondre aux sujets dans ce forum