De 1955 à 1957 les Cadets est l'un des groupes vocaux les plus populaires aux USA. Le groupe se compose de Willie Davis, Aaron Collins, "Dub" Jones, Prentice Moreland (présent que dans les enregistrements studios) et le manageur et baryton Loyld McCraw. Ils ont enregistrer leurs titres sur le label modern, qui fait aussi enregistrer les membres sous le nom de The Jacks (Deux groupes qui n'en sont qu'un!!!)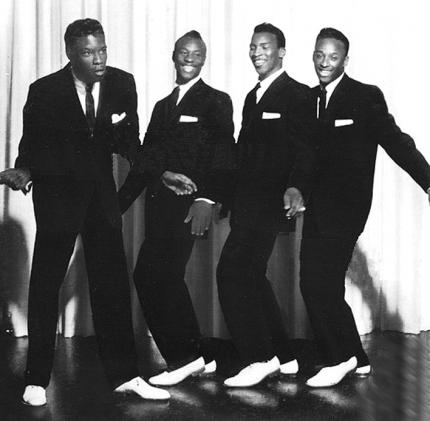 En 1955 ils enregistrent
"Don't be angry"
(reprise de Nappy Brown gros hit de l'année),
Why don't you write me
,
I cried
qui sera couplé sur un single avec
Fine lookin' woman
, le second simple réuni  
Hey little girl
et
If it is wrong
.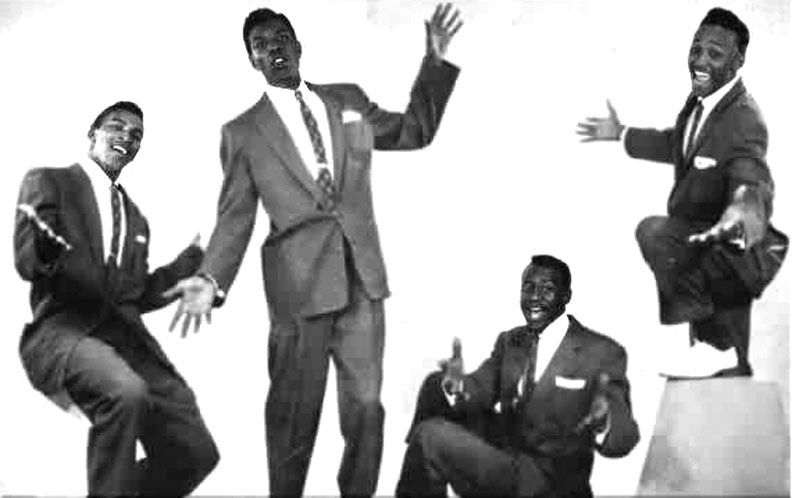 L'année 1956 est capitale pour Modern et les Cadets, c'est celle de leur méga tube "
Stranded in the Jungle
" (qui est une reprise des Jayhawks réalisé 2 mois avant) c'est un fantastique doo wop rhythm and blues avec ambiance jungle évidemment. Ils profitent du vent favorable pour enregistrer
Dancin' dan
couplé avec
I got loaded
, ils enregistre aussi  l'inédit "
Memories of you
(présent sur l'album relic) et dans le style de Jesse Belvin,
I'll be spinning
(reprise de Johnnie and Joe) qui sera couplé avec
Fools rush in
,  et la ballade "
Heaven help me
".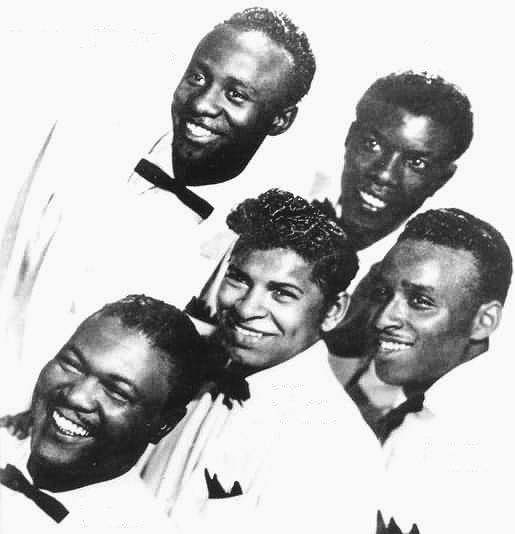 En Février 1957 sort leur album "
Rock and rollin' with the Cadets
" qui sort sur la filiale Crown records, ils en profitent pour enregistrer
Pretty Evey (Evelyn)
avec un rhythm Calypso couplé avec
Run jamaica run
. En Août 1957 ils sortent
Hands across the table
avec Will "Dub" Jones en bass leadeur qui sera couplé avec Ring Chimes. En 1958 le groupe se sépare mais en nous laissant quelques faces réunissant des influences jump, calypso et ballades rhythm and blues. L'ensemble de ces enregistrements plus d'autres sont présents sur l'album Relic "
The Cadets Greatest hits
"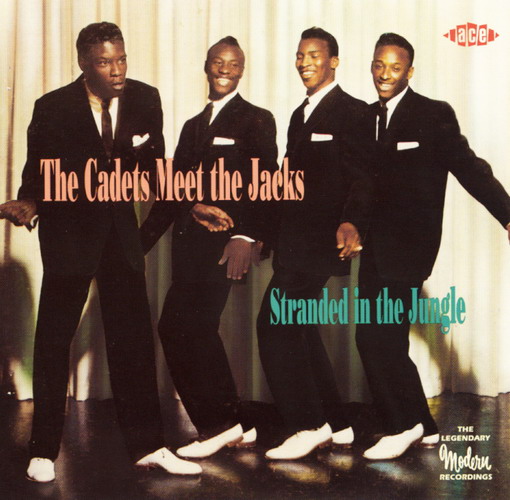 Dernière édition par Predicta le Jeu 14 Aoû - 17:05, édité 1 fois

_________________
We don't care the People Says , Rock 'n' roll is here to stay - Danny & the Juniors - 1958

_________________
We don't care the People Says , Rock 'n' roll is here to stay - Danny & the Juniors - 1958

_________________
We don't care the People Says , Rock 'n' roll is here to stay - Danny & the Juniors - 1958

_________________
We don't care the People Says , Rock 'n' roll is here to stay - Danny & the Juniors - 1958

_________________
We don't care the People Says , Rock 'n' roll is here to stay - Danny & the Juniors - 1958

_________________
We don't care the People Says , Rock 'n' roll is here to stay - Danny & the Juniors - 1958

_________________
We don't care the People Says , Rock 'n' roll is here to stay - Danny & the Juniors - 1958

_________________
We don't care the People Says , Rock 'n' roll is here to stay - Danny & the Juniors - 1958

_________________
We don't care the People Says , Rock 'n' roll is here to stay - Danny & the Juniors - 1958

_________________
We don't care the People Says , Rock 'n' roll is here to stay - Danny & the Juniors - 1958
Sujets similaires
---
Permission de ce forum:
Vous
ne pouvez pas
répondre aux sujets dans ce forum