Bobby Freeman est une des figures marquantes du rock n'roll noir de la fin des fifties et du début des sixties. Bobby est originaire de San Fransisco, il commence sa carrière à l'age de 14 ans au sein des Romancers puis au sein des West Coast Vocaleers.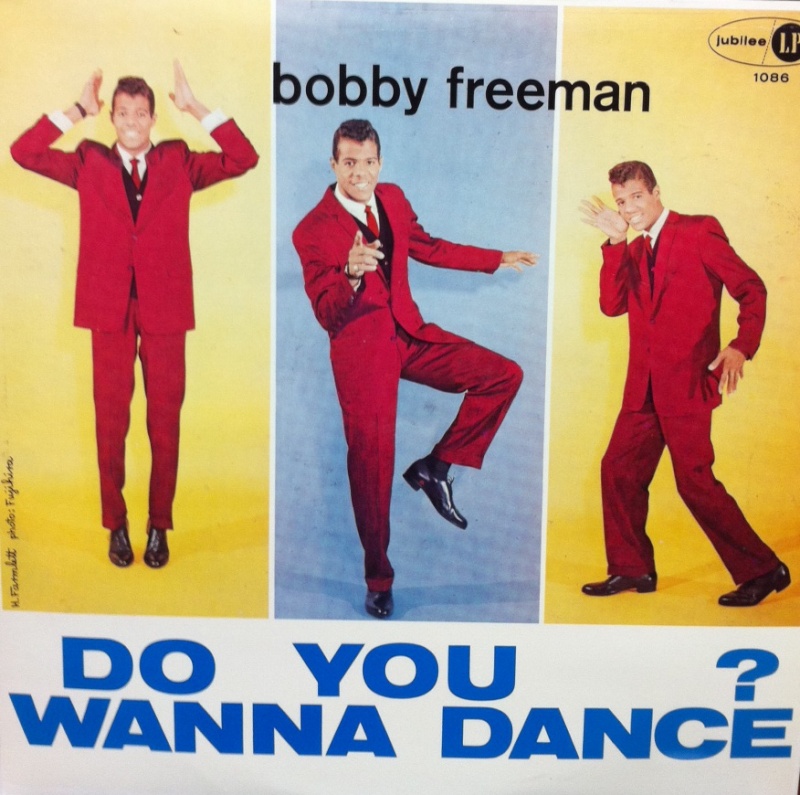 En 1958 il obtient son premier méga tube avec 
Do you wanna dance
, ce titre restera longtemps classé dans les charts Rhythm and blues et Pop. Il obtiendra également cette même année deux autres tubes avec un autre rock  "
Betty lou got a new pair shoes
et le médium
Need your love
.  Par la suite il devra attendre 1964 pour atteindre de nouveau le sommet des charts avec
C'mon and swim
.
Un tel succès va  pousser Jubilee records à sortir un lp de Bobby ce sera le
Do you wanna dance
Jubilee 1086 qui contient non seulement son tube
Do you wanna dance
mais aussi une série de petites perles du rock n'roll noir et de ballades rhythm and blues comme
When you're smiling, Little girl do you understyand, Edd tide, Mardi gras rock, A love to last a lifetime, On the sunny side of the street, I believe, Responsible, Because of you, Good lovin' is what i need
et
You'll never walk alone
.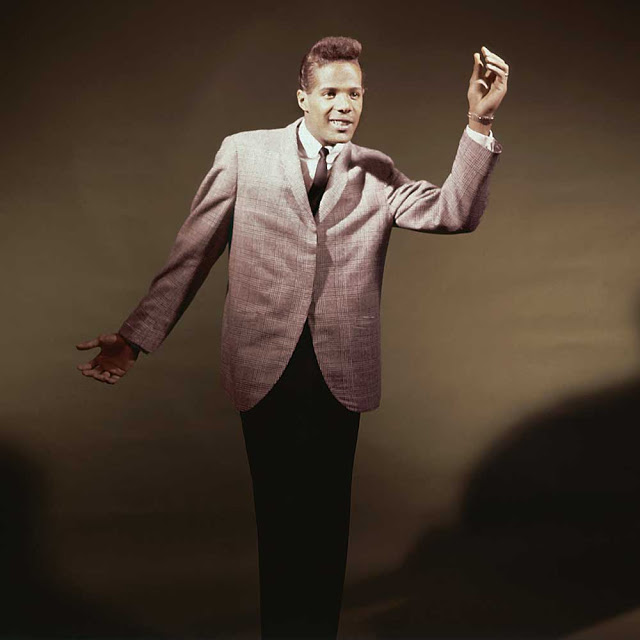 _________________
We don't care the People Says , Rock 'n' roll is here to stay - Danny & the Juniors - 1958
Bobby Freeman (born June 13, 1940) is an African-American soul singer, songwriter, and record producer who recorded for the Autumn Records label in San Francisco, California. He is best known for his 1958 hit "Do You Want To Dance?" and his 1964 Top Ten hit "C'mon and Swim". "Do You Want To Dance?" was covered later (as "Do You Wanna Dance") by Del Shannon, The Beach Boys, Bette Midler, John Lennon, Cliff Richard, The Mamas & The Papas and the Ramones. "C'mon and Swim" was written and produced by twenty-year-old Sylvester Stewart, later known as Sly Stone. In 1964, Bobby Freeman played nightly at the Condor Night Club in San Francisco where Carol Doda performed her topless Go-Go dancing shows.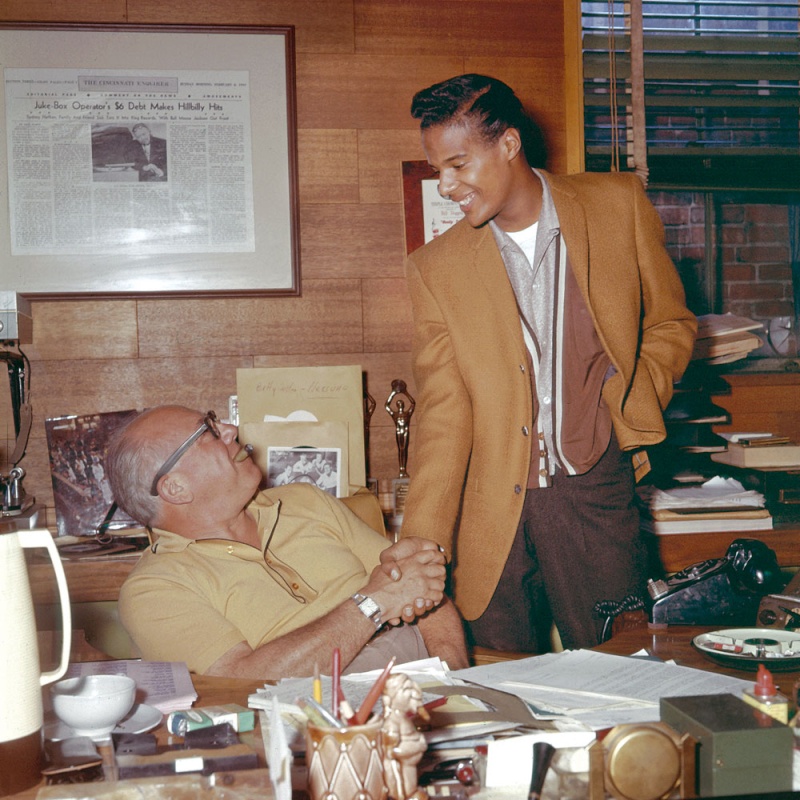 Freeman began his recording career at age 14 with the Romancers who recorded briefly on the Dootone label. At 17, he scored a hit with "Do You Want To Dance?" and appeared on the pop charts with various follow-ups through 1961. In 1964, he was back in the Top Ten with the dance-craze hit "C'mon and Swim", which reached #5. The craze had cooled by the time he released his follow-up "S-W-I-M", but he continued to tour widely over the next few years. Mainly supporting himself as a singer in strip clubs by the late 1960s, he released another single in 1974 on Touch Records, but it met with little commercial success. He has performed at the Bay Area Music ("Bammy") Awards in recent years.

_________________
We don't care the People Says , Rock 'n' roll is here to stay - Danny & the Juniors - 1958

Bobby Freeman "Do You Wanna Dance" (1958)

_________________
We don't care the People Says , Rock 'n' roll is here to stay - Danny & the Juniors - 1958

_________________
We don't care the People Says , Rock 'n' roll is here to stay - Danny & the Juniors - 1958

_________________
We don't care the People Says , Rock 'n' roll is here to stay - Danny & the Juniors - 1958

_________________
We don't care the People Says , Rock 'n' roll is here to stay - Danny & the Juniors - 1958

_________________
We don't care the People Says , Rock 'n' roll is here to stay - Danny & the Juniors - 1958

_________________
We don't care the People Says , Rock 'n' roll is here to stay - Danny & the Juniors - 1958
---
Permission de ce forum:
Vous
ne pouvez pas
répondre aux sujets dans ce forum