Al Roberts Jr. est comme Hank C Burnette un artiste compositeur et interprète de rockabilly qui joue de tout les instruments et s'enregistre dans son studio personnel qui met en place à son domicile à Stantmore (UK).  
Son unique  lp
Rockabilly Guitar Man
 enregistré en Avril et Juin 1978  (Frog records Frog 001) contenant 15 titres écrit par  Robert  est non seulement réussi au niveau instrumental et de la production,  mais également composé en grande partie de rock et rockabilly rapides ce qui ne gâche rien bien au contraire.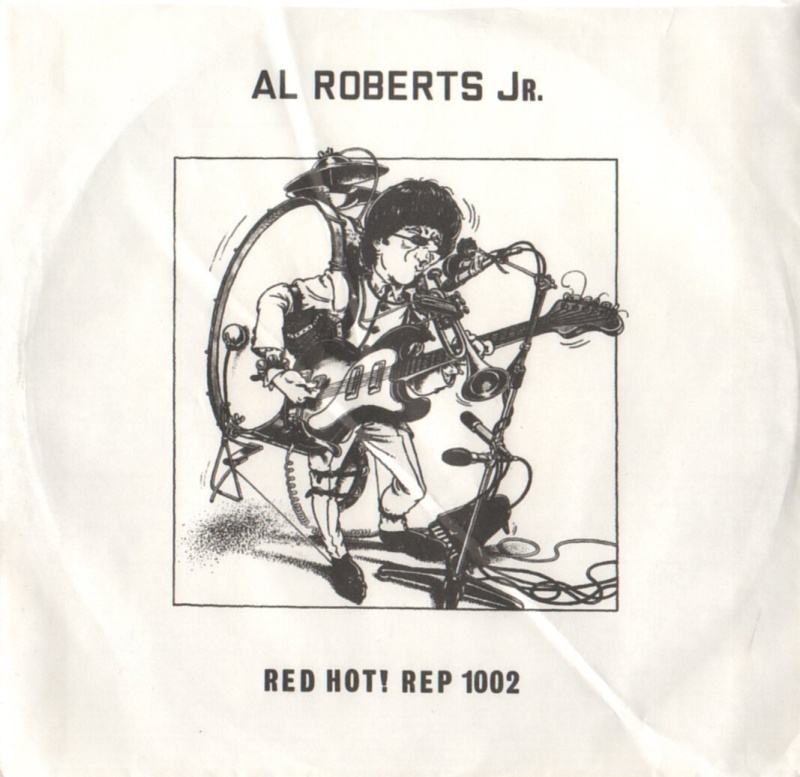 On n'y trouve les titres
Telephone rock, Too N..n..n.. nervous rock, Rock 'n'roll is oh so fine, First high school love, Too wrecked to rock, Jailbat, Crazy rock, My Gran' pappy don' smoke no grass, U.F.O. Rock 'n' roll, Rhythm and rock, Walkin' the cat (Instrumental), She put the hurt on me, rockabilly guitar man
et
Rockin' in egypt
.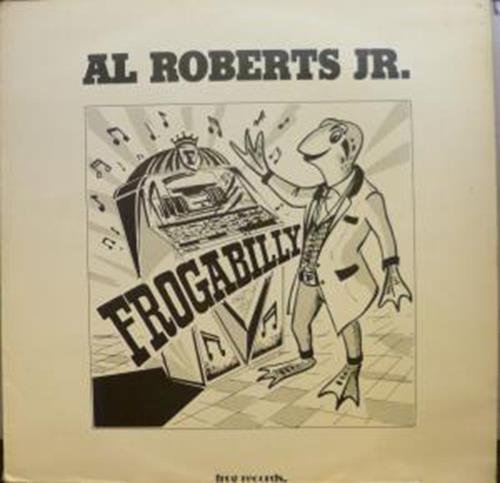 Le style n'est pas sans rappeler le son des groupes teddy boys UK (Crazy Cavan, Flying Saucers...) , mais avec en plus une belle pincée de rockab américain de chez Rollin' rock ou  de Hank Mizzell.
Al Roberts Jr. was a rockabilly character created by Bob Clifford, a native of the backwoods of Middlesex, England. Hello, It's Really Me collects everything Roberts recorded -- the Rockabilly Guitar Man and Frogabilly albums -- in the late '70s and contains a little fictional story about his face. Like most self-conscious in-jokes, this one falls on its face because its jokes are too obvious and stupid, and there isn't much musical muscle behind the "laffs." It's a curiosity that may appeal to rockabilly completists, but even they might find that Roberts' tongue is a little too far in his cheek.

_________________
We don't care the People Says , Rock 'n' roll is here to stay - Danny & the Juniors - 1958

_________________
We don't care the People Says , Rock 'n' roll is here to stay - Danny & the Juniors - 1958

_________________
We don't care the People Says , Rock 'n' roll is here to stay - Danny & the Juniors - 1958

_________________
We don't care the People Says , Rock 'n' roll is here to stay - Danny & the Juniors - 1958

_________________
We don't care the People Says , Rock 'n' roll is here to stay - Danny & the Juniors - 1958

_________________
We don't care the People Says , Rock 'n' roll is here to stay - Danny & the Juniors - 1958

_________________
We don't care the People Says , Rock 'n' roll is here to stay - Danny & the Juniors - 1958
---
Permission de ce forum:
Vous
ne pouvez pas
répondre aux sujets dans ce forum