Page 3 sur 3 •
1, 2, 3
LaDawri Daytona fiberglass kit car body that was built some time in the late 1950's or early 1960's in California. I believe this body was mounted on a Henry J chassis for a while many years ago. There is no chassis with this body today. It is mounted on a roll around cart that will go with this body. This body is sitting about 3 inches lower on the cart than it would be on a typical chassis.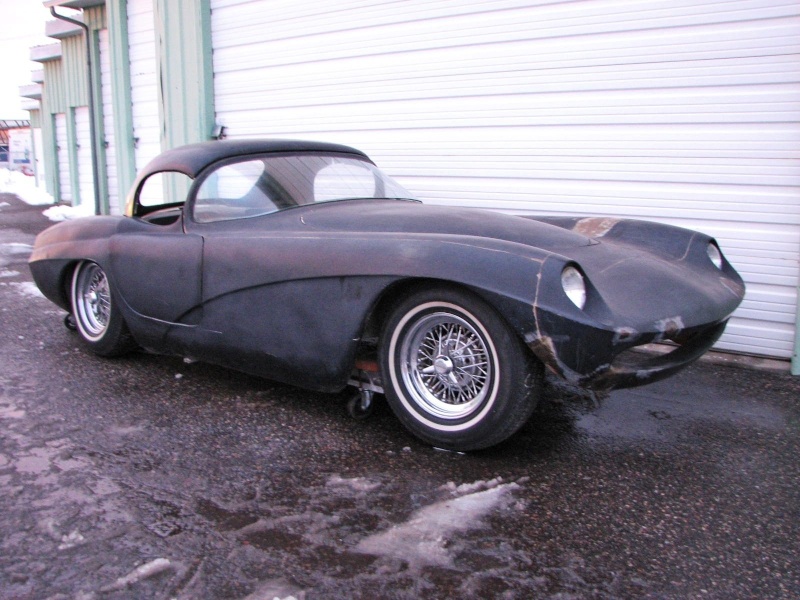 The last photo of this listing shows a completed red Daytona with Halibrand style wheels and with no hardtop. That photo is NOT of the body I am offering here. It is only shown here so you can see how stunningly beautiful the completed Daytona can actually be. I have other photos of completed Daytonas if you want me to email them to you. One is a red race car with a roll bar and a wide white stripe down the center of the car. Another photo shows a gold street driven car while another photo is an original black & white LaDawri promotional photo from the late 1950's or early 60's.
I accidently ran across this gorgeous roadster body a few years ago here on eBay. I had no idea that LaDawri bodies even existed until that time. At that time I had a Kellison J3 coupe body and was looking here on eBay for Kellison items and information. Thank goodness the seller of this body listed Kellison in the title of his listing. Otherwise, I most likely would never have owned this very special body. I had dreamed of building a beautiful roadster using this body but I have over 200 collector vehicles right now so I decided that is too many and decided to list some of the more interesting ones here on eBay for the world to enjoy. This is the only fiberglass kit car body I have at this time. I will be adding more vehicles here over the next couple of weeks as time permits. Please be sure to look at my other listings.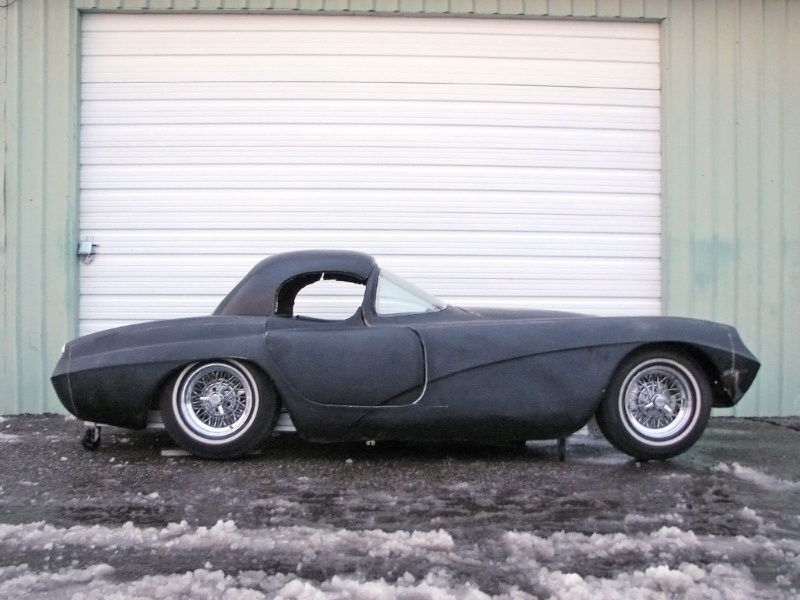 The very rare original hardtop, both doors, the hood, the trunk lid, the lights, the windshield and some loose door hinge and latch hardware are included with this body. I have seen three Daytona bodies like this offered over the last three years or so but none of them included the rare hardtop shown on this body. I suspect anyone buying a LaDawri body to use on a race car would have no use at all for a hardtop. That combined with the fact that they are very fragile makes the hardtop a rare item today. The tail lights are from a 1950 Buick and I have 3 NOS lenses for those lights. I believe the door hinges and latches and also from a Buick of around 1950 vintage but I am not sure about that.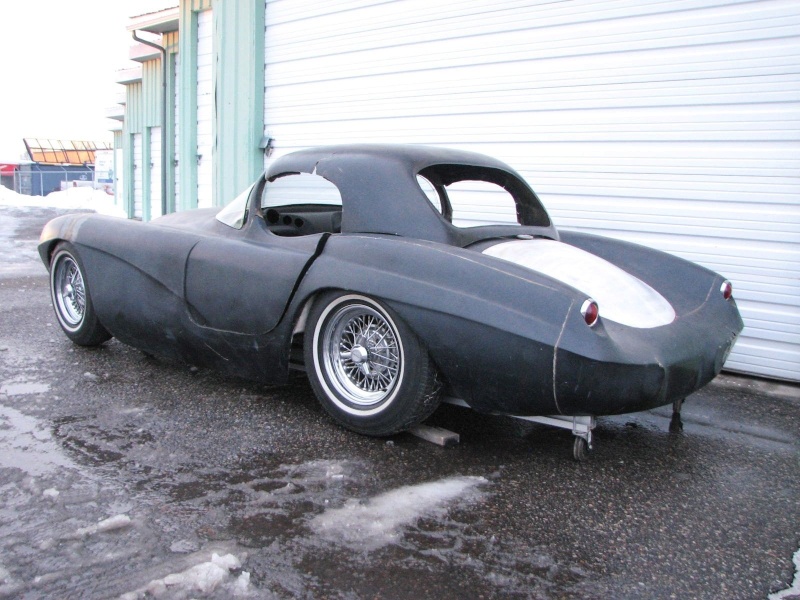 The clear un-tinted and un-shaded windshield shown in this body seems to fit fine but it is not installed yet and I do not have the rubber gasket used to hold it in place. The windshield shown here has some significant scratches in it due to being miss-handled at some time in the past and really should be replaced. It has the number W407 etched into the center of the bottom. I called a local windshield shop and he said that windshield is from a 1955 to 1959 Chevrolet or GMC pickup or truck.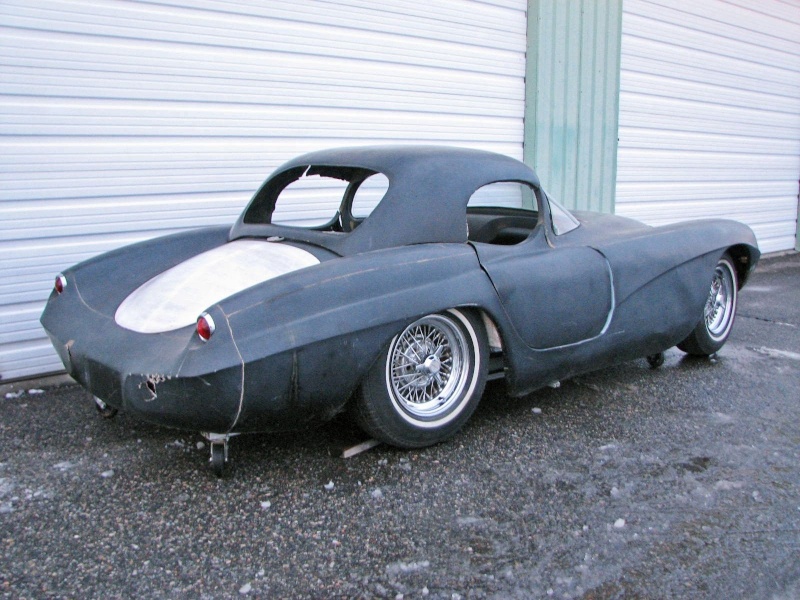 LaDawri Coachcraft was founded by Leslie Albert Dawes in British Columbia, Canada in 1956 and is credited with making Canada's first fibreglass car, the LaDawri Cavalier. The company moved to the United States in 1957 where it became one of the largest fiberglass sports car body companies during the rebody/specials craze of the 1950s and 1960s. The company ceased operations in 1965. Its name came from a combination of L A Dawes and his friend Don Wright. Dawes was born on 7 July 1933 and died in 2002.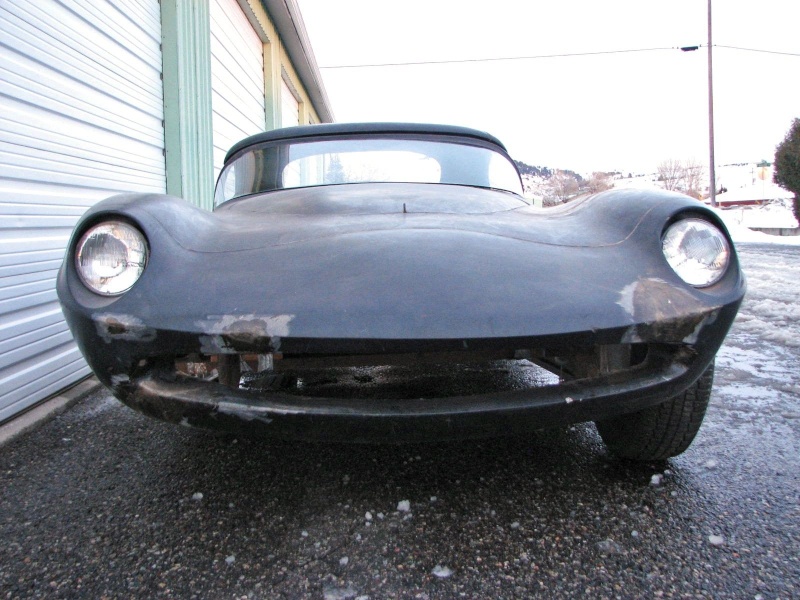 Les Dawes began a small fiberglass manufacturing business in early to mid fifties. Dawes made fiberglass body shells McCulloch a golf carts. During his spare time, Les designed a fiberglass bodied sports car, from an idea he is said to have had in the late 1940s. This car became the Cavalier.

_________________
We don't care the People Says , Rock 'n' roll is here to stay - Danny & the Juniors - 1958
The Cavalier model was first shown at the Pacific National Exhibition in Vancouver in 1956. Dawes intention was to sell the car in both Canada and the United States. In 1957 the company moved to Long Beach and later Los Alamitos, California. The Cavalier, renamed Conquest, was featured on the cover of Road and Track magazine in July 1957.[2] The Conquest and the later Daytona were among the most popular models offered with a wheelbase of 100". The Conquest was a two-seat open roadster and was followed in 1958 by the Quest, a smaller version to fit smaller chassis.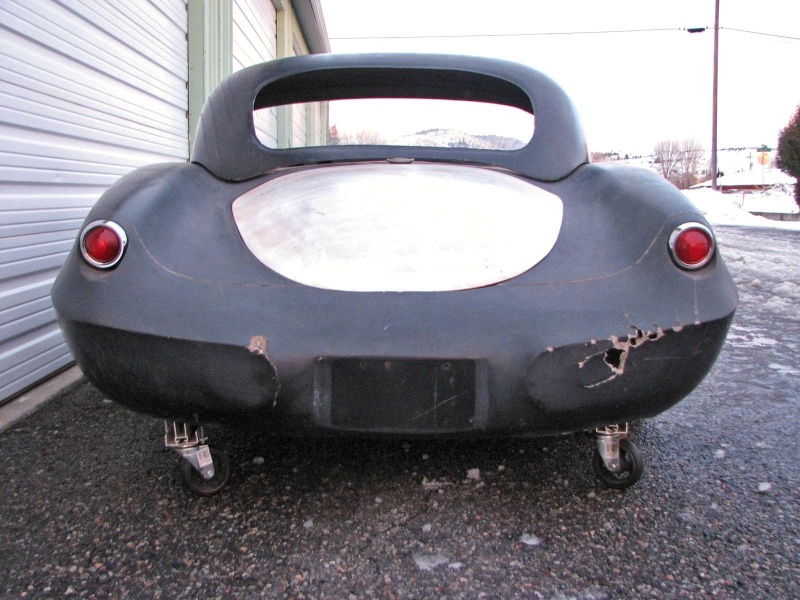 The 1958 Daytona and the smaller Sebring were similar to the Conquest/Quest but with a single grill opening and front end styling. All the LaDawri roadster models had optional removal hardtops.
The Victress Manufacturing Company was founded in California in 1952. Its first model, the S1A was designed by Hugh Jorgensen, a Los Angeles Art Centre graduate, and William "Doc" Boyce-Smith in either 1951 or 1952. Jorgenson also designed the S4. The S1A was fitted on a variety of chassis. However those from the factory were built on either a Ford or a custom chassis from Mameco Corp. They usually had small-block Chevrolet engines. The S1A featured in the 1954 movie Johnny Dark which starred Tony Curtis and Piper Laurie.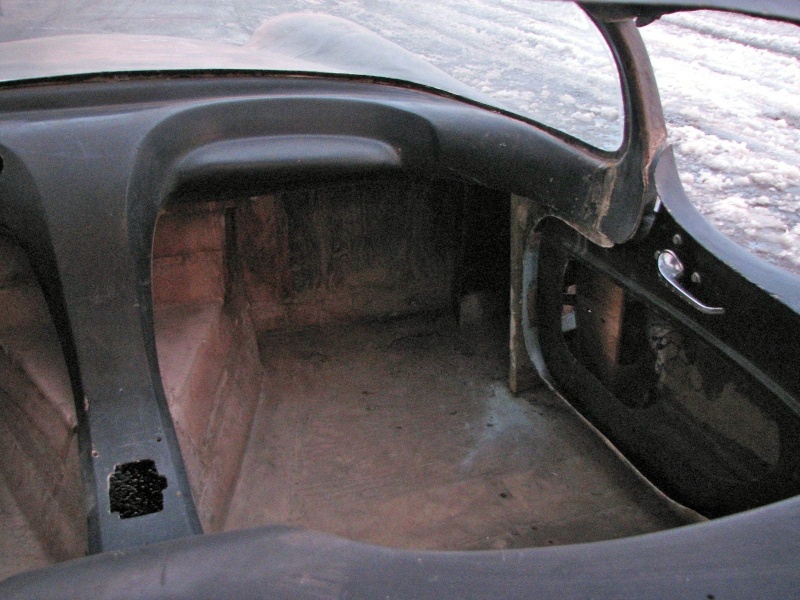 In 1954 Merrill Powell acquired 49 percent of Victress and joined the company. A design student, Powell, designed the C2 and C3. The C2 came out in 1954 and the C3 in 1955. Less than 50 Victress coupes were sold in the 1950s, but the other models did well. The sole Victress distributor was Hellings Co of Vanowen St, North Hollywood.
In 1958 Victress was approached by George Lippincott Sr. of the Nic-L-Silver battery company to create a fiberglass body for a battery powered sports car. Lippincott wanted Victress to create body using existing Victress body parts, with some subtle changes. Hugh Jorgensen, took charge of the body design which was based around the S4. Named the Pioneer, the car debuted at the 1959 Los Angeles County fair.
By 1961 Victress had too much government contract work to be able to concentrate on car bodies. They were also contracted to make the Olympic rings for the Squaw Valley Winter Olympics. Its moulds were sold to Les Dawes (LaDawri) who rebadged the Victress as LaDawri and renamed the models.

_________________
We don't care the People Says , Rock 'n' roll is here to stay - Danny & the Juniors - 1958

_________________
We don't care the People Says , Rock 'n' roll is here to stay - Danny & the Juniors - 1958

_________________
We don't care the People Says , Rock 'n' roll is here to stay - Danny & the Juniors - 1958

_________________
We don't care the People Says , Rock 'n' roll is here to stay - Danny & the Juniors - 1958

_________________
We don't care the People Says , Rock 'n' roll is here to stay - Danny & the Juniors - 1958
Page 3 sur 3 •
1, 2, 3
---
Permission de ce forum:
Vous
ne pouvez pas
répondre aux sujets dans ce forum