Ma femme m'a ramener ce livre encore emballé (grand format d'une très belle qualité de reproduction) d'une solderie pour un prix défiant toute concurrence. Les photos et commentaires viennent d'Amazon et du site de l'éditeur.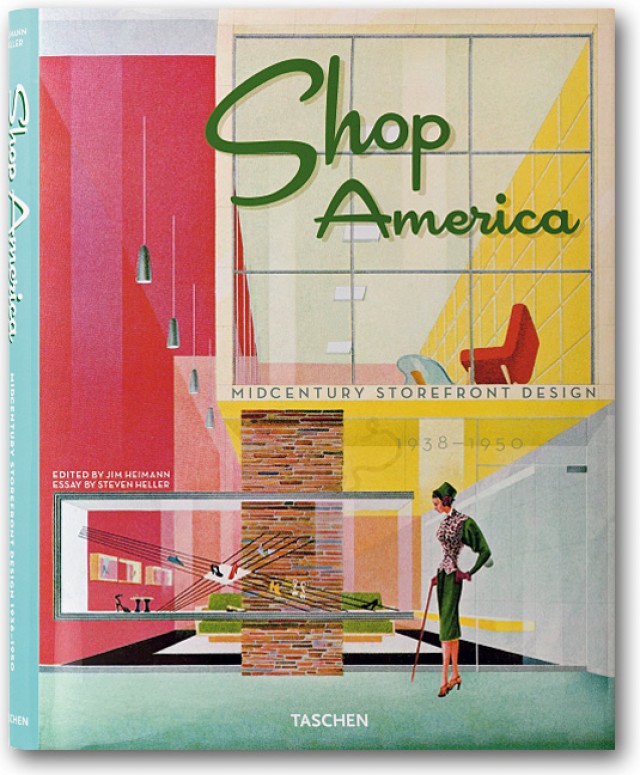 Dans l'Amérique d'après-guerre, tout semblait tendre vers un futur merveilleux et étincelant. L'optimisme et l'opulence s'immisçaient absolument partout, de la conception automobile à l'architecture, inondant le design de courbes et de plans plus grands que nature. La devanture des magasins de l'époque est un indicateur particulier de ce phénomène, incarné dans ce livre par une importante collection d'illustration de vitrines entre 1938 et 1950. Ces spectaculaires et souvent grandioses plans de magasins de chaussure, d'épiceries, de salons de beauté, de boulangeries et plus encore sont le souvenir d'une époque où les commerces étaient les mausolées - impressionnants et même un peu intimidants parfois, comme pouvait l'être le futur - autour desquels se réunissait la clientèle américaine. En plus d'une large sélection de dessins, ce livre renferme des photographies en noir et blanc de magasins actuels conçus dans le style des plus anciens.
L`éditeur: Jim Heimann est éditeur à Los Angeles pour TASCHEN Amérique et l'auteur de nombreux ouvrages sur l'architecture, la pop culture et l'histoire d'Hollywood dont la série bestseller All-American Ads.
L'auteur: Steven Heller est directeur artistique de New York Times Book Review et codirecteur du programme MFA/Design de la School of Visual Arts. Il est également l'auteur de plus de cent ouvrages sur le design, la culture populaire et l'art satirique. En plus de ses contributions à plus de douze titres TASCHEN, il a récemment publié les ouvrages Design Literacy Second Edition, Stylepedia, ainsi que The Education of a Graphic Designer. À propos de l'auteur:
Steven Heller est coprésident de la filière «School of Visual Arts MFA Designer as Author». Directeur artistique du New York Times pendant 33 ans, rédacteur de la colonne «Visuals» de la New York Times Book Review, il est en outre l'auteur de 120 livres sur le graphisme, l'illustration et la caricature politique.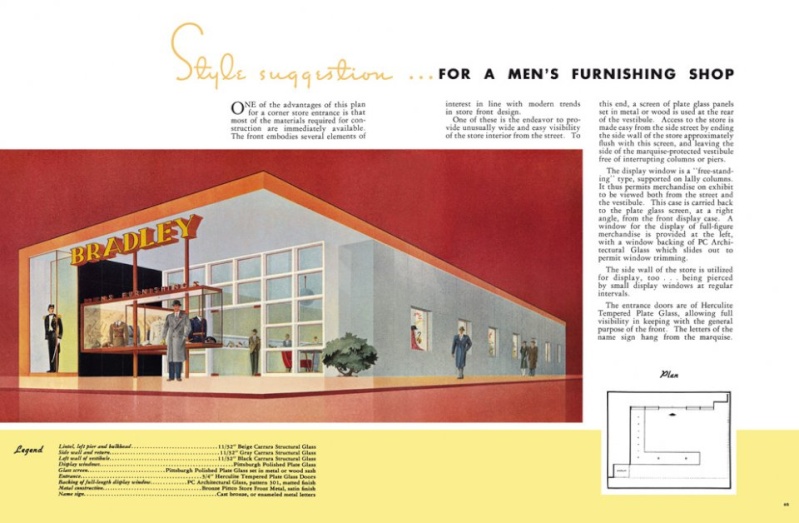 À propos de l'éditeur:
L'anthropologue culturel et expert en design graphique Jim Heimann est directeur d'édition pour TASCHEN à Los Angeles. Il est également l'auteur de nombreux livres sur l'architecture, la culture pop et l'histoire de la côte ouest, de Los Angeles et d'Hollywood. Son incomparable collection privée de curiosités a déjà été exposée dans plusieurs musées à travers le monde et publiée dans des dizaines d'ouvrages.

_________________
We don't care the People Says , Rock 'n' roll is here to stay - Danny & the Juniors - 1958
Un vent d'opulence et d'optimisme a soufflé en Amérique entre 1938 et 1950. A cette époque, les marques s'affichent à tous les coins de rue de façon démesurée. Des projets spectaculaires sortent alors de terre, des magasins de chaussures, des salons de beauté ou des boutiques de prêt-à-porter prolifèrent à volonté, reflets d'une période florissante. Shop America porte un regard sur cette Amérique marchande via une importante collection de dessins de vitrine réalisés à la main et des photographies d'époque, le tout accompagné d'un texte explicatif en anglais."
— Chausser Magazine, Paris, France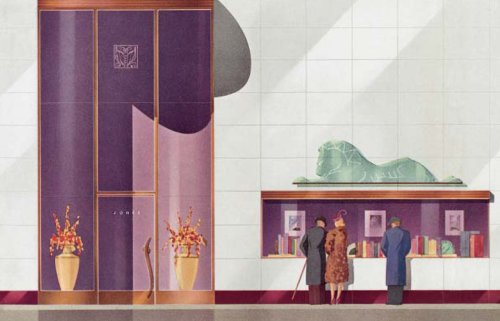 Dans un ouvrage paru aux éditions TASCHEN, Shop America, on découvre une impressionnante collection de dessins de vitrine, réalisés à la main, qui nous content l'histoire du consumérisme entre 1938 et 1950.(…) Regard sur une période exceptionnelle de l'histoire, Shop America nous dévoile les mystères et premiers désirs de séduction de l'Amérique marchande. Et à y regarder de plus près, on reprendrait bien quelques cours de travaux pratiques."
— Artravel, Paris, France
"The beauty of this book is that it shows us a part of history sadly lacking today. Any student of graphic design or those who love older style building must read this book. We owe a lot of gratitude to visions of designers past, who made storefront design what it is today."
— Shelf Life, Toronto, Canada
L'ouvrage est une invitation au lèche-vitrines dans l'Amérique de l'après-guerre. La devanture, souvent spectaculaire, des magasins de chaussures, des épiceries, comme des salons de beauté reflète l'optimisme, le faste et le graphisme de l'époque."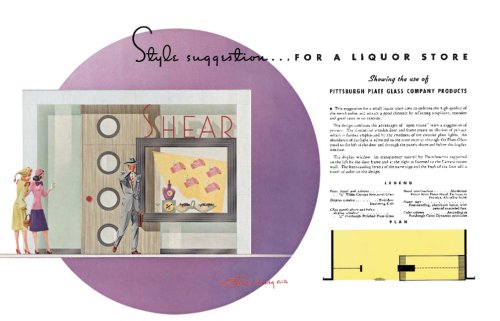 "Midcentury modern isn't just about furnishings—it's about the stores that sold them. This heavily illustrated book devotes most of its pages to 'style suggestions' of the day, including a 'modern china shop.'" They sure don't build this way anymore. . .if they ever did."
— HFN Magazine, New York, États-Unis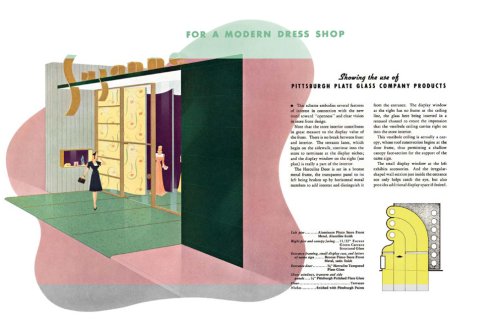 "At the time, shopping represented an escape (and still does for many); Americans wanted everything to be big, bold, and uplifting, and storefront designers were going to give it to them. Shop America: Mid-century Storefront Design presents the exciting, bright, dramatic, and often whimsical designs of American storefronts from 1938-1950 with a style and flair that sets these icons off perfectly. Featuring hundreds of full-color architectural renderings of storefront designs alongside black-and-white photos of actual storefronts, the book not only brings readers back into another time, it allows you to feel the emotions and excitement that these shoppers must have felt when walking along the new grand avenues of big cities."
— EdgeBoston.com, Boston, États-Unis

_________________
We don't care the People Says , Rock 'n' roll is here to stay - Danny & the Juniors - 1958
"Amérique de verre. Dans cette Amérique heureuse qui a gagné la guerre, tout s'achète. Seul Edward Hopper peint encore des femmes brisées sur leurs talons aiguilles. Les designers créent un Nouveau Monde transparent, élégant, marchand. Mode, joaillerie, cosmétiques, peu importe: les vitrines sacrent l'objet souverain. Aérodynamique et dessin industriel fusionnent dans les boutiques radieuses, décryptées par Steven Heller et Jim Heimann, experts de cette architecture new look. Entre l'austérité d'Euclide et le romantisme de Capra."
— Hotels&Lodge, Paris, France
"Shop America presents us with a visual record of the United States' self-image during a period of optimism and growth, including nostalgia for a bright, shiny world of consumerism, accessible to stylishly dressed, hat-wearing shoppers."
— Artichoke, Melbourne, Australie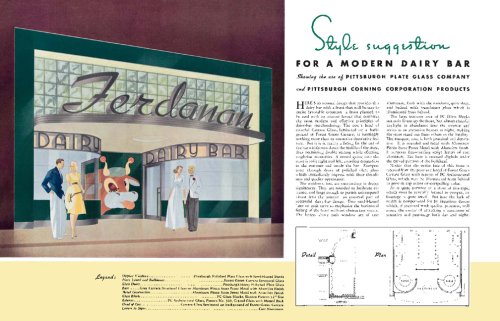 "….à savourer. (…) Du bâtiment à la vitrine de magasin, toute la question est de susciter l`envie d`y séjourner. Shop America retrace l`histoire des façades vitrées des rues américaines. De la simple boutique serviable, aux temples démesurés dédiés aux caprices féminins, Steven Heller, spécialiste du design, décrypte les prémices des stratégies publicitaires architecturales de l`Amérique d`après-guerre. (…) Shop America permet de mieux comprendre les enjeux du shopping américain et européen, à travers une large sélection de dessins et photographies, dont le style rétro et aérodynamique semble revenir au goût du jour."

_________________
We don't care the People Says , Rock 'n' roll is here to stay - Danny & the Juniors - 1958

_________________
We don't care the People Says , Rock 'n' roll is here to stay - Danny & the Juniors - 1958

_________________
We don't care the People Says , Rock 'n' roll is here to stay - Danny & the Juniors - 1958

ChevyDave




Messages

: 3921


Date d'inscription

: 11/11/2012



Ouaip! J'aime bien les illustrations, ça change un peu

Noisette




Messages

: 1221


Date d'inscription

: 19/01/2013


Age

: 28



---
Permission de ce forum:
Vous
ne pouvez pas
répondre aux sujets dans ce forum