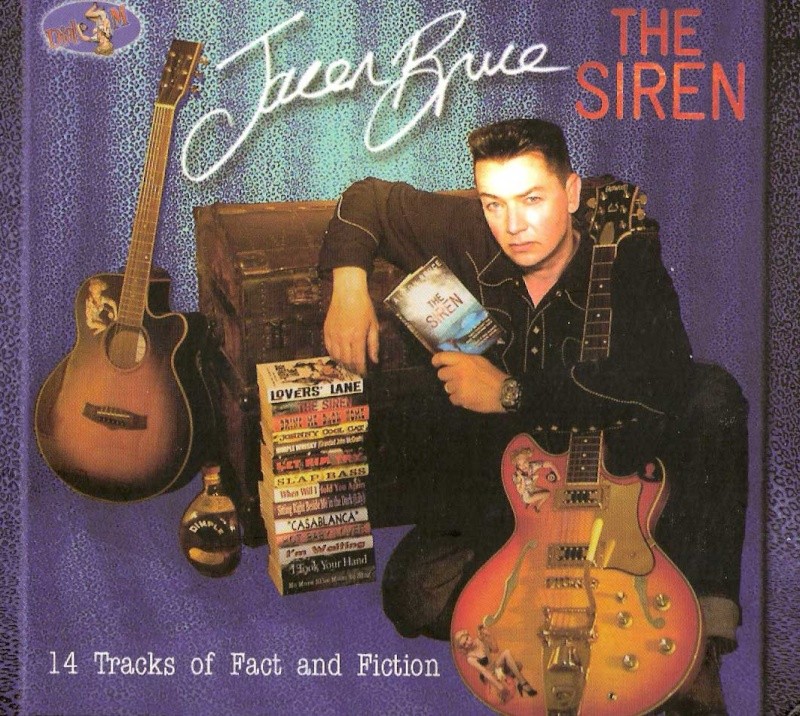 Jacen Bruce est un artiste anglais qui enregistre du rock 'n' roll depuis maintenant pas mal d'année son style assez varié suivant ses album celui-ci
The Siren
est plutôt moderne avec une recherche évidente de mélodie.
On ne peut qu'être admiratif face au talent de compositeur, de chanteur et de musicien de Jacen, son album tout en restant très original fait des références a ces influences musicales : le Rock 'n' roll, le Rockabilly, la Country & western, le teen rock, le swing et même le pop rock on peut noter quelques titres plus acoustiques.
Un album assez bien foutu et  jamais ennuyeux car très varié. 
Lover's Lane ; The Siren ; Bring me back home ; Johnny Cool cat; Dimple whisky; Let him try;  Slap bass; When will I hold you again; Casablanca; Hot baby lover; I took your hand; No more blue moon to sing.
Dernière édition par Predicta le Mer 17 Juil - 11:22, édité 3 fois

_________________
We don't care the People Says , Rock 'n' roll is here to stay - Danny & the Juniors - 1958

_________________
We don't care the People Says , Rock 'n' roll is here to stay - Danny & the Juniors - 1958
---
Permission de ce forum:
Vous
ne pouvez pas
répondre aux sujets dans ce forum