Dean Jeffries vient de nous quitter
Avec lui disparaît l'un des pionniers du custom.
Voici l'article "à chaud" du Rodder's Journal :
Remembering Dean Jeffries (1933-2013)
Pat Ganahl, Spencer Murray, Greg Sharp, and Junior Conway
Remember an Icon and Friend
The late Dean Jeffries is seen here pinstriping Bill Carr's '55 Chevy "Aztec."
Like the rest of the hot rodding community, we were saddened by the news of automotive legend Dean Jeffries' passing over the weekend. Dean's talent with a striping brush and a torch resulted in a body of work that spanned many decades and genres. His personality was larger than life, his creativity seemingly endless, and his impact on hot rod culture is incalculable.
After learning to pinstripe while stationed in Germany with the U.S. Army, Dean worked alongside Kenneth "Von Dutch" Howard and at Barris Kustom before opening Dean Jeffries Automotive Styling in North Hollywood. He earned a reputation for outrageous striping and flame paint jobs, and for building show-stopping customs like the '64 Oakland Roadster Show-winning Mantaray. He also did quite a bit of work in film, first building TV and movie cars and later becoming a stuntman and stunt coordinator. Over the last decade or so, Dean regained the spotlight as younger hot rodders discovered his cars and art.
He made many friends and influenced even more auto enthusiasts during his 80 years. We at The Rodder's Journal feel fortunate to fall into both categories, and we particularly enjoyed getting to know him while working on our excerpt from Tom Cotter's book, Dean Jeffries: 50 Fabulous Years in Hot Rods, Racing & Film, published in issue #45. We'd like to share with you a few quotes from his friends.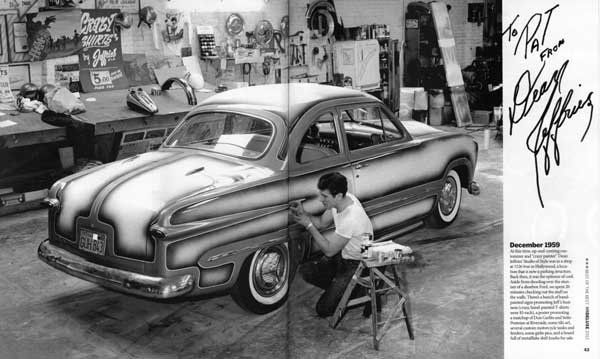 Jeffries recently signed this Hot Rod DeLuxe "Best of the Best" issue for Pat Ganahl. It is now one of his most treasured items.
From Pat Ganahl:
"This morning I learned that Dean died on Sunday. I knew this was coming. It still hit me like a freight train. Dean was always so cool. But he was also so alive. I had just gone over to see him a couple weeks ago. I wanted to show him my '50 Ford, and I wanted to get him to sign one of my favorite photos, of him doing a panel paint job on a shoebox Ford, that just came out in a Hot Rod DeLuxe 'Best of the Best' issue. He signed the page. I wish now he had dated it. He liked my Ford.
Four years ago, Dean and I both got inducted into the West Coast Kustoms Hall of Fame in Santa Maria. I told him that was ridiculous. He should have already been in that hall of fame long ago, along with any other having to do with hot rodders, customizers, painters, pinstripers, or even Indy cars.
I drove by Dean's shop in the Cahuenga pass with the big billboard on top, nearly every day for 13 years going to Petersen's. Sometimes I'd stop in. Other times I'd honk and wave. He was always in there working on something amazing. But he always had a big smile and a hearty 'Hey, how ya doin'?' if I stopped, no mater how busy he was. I'll still honk and wave as I pass by. Man, that guy was cool."
Jeffries is seen perched atop his famous Mantaray, documenting its intricate build.
From Greg Sharp:
"I'm sure everyone who's a regular TRJ reader is familiar with the wide range of Jeffries' accomplishments. Tom Cotter did a wonderful job on his book, but even those 192 pages couldn't hope to cover it all. What's so amazing, and his lifelong friend Junior Conway and I have talked about at length, is that virtually everything he did was self-taught.
If he wanted to learn a new skill, whether it was aluminum work, or painting, or stunt driving, he just worked at it until he figured it out. A couple of my favorite memories are of Dean walking through the Grand National Roadster Show when it was still in the Bay Area with our friend Albert Lugo. He told Al, 'Last week an old friend talked me into striping his Mercedes for him … that's a lot of frickin' work!' This is coming from a guy who striped and scalloped a dozen cars a day in the '50s.
A few years back I gave a speech about him at the Roadster Show Hall of Fame luncheon and he stood up and said in his usual self-deprecating manner, "I'm just a pinstriper who got bored." The loss of his beloved wife Rosalie really knocked him for a loop. Even nearing eighty years old, if you told him about something he approved of, he'd simply say, 'That's quite bitchin'!'"
Spence Murray's "Dream Truck" complete with Jeffries' applied lavender/purple scallop paint job and liberal pinstriping.
From Spencer Murray:
"Early in '57, I watched Dean as he striped the Dream Truck at Barris' the night before I left for the first of three car shows—in Kansas, Indiana and Connecticut—trailering the truck. Barris had just finished rubbing out the lavender paint job and Dean was in a hurry to do his striping so I could get underway.
When Dean finished we hurriedly loaded the truck and put on its custom cover. When I reached Wichita two days later, I found that most of Dean's striping was now on the inside of the cover instead of on the truck! The flapping of the cover during transit had erased the striping, which was too fresh when we put the cover on. Dean re-striped it after the Dream Truck got back to California."
By the late '50s, airbrushing weirdo monsters on T-shirts had become a national craze. Dean was one of the first at the trend-setting venture.
From Junior Conway:
"I first met Dean when I went to visit George Cerny's Body Shop down in Compton. Jeffries was there airbrushing T-shirts, pinstriping and doing simple flame jobs. This was really early—I was still in school, 16 or so, probably about 1955. Roth hadn't even started striping yet. Dean did a T-shirt for me and after I wore it to school, a lot of kids went to get one. It was the very beginning of the craze and it was all Jeffries' deal.
Roth and the others ran with it, but Dean definitely started it. He was renting a stall at Barris' by the time I went back to work there and we worked on a lot of famous cars together. We became really good friends, kept in touch all these years and would catch up often. He was a genius. He could do anything and didn't need anyone else's help, he just did it himself. He was definitely an inspiration to me. The way I see it, there were four leaders with the whole custom painting of flames and scallops, pinstriping and monster T-shirts, Von Dutch, Ed Roth, Dean Jeffries and Larry Watson. And now they're all gone. It's really sad."
Thanks for everything, Dean. We will miss you.
Your Friends at The Rodder's Journal
Et un autre lien ici :
http://blogs.hotrod.com/dean-jeffries-1933-2013-53583.html#axzz2Sm4yI1N6
Bien triste nouvelle en effet
Merci pour avoir publier cet article à chaud

_________________
We don't care the People Says , Rock 'n' roll is here to stay - Danny & the Juniors - 1958
En plus il avait réalisé à mes yeux l'un des plus beaux buggies de tous les temps : le Kyote (I & II).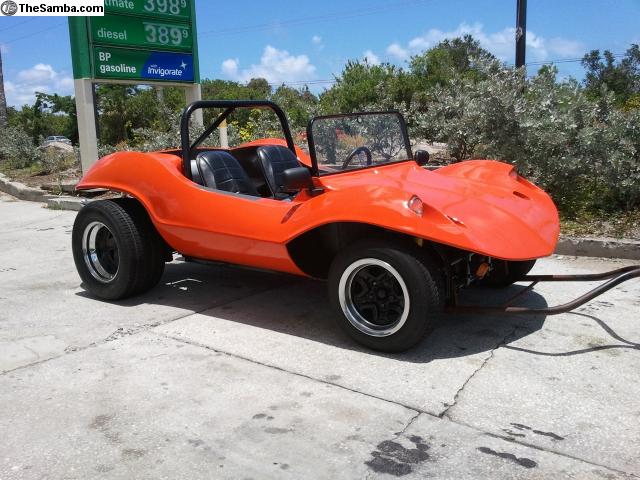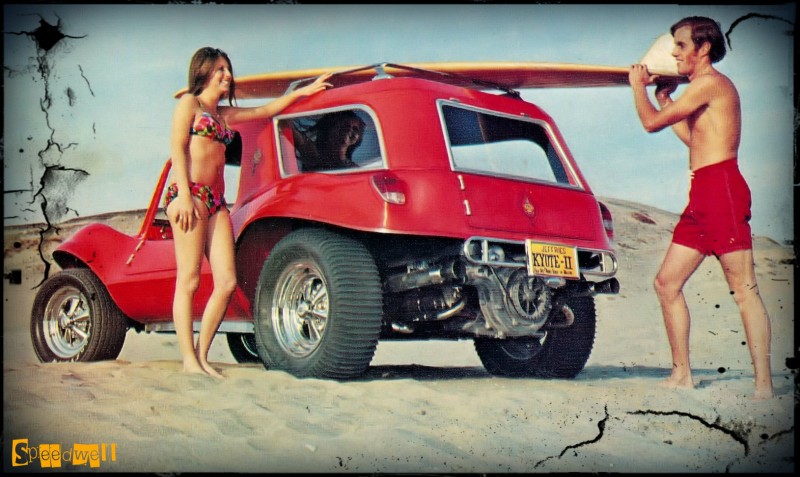 Et son système de hard top modulable faisait du Kyote un engin pratique, ce qui est rare pour un buggy. Les possesseurs de LM, Bab ou autres Manx verront bien de quoi je parle
D'ailleurs, on voit bien ce côté modulable sur le boîtage du kit MPC.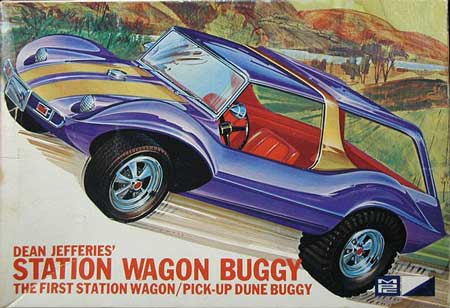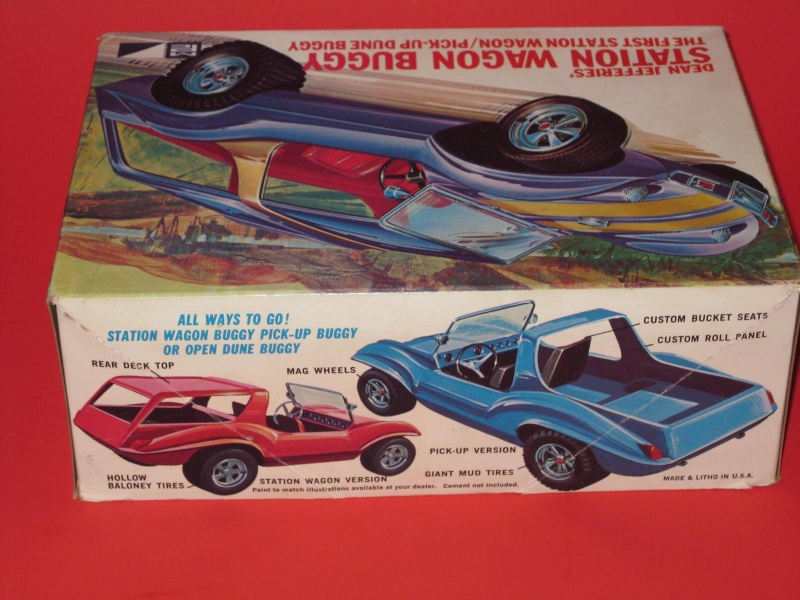 RIP encore un grand monsieur qui est parti
merci pour le reportage Z

custom 56




Messages

: 2660


Date d'inscription

: 14/11/2012


Age

: 26


Localisation

: 77 seine et marne



il aura bien vécu le bougre...
80 ans de délires customs et de peintures de ouf..

RIP...

Wremss




Messages

: 581


Date d'inscription

: 12/11/2012


Age

: 48



Sujets similaires
---
Permission de ce forum:
Vous
ne pouvez pas
répondre aux sujets dans ce forum