Page 7 sur 7 •

1, 2, 3, 4, 5, 6, 7


_________________
We don't care the People Says , Rock 'n' roll is here to stay - Danny & the Juniors - 1958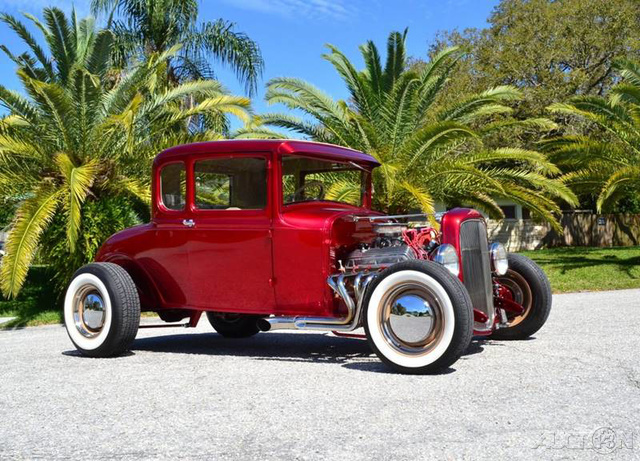 302 Cubic Inch V8 engine, GT 40 heads, Edelbrock chrome coated intake, 4 barrel performance carburetor, aluminum engine dress-up package, aluminum radiator, HEI electronic ignition, chrome exhaust, automatic transmission with overdrive, modified Ford rear end, hair pin front suspension with rack and pinion steering, 4 bar rear suspension with adjustable coil over shocks, 4 wheel disc brakes, painted steel wheels with caps and radial white wall tires, Candy Cognac red over a silver base for a beautiful true Candy Apple red exterior, paint from top to bottom including the beautiful custom frame, 32 style grille, large chrome headlights, cloth folding sun roof, molded in windshield visor, fold out front safari style windshield, power windows with crank stlye switches, tan bucket seat interior, chrome Ididit tilt steering column, single windshield wiper, painted and pinstripes dash, Classic Instruments gauges, leather wrapped steering wheel, concealed Dual AM/FM/CD radio, Lokar long handle shifter.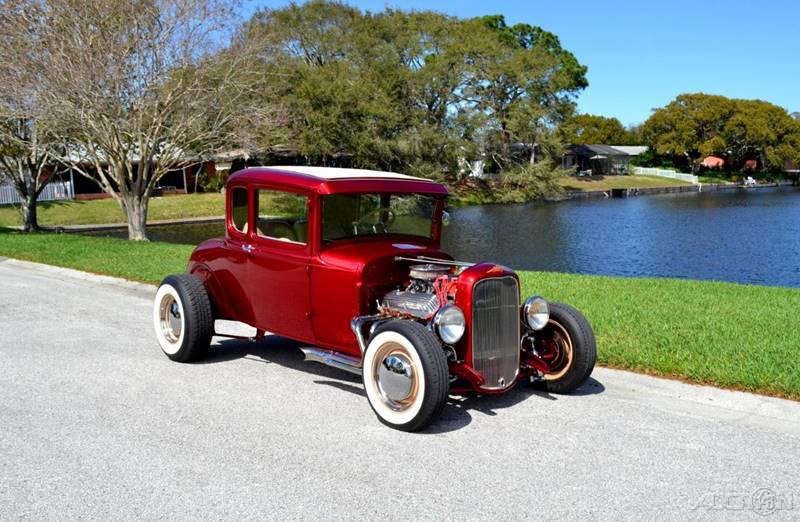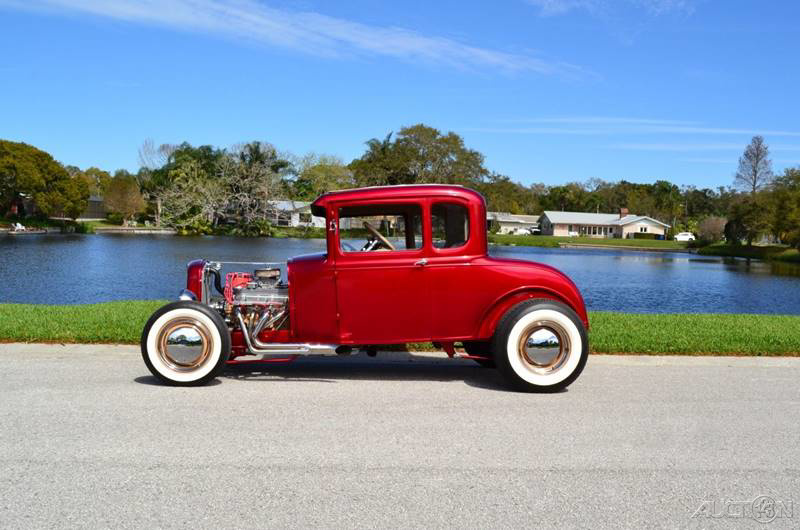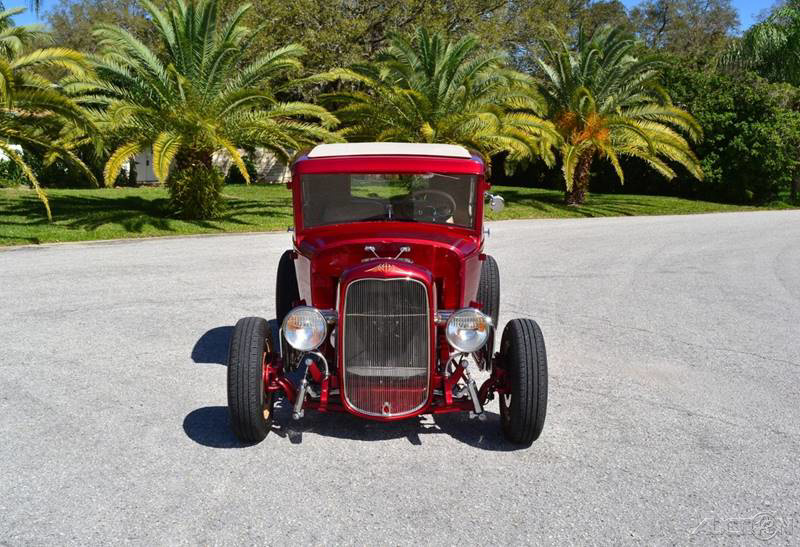 _________________
We don't care the People Says , Rock 'n' roll is here to stay - Danny & the Juniors - 1958

_________________
We don't care the People Says , Rock 'n' roll is here to stay - Danny & the Juniors - 1958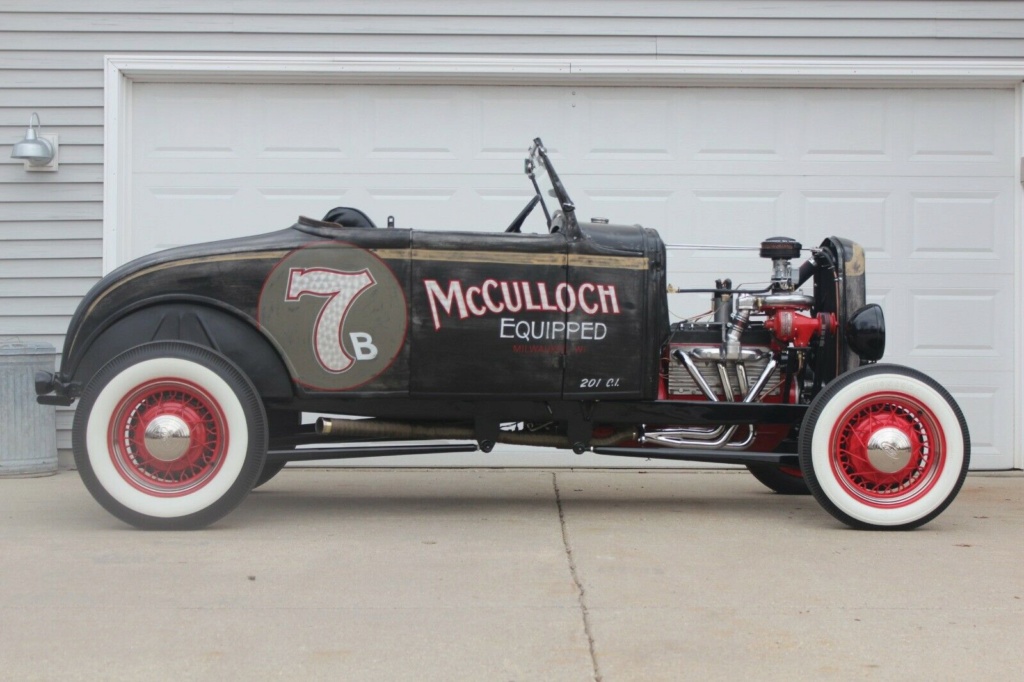 This car started out as a California body and chassis. This is not a patched or welded up mid-western body and frame. Starting with a fully re-built 1932 Model B Motor; featuring many vintage hop-up speed parts. The most desirable, being a 1939 McCulloch Supercharger, an extremely rare working speed part. This motor consists of a new Stromberg carburetor, a re-built Wico Mag distributor, an aluminum vintage intake with a Lion Speed Head. The transmission consists of a double detent shift cover - 1939 gear set mounted to an original 1932 K-Member also real 32 ford pedals. A fully re-built halibrand quick-change rear end. Mid 40's fully rebuilt juice brakes all the way around. 1932 authentic Henry Ford front axle. New Walker radiator, 4 new tires with Kelsey Hayes Wheels. New Upholstery throughout, including front/back seat springs.
Was a California Pink Slip Titled car, which I currently have a copy of. Now, titled in my name. I know the entire car front to back. Have receipts for thousands of dollars spent.
This car consists of no zip ties or wire butt connectors. Not a throw-together build. This an All Original Authentic Hot Rod that keeps up with local traffic.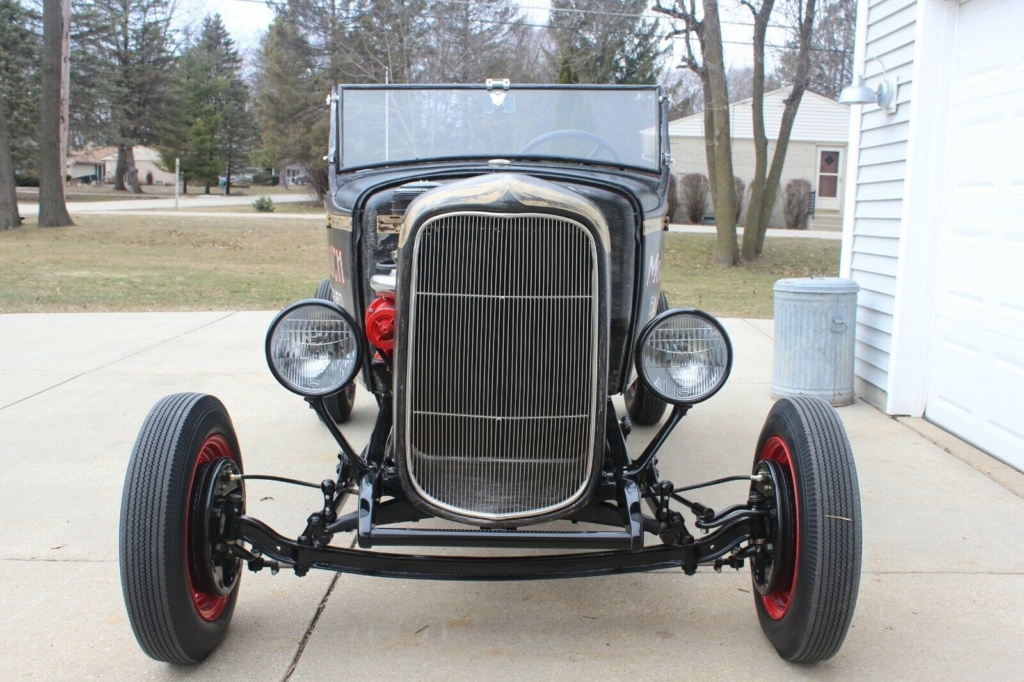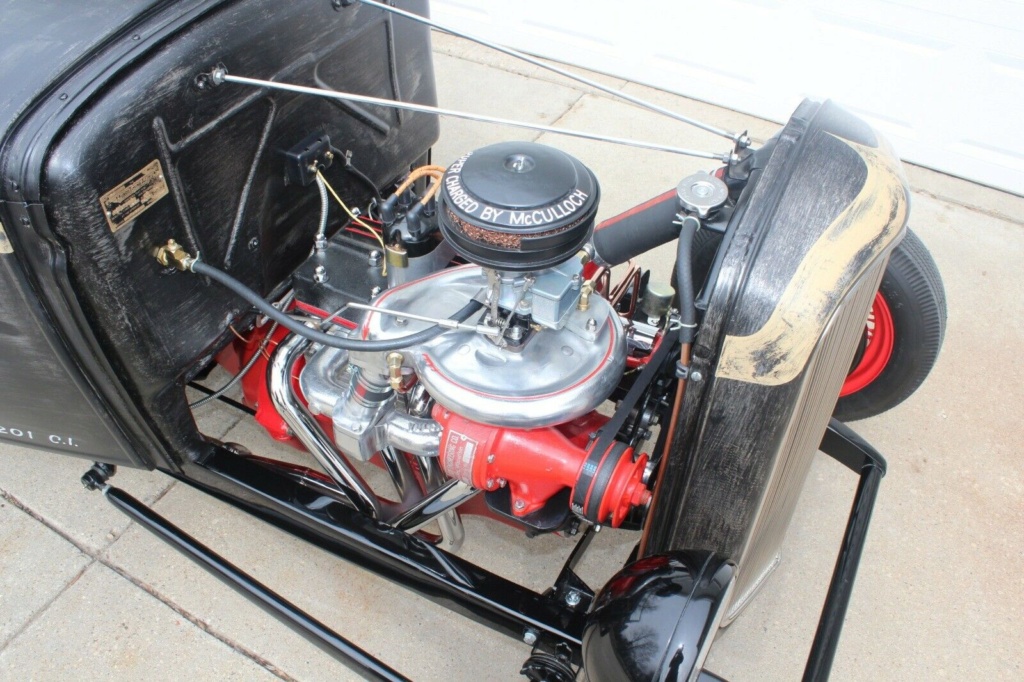 _________________
We don't care the People Says , Rock 'n' roll is here to stay - Danny & the Juniors - 1958
This car is a true, old school hot rod. Many of the parts on this car and in the motor are made of "unobtainium". In other words, you can't find them anymore. Each phase of its construction was handled by the best in the business and that has led to winning numerous awards as well as being featured in the summer 2015 issue of Rodder's Journal and also on the cover of the June '16 issue of Goodguys Magazine. Check it out.
The basic build on this car was handled by the pros at Hilton Hot Rod. They started with an original Model A coupe, chopped it 4 ¼ inches while still retaining the ability to tilt out the windshield, and reversed the original firewall for engine clearance. With the basics in place and the panels worked so that they were arrow straight, the car was sent to North Jersey Kustoms for that beautiful coat of Silverstone Gray. Up front, those headlights flanking that gorgeous grill are the factory original units from this very car. The engine is obviously integral to the look of the car, but we will get to the details on that in a minute. A 5" drop to the front axle gives the chassis the perfect amount of rake and the cowl steering linkage poking out the driver's side is a rare treat to see. 1941 Ford wheels painted black with Deluxe Ford center caps and bias ply tires mounted keep things authentic and look awesome.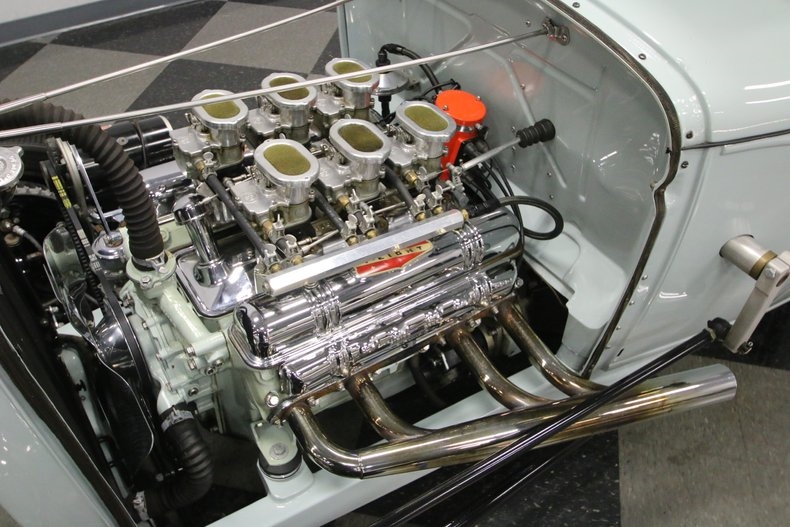 Open the door and you will find a beautiful leather interior created by Mikey's Kustom Upholstery. Absolutely no expense was spared in sourcing the top-quality Manchester Oak distressed leather and German square-weave carpeting that Mikey worked his magic with it to create what you see. A big black steering wheel has a full chrome circle horn ring with a Ford crest in the center. The dash is spotless with re-chromed '36 Ford gauges and a rare '36 cabriolet dash waterfall. The roof features a snap in panel to allow for roof-less driving around town, and almost all the wood of the framework is new except for a couple of original pieces left to show the blend of old and new. The gear shifter is unique with the handle sourced from a '38 topped by an original 19th century Victorian English coin with the Gentleman's Coupe skull engraved into it by an expert engraver who works for the Mint.
Now let's check out that awesome engine. It is a 1955 Buick Nailhead V8 displacing 322 cubic inches that has been completely worked over by the vintage engine experts at Tony Ross Racing Engines. Many of the internal parts are custom and include a nitrided crank, 4340 H-beam rods, forged pistons, custom cam, and competition head work. But what you see are those 6 Stromberg 97s topped with ultra-rare and polished SP tops from the '50s. A dual point, dual coil, Spalding Flamethrower ignition system qualifies as some of that Unobtainium. It's a hard to find system from the '60s to begin with, and then uses an original Nailhead distributor creating extreme exclusivity. Chrome dresses out the valve covers and side covers while the engine iron is painted to match the car. The headers are old school "driveshaft style" from back in the day when dry lake bed racers would use '35 or '36 tapered driveshafts to build them. A Walker brass radiator keeps things running cool and the power flows back through a 5-speed manual transmission to a Ford 9' rear end with 3.70 gears.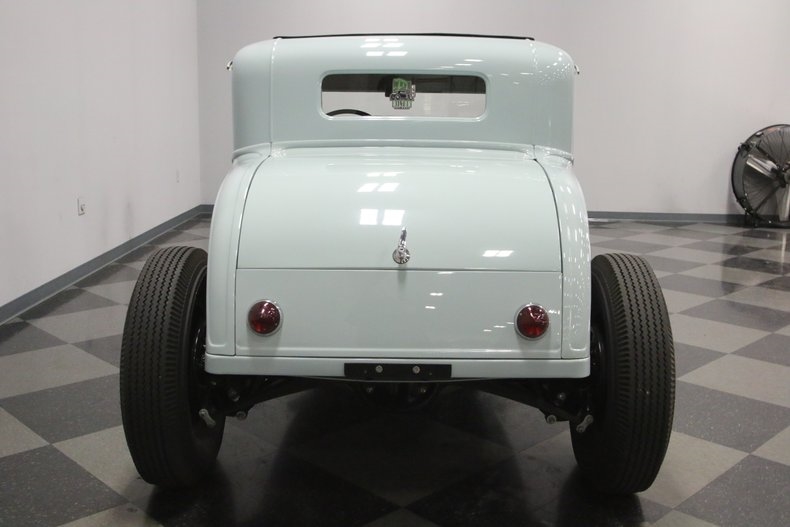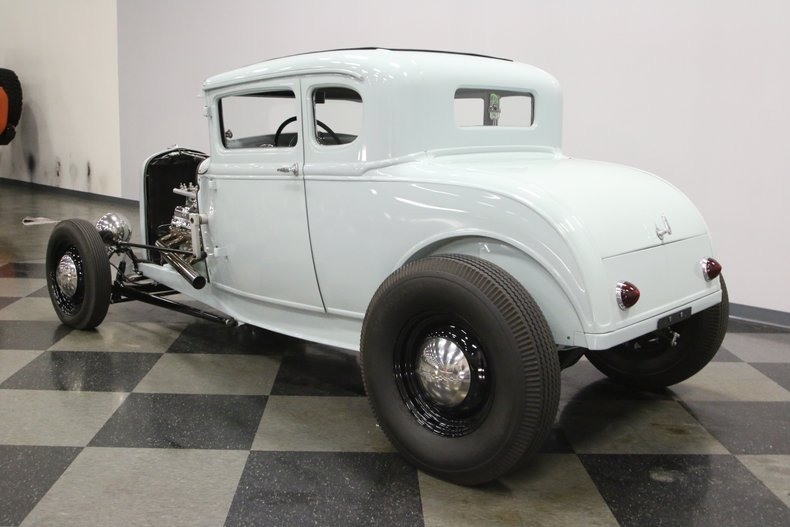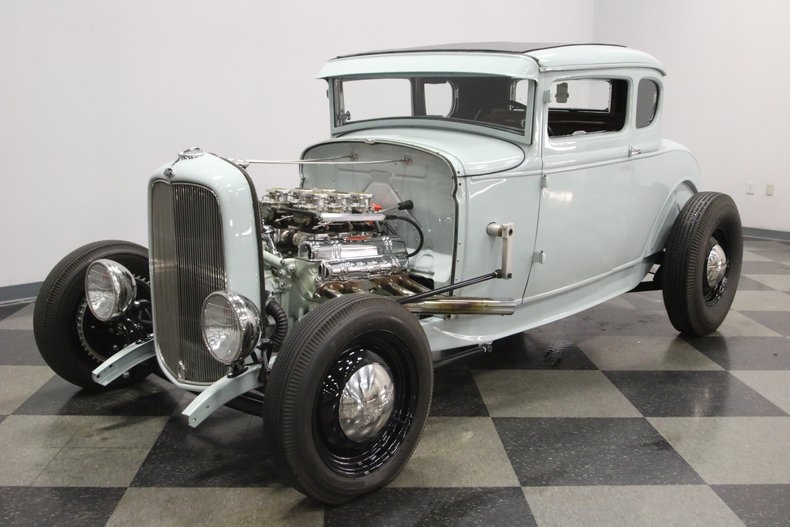 _________________
We don't care the People Says , Rock 'n' roll is here to stay - Danny & the Juniors - 1958

_________________
We don't care the People Says , Rock 'n' roll is here to stay - Danny & the Juniors - 1958

_________________
We don't care the People Says , Rock 'n' roll is here to stay - Danny & the Juniors - 1958

_________________
We don't care the People Says , Rock 'n' roll is here to stay - Danny & the Juniors - 1958
Page 7 sur 7 •

1, 2, 3, 4, 5, 6, 7

---
Permission de ce forum:
Vous
ne pouvez pas
répondre aux sujets dans ce forum