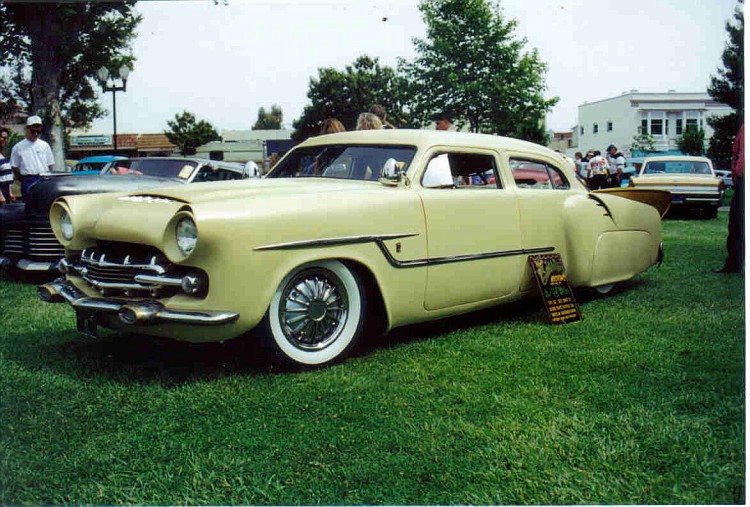 1947 Studebaker restyled by Barris Kustoms for Earl Wilson of Los Angeles, California. The car is also known as the "Grecian". The top of the car was chopped 4 inches. The body was channeled and sectioned 5 inches. 1951 Mercury rear fenders were molded to the rear of the car. The rear fenders were fit with functional air scoops. Functional air scoops were also fabricated onto the front fenders and hood.[1] it featured push-button operated windows, doors, hood, aerial and deck lid. The grille opening was made from two 1949 Mercury grille shells and a lot of sheetmetal. The grille was made from two 1951 Lincoln grilles combined with parts from several other cars. The front fenders were extended and fit with frenched headlights. The front bumper was made from 1952 Oldsmobile grille bars and Lincoln bumper ends. [2]. Frenched DeSoto taillights were used in the rear of the car. Vertical exhaust pipes openings where cut into the rear Lincln bumper courners. A Kaiser bumper guard was also added. Carson Top Shop covered the interior in green velvet and white leather. Once the car was done in 1952, it was considered to be one of the country most highly customized car.[1]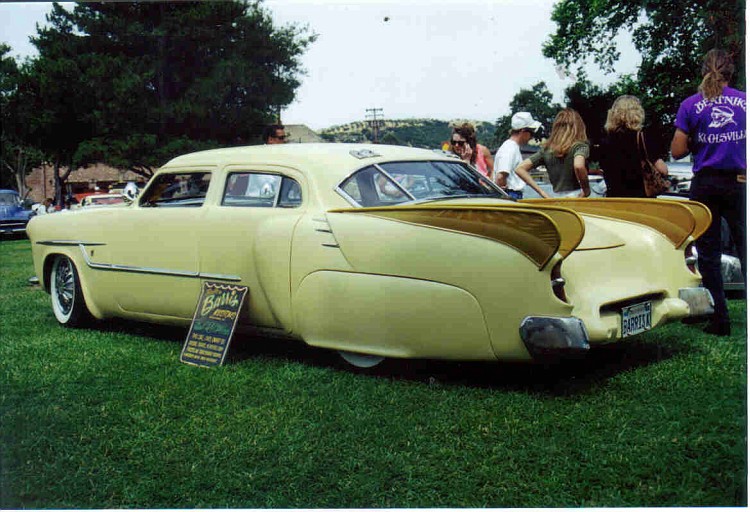 The Grecian came back to the Barris shop when it was needed for a movie. It was fit with twin extruded aluminum fins on each rear fender, canted headlights, a new grille and a pearl yellow paint job with green diamond dust panel scheme that was applied by Junior Conway. The interior was redone by Eddie Martinez and featured four swiveling bucket seats trimmed in green and yellow upholstery with a silver piping, a tv telephone and a modified steering wheel. It was re-named into the "Modern Grecian".[3]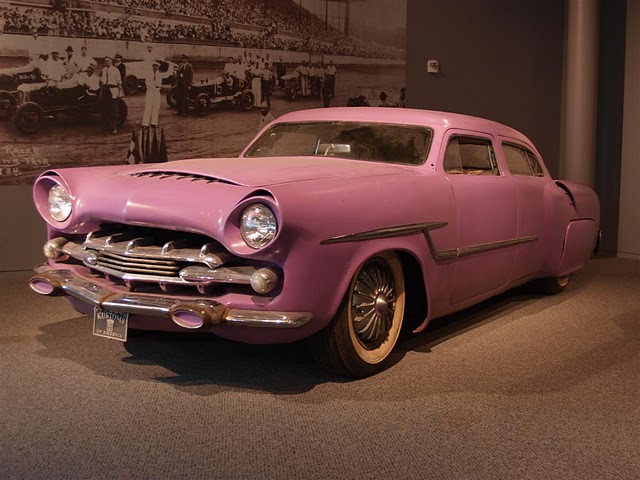 January 2010 the pink version of the Grecian was exhibited at the America on Wheels museum in Allenstown, Pennsylvania.[4]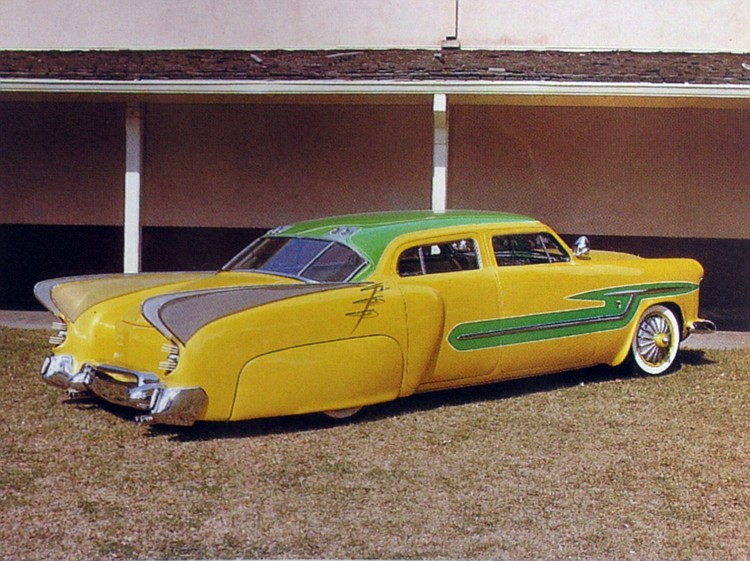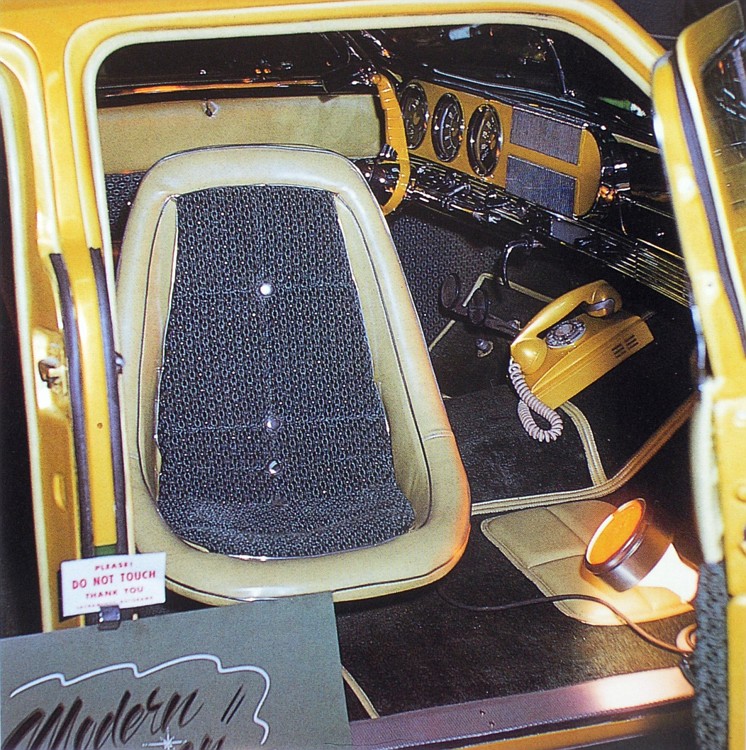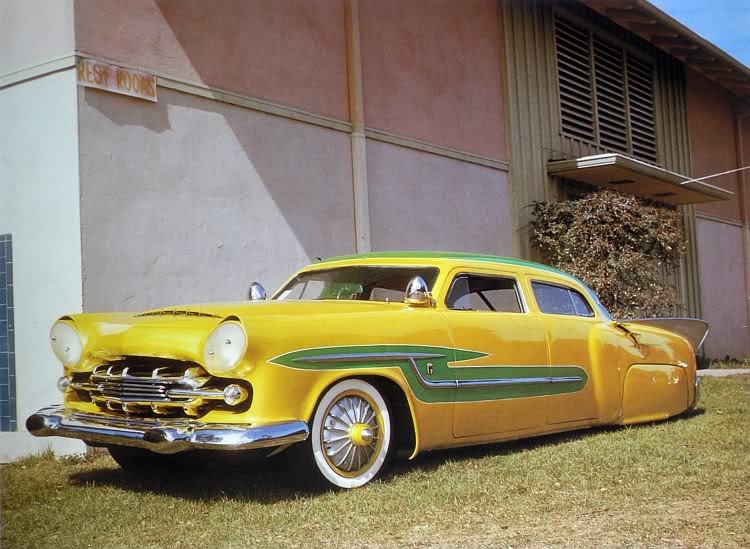 Dernière édition par Predicta le Lun 18 Mai - 7:09, édité 1 fois

_________________
We don't care the People Says , Rock 'n' roll is here to stay - Danny & the Juniors - 1958
Magazine Features
Rod & Custom March 1954
Rod & Custom April 1954
Motor Life July 1954
Rod & Custom November 1957
Trend Book 133 Custom Cars 1957 Annual
Custom Cars March 1958
Custom Cars July 1960
Trend Book 197 Custom Cars 1961 Annual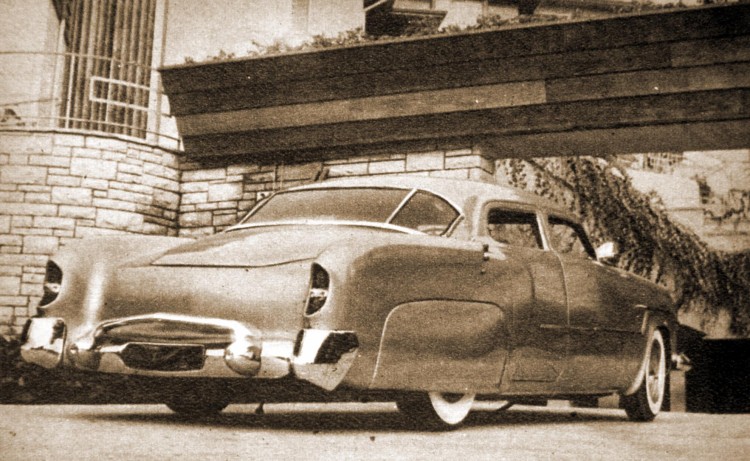 http://www.kustomrama.com/index.php?title=Earl_Wilson%27s_1947_Studebaker

_________________
We don't care the People Says , Rock 'n' roll is here to stay - Danny & the Juniors - 1958

_________________
We don't care the People Says , Rock 'n' roll is here to stay - Danny & the Juniors - 1958

_________________
We don't care the People Says , Rock 'n' roll is here to stay - Danny & the Juniors - 1958

_________________
We don't care the People Says , Rock 'n' roll is here to stay - Danny & the Juniors - 1958

_________________
We don't care the People Says , Rock 'n' roll is here to stay - Danny & the Juniors - 1958

_________________
We don't care the People Says , Rock 'n' roll is here to stay - Danny & the Juniors - 1958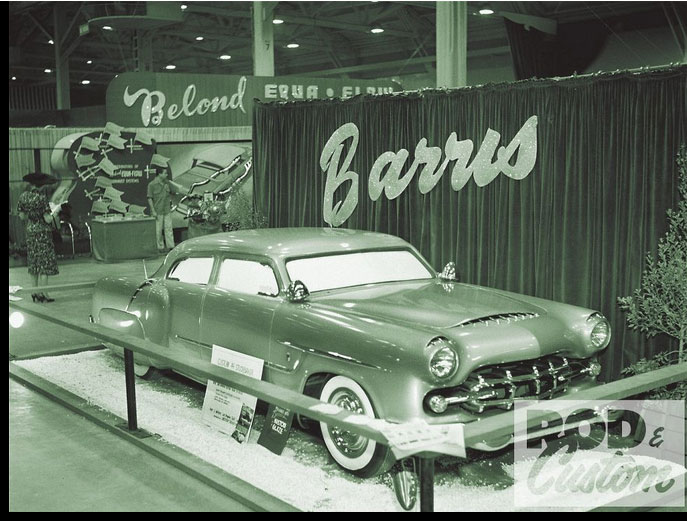 _________________
We don't care the People Says , Rock 'n' roll is here to stay - Danny & the Juniors - 1958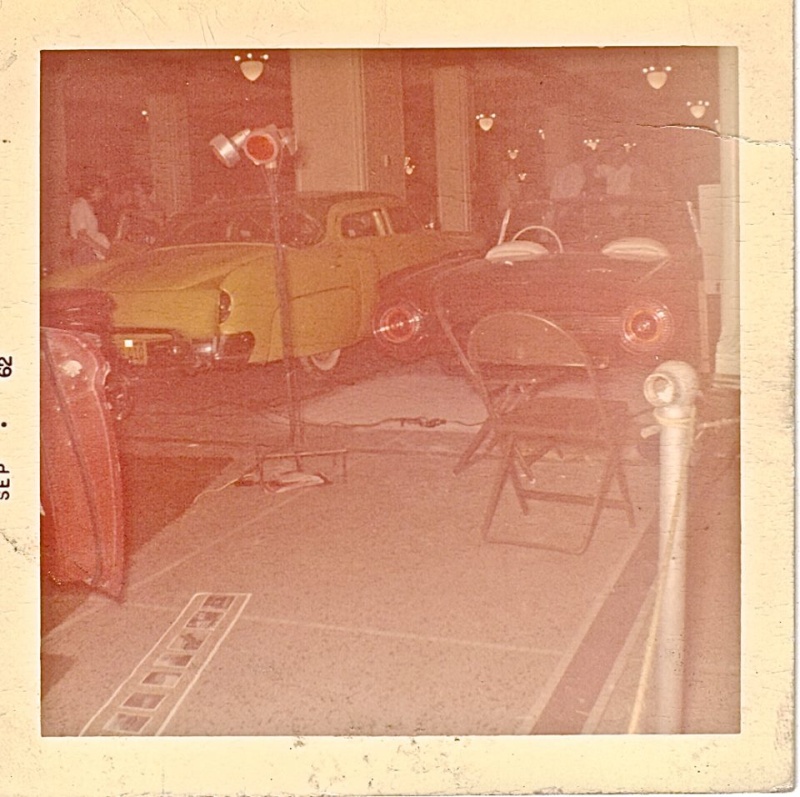 _________________
We don't care the People Says , Rock 'n' roll is here to stay - Danny & the Juniors - 1958

_________________
We don't care the People Says , Rock 'n' roll is here to stay - Danny & the Juniors - 1958

---
Permission de ce forum:
Vous
ne pouvez pas
répondre aux sujets dans ce forum