Harvey Phillip Spector1, dit Phil Spector, né le 26 décembre 19392 dans le Bronx à New York et mort dans l'hôpital pénitentiaire de Stockton (Californie) le 16 janvier 2021 à l'âge de 81 ans3, est un producteur, auteur-compositeur et acteur américain, actif principalement de 1958 à la fin des années 19704.
Créateur de la technique de production appelée Wall of Sound (Mur de son), Spector est un pionnier des groupes vocaux féminins dans les années 1960, produisant plus de 25 succès du Top 40 américain dans la période 1960-1965, dont Da Doo Ron Ron par les Crystals. Il est le coauteur et le producteur de la chanson You've Lost That Lovin' Feelin' des Righteous Brothers, considérée par l'organisation Broadcast Music, Inc (BMI) comme la plus diffusée aux États-Unis au XXe siècle5.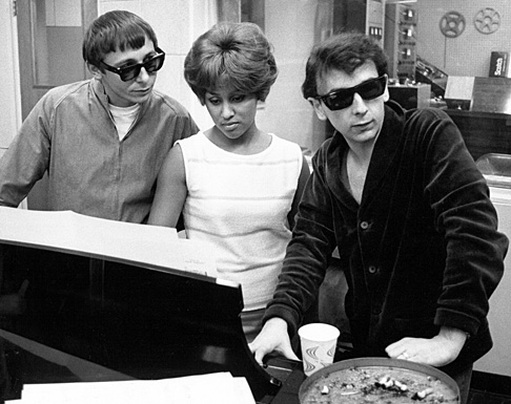 Il travaille avec de nombreux artistes, dont Ike et Tina Turner, John Lennon et George Harrison, produisant l'album Let It Be des Beatles, All Things Must Pass de George Harrison ou encore Imagine de John Lennon. Il est également producteur d'un album des Ramones. En 1989, Phil Spector intègre le Rock and Roll Hall of Fame en tant qu'un des « plus grands producteurs de l'histoire du rock »1.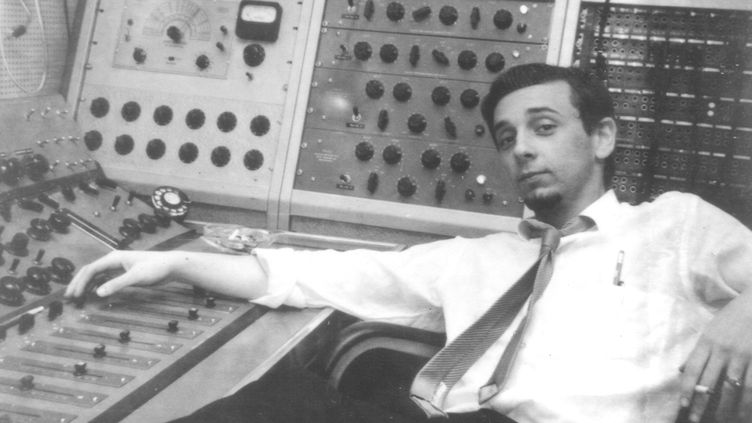 Au moment de sa mort, il purgeait depuis 2009 une peine de prison de dix-neuf ans, ayant été reconnu coupable du meurtre de l'actrice Lana Clarkson perpétré en Californie en 2003

_________________
We don't care the People Says , Rock 'n' roll is here to stay - Danny & the Juniors - 1958
Jeunesse
Phil Spector naît dans une famille juive de la classe moyenne, à New York, dans le quartier du Bronx. Son grand-père a émigré de Russie avec le patronyme « Spekter », puis a anglicisé son nom en « Spector » une fois installé aux États-Unis. Le père de Phil Spector, Ben, se suicide le 20 avril 1949. En 1953, la famille déménage à Los Angeles, en Californie7.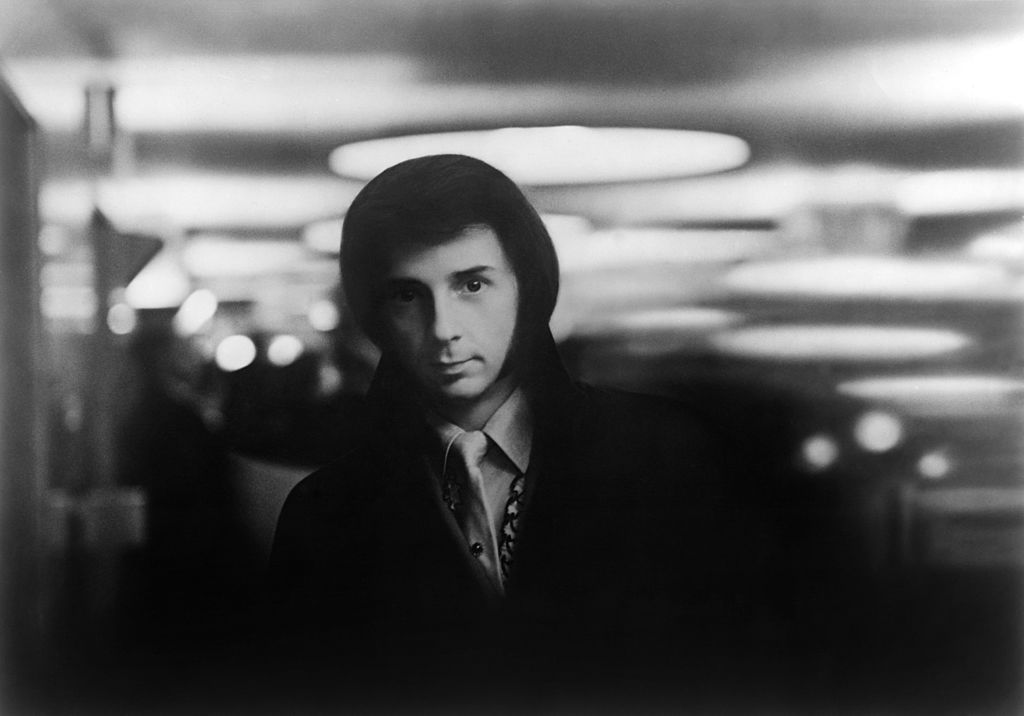 Il commence sa carrière en 1958 en tant que chanteur du groupe The Teddy Bears. Il écrit et produit notamment la chanson To Know Him Is to Love Him, titre inspiré de l'épitaphe gravée sur la tombe de son père « To Know Him Was to Love Him »8, qui devient no 1 des ventes aux États-Unis, alors qu'il n'est âgé que de 19 ans. En 1959, la chanson Oh Why, composée par Spector pour les Teddy Bears, connaît le succès en France sous le titre (Sag) Warum, adaptée et interprétée par Camillo Felgen.
Producteur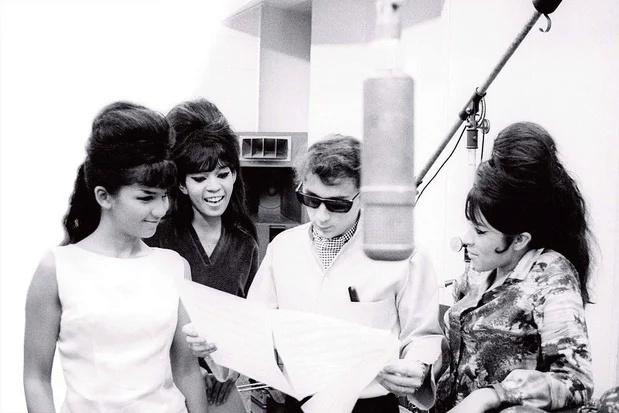 Il passe ensuite rapidement derrière les consoles et commence à produire. En 1961, avec Lester Still, il créé la maison de disques Philles Records. En 1962, Spector rachète les parts de Sill pour devenir propriétaire unique, devenant à 21 ans l'un des plus jeunes directeurs de label des États-Unis. Il connaît alors une série de succès avec Les Ronettes (dont il épousera la chanteuse Ronnie Bennett), The Crystals, Darlene Love, The Righteous Brothers (sur des compositions de Jerry Leiber et Mike Stoller, etc). Chaque chanson produite à l'époque par Phil Spector est inévitablement un succès, il devient rapidement richissime, alors qu'il est à peine âgé de 25 ans.
Il utilise à cette époque les talents de compositeurs des binômes Jeff Barry et Ellie Greenwich, Barry Mann et Cynthia Weil qui écrivent pour ses groupes des chansons qui restent des classiques de la musique pop, maintes fois reprises.
Il compose le titre Little by Little avec les Rolling Stones (qui utilisent le pseudonyme Nanker Phelge), titre qui apparaît dans le premier album des Rolling Stones en 1963.
Le mur de son
Article détaillé : mur de son.
Sa technique d'enregistrement en mono d'un grand orchestre incluant violons, cuivres, guitares, batteries et percussions donne un son immédiatement reconnaissable, que l'on retrouve sur les versions originales des chansons Be My Baby, Then He Kissed Me, Da Doo Ron Ron, He's a Rebel, Baby I Love You ou Unchained Melody. Ses techniques de production ont immédiatement une grande influence, notamment sur les Beatles et les Beach Boys. En réenregistrant plusieurs fois les instruments complètement seuls avant de les doubler, tripler, quadrupler et réverbérer pour leur donner de l'amplitude, au mixage par la suite, Spector donne plusieurs couches de son aux musiques qu'il travaille afin de créer un espace sonore encore plus riche, souvent inspiré de la musique classique9. En retravaillant les chansons de cette façon, il s'est fait le co-auteur de plusieurs morceaux, et s'est ainsi assuré une multitude de revenus supplémentaires. La compilation Back to Mono (en) (1958-1969), que Spector a lui-même supervisée, contient la plupart des productions de l'époque-phare de sa carrière.
Après l'échec commercial de l'album River Deep, Mountain High de Ike & Tina Turner en 1966, il se retire provisoirement de la profession, ne faisant plus que des apparitions occasionnelles.
En 1969, il fait une brève apparition dans le film Easy Rider de Dennis Hopper.

_________________
We don't care the People Says , Rock 'n' roll is here to stay - Danny & the Juniors - 1958

_________________
We don't care the People Says , Rock 'n' roll is here to stay - Danny & the Juniors - 1958
Sujets similaires
---
Permission de ce forum:
Vous
ne pouvez pas
répondre aux sujets dans ce forum