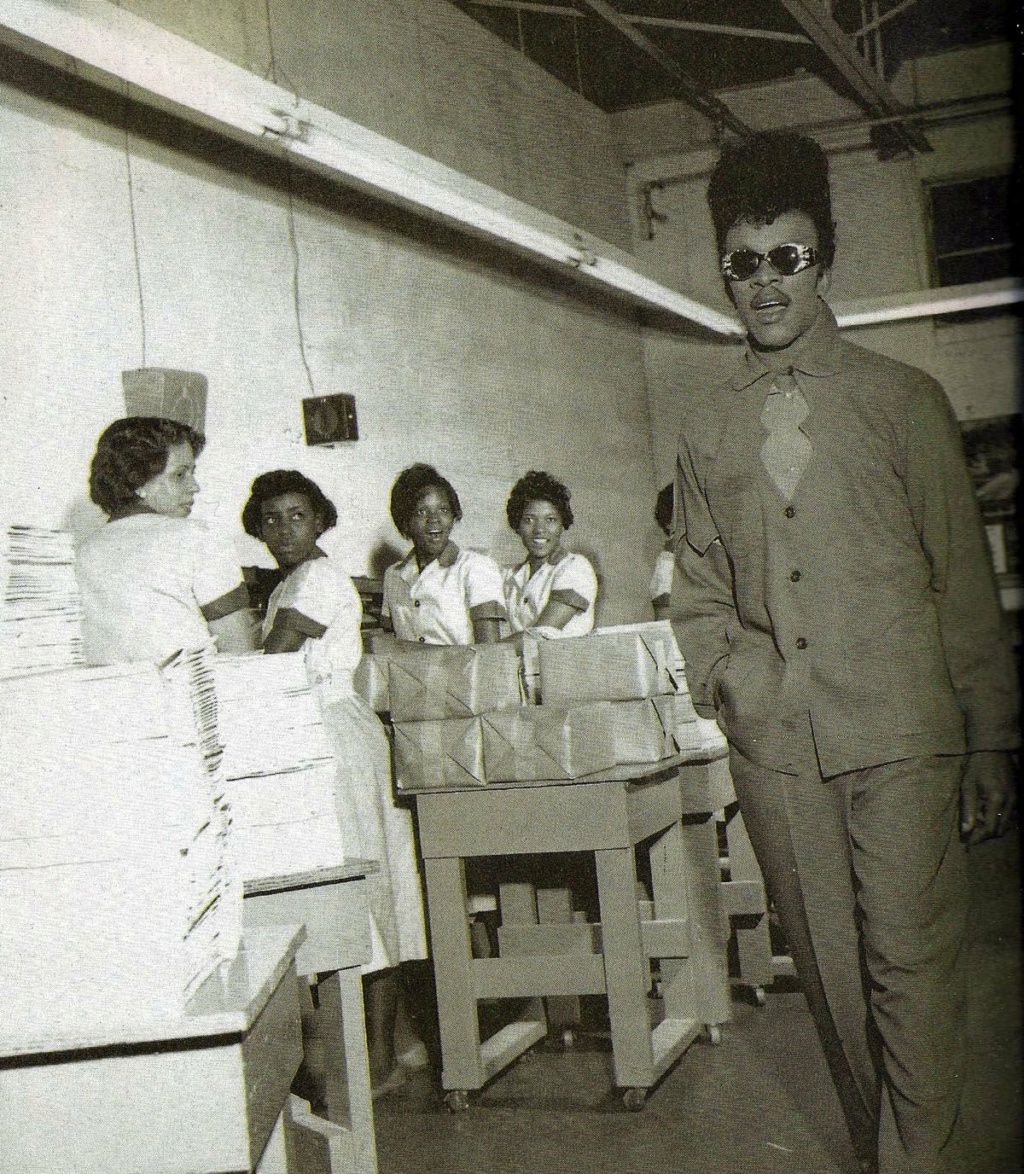 Esquerita, de son vrai nom Steven Quincy Reeder Jr., né le 20 novembre 1935 à Greenville (Caroline du Sud), mort le 23 octobre 1986 à Harlem, est un chanteur et pianiste américain de rock 'n' roll.
Grandement influencé par Little Richard, il enregistre pour RCA, Brunswick, Capitol, et plusieurs petits labels.
Il accompagne nombre de vedettes du rock 'n' roll.
Esquerita meurt du sida.
Oh Baby/Please Come Home (Capitol #4007) (1958)
Rockin' The Joint/Esquerita And The Voola (Capitol #4058) (1958)
Laid Off/Just Another Lie (Capitol #4145) (1959)
Hey Miss Lucy/Battie Over Hattie (Capitol #1075) (promo) (1959)
Green Door/I Waited Too Long (Minit #648) (1962) (as Eskew Reeder)
Never Again/We Had Love (Minit #658) (1962) (as Eskew Reeder)
The Flu/Undivided Love (Instant # 3258) (1963) (as Eskew Reeder Jr.)
I Woke Up This Morning/I Woke Up This Morning Part Two (Instant #3268) (1963) (as Eskew Reeder Jr.)
A Tear/Johnny Little (Everest #2025) (1963) (as Eskew Reeder)
Stubborn Old Me (Motown) (about 1964) (unreleased)
I Want To Know/Just In Time (Okeh #7239) (1966) (as S. Q. Reeder)
Tell The World About You/Two Ton Tessie (Okeh #7254) (1966) (as S. Q. Reeder)
Dew Drop Inn/You Better Believe In Me (Cross-Tone #1007) (1967) (as Eskew "Esque-Rita" Reeder)
Mama Your Daddy's Come Home/As Time Goes By (Brunswick #55359) (4/1968) (as Magnificent Malochi)
Hey Miss Lucy/Hole In My Heart (Capitol #81382) (Germany) (1973)
Hey Miss Lucy/Gettin' Plenty Lovin' (Capitol #C006-81-709) (Old Rock New Roll Volume 5 Series) (France)
Dew Drop Inn/Rockin' The Joint (Norton #014) (1991)
Albums
Esquerita (Capitol #1186) (1959)

_________________
We don't care the People Says , Rock 'n' roll is here to stay - Danny & the Juniors - 1958

_________________
We don't care the People Says , Rock 'n' roll is here to stay - Danny & the Juniors - 1958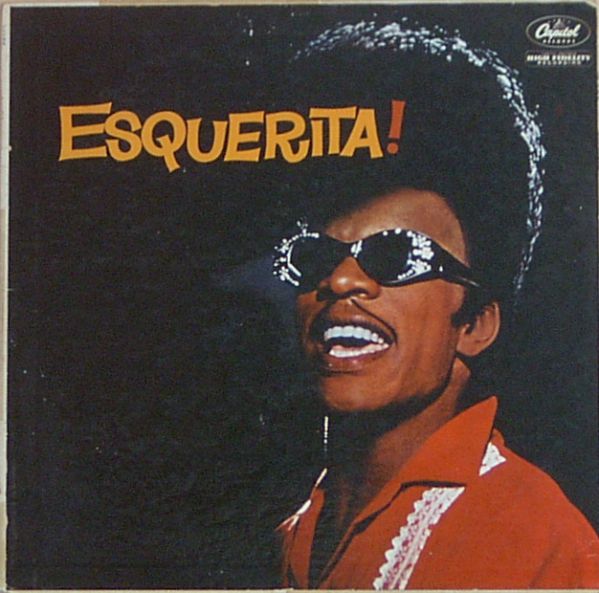 1950s–1960s
Reeder was a self-taught piano player whose roots were in gospel music. His music career started as a teenager, when he dropped out of high school and joined the gospel group "Heavenly Echoes" based in New York City. Little is known about Reeder's early career as a secular rock and roll piano player. As Esquerita, he often wore heavy makeup, sunglasses, and two wigs, piling his pompadour high on his head.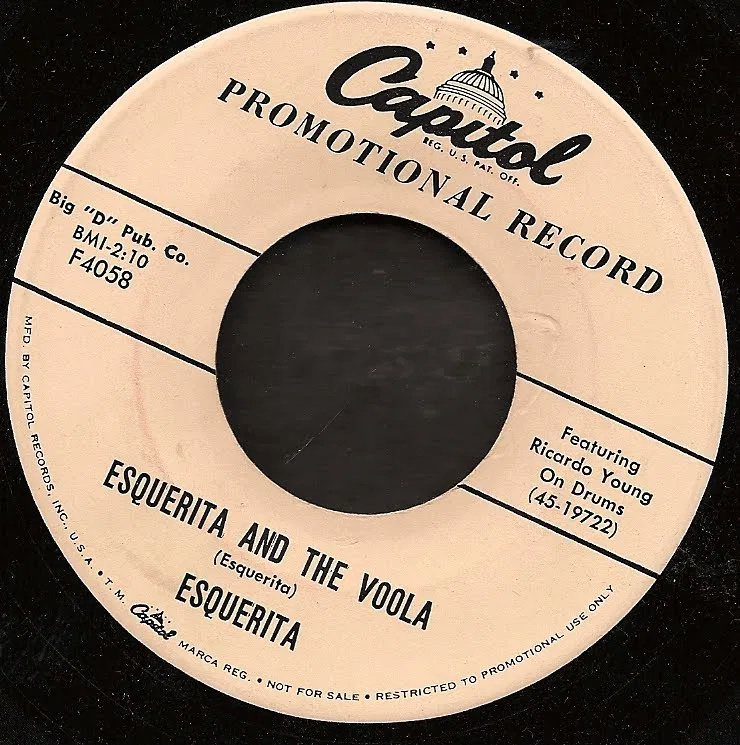 Reeder's first solo studio recordings came about when Paul Peek got him to record some demos at a Greenville radio station (WESC) around 1958. At that time, Peek was a member of the rockabilly group The Blue Caps, led by manic performer Gene Vincent. Peek even co-wrote "The Rock-Around" with Reeder, and Reeder played piano on the 1958 recording that launched the NRC (National Recording Corporation) label. From these contacts and Paul Peek's influence with Capitol Records came a record contract for Reeder; Cub Koda described the results as "some of the most untamed and unabashed sides ever issued by a major label."[3] At this point, Eskew Reeder, Jr. adopted the stage name Esquerita.
The ensuing years found Reeder cutting several singles with various backing musicians in studios in Nashville, Dallas, New Orleans and Detroit. Capitol Records released the LP Esquerita in 1959, his only album in the traditional sense (that is, not a compilation of earlier singles, or re-issues). Some of the musicians he recorded with during this era included Jimi Hendrix, Dr. John, Allen Toussaint, and The Jordanaires (Elvis Presley's backup singers). His best known songs from this time include: "Hey Miss Lucy", "Get Back Baby", "Getting' Plenty of Lovin'", "Rockin' the Joint", and "Oh Baby". In 1963, he recorded a session for Berry Gordy's Motown Records but those recordings were never released.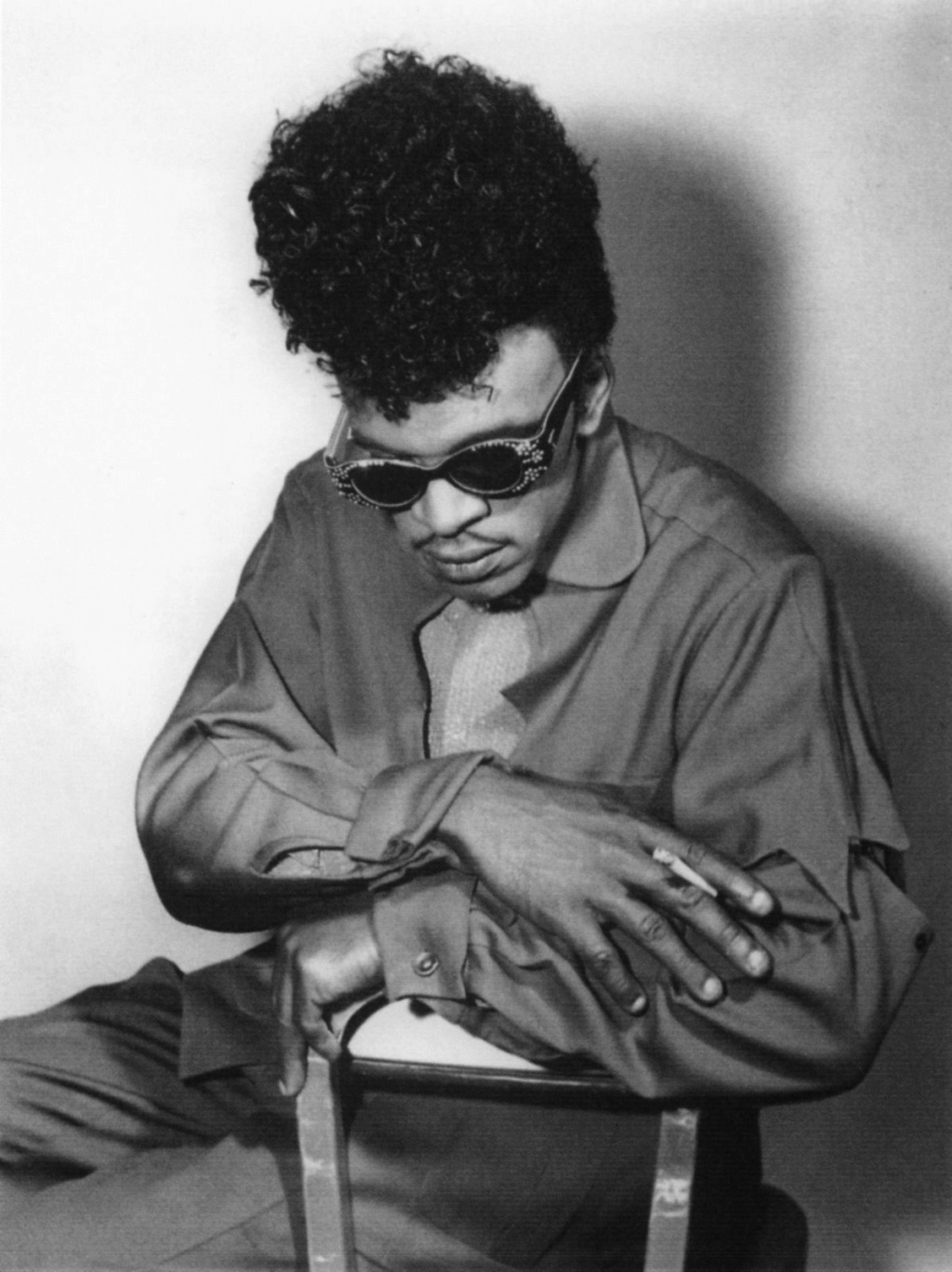 In 1968, Reeder changed his name to The Magnificent Malochi and signed with Brunswick Records. He played keyboards on "Takin' Care Of Business" by John Hammond in 1970. Shortly after this, he began to fade from the music scene, but Linda Hopkins released a song written by Reeder called "Seven Days and Seven Nights" in 1973. Around this time, Esquerita formed a new group, consisting of Charles Neville (the saxophone player of The Neville Brothers) who then resided in Brooklyn, New York, and drummer Jerry Katz of Queens, New York. They and a few other musicians played a steady gig at Tommy Smalls Night Club on 50th Street and 8th Avenue in New York City. Several months later the group disbanded.
Piano appearances by Esquerita
"Didn't It Rain"/"Your God Is My God" (Baton #216) (1955) (The Heavenly Echoes)
"The Rock Around"/"Sweet Skinny Jenny" (NRC #001) (1957, 1987) (Paul Peek)
"Mexican Rock 'n' Roll (Instrumental)"/"Mexicali Baby" (Capitol #3884) (2/1958) (The Rio Rockers)
"Love Is A Many Splendored Thing"/"Southern Style" (Hermitage #776) (1962) (The Eskerettes)
"I Trusted In You"/"Southern Style" (Hermitage #10545-H-306) (1962) (Willie B.) (backup vocals by The Eskerettes)
"Good Golly Miss Molly" (Vee Jay) (12/1964) (Little Richard)
"Slippin' And Slidin'" (Vee Jay) (12/1964) (Little Richard)
The Explosive Little Richard (Okeh #14117) (1/1967) (Little Richard)
"Stingy Jenny" (Brunswick) (6/1968) (Little Richard) (co-wrote)
"Freedom Blues"/"Dew Drop Inn" (Reprise #0907) (4/1970) (Little Richard) (co-wrote both sides)
"Greenwood Mississippi" (Reprise #942) (1970) (Little Richard) (co-wrote)
"Takin' Care Of Business" (CBS) (1970) (John Hammond) (from the album Source Point)

_________________
We don't care the People Says , Rock 'n' roll is here to stay - Danny & the Juniors - 1958
---
Permission de ce forum:
Vous
ne pouvez pas
répondre aux sujets dans ce forum