Né du mariage des rythmes syncopés africains et des hymnes religieux des Blancs puritains au début des années 1950, le doo-wop est un style vocal fortement influencé par le gospel et par les barbershops quartets (quatuors de salon de coiffure).
The Coasters
Il est interprété par des groupes de chanteurs noirs, généralement au nombre de quatre ou cinq : un soliste, ténor léger chante la mélodie, un autre ténor et un baryton suivent les accords avec des "ooh"" et des "aah" interrompus de brèves césures de type "wop-wop" et un baryton-basse ajoute des "doop-doop".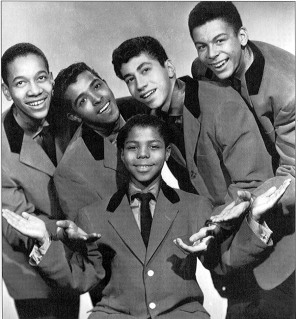 Frankie Lymon & Teenagers
Ils peuvent être accompagnés par une base rythmique piano-guitare-basse-batterie, voire un saxophone. Les mélodies sont des ballades construites sur les quatre accords de l'anatole. Les paroles du doo-wop, généralement sentimentales, peuvent aussi être humoristiques ou à connotation sexuelle.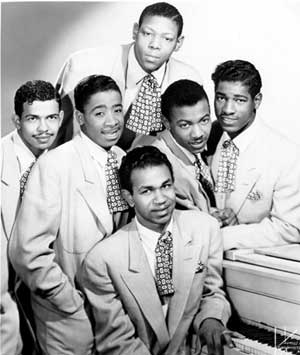 The Five Keys
Les précurseurs de ce style sont le Golden Gate Quartet, les Ink Spots et surtout les Orioles.
The Clovers
De 1950 à 1960, c'est une véritable explosion : environ 15000 groupes vocaux sortent au moins un disque de doo-wop aux États-Unis durant cette décennie. Peu d'entre eux font preuve de créativité ou d'originalité et ceux-ci sont alors rapidement imités par les autres. Une véritable surenchère se développe dans la recherche d'onomatopée compliquées (par exemple le "Eh-toom-ah-ta-toom-ah-ta-toom-ah-to-doh" du morceau Why Do Fools Fall In Love de Frankie Lymon & The Teenagers). Une autre pratique en vogue dans le doo-wop consiste à donner aux groupes des noms d'oiseaux (bird groups) comme les Orioles, les Cardinals ou les Flamingos.
Parmi les plus gros succès du doo-wop, on peut citer Only You et The Great Prentender des Platters, Earth Angel des Penguins, Sh'boom des Chords, Work With Me Annie des Midnighters et Sincerely des Moonglows.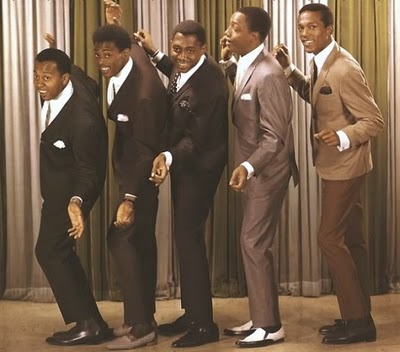 Le style doo-wop fut extrêmement populaire tout au long des années 1950, parallèlement aux débuts du rock'n'roll, puis fut supplanté à partir de 1960 par la mode des "girl groups".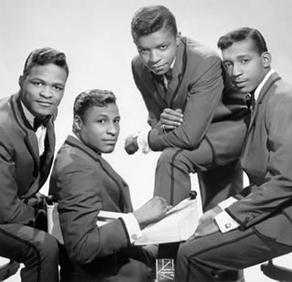 The imperials
Entre 1960 et 1965, les Noirs ont commencé à chanter de la soul, mais beaucoup de groupes blancs comme les Beach Boys, les Four Season, Dion and the Belmonts, les Tokens ont fait évoluer le doo-wop sous l'influence de la musique pop britannique, ce qui donnera le "West Coast" et le "Mersey Beat".
The Drifters

_________________
We don't care the People Says , Rock 'n' roll is here to stay - Danny & the Juniors - 1958

_________________
We don't care the People Says , Rock 'n' roll is here to stay - Danny & the Juniors - 1958
j'adore ça le doo woop
je trouve que l'onretrouve bien la joie de vivre des teenagers

custom 56




Messages

: 2660


Date d'inscription

: 14/11/2012


Age

: 26


Localisation

: 77 seine et marne



---
Permission de ce forum:
Vous
ne pouvez pas
répondre aux sujets dans ce forum